20 Questions with Traci Reed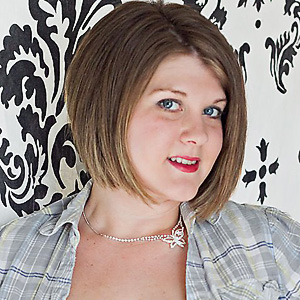 Sweet Shoppers, half of March has already flown by, and that means it's time to put another of our talented designers into the spotlight! Traci Reed has been part of our team for more than 5 years now and not only does she contribute fabulous products to our shoppe week after week, she's also active and well loved by our community too. I love how Traci has reinvented herself over the years as a designer, always pushing herself to stay current and give you want you want and I know you're going to want to snag her gorgeous Featured Designer kit, To the Moon & Back! This beautiful, HUGE kit is FREE with your $10 purchase in the shoppe now through March 31st so be sure to head there now so you don't miss it!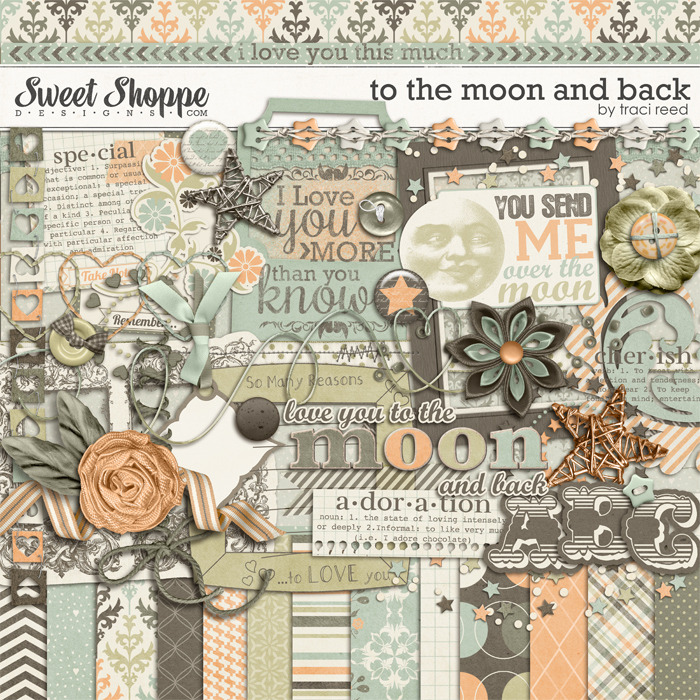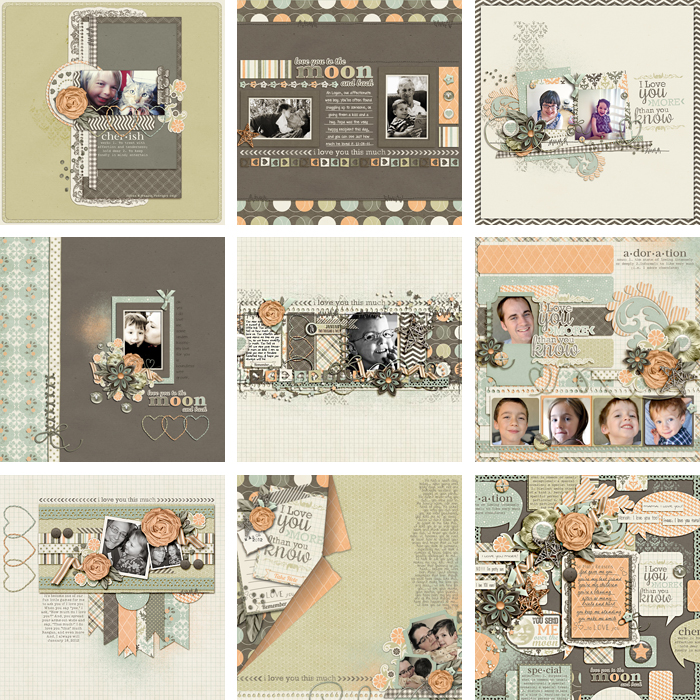 Just The Basics
Do you have a nickname?
My Sister calls me Dolly because she was 8 when I was born so I was like a baby doll to her 🙂
Where did you grow up?
I grew up in the suburbs in Northern California and still live less than 10 miles from where I lived my entire life 🙂
How tall are you?
5'7″
Do you have any tattoos?
I have a pink star that I got when I turned 18 and a butterfly that I got when I met my husband but I have plans for a lot more. I think I'll get this on the inside of my wrist next, and my husband will get it too…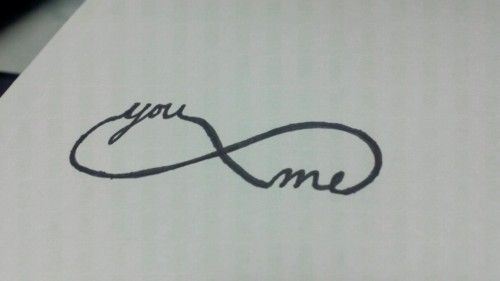 What's your favorite food?
Sushi, sushi, sushi ALWAYS sushi.
What's your favorite song?
Do you remember your dreams when you wake up?
Not unless they're scary, then I remember them. I still have a recurring nightmare from when I was a kid about a monster in our pool but thankfully that one doesn't scare me too much anymore!
Coke or Pepsi?
Coke. Always Coke.  But I'm abstaining from all carbonated beverages since I just started Weight Watchers again!
Texting or talking?
Texting, I hate everything about being on the phone!
Canon or Nikon
Canon (7D to be exact!) I had a Nikon and I hated it, the quality was terrible!
Inside The Artist's Studio
How do you feel about how far you've come as a designer?
When I look at the evolution of my designs, I am always so amazed at how far the industry as a whole has come!  Since I started when digi was brand new and there were only a few designers, we really didn't know what we were doing!  I've grown and evolved with the hobby so my first kits are SO embarrassing!
What's it really like being a Sweet Shoppe Designer?
Terrible! Robin is a slave driver who beats us with wet noodles!  No I'm kidding, I LOVE the Sweet Shoppe.  I've been here for almost 5 years and I don't see ever leaving.  Being apart of such a professional and creative team allows me to relax and let the creativity flow!
What do you look for in your creative team members?
Besides amazing layout skills, I pay attention to the details. I love my team to have killer photography skills, enthusiasm for my product, awesome shadowing skills and a new perspective on scrapping! Do something that no one else does and I'm sold!
What's the wackiest request you've ever had from a customer? Did you do it?
I get interesting requests all the time. I've been asked to redo kits in another color scheme, I've been asked for risque themes and I've been asked to give them a paper or an element out of a kit for free. <blink> No, I didn't do it. LOL!
Describe your designing process. Take us briefly from the start to finish of making a kit.
I always start with a theme or color palette and do the papers first. I start with a stripe so I can see how the colors work together and make any adjustments necessary.  I HAVE to work on the preview as I go, it helps me to make sure everything is meshing. Next I work on embellishments (in no particular order) and just keep building until the preview looks "complete" (or I just can't possibly add anything else to it!) Normally somewhere along the line in the element process, I'll come up with an alpha idea and throw that in there as well.
Food For Thought
Who do you sometimes compare yourself to?
I compare myself to other designers constantly. I'm always making sure I'm "good enough" and relevant in my designing. It's a sickness!
What's the most sensible thing you've ever heard someone say?
Following up with the last question, haha, my kids' Karate sensei said to them the other day: "When you compare yourself to others, you either feel superior or not good enough, neither of which are healthy feelings. Don't compare yourself to other people, compare yourself to your own potential. 'Am I doing the best that I can or not?' If not, then you need to live up to your own potential."
How have you changed in the last five years?
I have changed so much in the last five years, it's not even funny.  I think that your 20s are a huge growth decade in your life and when you're in your 20s AND you have kids, the growth is just exponential.  I've calmed a lot in the last few years, I've become less controlling and bossy and more accepting of other people's "flaws".
If I gave you $1000 and told you that you had to spend it today, what would you buy?
A really fancy camera lens.
Which one of your responsibilities do you wish you could get rid of?
Cleaning, I'd do anything for a maid!
_______________
Now that you've gotten to know Traci a bit better, take a peek at some of her favorite products, and don't forget you can pick up her incredible and exclusive limited edition kit, To the Moon & Back, FREE with ANY $10 purchase made in the shoppe between now and March 31st!