Darla inspires us with layouts about LOVE
Hi everyone! It's me, Darla! I am a self-acknowledged romance lover. I get giddy when my husband leaves little love notes for me or gives me a kiss unexpectedly. I can watch romance movies over and over and cry when the girl gets her man. I mean, who isn't sitting there anxiously waiting for Tom Hanks to see Meg Ryan waiting at the top of the Empire State building in the movie "Sleepless in Seattle?" And don't get me started on "The Notebook!" I love mushy cards and flowers picked from our garden. And, mostly I love it when I see boys that my daughter meets shower her with romance too, as I shared in this layout: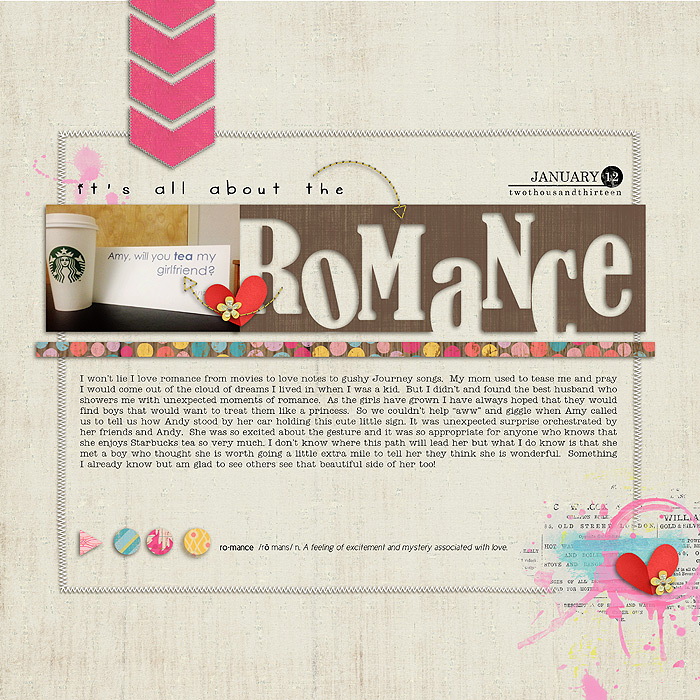 My mom says I have always had "my head in the clouds." And, while some may disagree, I seriously don't think that is a bad place to be in life. 🙂 So today's post is all about love and mushy stuff through the eyes of our SugarBabes. Hope you enjoy!
When you think of love, generally the first thing that comes to mind are weddings. From the moment the bride walks down the aisle to the beautiful dresses everyone wears and, of course, the party afterwards celebrating the new couple. Here are some beautiful layouts I found in our gallery created by the team: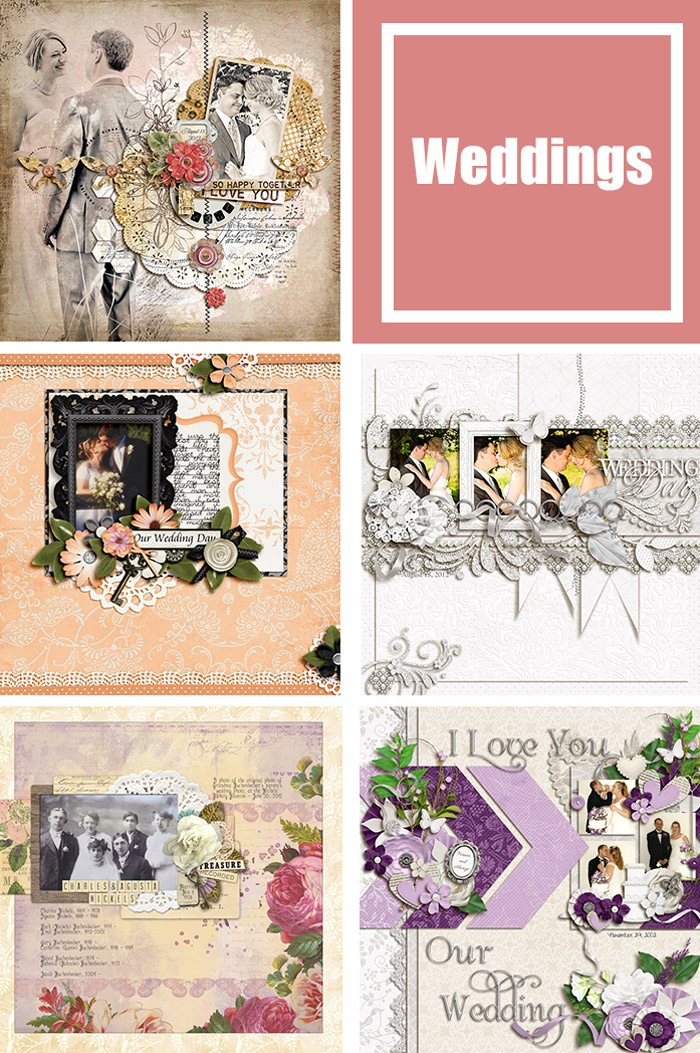 Of course, as life goes on, the happy couple celebrates their anniversary in their own unique ways. Here are a few layouts I found which celebrate these exciting milestones: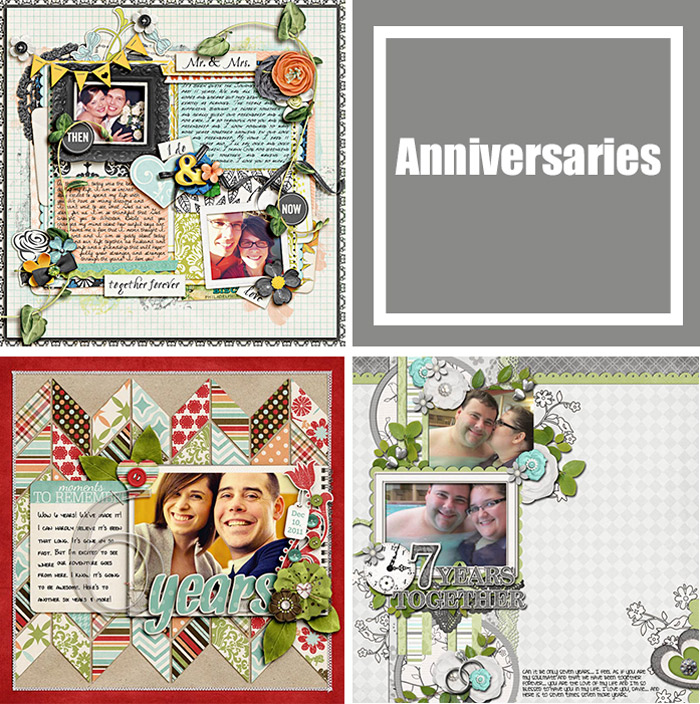 But, don't forget about the romance shown in every day life. You know, those unexpected things that make you smile when you think about your loved ones. Here are some examples I found of couple romance: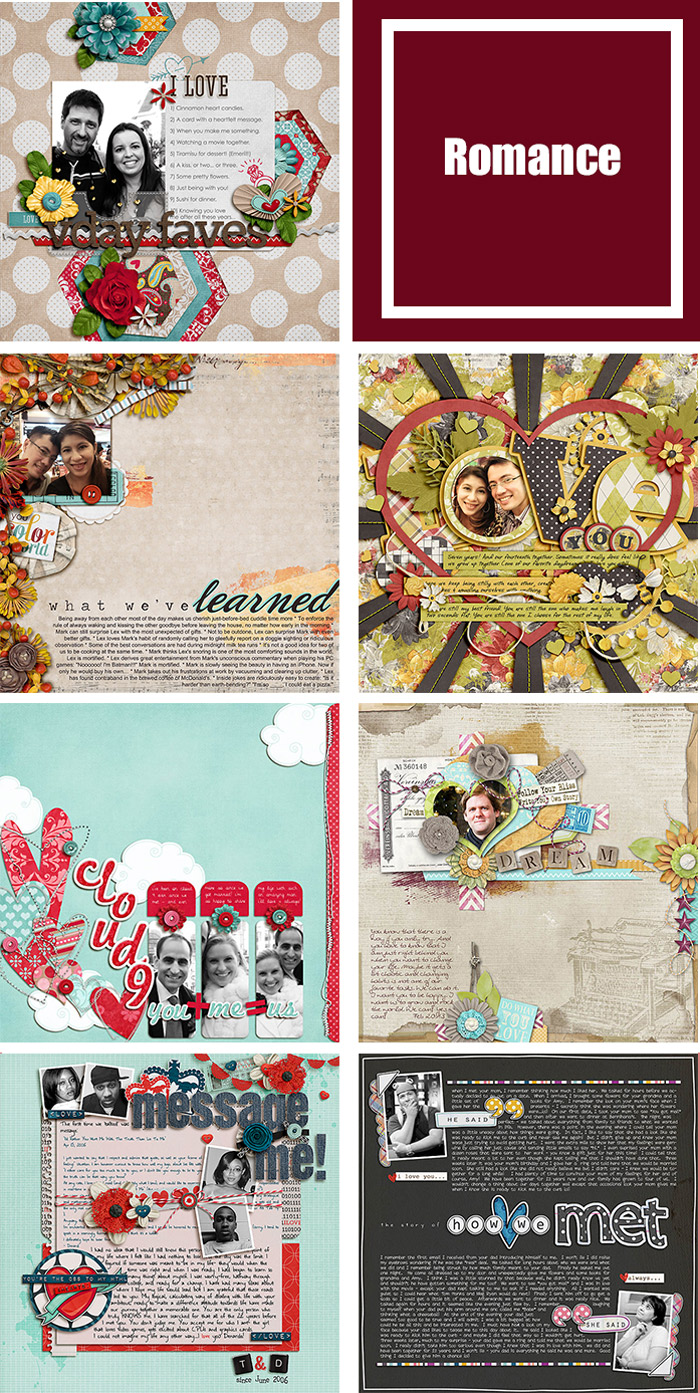 Now that you have seen all these gorgeous layouts about love, I hope you are inspired to create a layout of your own! Happy scrapping!