Sweet Stuff from the Sweet Shoppe 2/13
Hey, hey Sweet Shoppers! Can you believe we're already half-way through February? I seriously can't believe that our 10th anniversary celebration is flying by so quickly! Tonight is a pretty special night with a promotion I've been promising you won't want to miss, and I have SOOO much eye candy to share with you too, so let's get right to it with your
first look
at…



With the Super Bowl just behind us and Valentine's Day just ahead, the designers have been cranking out products that are perfect for just about anything, and anyone, that you LOVE! From sharing memories with your sweetheart, or having a cuppa on a chilly winter day or getting together for the big game, we have you covered! Best of all, as usual, all of our newest releases are 20% off all weekend long!
While that's always a sweet bonus to shopping on the weekend, this weekend is extra-special because a brand new featured designer went into the spotlight this morning, and I seriously adore the kit she's created for our current Free with Purchase offer…
Blagovesta's style is so unique & fun, and if you aren't already a HUGE fan, I think you will be after getting your hands on Me+You = Everything! Best of all, it's FREE when you spend $10 in the shoppe over the next two weeks, but sweet friends, I promised something special this week, and I think it's time for me to deliver!
As you guys know, Sweet Shoppe Designs is celebrating our 10th anniversary which is a pretty big milestone, and there are a LOT of wonderful designers who have been part of our sweet story! We couldn't have gotten to where we are without a heap of amazing women pouring their hearts into what we do and to celebrate all of them, we asked some of our Sweet Shoppe friends from the past to contribute to making the sweetest collaboration in history and boy, did they deliver!
Designers from way back to our start in 2006, all the way up to sweet friends who recently moved on to new adventures came back together to help us make a few more sweet memories just in time for our 10th Anniversary celebration! This breathtaking kit is absolutely GIGANTIC and needed 7 previews to show off the incredible contributions from the entire Sweet Shoppe family. I am seriously so excited to finally be able to show off Making Sweet Memories from a decade of Sweet Shoppe Designers…
As you can see, this special limited edition kit is FREE when you spend $20 in the shoppe between now and February 20th, and after that, it will NEVER been available again! Making Sweet Memories was inspired by community member Crystal Livesay during a contest we held over Digital Scrapbook Day 2015 and includes contributions from each of our current designers and some of your favorite designers from Sweet Shoppe history.
A huge amount of gratitude and love go out to Christy Lyle, Dani Mogstad, Fee Jardine, Janet Phillips, Jenn Barrette, Julie Billingsley, Kay Miller, Nettio Designs, Penny Springmann, Sara Amarie, Sara Carling, Sugarplum Paperie, Zoe Pearn & Zoliofrope Designs who all came out of Sweet Shoppe retirement to help us make our 10th anniversary celebration extra sweet!
Our Babes are also a HUGE part of what makes Sweet Shoppe Designs an inspiring and welcoming place to be, so I wanted to share just a few of the amazing layouts they created with Making Sweet Memories to show you just how special this kit really is…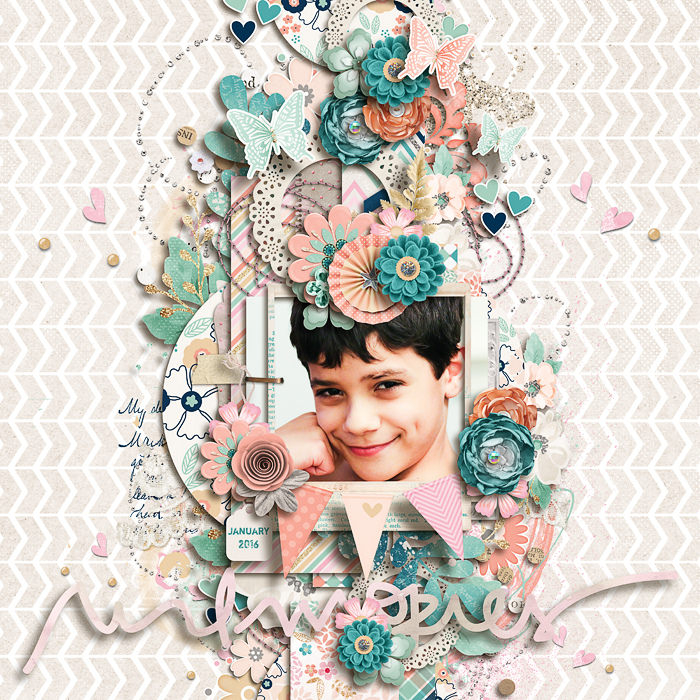 layout by SugarBabe Sheri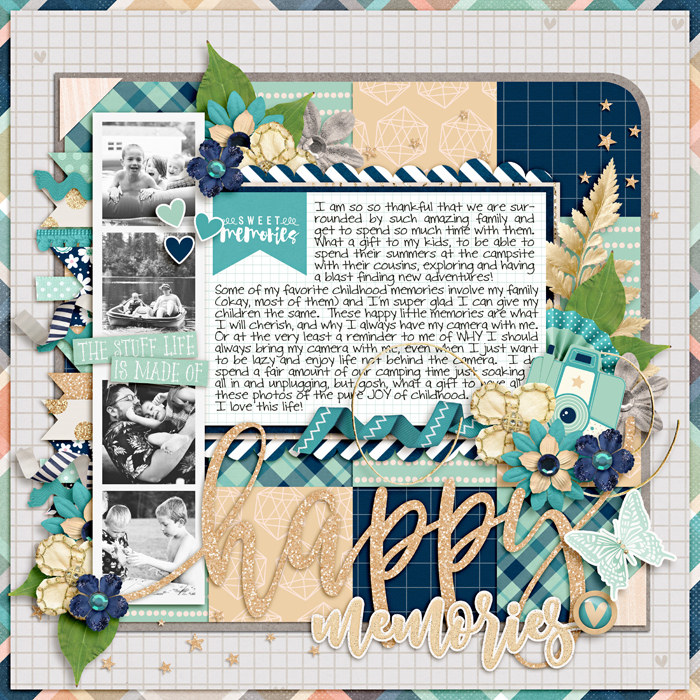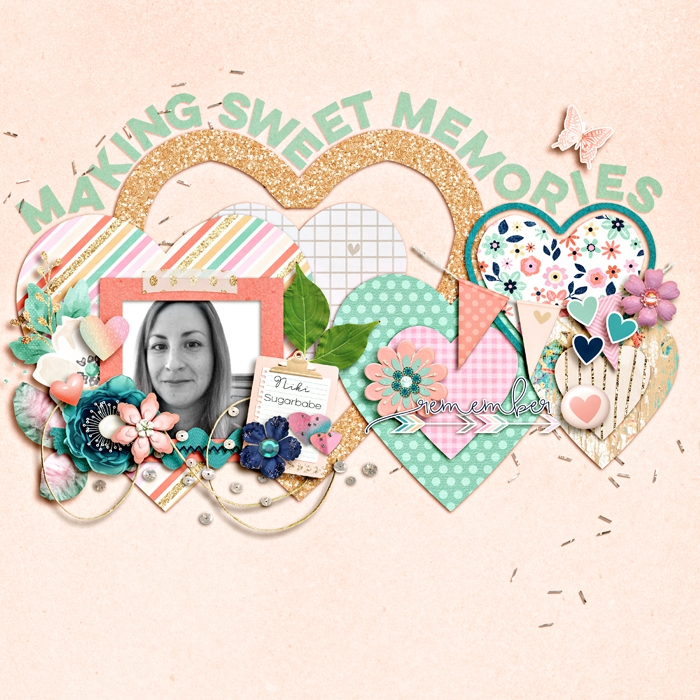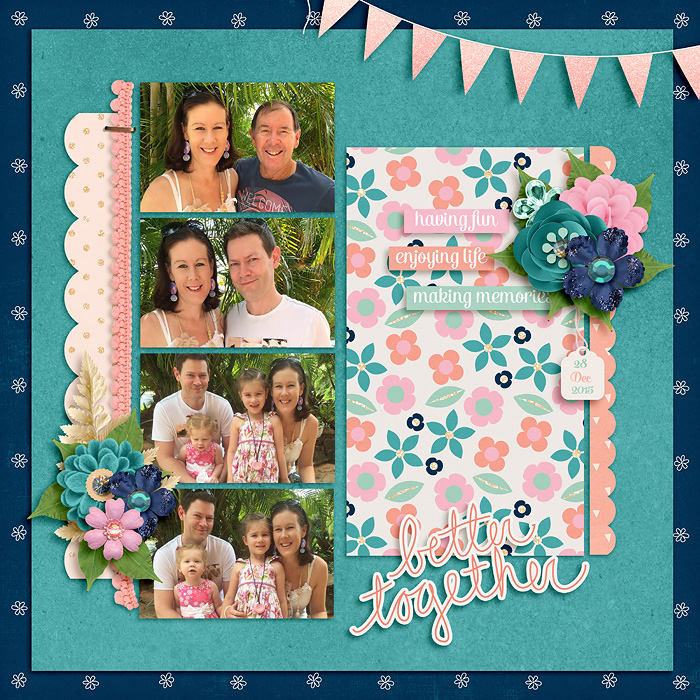 layout by SugarBabe Jacinda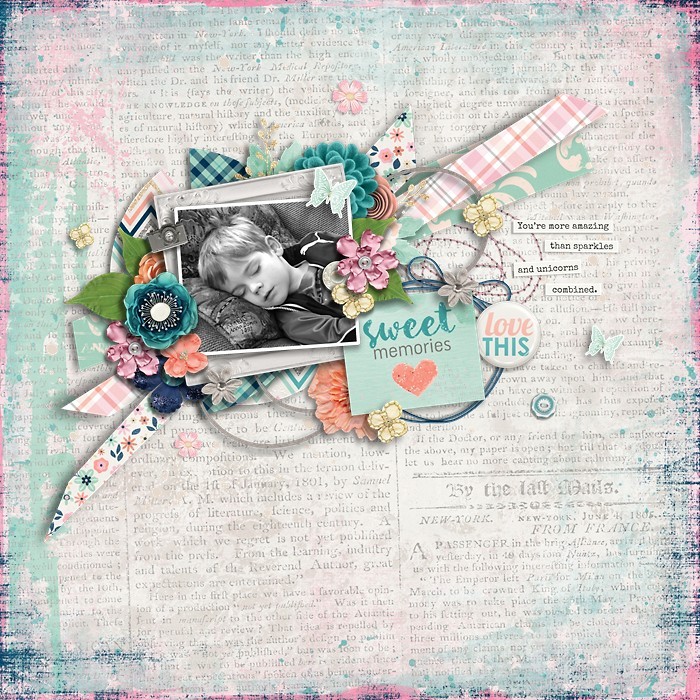 Be sure to check out Making Sweet Memories in the shoppe to see lots more inspiration from the Babes as well as just how HUGE this kit actually is. I can promise it's one you won't want to miss, so head to the shoppe to load up on some of your favorite sweet stuff now!
On that note, I'm off for the week, but wanted to remind you guys to join the team in our community forums to get in on our party game-a-day celebration too! There are lots of sweet treats to be won and something fun is going on every single day in February, so be sure to stop by to scrap, chat and share for your chance to win! I'll be here in your inbox next weekend with another special promotion and lots more sweet new stuff. Until then, keep making memories and scrap MORE!