Sweet Shoppe Saturday 1/13
Hey, hey Sweet Shoppers! Another week has come and gone, and your favorite night of the week is here! I love Friday nights because I get to show off the scrumptious new goodies my amazing team has been working on all week. This week is especially fabulous because the new stuff going into the shoppe tonight is full of magic, whimsy, friendship, love and so much more! So without more babbling from me, here's your first look at…
I've been away from my computer for the last couple of days, so I just saw the fantastic stuff that would be making its debut a short time ago, and let me tell you, I am in love! Perhaps you're still dealing with chilly winter weather? We have you covered! Want to scrap movie night or family game night? We have kits for that too! Are you looking to document a sweet friendship or your favorite awesome dude? There's new stuff for you too! Basically, what I am getting at is that I think you'll love tonight's sweet new goodies as much as I do, so head to the shoppe NOW to save 25% on our newest treats all weekend long!
While the savings on our new releases are always pretty sweet, we know you love our Featured Designer freebies too, so I'm sure you'll be excited to hear that a brand new designer went into the spotlight a short time ago. That means a brand new kit is yours FREE when you spend $10 in the shoppe over the next couple of weeks! Libby Pritchett is seriously one of my favorite people on the planet, and the kit she's teamed up with Erica to make for her spotlight is bold, bright and perfect for documenting your goals, resolutions and so much more…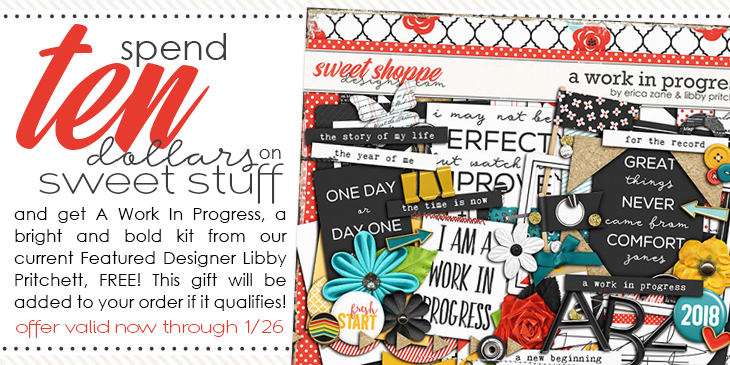 I've always been a huge fan of Libby's bold, graphic style, and her style shines bright in A Work In Progress! The Babes made some seriously eye-catching pages with this beauty, so I thought I would show off a handful of my faves to inspire you…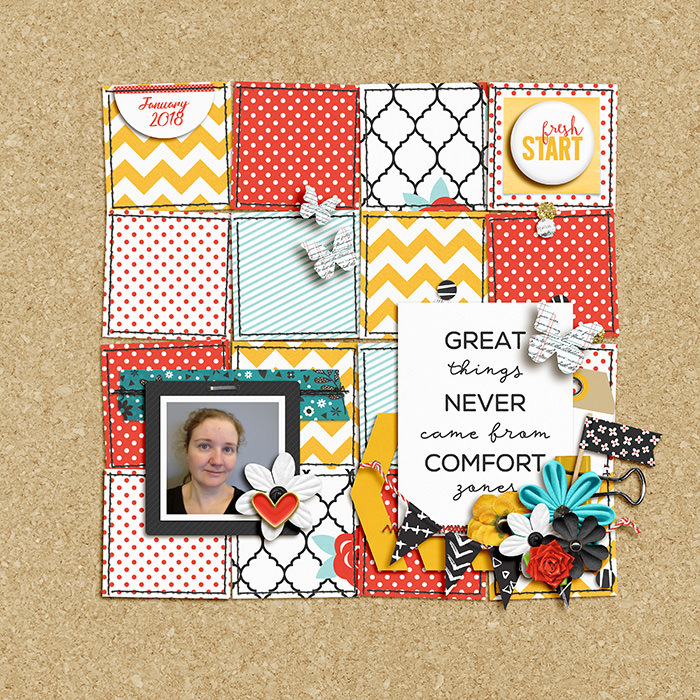 layout by SugarBabe Sarah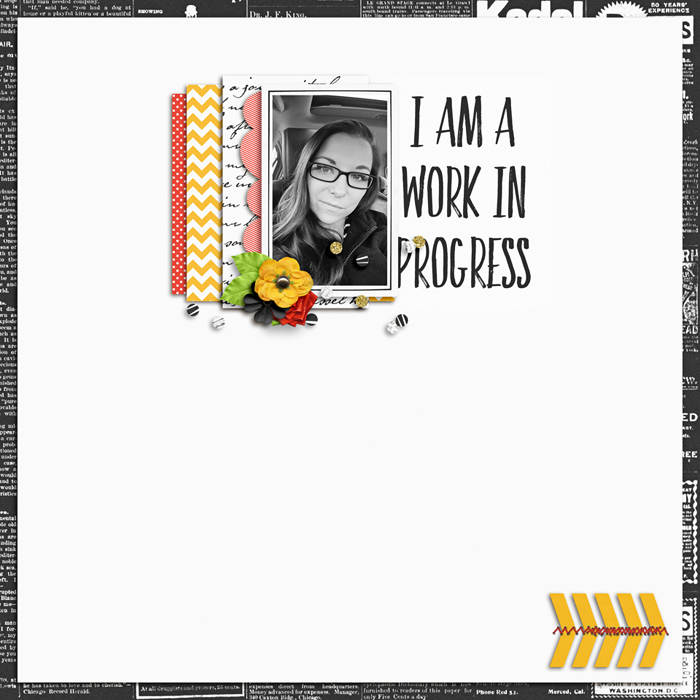 layout by SugarBabe Holly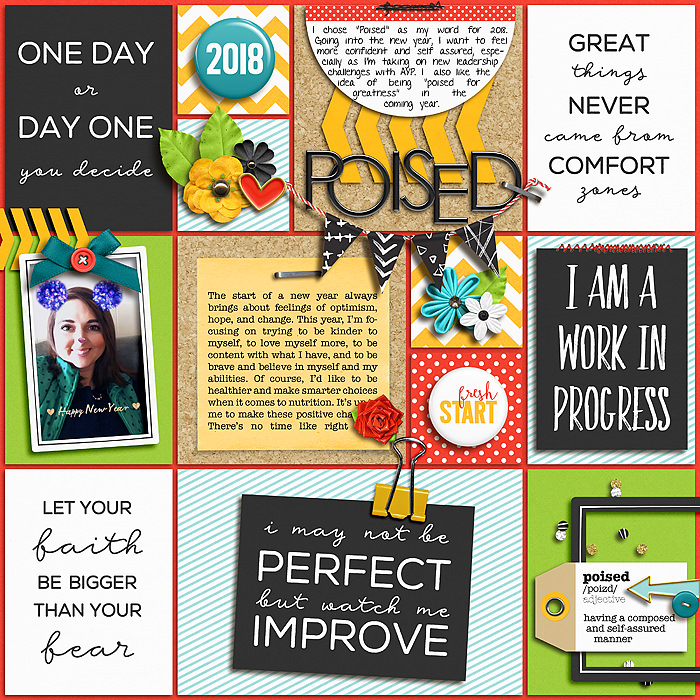 layout by SugarBabe Kendall

layout by SugarBabe Tracy
Aren't these pages awesome? I had a really hard time picking layouts to show off from this edition of the Featured Designer showcase from our Babes, so be sure to check out the blog to see every last page from our team and get to know Libby a little better too!
On that note, I'm off for the week, but I'll be here in your inbox on Tuesday with lots more sweet new stuff. Before I go though, as you know the fun and talented Lorie Starcher of LJS Designs made her sweet shoppe debut last weekend and we are lovin' having her with us! If you or a designer you know is looking for a new adventure, we're still looking for another incredible artist or two to join our sweet team. So don't be shy… click here or on the ad below and throw your hat into the ring for your chance to be part of the sweetest spot in town.
Until next time sweet friends, keep making memories and scrap MORE!