Twelve Awesome Ideas for 12-12-2012
Nope – today isn't the apocalypse. Nor is it my birthday (darn). Probably not your anniversary, either, so don't panic (but if it is your anniversary – HAPPY ANNIVERSARY!)
What is 12-12-2012? Nothing special, really, but it could be a totally awesome day to make some really great memories, photograph some awesome images, and record some of life's best moments!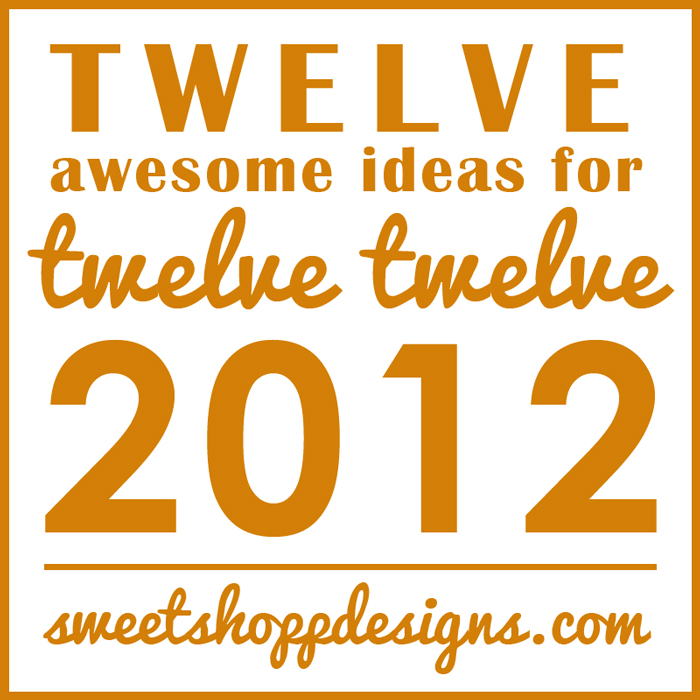 Twelve Awesome Ideas for 12-12-2012
1. Do 12 Random Acts of Kindness through the Day. You will be amazed at the joy you bring by letting someone else in front of you in the line at your favorite retailer this time of year. Even more so if you visit a nursing home and sit to listen to the stories of some fabulous people.
2. Write 12 letters to your spouse or child for them to open each month for them to open on the twelfth day of each month for the next year.
3. Call or text 12 people that you love today. It's never too late, never an inconvenient  time, never a bad idea.
4. Take photos of your children or pets twelve times during the day to capture their day. Though, I'm pretty sure I can just click one of our cat and it will be exactly the same twelve more times during the day.
5.  Document the price of  TWELVE items in your everyday life that are important to you for 2012.  Because you know in twenty years, you're going to look back and and think, "Man…do you remember when a Starbucks Double Ristretto Venti Nonfat Organic Chocolate Brownie Frappuccino Extra Hot with Foam and Whipped Cream Upside Down Double Blended was only $3.50?
6. Donate $12 to your favorite charity – just because.
7. Find TWELVE items from around your house that could bless someone else, and donate them. Of course, no one really wants the plastic bag full of random happy meal toy parts, but do you remember that old digital camera you have stashed in the closet? I bet there's a kid just dying to want a chance to begin to capture his life in photos that would be so grateful for it.
8. Collect twelve tokens that represent who you are and bury them in a time capsule. Write a little note about why it's important to that person. Make a note to dig it up in twelve years!
9. Buy someone you love a dozen of their favorite things today.
10. Find time to pray for your world for twelve minutes today.
11. Scrapbook your favorite twelve songs, favorite books, favorite movies, or family activities of 2012.
12.  Take a photo of you and your family in front of a digital clock at 12:12 or holding up "12" numbers made from cardstock or another goofy way to commemorate the day. (You know we had to stick that one in there, right?)
And to make it last – SCRAP IT!!!!!!!! We'd love to see how created memories for 12/12/2012 and recorded them!!! What will  you be doing for 12*12*12?
(BIG BONUS if you wish Meg a Happy Birthday on 12/12/12)