Sweet Shoppe Saturday 3/11
Hey, hey Sweet Shoppers! Another Friday evening is upon us which means your favorite sweet spot has been loaded with amazing new treats for you to indulge in. Tonight's newest releases are pretty scrumptious and there's even a new featured designer freebie that made it's debut earlier this afternoon too, so without further delay, here's your first look at…
I think spring is in the air because this week's newest goodies are starting to show off brighter color schemes and lots of florals that are perfect for scrapping my absolute favorite time of year! There's a touch of whimsy and sweetness in all of this week's releases, so I encourage you to head to the shoppe now to pick up your newest favorites at super sweet savings!
While you're there, one of my favorite people in the entire world went into the spotlight as our newest featured designer earlier this afternoon, and I just adore the kit Libby put together with Melissa & Bobbie for our latest free with purchase offer!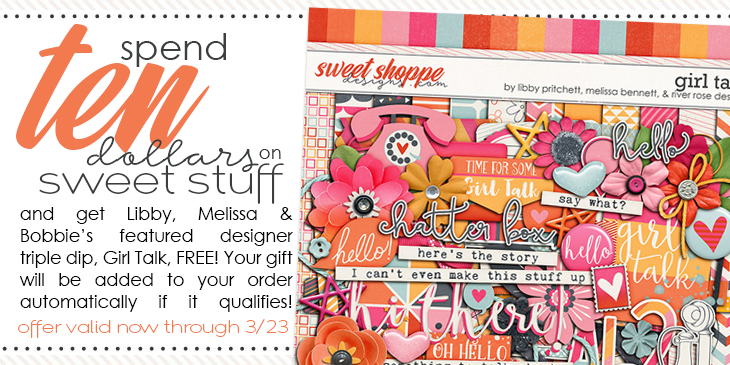 Girl Talk is bright and bold and full of pink, and I seriously LOVE it! The Babes went wild for this one, and I think if you have little girls, grown up girls or anyone in your life that is a chatterbox, this fun kit is a MUST HAVE! I know you guys love inspiration on what can be done with our Featured Designer freebies, so take a look at the eye candy below and head to the blog now to see lots, LOTS more that can be done with this beauty!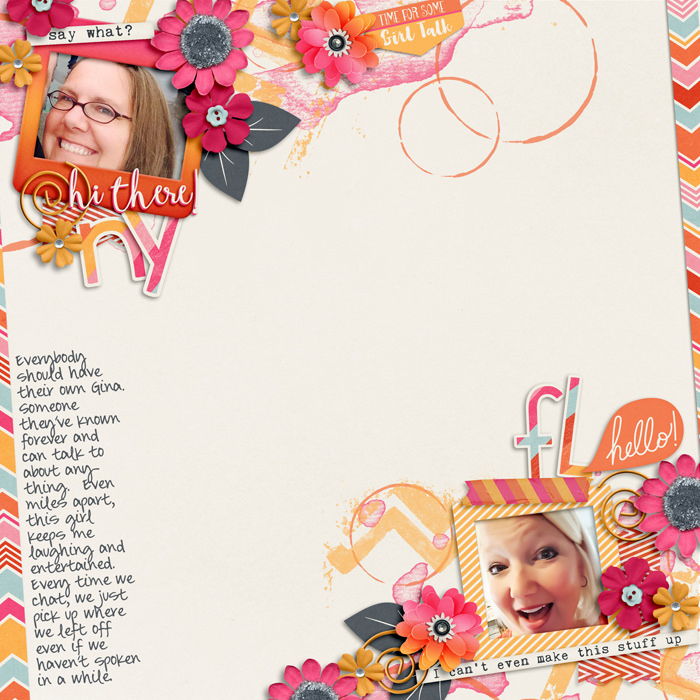 layout by SugarBabe Tracy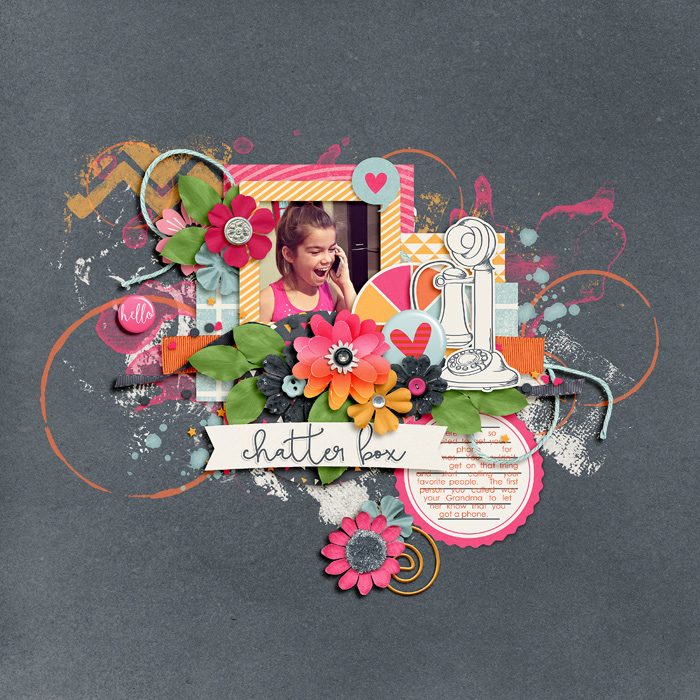 layout by SugarBabe Carrie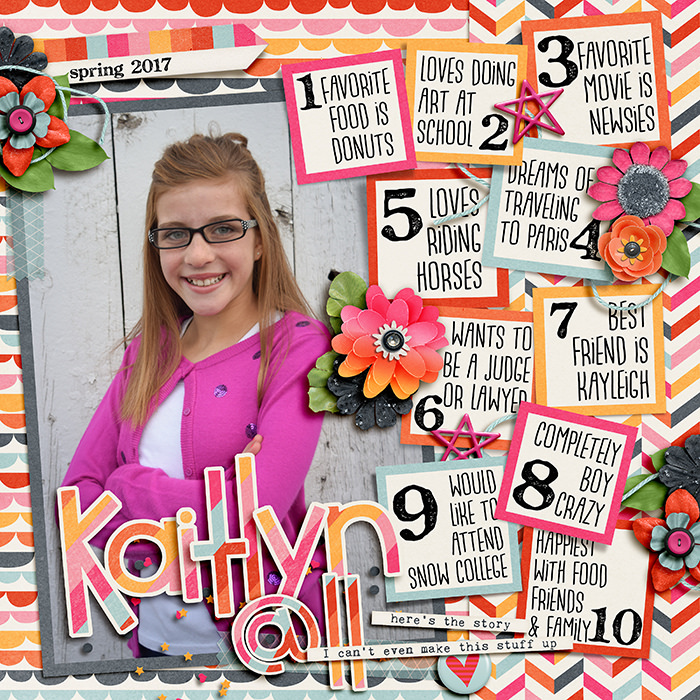 layout by SugarBabe Aly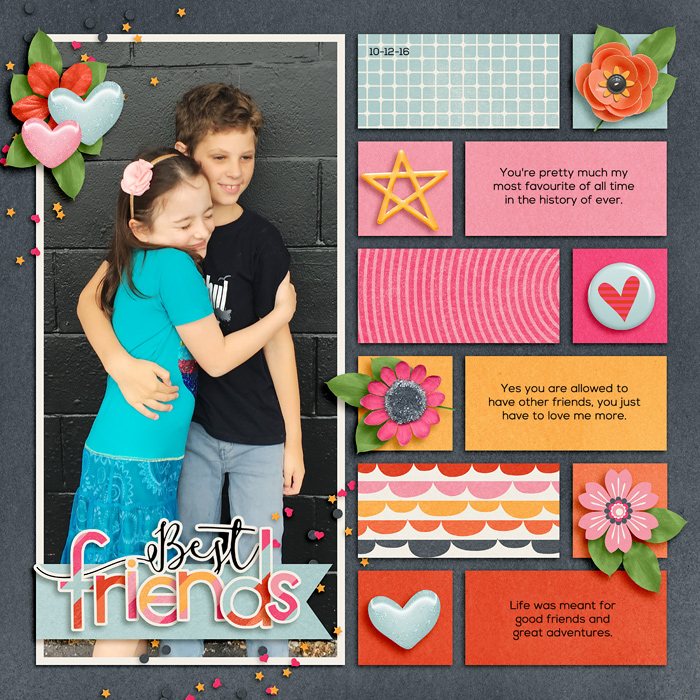 layout by SugarBabe Jacinda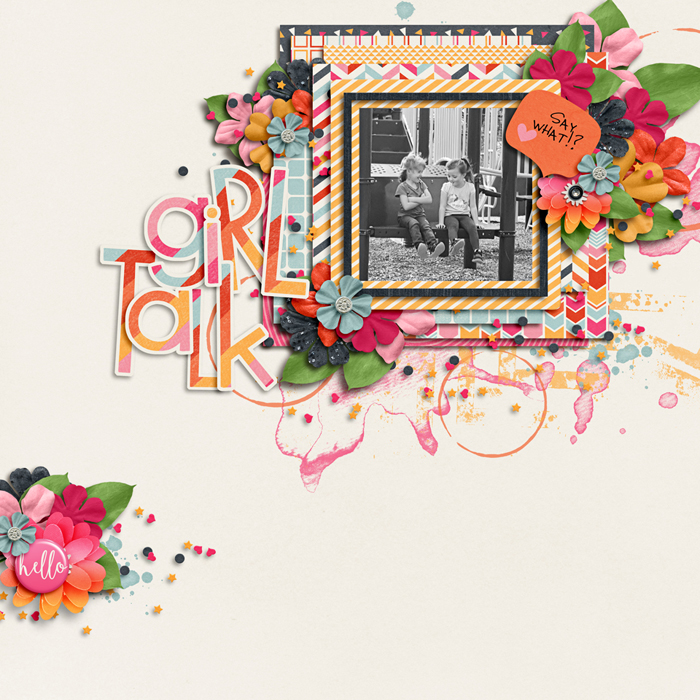 layout by SugarBabe Holly
On that note, I'm going to keep things short and sweet this weekend, but I'll be back in your inbox next weekend with lots more sweet new stuff! Until then, keep making memories sweet friends and scrap MORE!