Sweet Shoppe Saturday 10/27
Happy weekend Sweet Shoppers!! Can you guys believe this is the last weekend in October? I can hardly believe that 2018 is nearly history, and that Halloween, Thanksgiving and Christmas are just around the corner! The most memorable time of the year is nearly upon us, and we're ready to help you scrap your favorite photos from all of the upcoming festivities!
This week, we have some scrumptious new goodies that are absolutely perfect for your boo-tiful photos in addition to a handful of treats for the crisp weather of fall, the fun of homecoming, or a sweet new baby, and we have a brand new featured designer freebie too! Before I get to the details on that though, let's kick things off with your first look at…
Like always, all of our newest goodies are 25% off until Monday at 6am EST, so be sure to stop by the shoppe this weekend to see what's new! While you're there, you'll want to make sure to treat yourself to at least $10 worth of goodies because when you do, you'll pick up our newest Featured Designer freebie from the sweet and talented Rubia Padilha of Studio Basic!
Ru went into the spotlight earlier this afternoon, and she's keeping the alphabet inspired fun going in her seriously scrumptious new kit, C is for Captivating which I think is a gorgeous take on the letter C…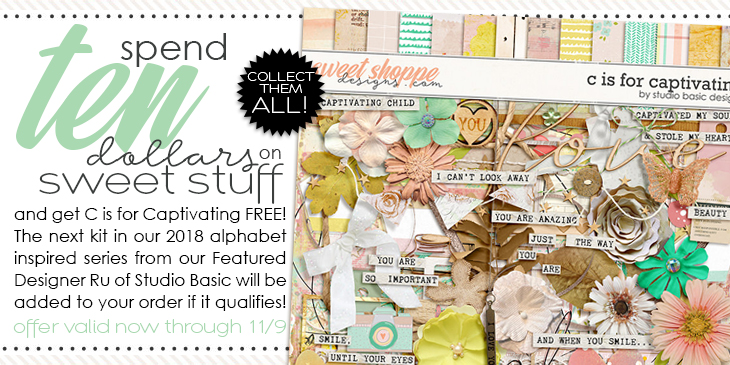 I am seriously loving seeing these kits come out every other weekend because I can't wait to see what our designers will come up with next, and this one is such a beauty! I love that while it might be obvious to think A is for Apple or C is for Car, our designers are putting their own spin on this amazing collection of kits by making them perfect for scrapping just about anything!
Our Babes are having a blast with this awesome series too, and Ru's freebie is no exception! Check out some of the inspiring eye-candy from our talented team…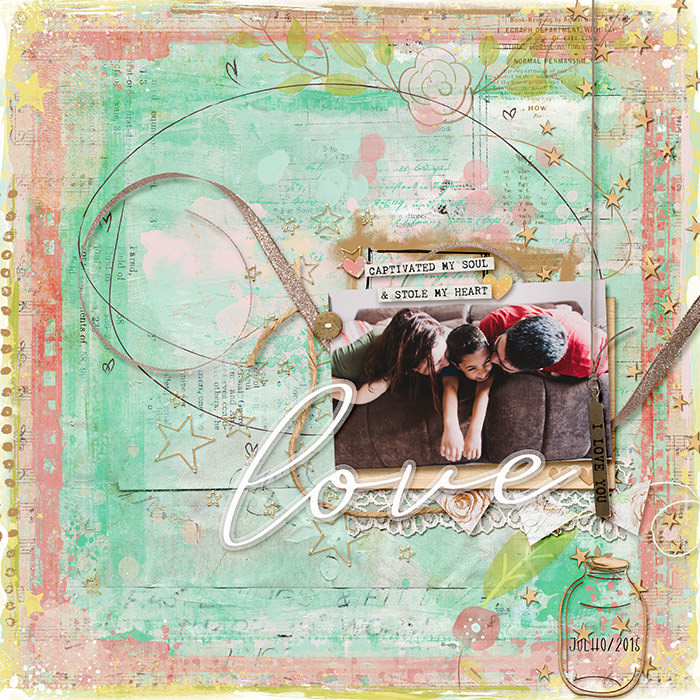 layout by Ru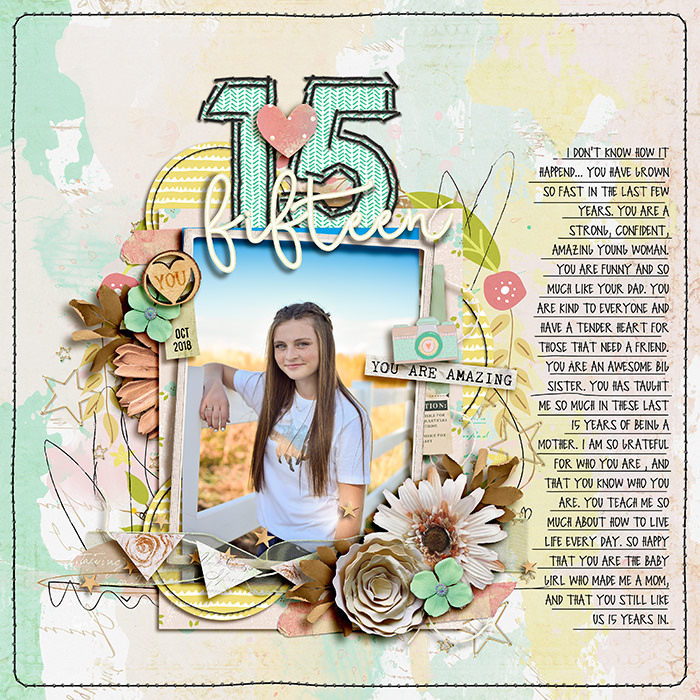 layout by Aly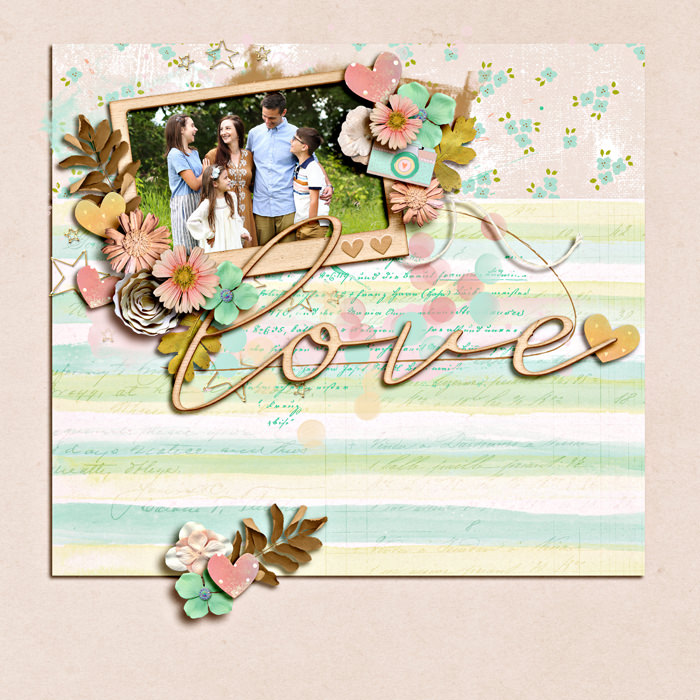 layout by Niki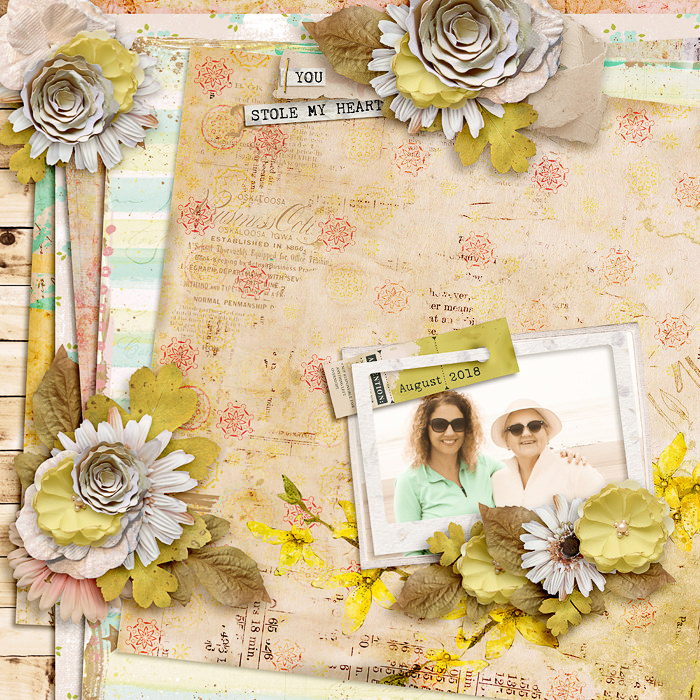 layout by Sheri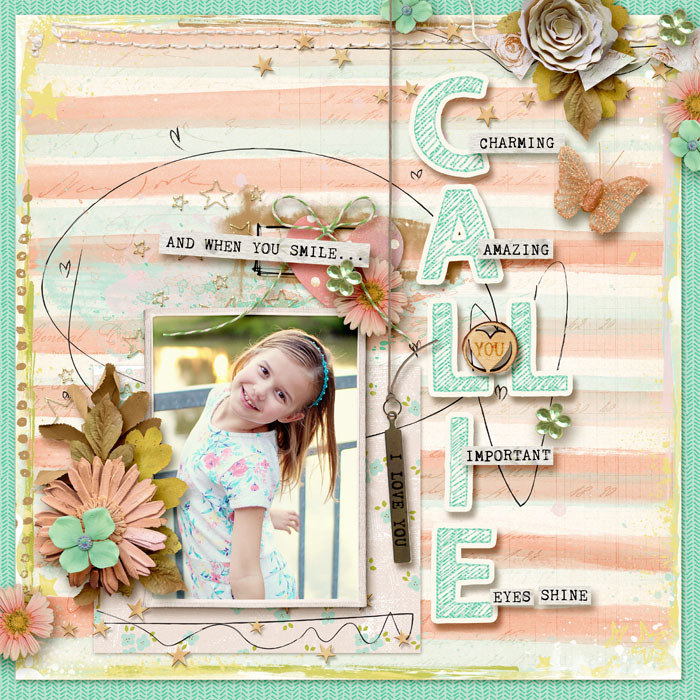 layout by Kim E
On that note, I'm off for the weekend, but I'll be here in your inbox on Tuesday with lots more sweetness from the sweetest spot in town!
Until then, keep making memories and scrap MORE!