Sweet Shoppe Saturday 12/15
Happy Holidays Sweet Shoppers! I love this time of year that's filled with memorable moments and the warmth of the season, and I'm not ashamed to admit I've already baked, and eaten, far too many cookies for my own good! I think this is the perfect time of year to really sit back and enjoy the little things in life which is why I am absolutely loving our Holiday Hygge event in our community forum!
We'll chat more about that special event in just a bit, but before we do, I get to show off a heap of absolutely scrumptious new goodies, and this week's treats are even sweeter than usual because another awesome Scooper Dipper weekend is here! I know you guys love when our designers team up as much as I do, and this time around, they've outdone themselves. So without further ado, here's your first look at…
There are soooo many awesome collabs hitting the shoppe tonight, and whether you're still looking for the perfect holiday kit, or want a little something different, you'll have lots to choose from in tonight's newest goodies! Even sweeter, if you've had a collab on your wishlist and haven't been able to pick it up yet, ALL of our older scoops and triple dips are on sale too, so be sure to head to the shoppe this weekend to treat yourself…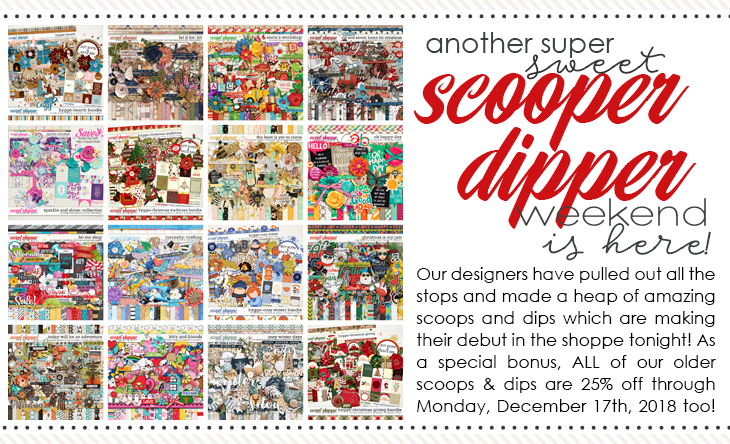 PLEASE NOTE: The discount on our older scoops & dips will NOT show up until you view your shopping cart.
The Babes scrapped some amazing pages to inspire you to put our newest scoops and dips to use this weekend, so take a peek at a little eye candy from our talented team, and make some time to scrap soon…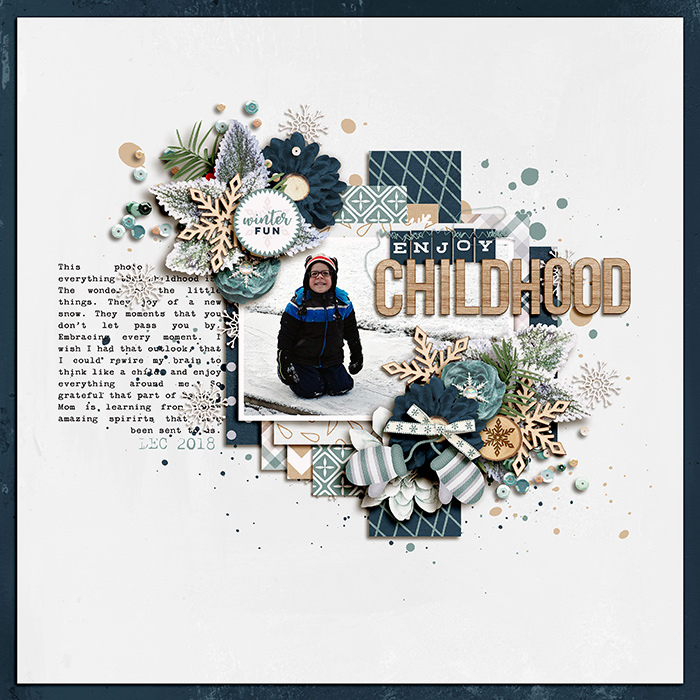 layout by SugarBabe Aly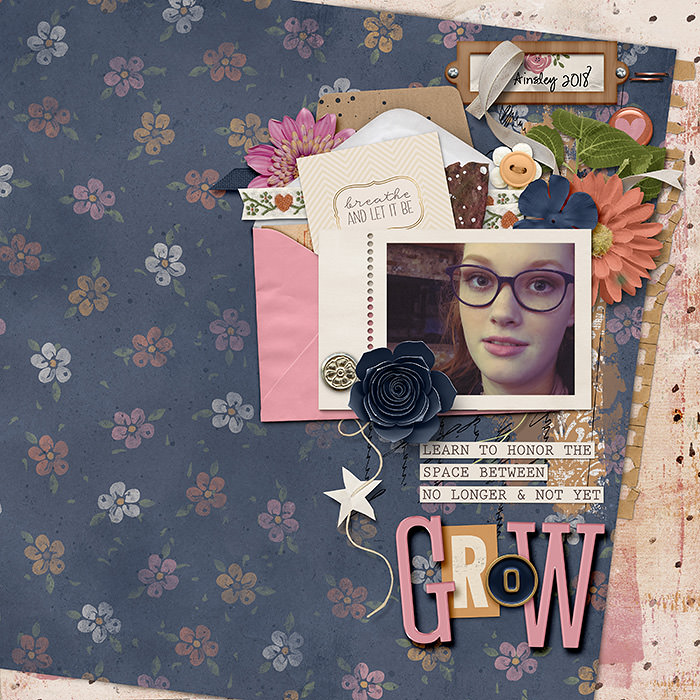 layout by SugarBabe Keely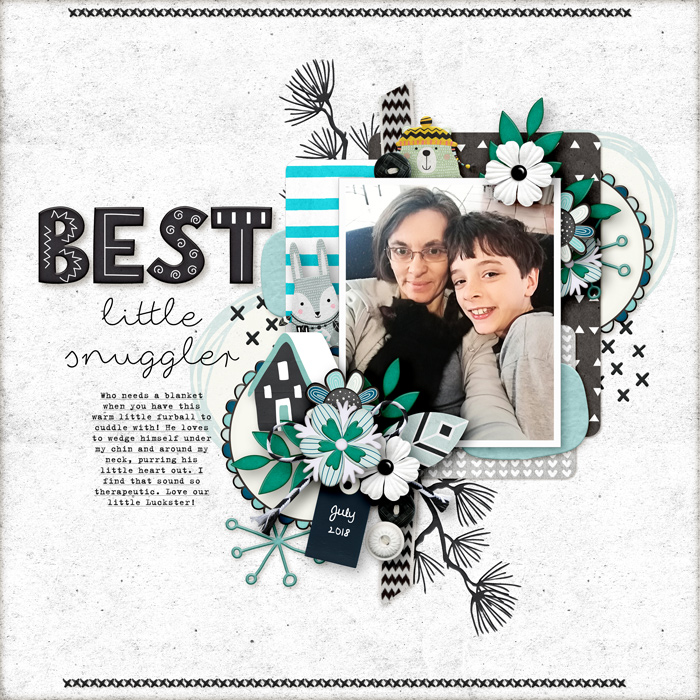 layout by SugarBabe Kim B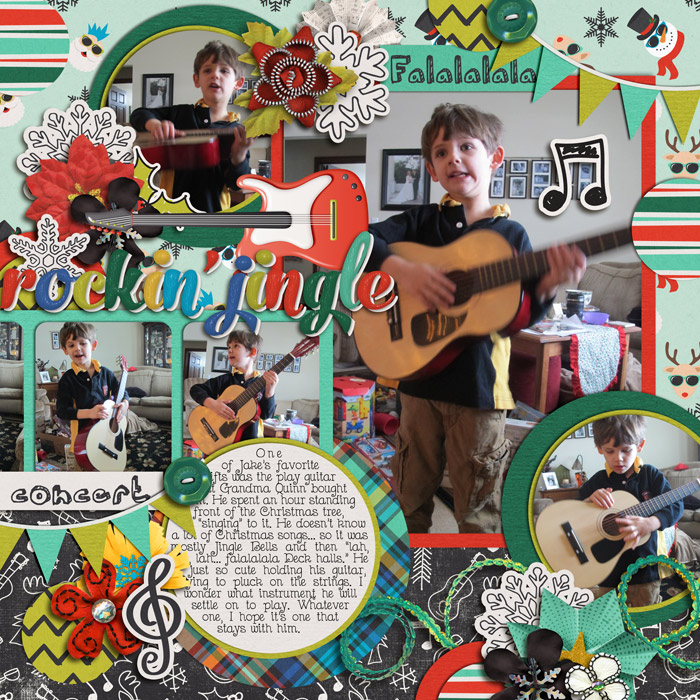 layout by SugarBabe Rebecca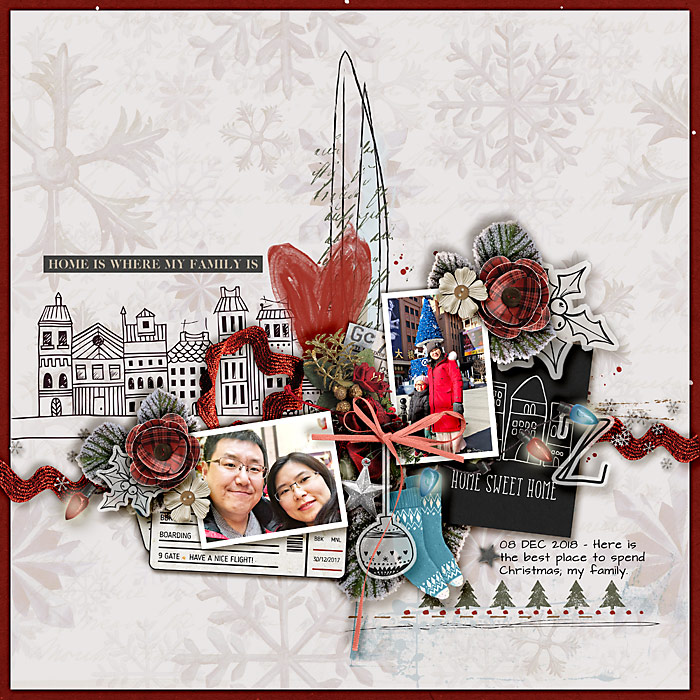 layout by SugarBabe Sherly
Finally, if you aren't already joining in on the cosiness of the season with the rest of our community during a Very Hygge Holiday here at the sweetest spot in town, what are you waiting for? There are still 9 days of freebies and fun waiting for you, so check out a little peek at some of the sweet treats to come and jump into this very special event NOW…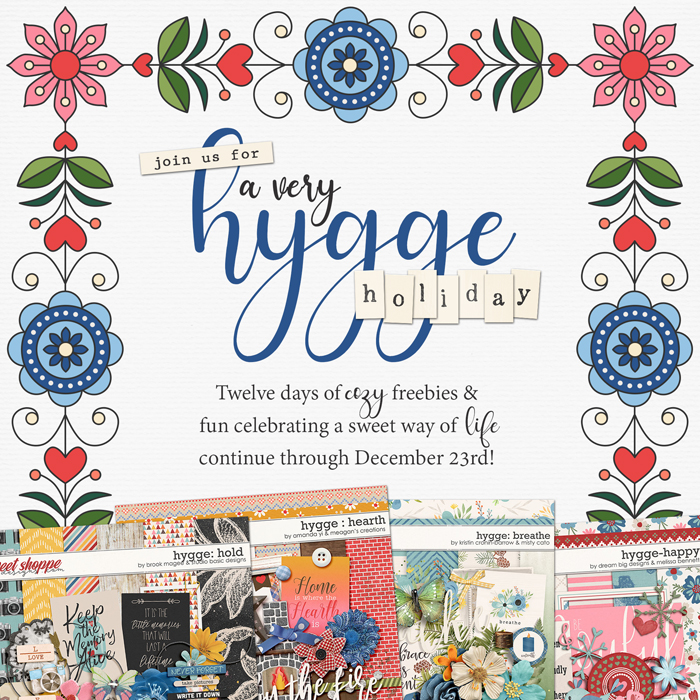 On that note, I'm off for the weekend, but I'll be here in your inbox on Tuesday with a fantastic Featured Designer 15 sale from the ridiculously sweet Erica Zane!
Until then, keep making memories and scrap MORE!