Thursday Treats – Passport Help 2/21
It seems like everyone is loving the new Passport Challenge system! Have you jumped on board yet? Here's where you download February's Passport to Love so that you can use it to track the challenges you've completed: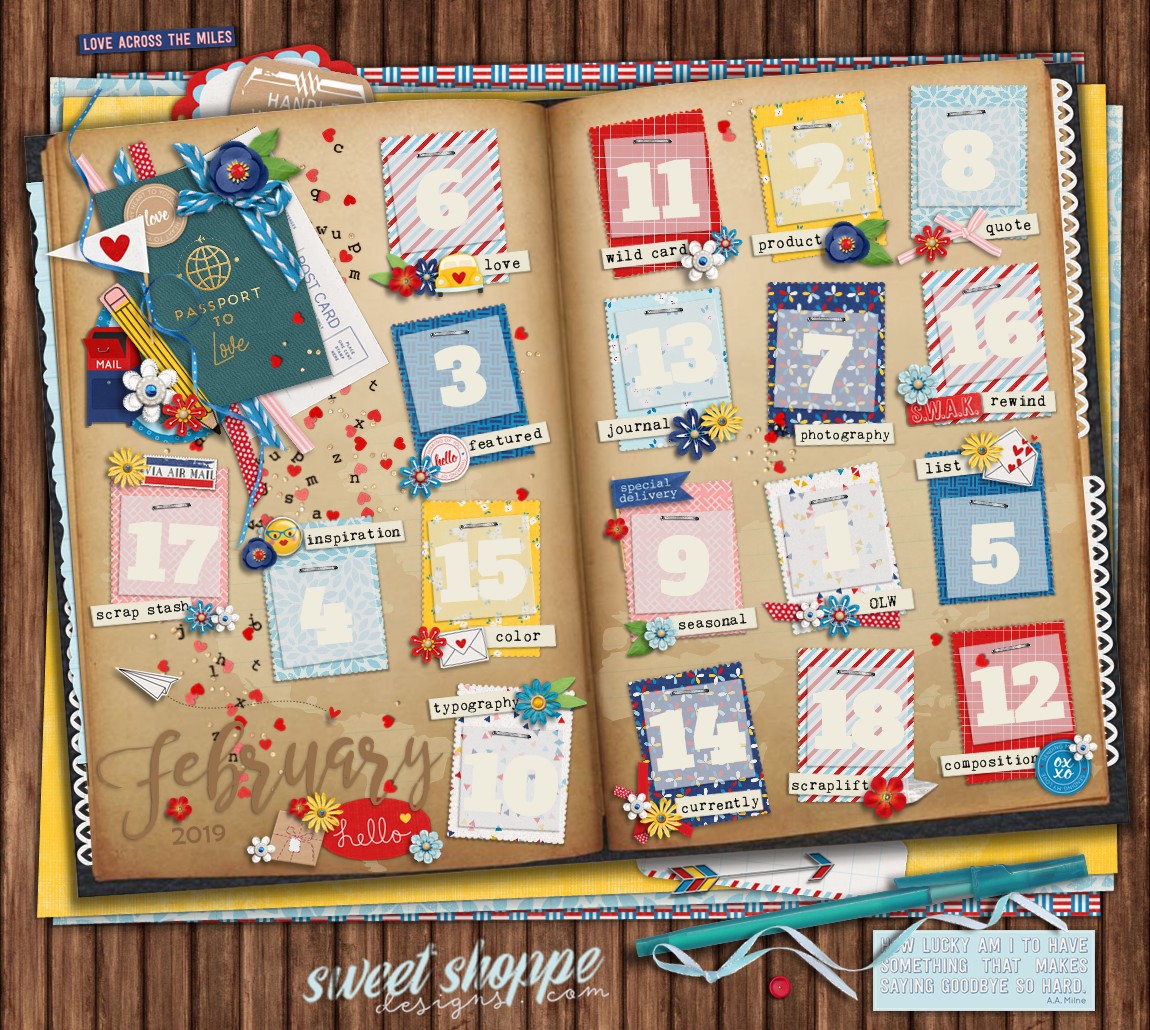 Here's a quick little recap of the new Passports:
You can find the detailed listing of February's challenges in the FAQ thread. Our Challenge hostess, SugarBabe Loni says "These prompts are written and created with fairly broad themes/concepts in mind and I think that personal interpretation is key. You can certainly approach a prompt literally, or I encourage you to think about it in a different way … take a creative approach on ways to apply prompts so that they'll work for you and your family." You will scrap your pages throughout the month, resizing them to 97×97 so that the images fit on the passport.
Like our past Bingo challenges… the more you scrap, the sweeter your rewards and the better chance you have to win sweet stuff too! Unlike Bingo… there are no patterns to follow to earn your rewards! You can collect stamps in your passport in ANY order, anywhere you like, to reach our monthly reward tiers…
6 challenges complete = 20% Sweet Rewards
12 challenges complete = 30% Sweet Rewards
ALL 18 challenges complete = 40% Sweet Rewards + a chance to win a $50 gift certificate to the shoppe!
So how about a few ideas for this month's challenges:
Don't forget to post your completed pages in the Inspiration Portal thread!