We are thrilled to be on the blog today with another scraplift challenge inspired by one of our community members.  Remember that if you're scrapping along with our June Passport to Fun, challenge #18 is completed by this scraplift.  And we are happy to announce that we are featuring the lovely and talented…

We promise you will be inspired if you take a look at Allyson's gallery.  One thing that jumps right out when we see her layouts are the moments and events of her life captured in both photos and journaling.  She is an amazing storyteller, and we love that she includes herself in the story.  Allyson often uses pocket-style pages, and we are impressed with how well placed each photo, element and word art is.  She is a great example of what you can do with this style of scrapping.  Let's let her tell us some of her story.
Tell us a little about yourself. 
"I'm a 40-something SAHM to one 12-year-old boy, Aiden and happily married wife to my sweet honey, Chad.  We'll be celebrating our 22nd anniversary this year in August!  We moved to our current home two years ago and love living surrounded by woods and creeks.  We home-school Aiden, which eats up much of my mental space.  When I have some room in my brain, I love to read, cook, garden, bicycle, and take all the photos!"
How long have you been scrapbooking?  What got you started and what has made you continue?
"I started paper scrapping way back in 2001.  I was 25 years old and at a loose end.  My mom had died a few years earlier, and I couldn't get pregnant and start the life I really thought I wanted to have."

"Sometimes, when I'm feeling blue, I'll look through a random photo book and be reminded of how amazing my life really is!  I LOVE scrapbooking—it has been a huge creative outlet and a means of healing from some really hard stuff.  And it's FUN."
What are some things about your style of scrapping that are important to you?
"I'm all about the photos and the story.  I'm more of an 'events' scrapper than anything else.  I do try to make lovely 'moments' pages like I see in the gallery, but they always look a little forced to me when I'm finished.  Because I see my scrapbook as a chronicle of our lives, I love making events and outings pages!  I LOVE multi-photo pages and pocket pages, because I can fill those suckers up!  I like to use All the Things, if possible, and I love the quote from Oscar Wilde, 'Moderation is a fatal thing. Nothing succeeds like excess.'"

If you could give one piece of advice to other scrappers, what would it be?
"There are no scrapbook-police, and there aren't any rules.  Do what makes you happy!  Experiment, play, have fun!  Take more photos!  Make more pages!"
Now it's time to see some inspiration from Allyson for this month's challenge. 
We've selected several layouts from her gallery.  You can click on any of them to see the credits or leave her some love through a comment.
However, we ARE NOT asking for a traditional scraplift this time!  We would love to see you take inspiration from Allyson and scrap any layout with the following elements:
1. A "blocked" style (this doesn't have to be a pocket page, you can be creative with it!)
2. Journaling that tells the story
3. Include yourself in the layout with a photo, story, etc.
Let's see that inspiration now!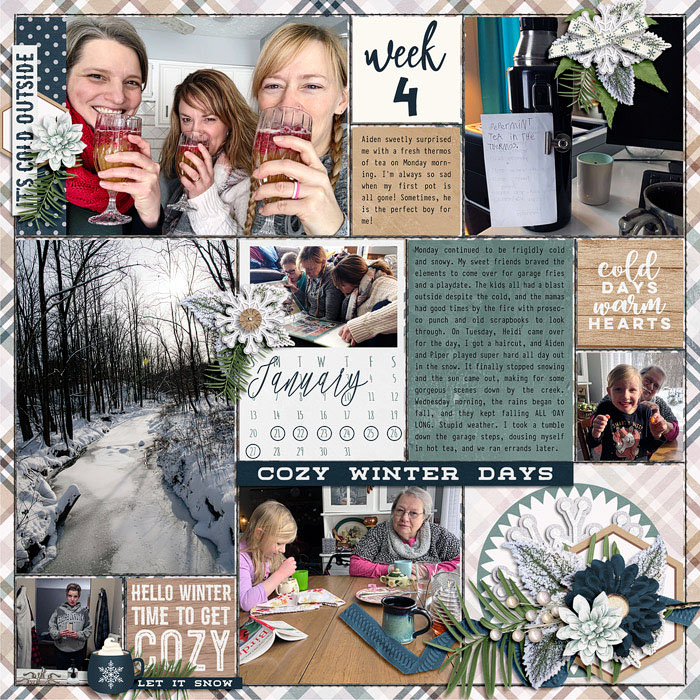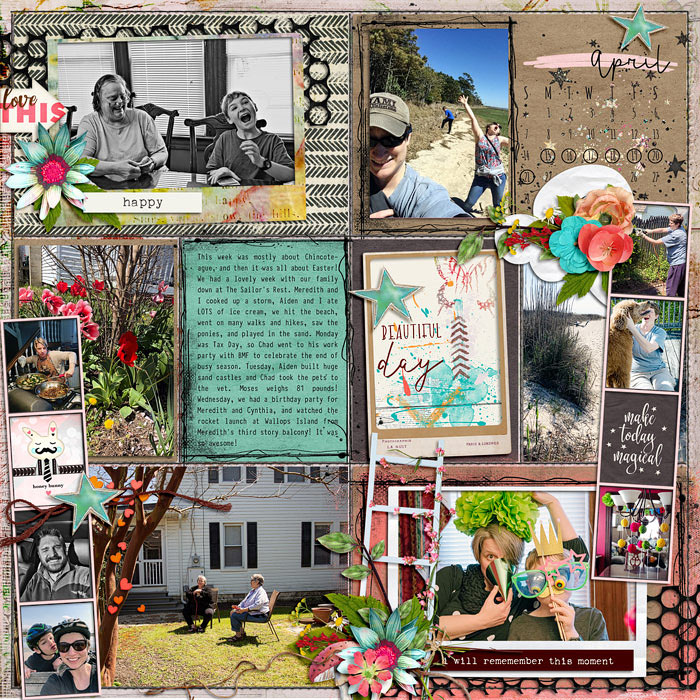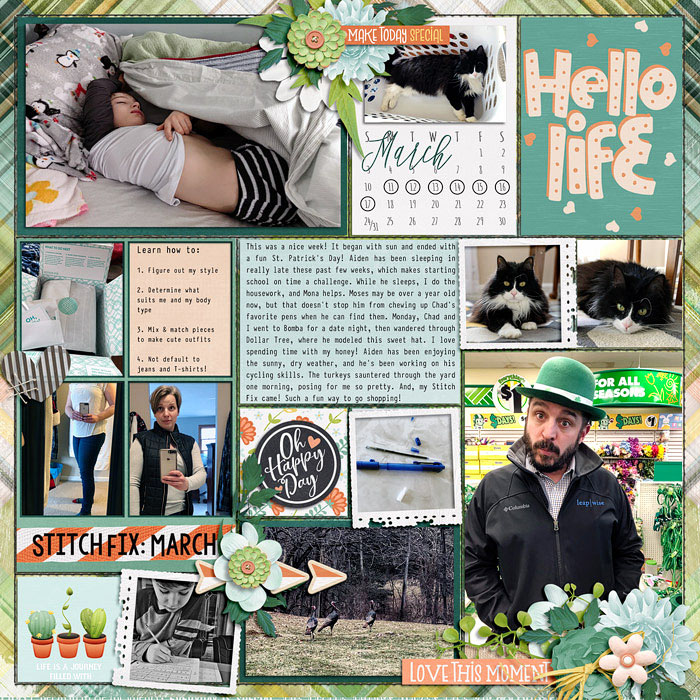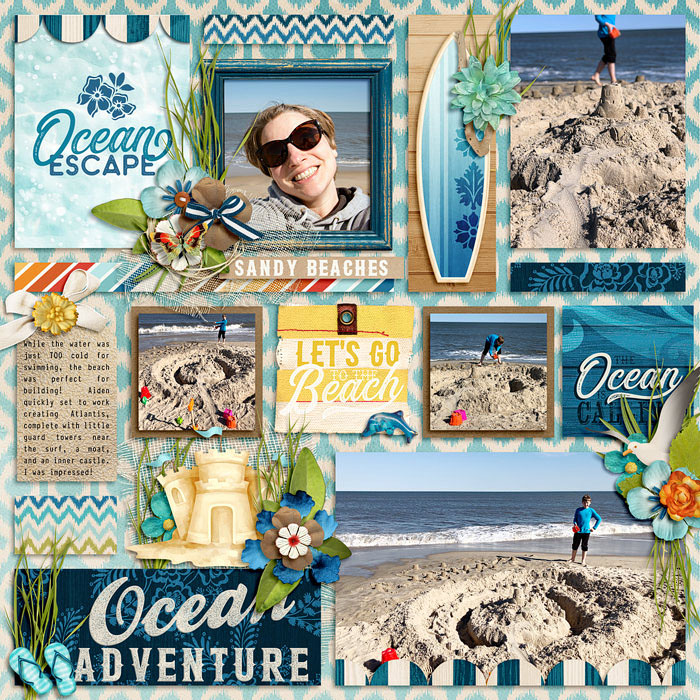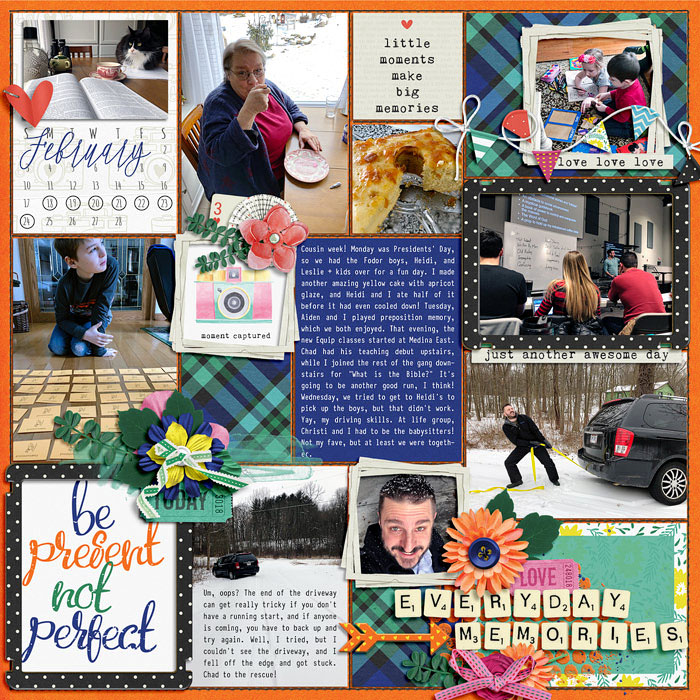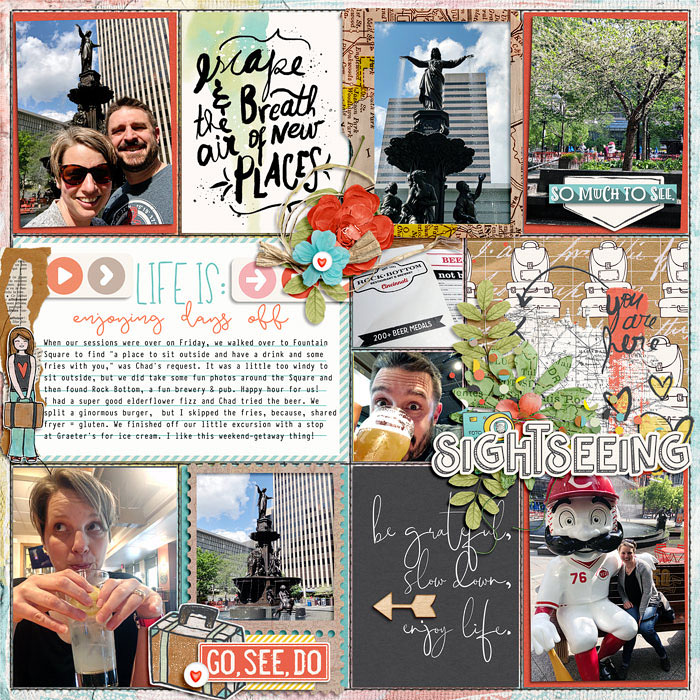 Some of our Sugar Babe team has already joined the challenge, and here are the layouts they have created.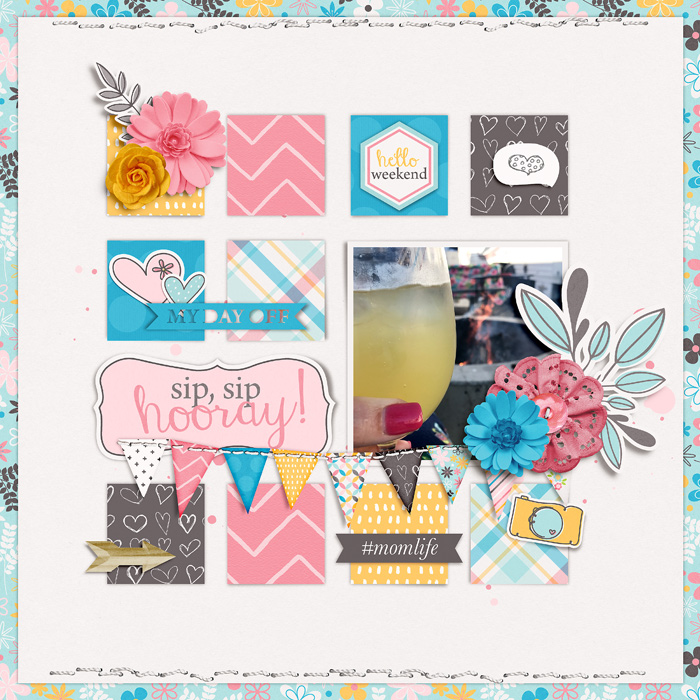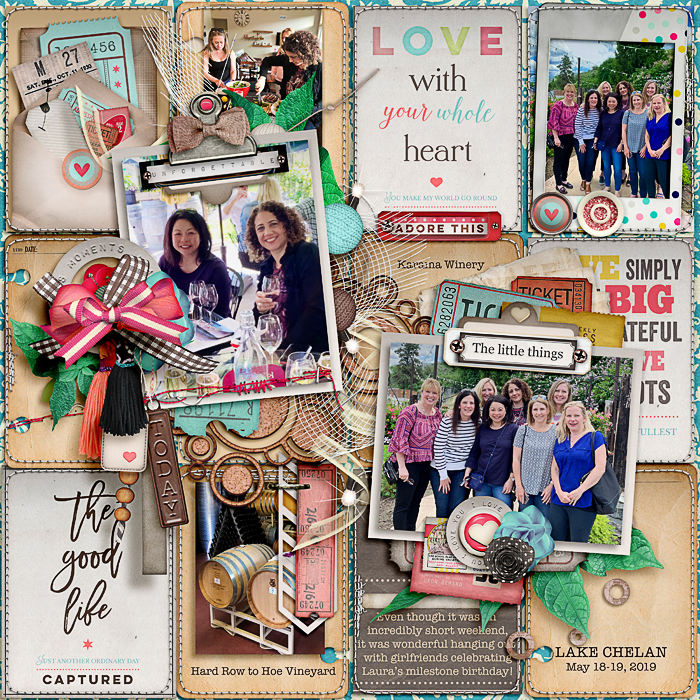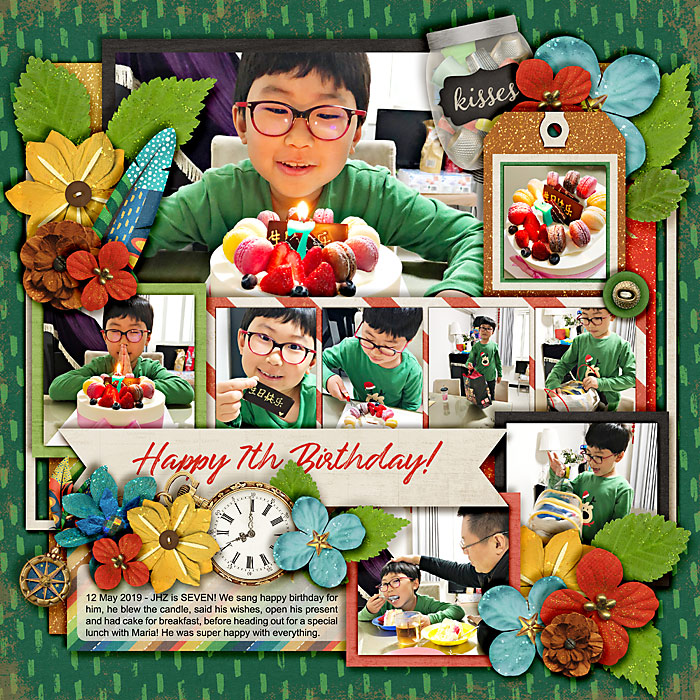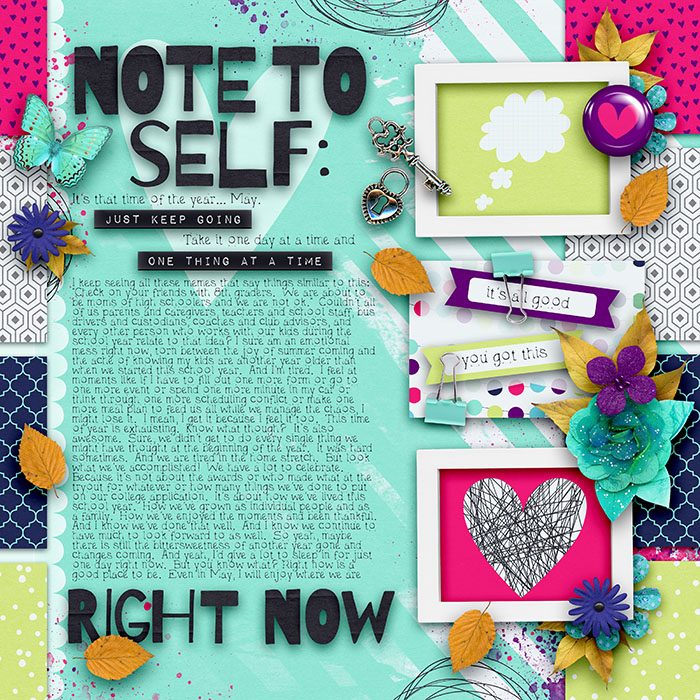 Thank you so much, Allyson, for taking the time to share with us this month!!  And good luck to all our scrappers as you work on this month's passport!