Sweet Shoppe Saturday 8/10
Hey, hey Sweet Shoppers! Another week has come and gone, and your favorite day of the week is here! I hope you guys are ready to for a doozy of a newsletter because there is so much going on here at the sweetest spot in town this weekend! Not only do we have brand new featured designer freebie from a heck of a digi-licious designer, but we also have a scrumptious new summer quintet and a heap of new goodies for you this weekend too! All of that is on top of the Sweet Shoppe Summer Getaway event that ongoing in our forums, so sit back, relax and read on for all of…
As you guys can see, the designers have been busy this week, and there are oodles of new treats making their debut tonight! In addition to some wonderful Back To School kits, there are also a bunch of new template packs hitting the shelves including a scrumptious summer duo from the one and only Brook Magee who is back in action after a little hiatus! You'll definitely want to stop by and see what's new because you're sure to find something to add to your Sweet Shoppe stash this weekend!
In addition to all of our newest releases being 25% off until Monday at 6am EST, this week, we have not one, but two, fantastic Free with Purchase offers for you too! Earlier this afternoon, your favorite digi-licious designer, Christine Mortimer, went into the spotlight, and the kit she's created for our alphabet inspired series is so much fun! U is for Untamed is an adorable take on animal prints and being wild at heart and the color palette is truly fantastic! Best of all, it's yours FREE when you spend $10 in the shoppe over the next two weeks, so don't miss it!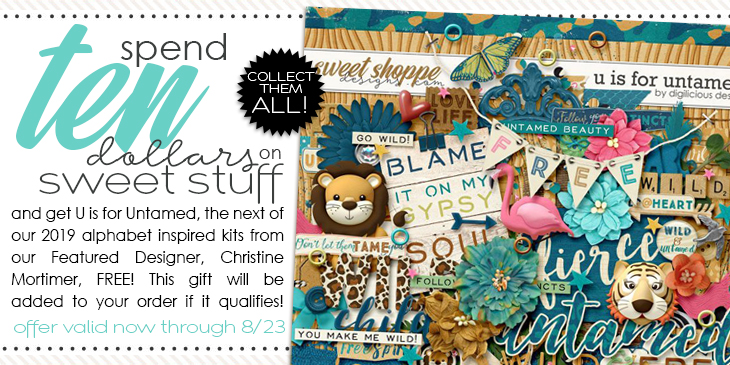 While U is for Untamed is a pretty sweet treat on its own, our summer quintet promo is making your summer shopping even sweeter with a series of number inspired collabs that are FREE when you spend $15 too!
As you know we've been doing an alphabet inspired series of Featured Designer freebies over the past 10 months, so we thought the perfect companion theme for our ABCs would be summer 123s, and the third kit in the series is 7 Seas from Willemijne, Meagan, Wendy, Blagovesta & Brook! 7 Seas will be FREE when you spend $15 in the shoppe over the next week, and this cool, nautical inspired beauty is perfect for those sweet summer memories and so much more! Don't miss it…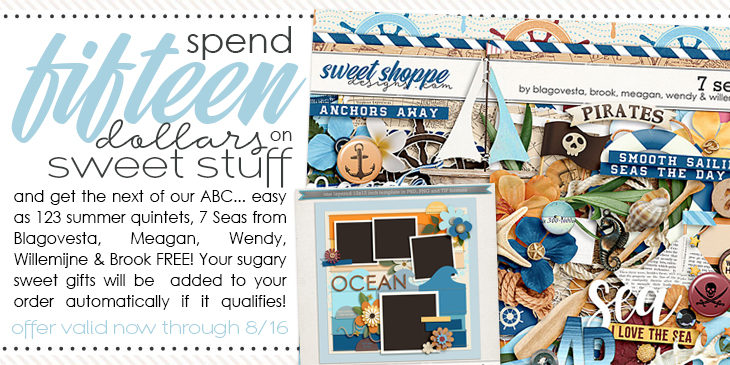 Our summer quintets will be available for one week only, so be sure to grab this fantastic freebie before our newest releases go live next week! Each kit includes a coordinating template too, so stop by the shoppe now and keep your eyes open each week for the latest in our numerical series of free with purchase goodies!
Our Babes created some seriously gorgeous pages with our newest releases and special offer freebies, so take a little peek at what they've been up to over the past few days. I hope this collection of eye candy inspires you heading into the weekend…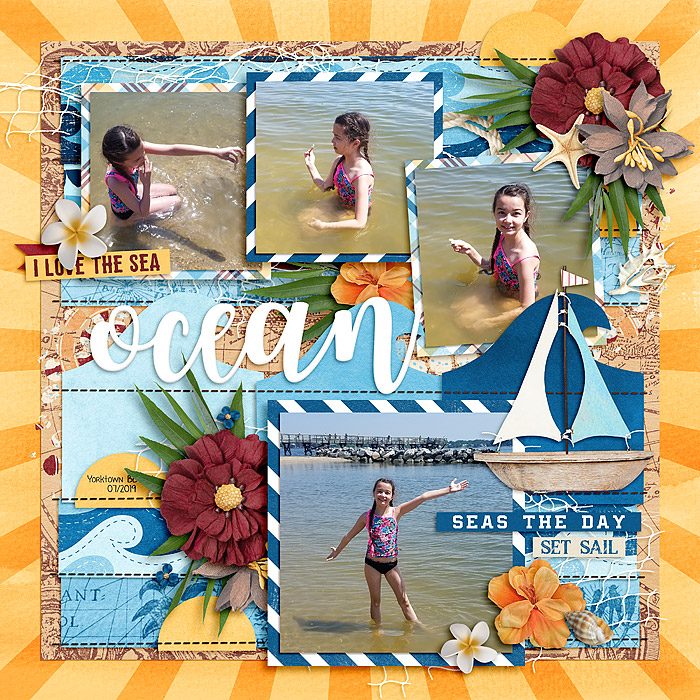 layout by SugarBabe Cassie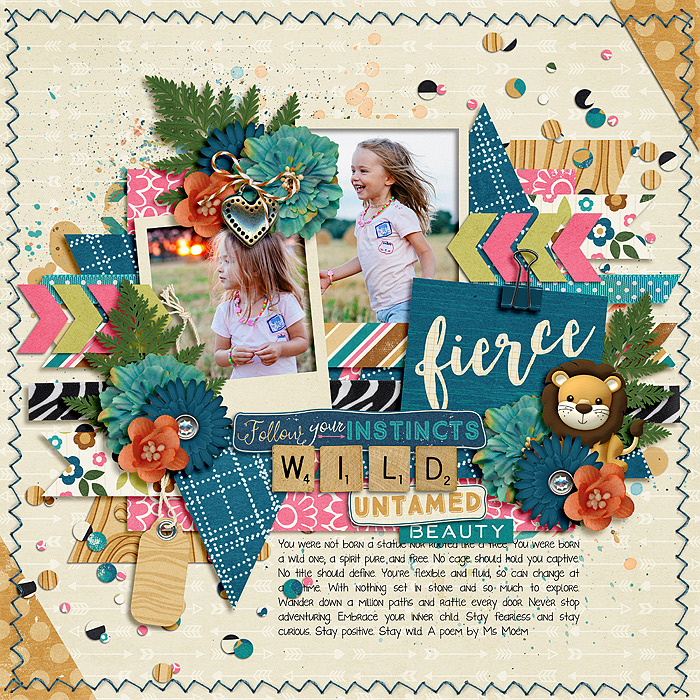 layout by SugarBabe Mary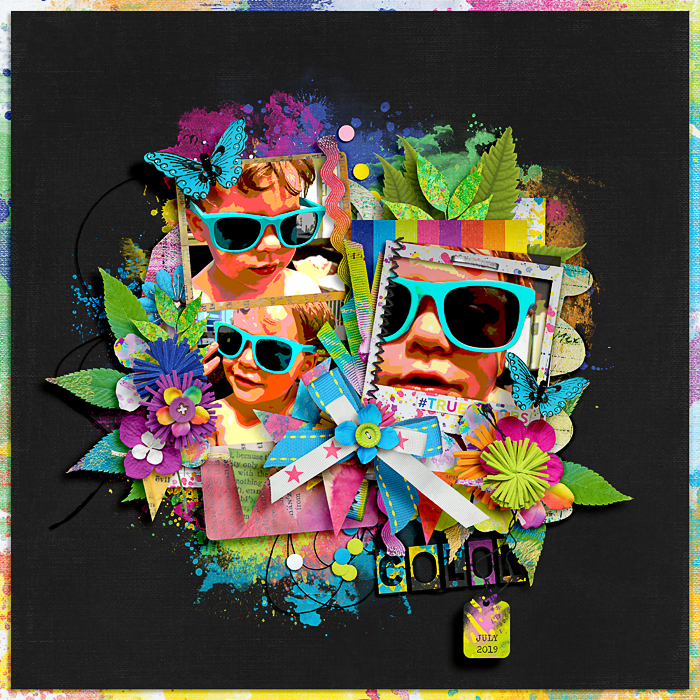 layout by SugarBabe Sheri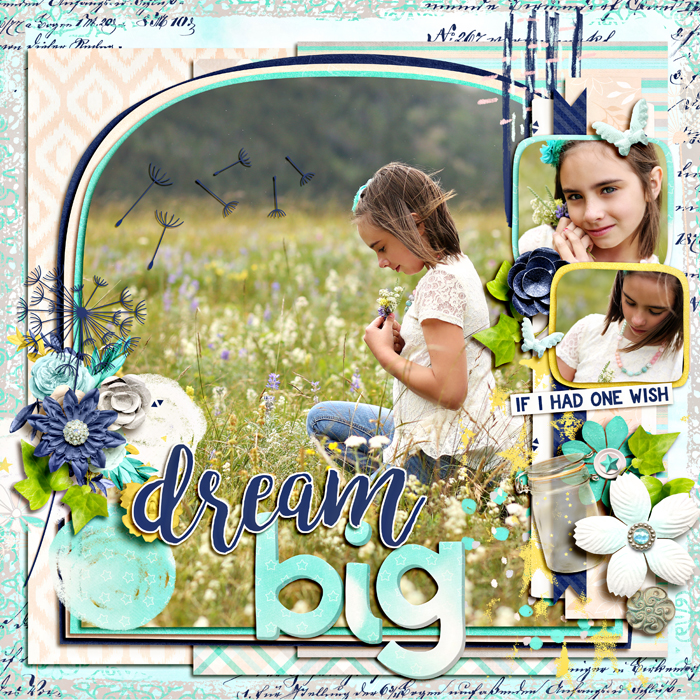 layout by SugarBabe Niki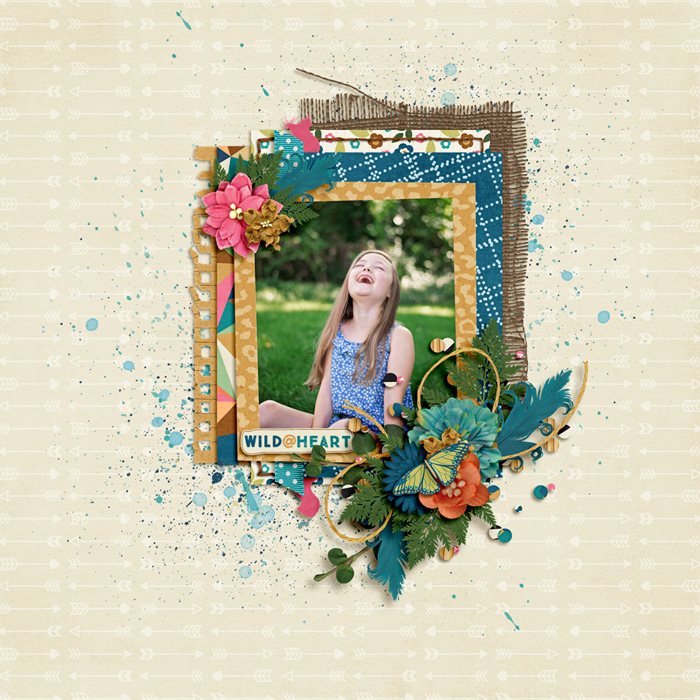 layout by SugarBabe Holly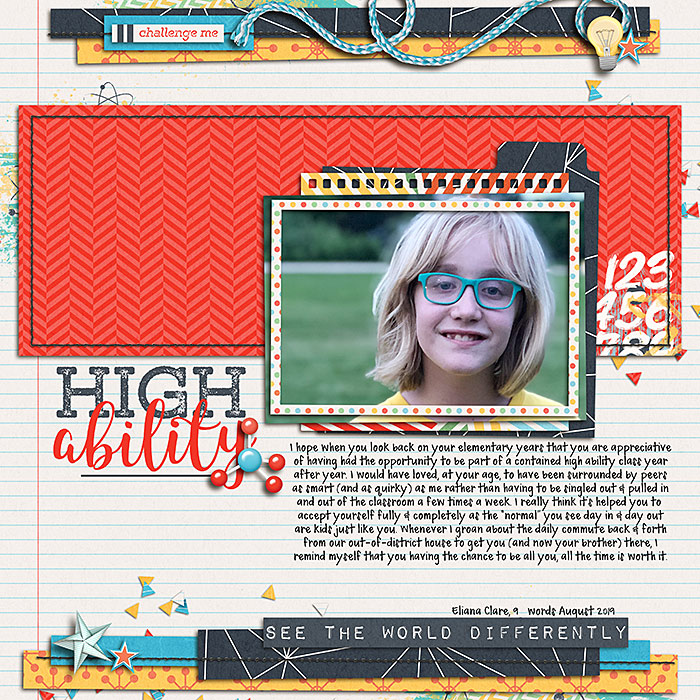 layout by SugarBabe LeeAndra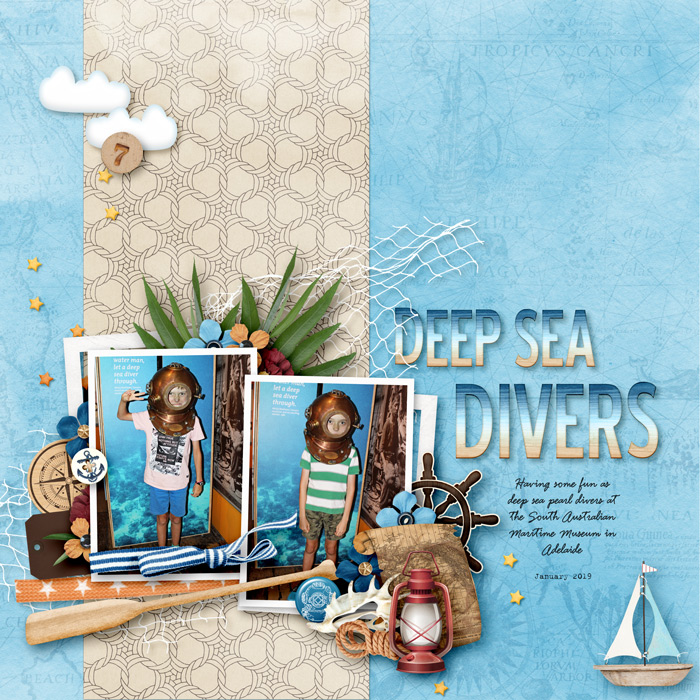 layout by SugarBabe Kim B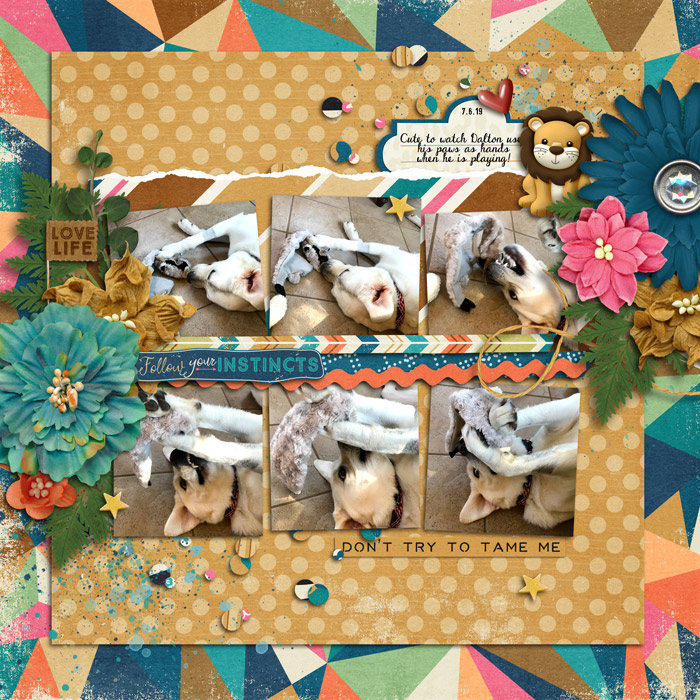 layout by SugarBabe Rebecca
Finally, before I call it a night, I want to encourage you guys to head to the forums and take part in the 2019 Sweet Shoppe Summer Getaway! The 4th destination on our journey will be posted later this evening and there are still lots of chances to win sweet stuff including a 10, 15 or 20 minute grand prize shopping spree here at the sweetest spot in town! Even if you've missed the deadline for our first 3 challenges, ANYONE who completes all 8 challenges by September 4th can enter to win the grand prize! Here are just a few gorgeous pages from our stop in Spokane, Washington, so drop by our community and join us on the journey NOW…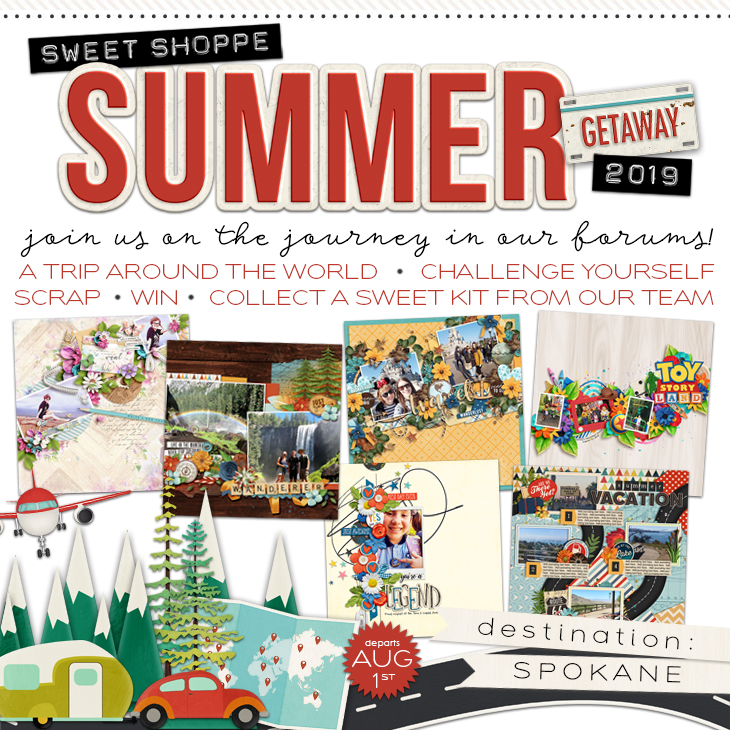 On that note, I'll be here in your inbox on Tuesday with a fabulous and fun Oldies But Goodies sale! Until then, keep making memories and scrap MORE!