Sweet Shoppe Saturday 8/17
Hey, Hey Sweet Shoppers! The weekend is here, and with it comes a heap of scrumptious new goodies from the sweetest spot in town! Over the last 7 days, the designers have been hard at work creating a heap of amazing bundles and templates for you guys including the latest of our summer quintets which have been free with a $15 purchase every weekend over the last month!
I can't wait to show you what the girls have been up to over the past few days, so let's kick things off with your first look at…
I absolutely adore this week's new goodies from the girls, and think there is something for everyone hitting the shoppe tonight! One of my favorite new treats has to be Oh Snap! from Ponytails Designs because the color scheme is seriously fantastic, and the theme is one just about any scrapper can use! I love that Nat has made a neutral kit out of black, white, grey and blush, and those tiny red accents are to die for! This beauty is just one of many amazing kits and templates from the girls making a debut tonight, so be sure to stop by this weekend to take a closer look at all of our newest treats while they are 25% off!
If that weren't sweet enough on its own, if you're looking to stock up on a few things for your stash, the latest of our summer quintets is here, and it is perfect for the end of summer and Back To School! Erica, Lorie, Ru & Nat teamed up to create 2 Cool 4 School as the next kit in our number inspired series of summer collabs, and they knocked it out of the park! With a warm and vibrant color scheme, a heap of studious and fun elements and a whimsical template that finishes the collection perfectly, this is one sweet treat you won't want to miss…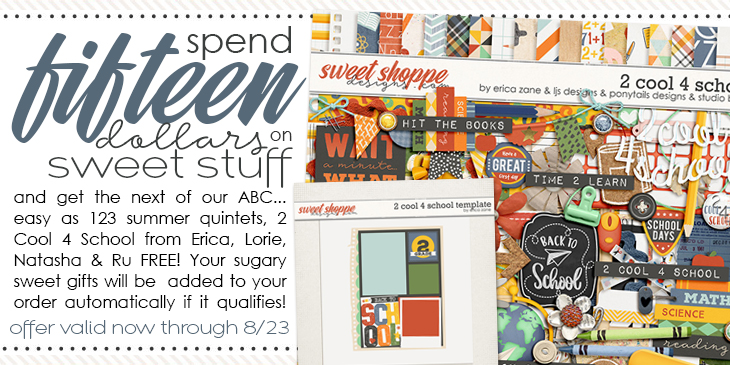 As you can see 2 Cool 4 School is FREE when you spend $15 over the next week, so be sure to add this to your stash before it's too late! This fun kit is #4 in a series of 6 kits that are part of our weekly summer promo, so be sure to check back over the next two weekends to collect the entire series!
Like always, our amazing creative team, the SugarBabes have created a slew of gorgeous pages with our newest treats, and some of our Designers even got in on the scrapping action this week too! So before I head off for the weekend, here's some phenomenal eye candy from the team that I hope gets you in the mood to do some scrapping this weekend…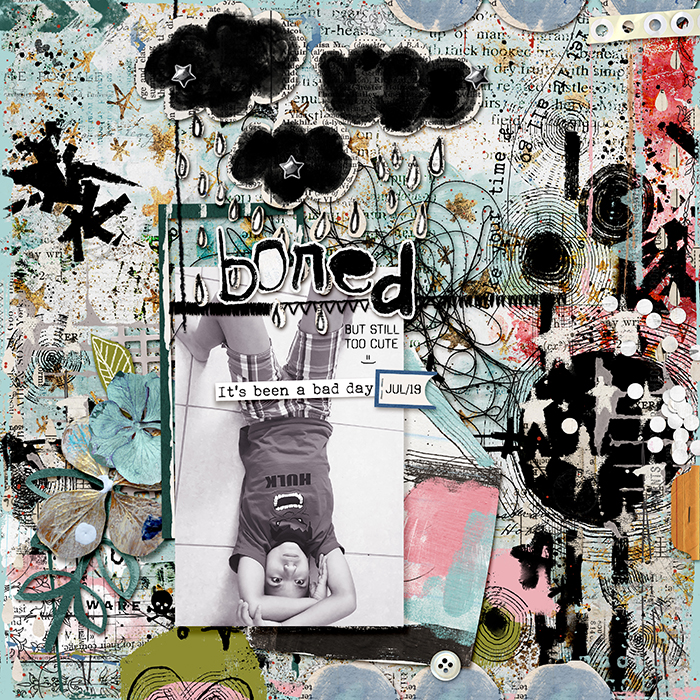 layout by Rubia Padilha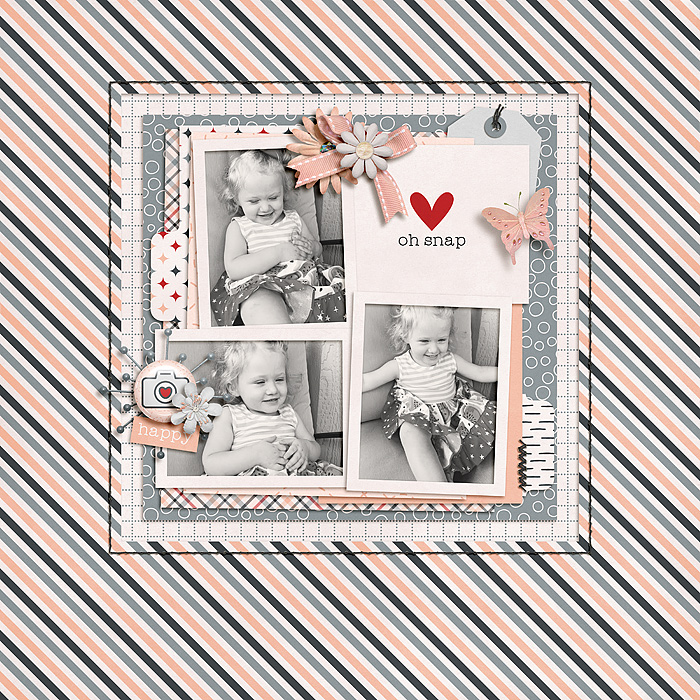 layout by SugarBabe Mary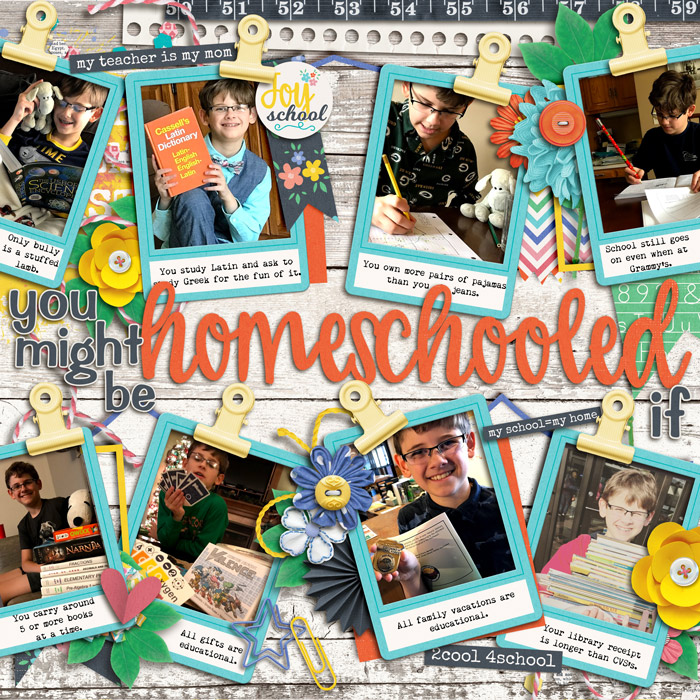 layout by SugarBabe Rebecca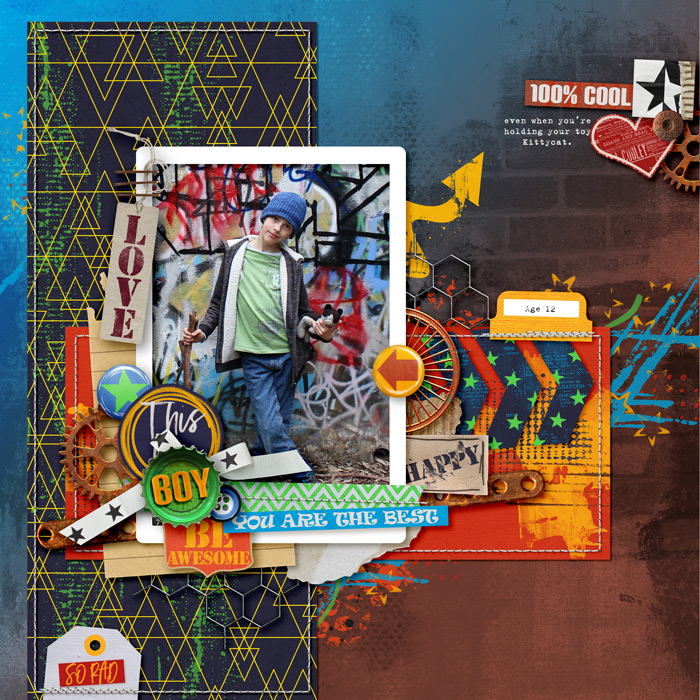 layout by SugarBabe Kim B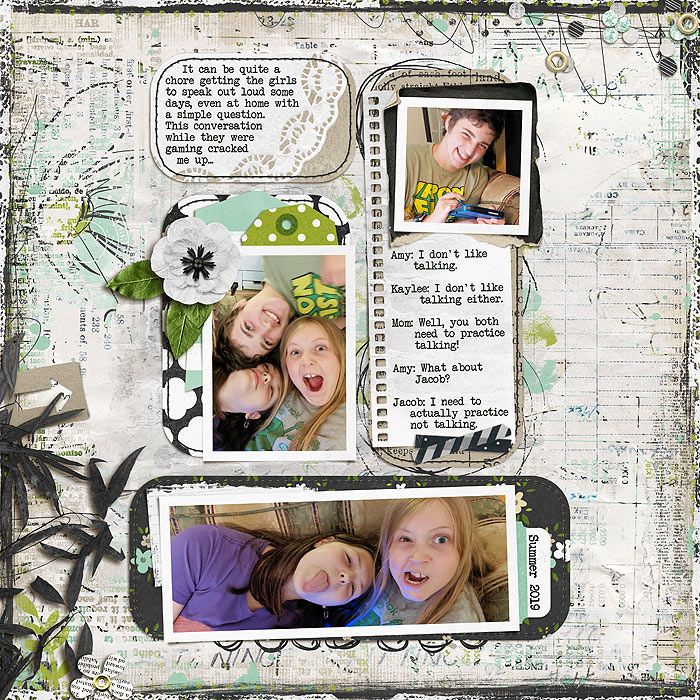 layout by Erica Zane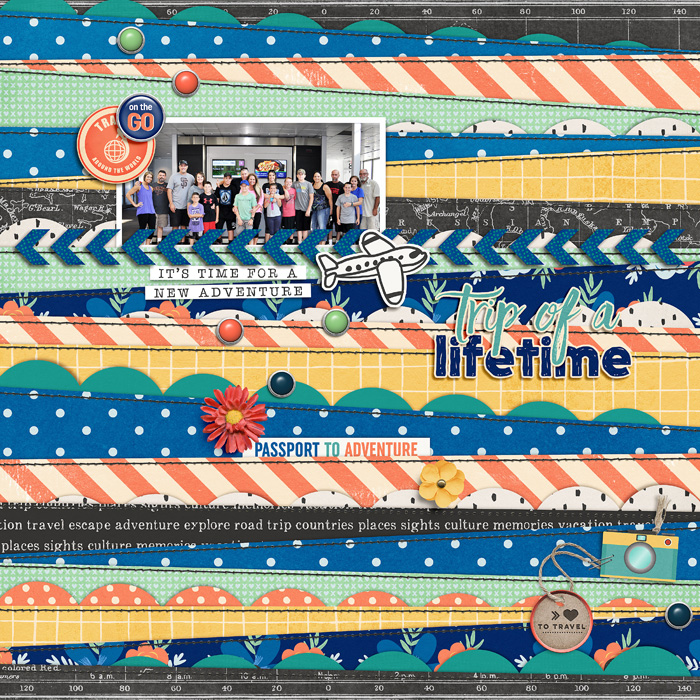 layout by SugarBabe Carrie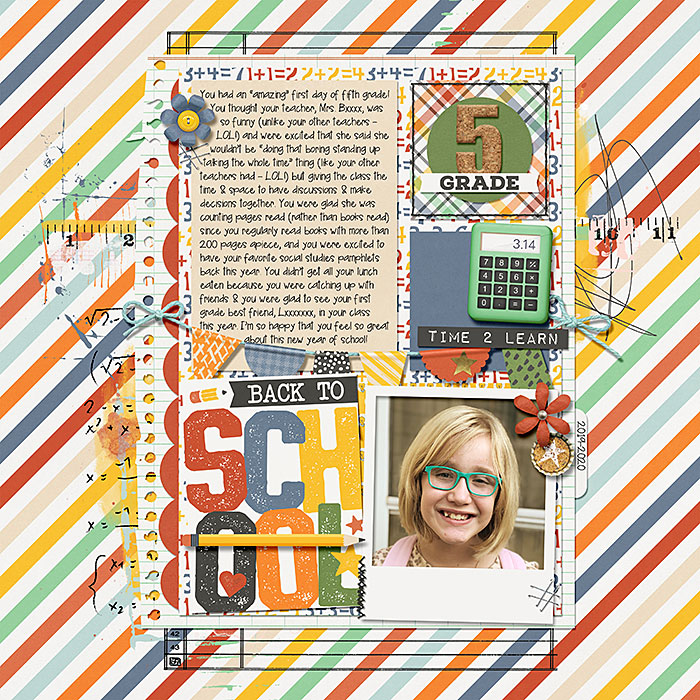 layout by SugarBabe LeeAndra
SugarBabe Carrie's page features some of the papers and elements from our fantastic participation collab Away We Go, so if you're playing along with the Sweet Shoppe Summer Getaway in our forums, you'll already be well on your way to collecting this fantastic mega-collection from our team of designers! There are still more papers, elements and prizes to collect as part of this inspiring trip around the world, so jump into the fun in Ashgabet, Turkmenistan NOW and check out a few standouts from our stop in Sydney, Australia below…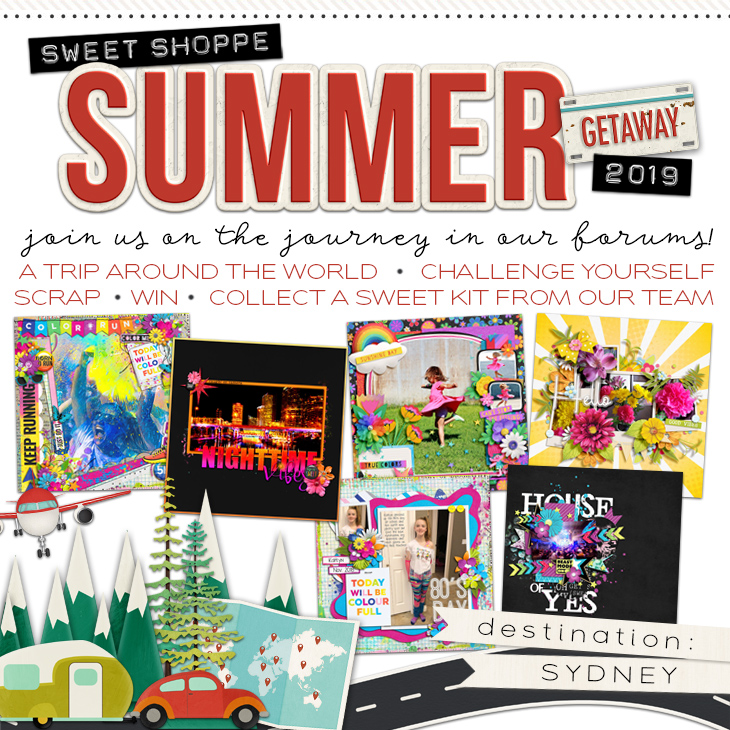 On that note, I'm off for the weekend, but I'll be here in your inbox on Tuesday with a fantastic and whimsical Featured Designer 15 sale from Christine of Digilicious Designs, so if you love her goodies as much as I do, you won't want to miss it!
Until then, keep making memories and scrap MORE!