Sweet Shoppe Saturday 1/11
Happy Weekend Sweet Shoppers! Your favorite time of the week is here, and like always, I have a heap of gorgeous new goodies, a brand new featured designer freebie and lots more to tell you about tonight! It's always exciting to start a new year with exciting adventures and things to strive for, so we're keeping the memory-keeping momentum going this week with a heap of treats making their debut in…
There is so much yummy stuff hitting the shoppe this weekend from our amazing designers including some fantastic new goodies from our newest designers Laura & Jo! Whether you're looking to document yourself or the people you love, we have you covered and best of all, all of our newest treats are 25% off until Monday at 6am EST, so stop by now to treat yourself while the savings are scrumptious!
While the savings are pretty sweet on their own, we love treating you guys to bonus goodies from our featured designers too, so I'm pretty excited to share that a new designer went into the spotlight earlier this afternoon with a fantastic new music-inspired kit for our mix-tape series of treats! Take a peek…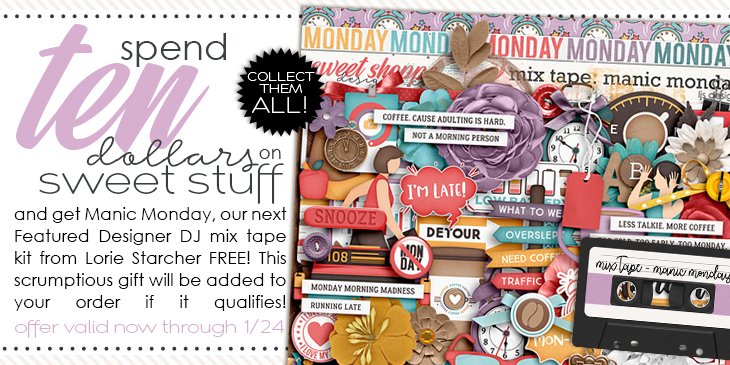 As you can see, the one and only Lorie Starcher of LJS Designs is our latest featured designer, and the kit she's created is inspired by Manic Monday from the Bangles! Since Lorie's kit popped up in our staff forums, I think all of us have had this tune stuck in our heads, and I'm sure you'll experience the same! Lorie's kit captures Monday mania perfectly, and we know you'll love having this one in your stash. Best of all, Manic Monday is FREE with your $10 purchase, so stop by now to make sure your 2019-20 Mix Tape series is complete!
Like always, our talented Babes had a blast playing with our newest releases behind the scenes this week, so take a peek at a bit of inspiring eye candy from our team! We hope these beauties get your weekend started in style…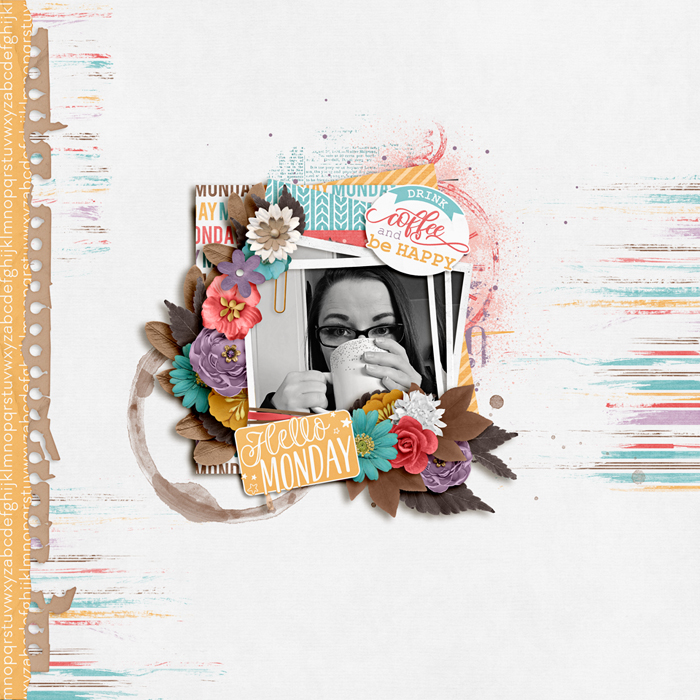 layout by SugarBabe Holly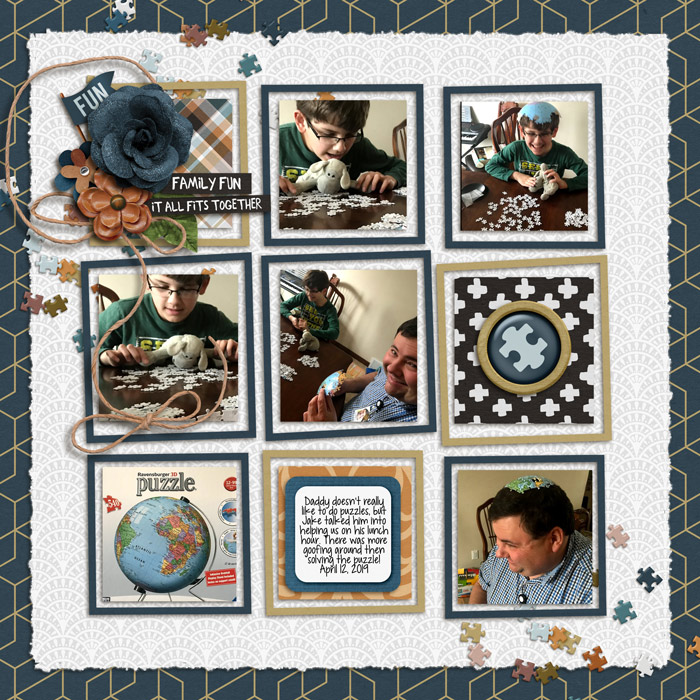 layout by SugarBabe Reba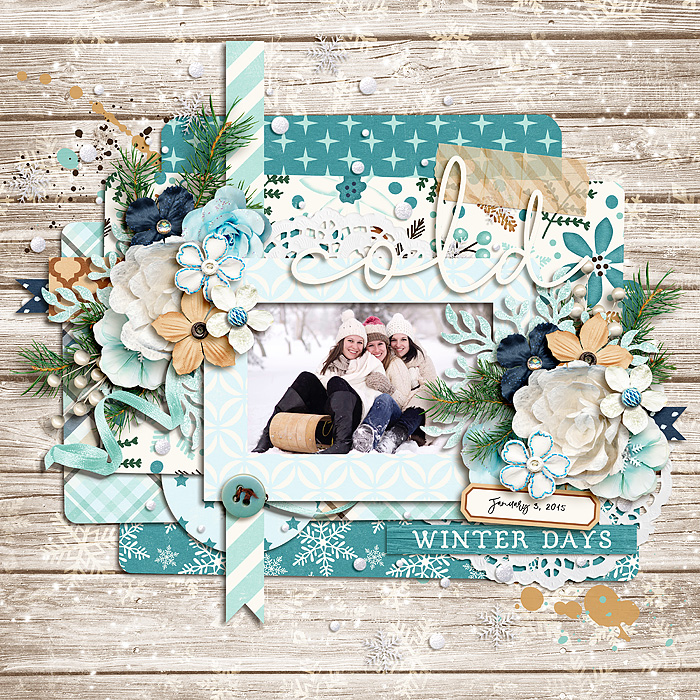 layout by SugarBabe Mary

layout by SugarBabe Krista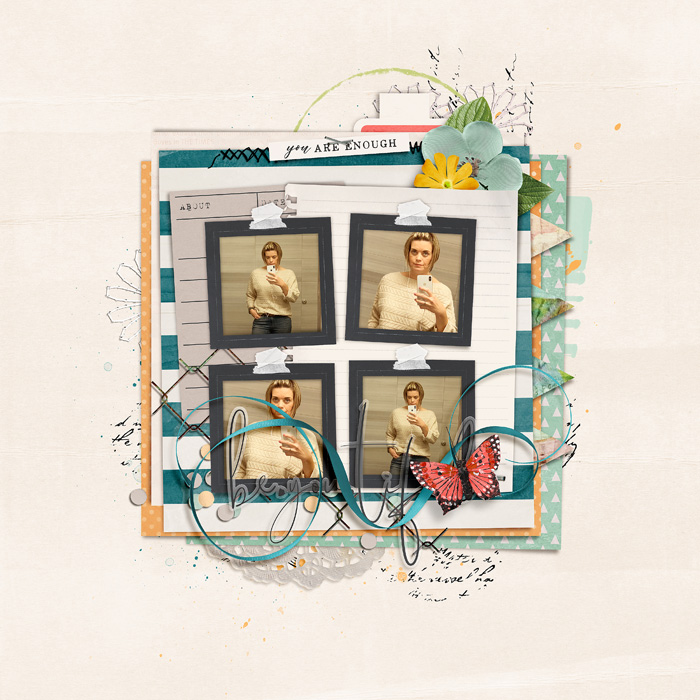 layout by SugarBabe Carrie
Finally, before I go, I'm very excited to share a creative team call from one of our most loved designers! As you guys know, Traci Reed is back in action for 2020, and she's looking for some talented artists to join her creative team…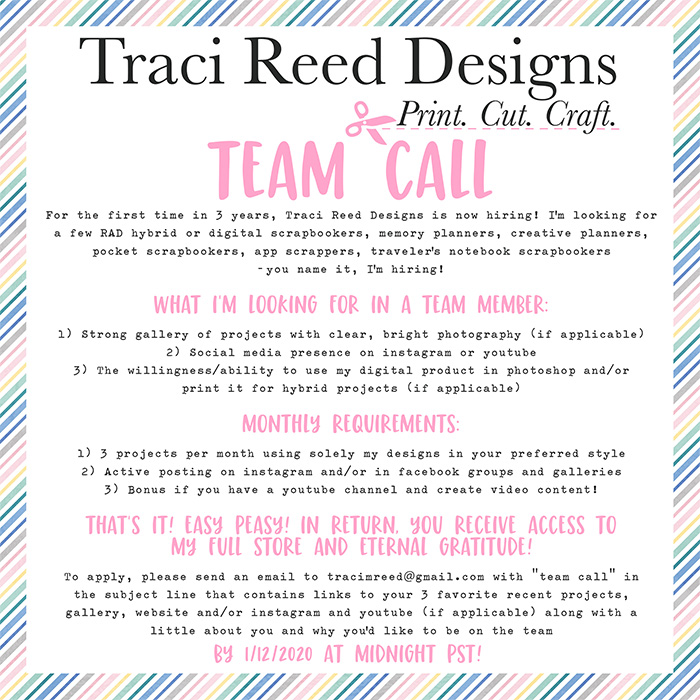 Traci is one of the best in the business, so I encourage you to check out the details, and put yourself out there for your chance to work with some of the most scrumptious treats around! You'll learn a ton, inspire many and have a blast, so don't hesitate to apply!
With that, I'm keeping things short, sweet and easy going this weekend, but I'll be here in your inbox on Tuesday with a heap of sweet steals in a scrumptious Oldies But Goodies sale!
Until then, keep making memories and scrap MORE!