Sweet Shoppe Saturday 3/7
Hey, hey Sweet Shoppers… Another week has come and gone, and that means a scrumptious and sweet weekend is here! Our 14th birthday celebration may be history, but the designer's are still pulling out all the stops with a heap of seriously GORGEOUS new goodies hitting the shoppe tonight! I had a blast looking through our new release thread behind the scenes this week and can't wait to show off these beauties in action, but before I get to that, here's your first look at…
Like always, all of this week's newest treats are 25% off until Monday at 6am EST, and I can promise you're going to want to take advantage of our new release sale to pick up at least one of our newest treats! I get the scrap winter blues every year, so when spring rolls around and the designers start creating more playful kits full of color and whimsy, my heart sings!
This week is jam packed with flowers and sunshine and sweetness, and the Babes have created a slew of seriously GORGEOUS layouts to show off our new goodies. I can't wait to show these beauties off, so take a peek at some of the amazing eye candy from our talented team…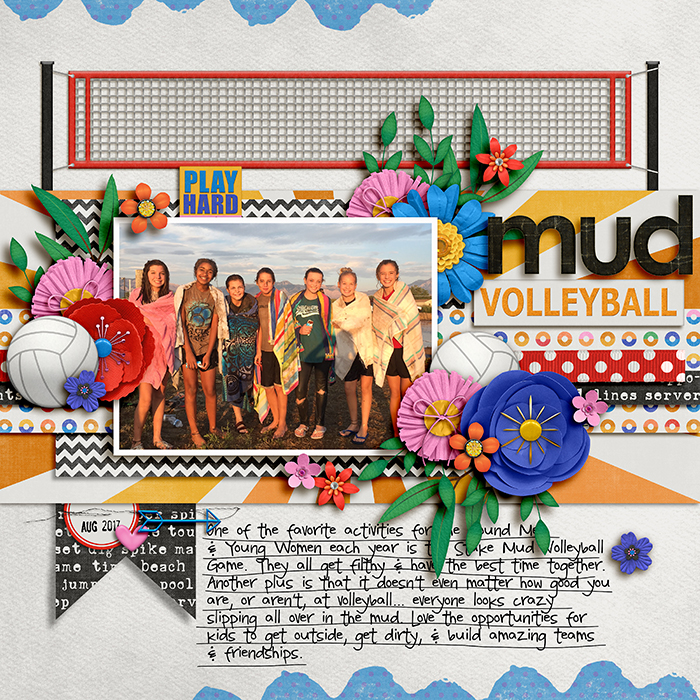 layout by SugarBabe Aly

layout by SugarBabe Sheri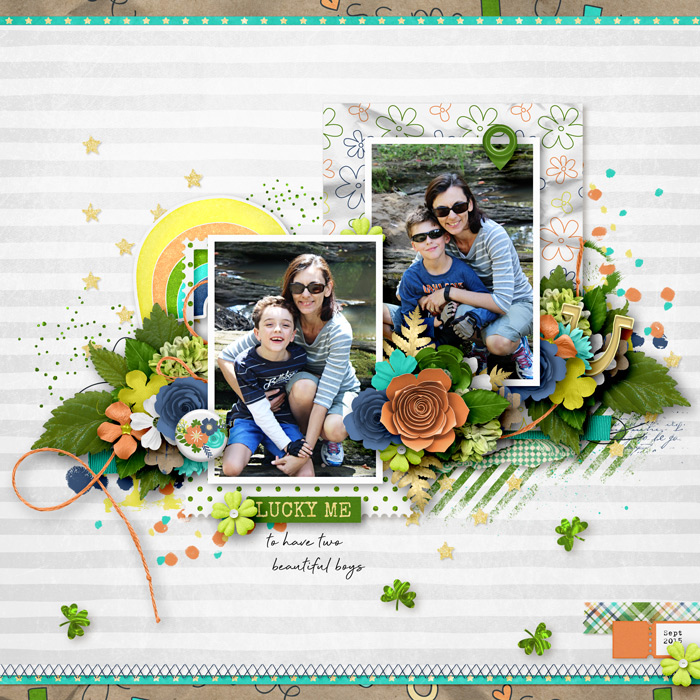 layout by SugarBabe KimB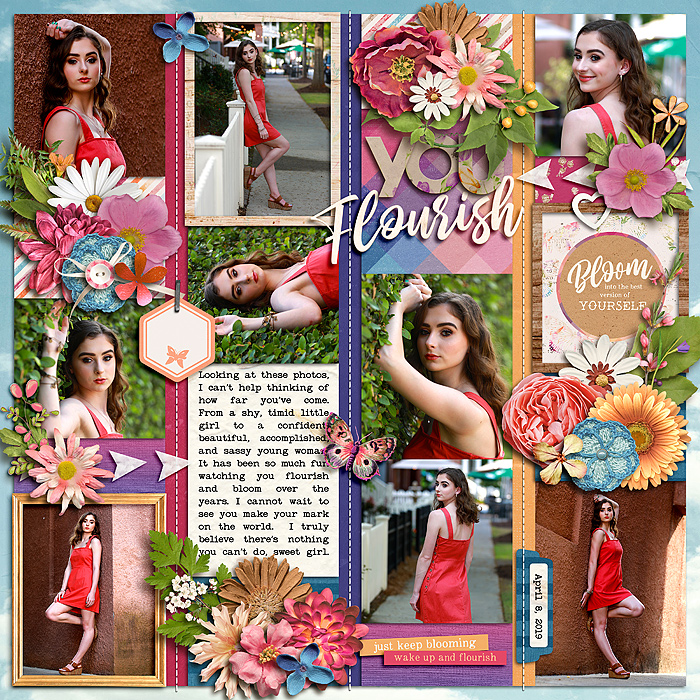 layout by SugarBabe Kendall
While all of this week's newest treats are amazing, I'm also really excited to share that another of our fabulous designers went into the spotlight earlier this afternoon as our current Featured Designer, and I can promise the kit she's created is one you won't want to miss! The one and only Megan Farrow of Studio Flergs is in the spotlight, and she's chosen Wish Upon A Star as the musical inspiration for her contribution to our mix-tape series, and it is stunningly beautiful! Even sweeter, it's FREE when you spend $10 in the shoppe over the next couple of weeks, so check out the details…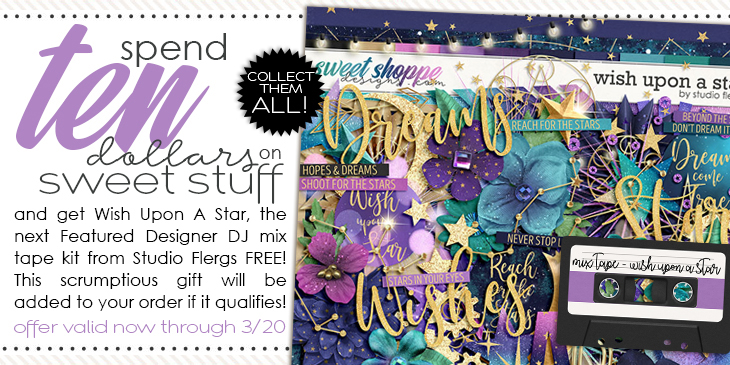 Like our newest releases, the Babes also created some seriously stunning pages with Wish Upon a Star, so take a peek at the beauties below, and head to the shoppe NOW to add this fantastic kit to your stash absolutely FREE!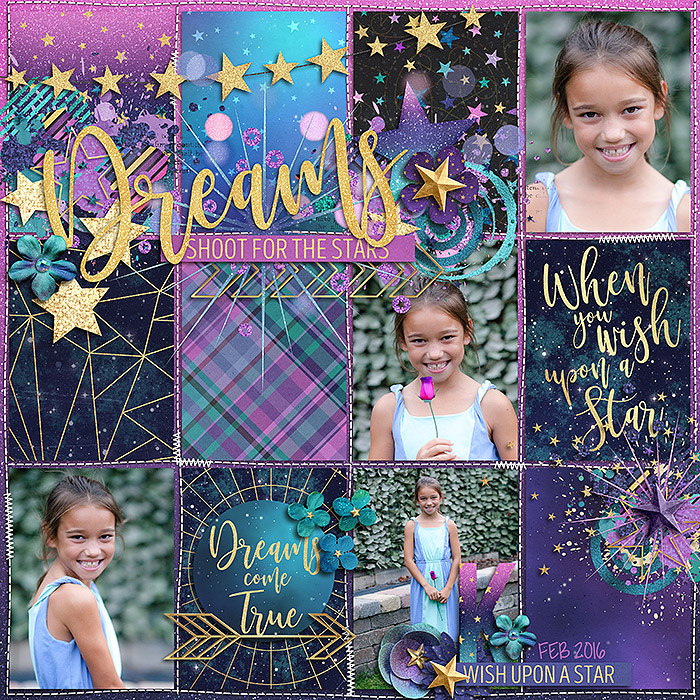 layout by SugarBabe Krista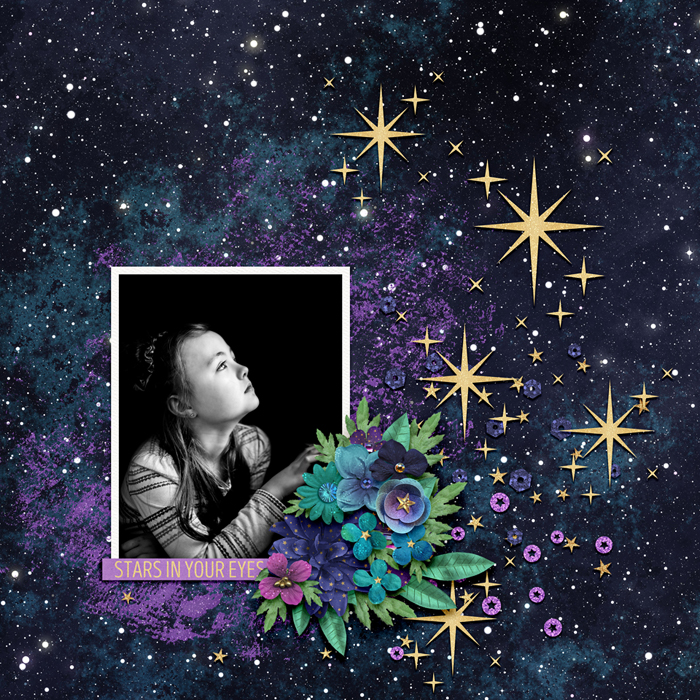 layout by SugarBabe Holly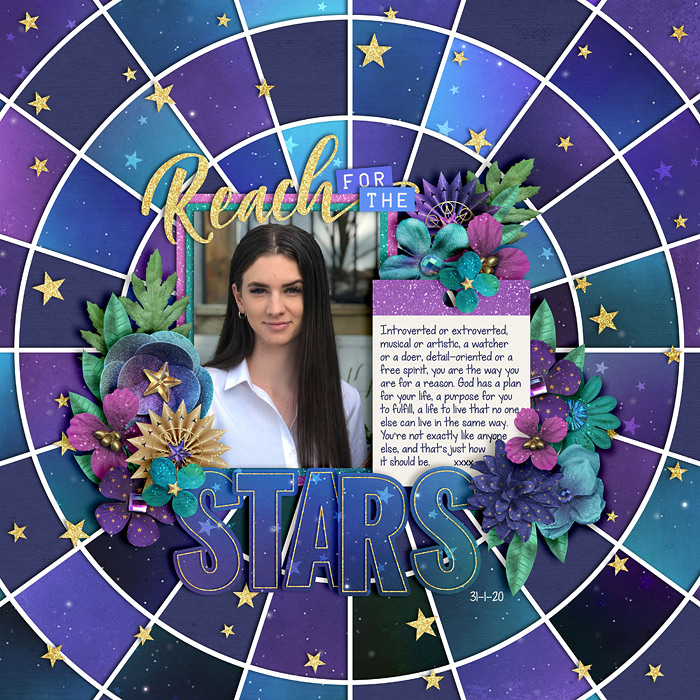 layout by SugarBabe Jacinda
On that note, I'm off for the weekend, but I'll be here in your inbox on Tuesday with another sugary sweet Oldies But Goodies sale! This fan-favorite mid-week sale shines the spotlight back on some of our favorite older treats, and at a whopping 50% off, there's no reason no to treat yourself, so don't miss it!
Until then sweet friends, keep making memories and scrap MORE!