Scooper Dipper Weekend is HERE!
Happy holidays Sweet Shoppers! Normally, I love this time of year because it's filled with memorable moments, the warmth of the season, and more sweet treats than can possibly be good for me! It's the perfect time to sit back, enjoy the little things in life while also looking forward to what's to come in a brand new year!
This year is a little different, and I think we can agree that the world is currently facing a new reality for the holidays, so please stay home and keep your families safe as we head into a new year! We will get through this together, and here at Sweet Shoppe Designs, we're proud to give you something to do while you're keeping safe at home!
Believe it or not, we still have lots planned to end 2020 in Sweet Shoppe style, and we're keeping things going this weekend with a ridiculously sweet Scooper Dipper weekend! I know you guys love when our designers team up as much as I do, and this time around, they've outdone themselves with a heap of seriously gorgeous new scoops, dips & solos that I know you're going to love! So without further ado, here's your first look at..
There are soooo many awesome collabs hitting the shoppe tonight, and whether you're still looking for the perfect holiday kit, or want a little something different, you'll have lots to choose from in tonight's newest goodies! Even sweeter, if you've had a collab on your wishlist and haven't been able to pick it up yet, ALL of our older scoops and triple dips are on sale too, so be sure to head to the shoppe this weekend to treat yourself because…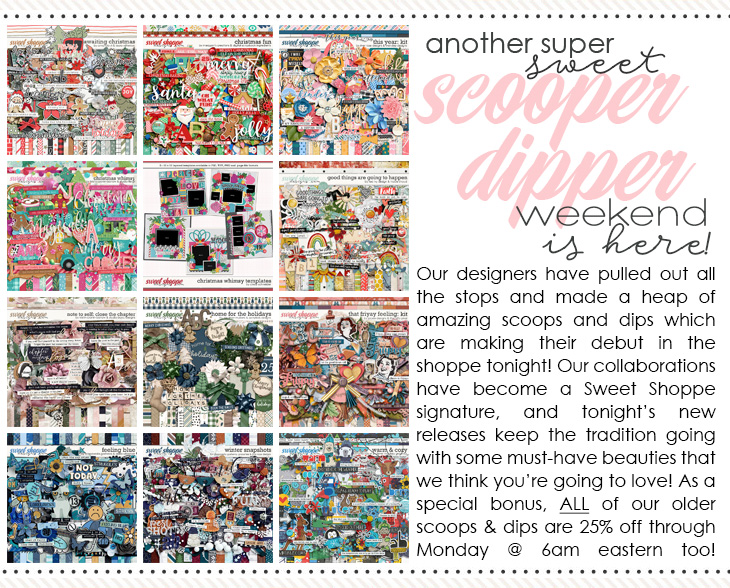 PLEASE NOTE: The discount on our older scoops & dips will NOT show up until you view your shopping cart.
The Babes have made some seriously scrumptious pages with all of our newest releases, so I wanted to share a bit of eye candy from the team to get you in the scrapping mood this weekend..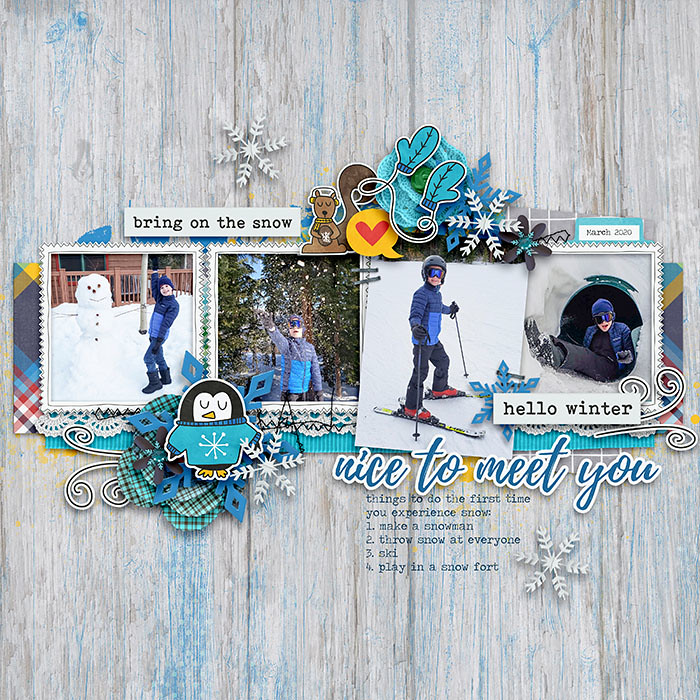 layout by SugarBabe KimE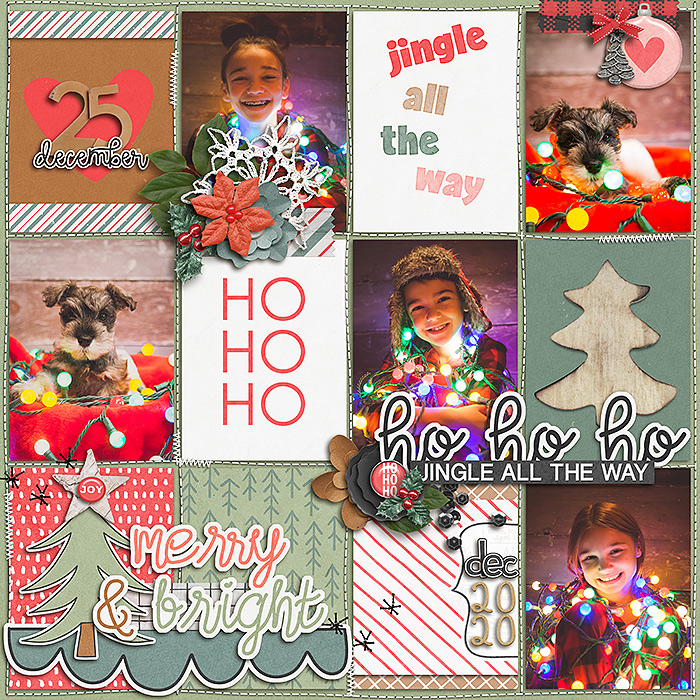 layout by SugarBabe Krista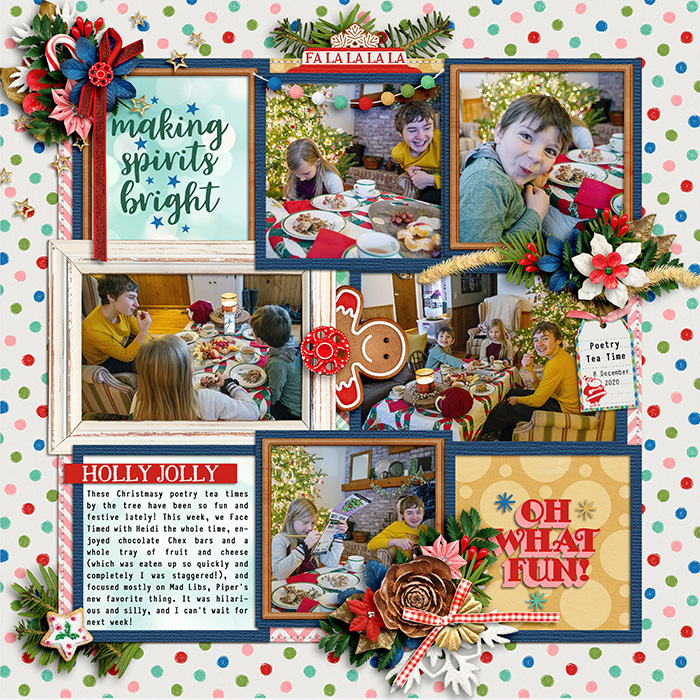 layout by SugarBabe Ally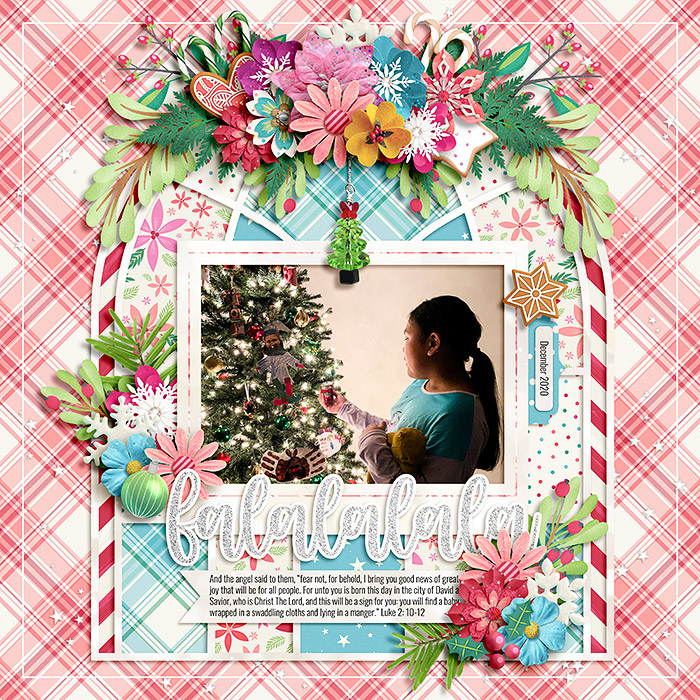 layout by SugarBabe Cherry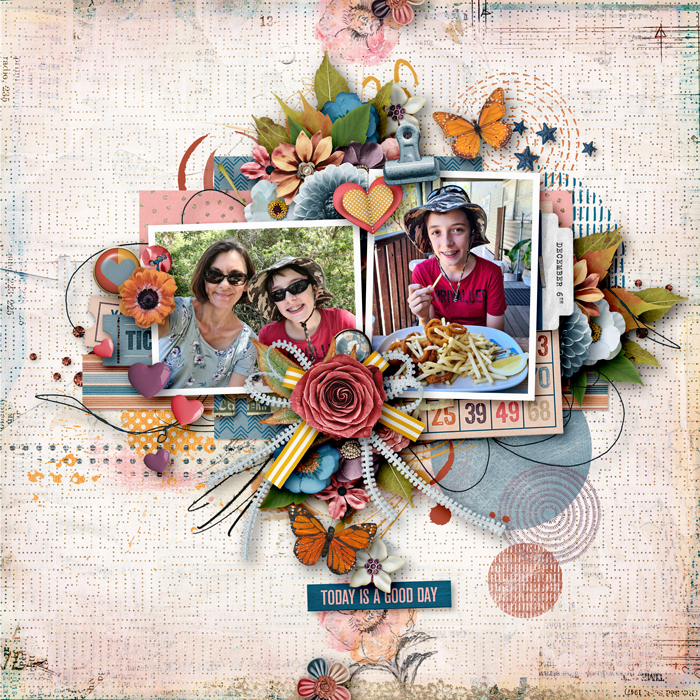 layout by SugarBabe KimB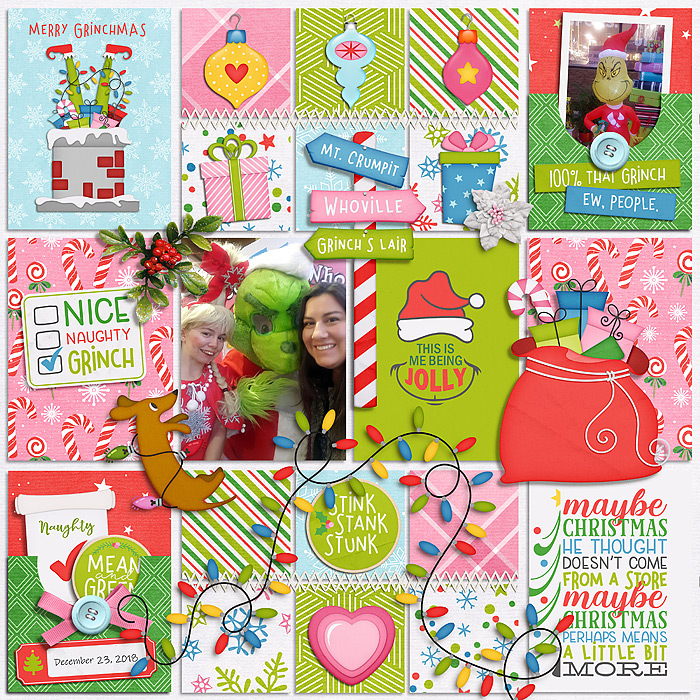 layout by SugarBabe Mary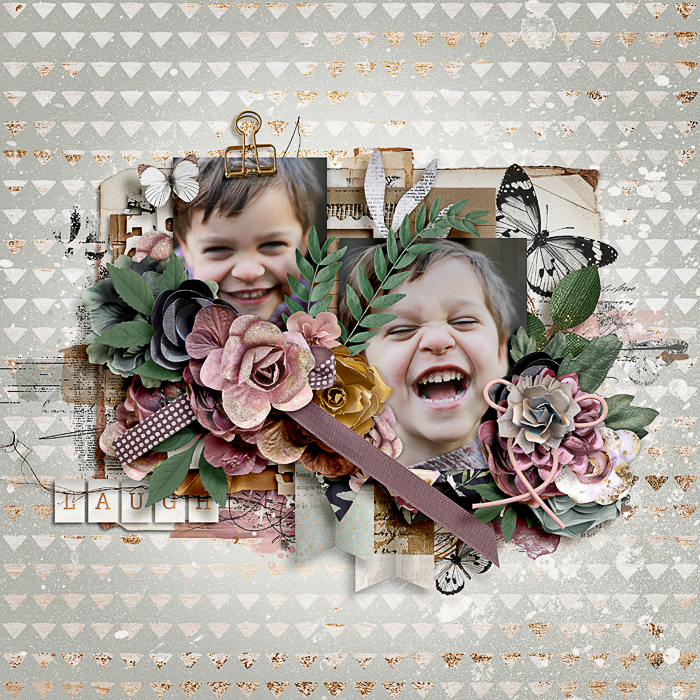 layout by SugarBabe Sheri
Finally, before I head off for the weekend, I want to remind you that if you're looking for the perfect gift for a scrapping friend or family member, a gift certificate to the sweetest spot in town is a scrumptious way to share the spirit of the season. Available in any amount and delivered via email, we think giving the gift of sweet stuff is an easy way to say Merry Christmas…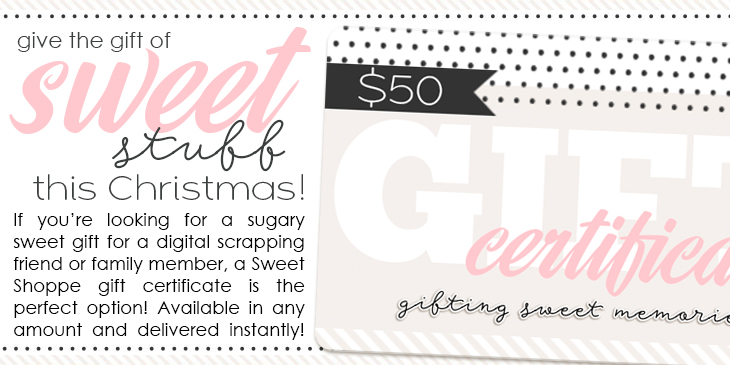 With that, I'll be here on Tuesday with a fabulous and fun Oldies But Goodies sale that will be extra sweet thanks to our 25 Days of December Delights, so don't miss it!
Until then sweet friends, keep making memories and scrap MORE!