Sweet Shoppe Saturday 6/12
Hey, hey Sweet Shoppers! The weekend is here, so I hope you guys are ready to take a peek at the scrumptious new goodies our designers have created for your sweet summer memories! There are some fantastic new treats hitting the shoppe tonight, so whether you're looking for the perfect kit, fabulous pocket cards, or amazing templates, you're sure to find something you adore in…
As always, all of our newest treats are 25% off until Monday at 6am EST, so I hope you'll stop by this weekend to pick up a fave or two! Wendy's latest addition to her gnomie series, Gnome of the Brave is absolutely adorable, Studio Flergs has THE perfect soft and summery kit in Sandy Beach, and Jo's newest release, Here's the Scoop will make you crave those sweet summer treats! Cindy also has an incredible new "Say Yes To the Dress" inspired template that is ahhh-mazing and we also have new CU treats from Blagovesta and Em of the Nifty Pixel, and those are just a couple of highlights of what's hitting the shoppe tonight, so I hope you'll stop by and take a closer look at everything NEW!
Like always, our talented Babes have created a heap of gorgeous layouts with our newest releases, so before I send you off for the weekend, I thought I would share a little eye candy from the team to get you in the memory making mood! Take a peek…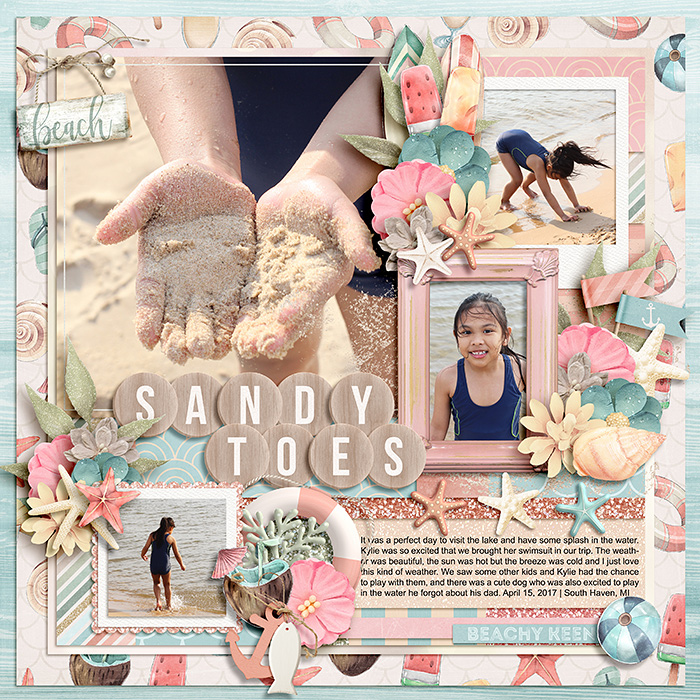 layout by SugarBabe Cherry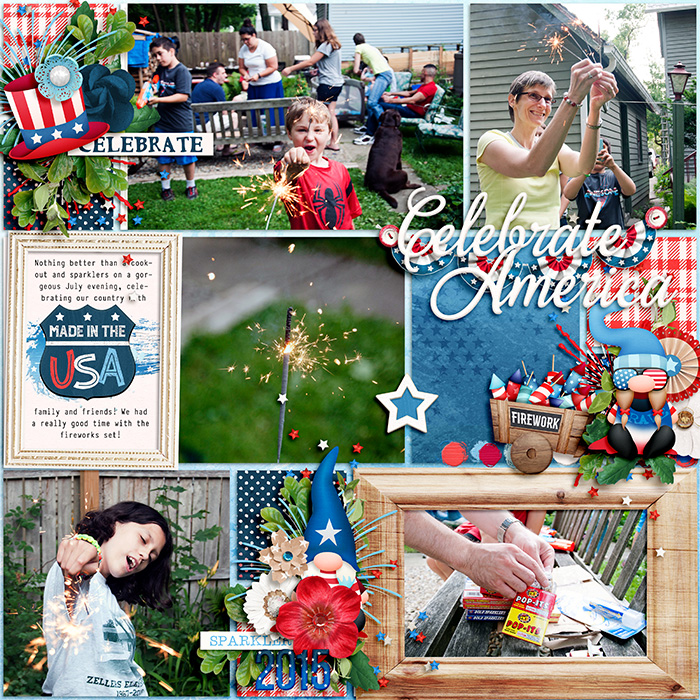 layout by SugarBabe Ally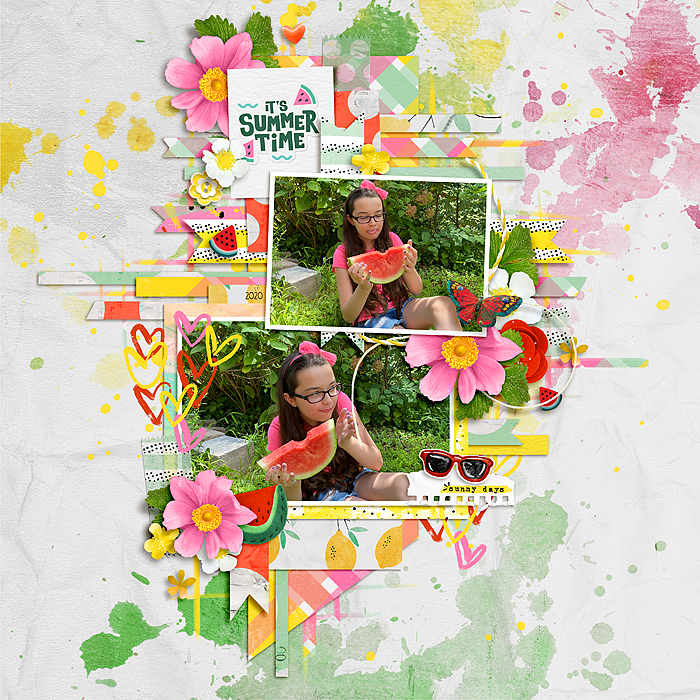 layout by SugarBabe Cassie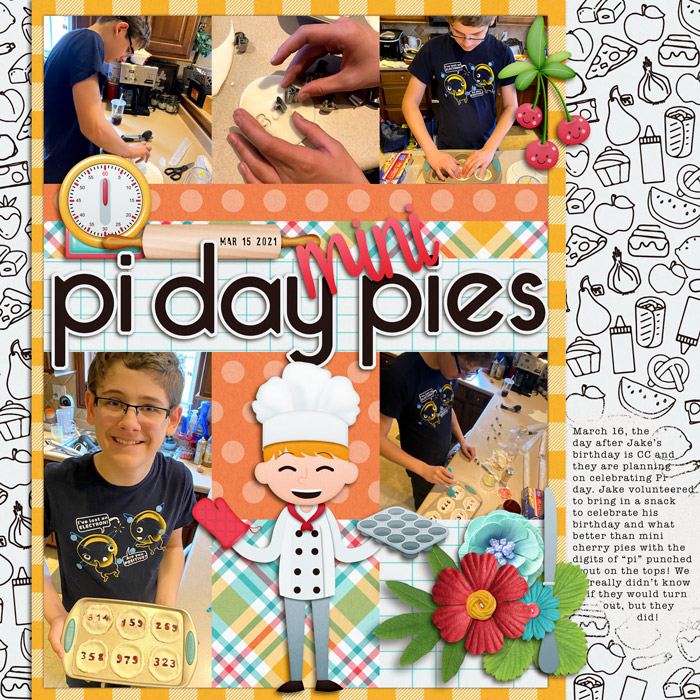 layout by SugarBabe Rebecca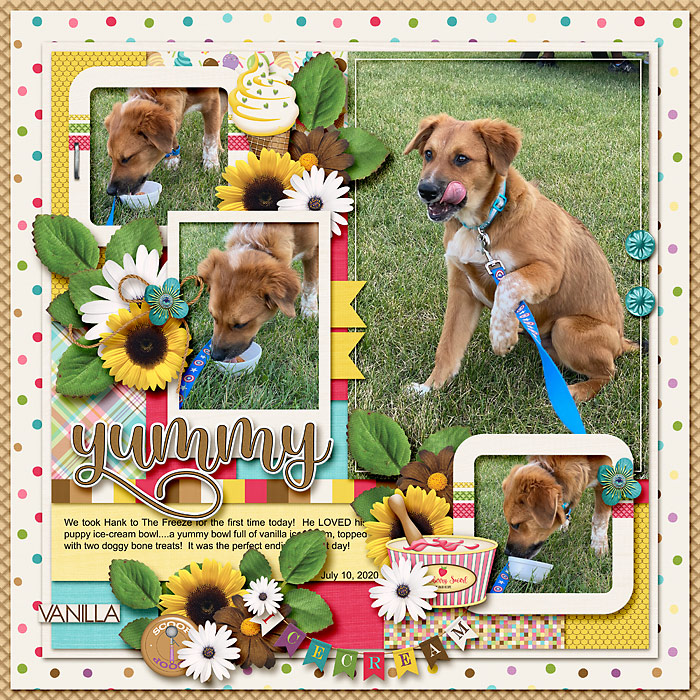 layout by SugarBabe KimW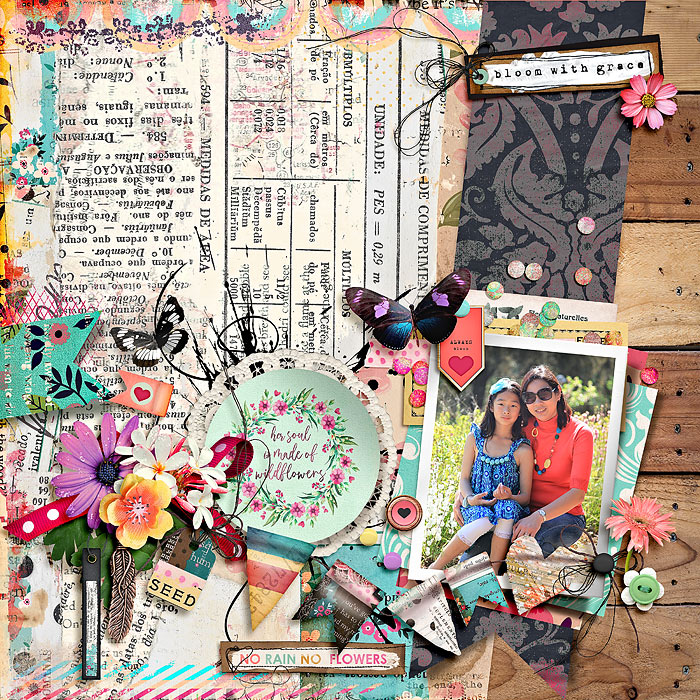 layout by SugarBabe Eve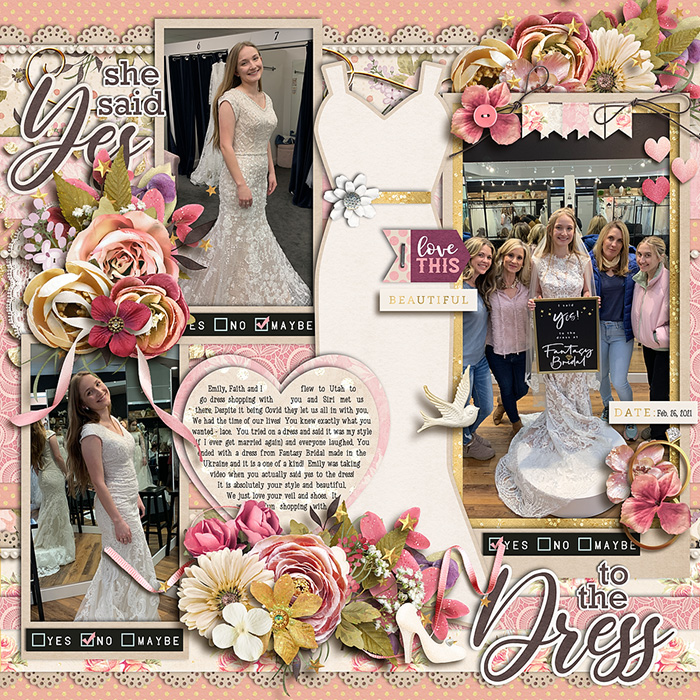 layout by SugarBabe Kjersti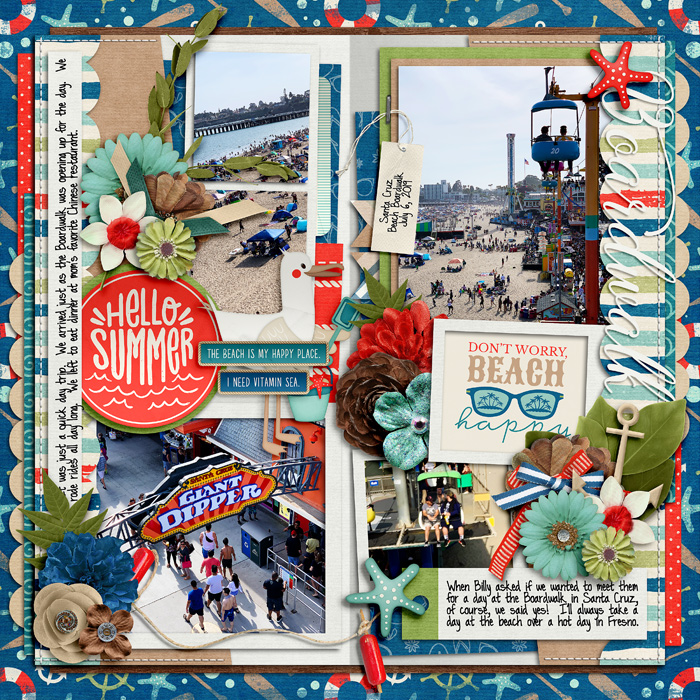 layout by SugarBabe Carrie
With that, I'm keeping things short and sweet this weekend, but I'll be here in your inbox on Tuesday with a fabulous and fun Featured Designer 15 sale from the one and only Cindy Schneider! If you're a template user, I can promise you won't want to miss next week's sweet steals! I'm also excited to let you in on our big plans for summer, so stay tuned right here for all of the details on what's coming soon to the sweetest spot in town!
Until next time sweet friends, keep making memories and scrap MORE!