Our Scrap It! Summer Sale Weekend is HERE
Happy Friday Sweet Shoppers! As you know, we only have a handful of storewide sales here at the sweetest spot in town each year, but our summer sale is upon us and we can't wait to celebrate the sweet savings with all of you! Today we kicked off our Scrap It! Summer challenge event in the forums, and tonight we're kicking this special event off in the shoppe too with our Scrap It! Summer sale! Check out the details…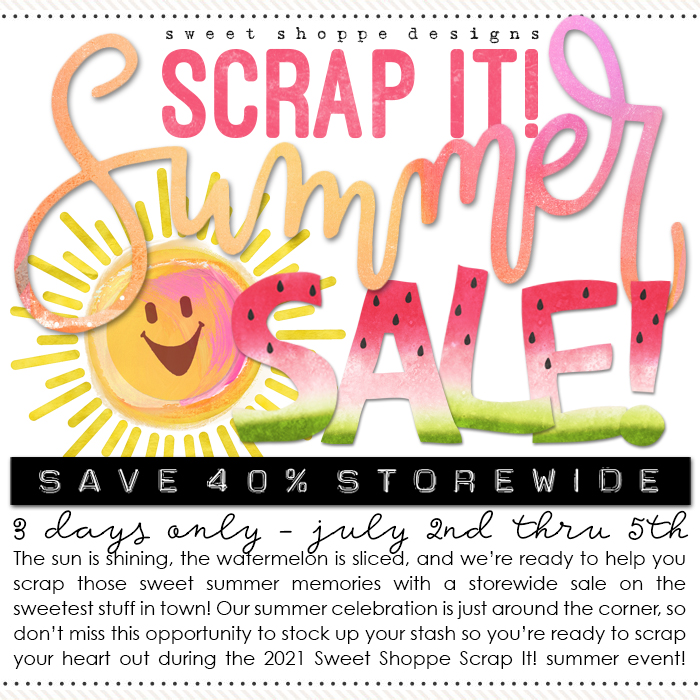 This little promo is sugary sweet and pretty straightforward, so head to the shoppe NOW to save BIG because this sale applies to every delectable treat here at the sweetest spot in town including all of our newest releases and commercial use too…
This week's new goodies are fantastic, fun and absolutely perfect for your summer memory making and so much more, but our newest releases are just the beginning of the sweetness hitting the shoppe tonight because we have not one, but two special FREE with Purchase offers for you!
Up first, a brand new designer went into the spotlight today as our newest Featured Designer, and it's none other than the whimsical and sweet Allie Lllacer of Lliella Designs! If you know anything about Allie, you know that she's a one of a kind illustrator who brings a ton of whimsy and fun to the shoppe with her truly adorable kits, and her Featured Designer freebie is no exception! Her contribution to our Day to Remember series is absolutely PERFECT for summer fun, so check out A Pool Day, which is yours FREE when you spend $10 in the shoppe over the next two weeks…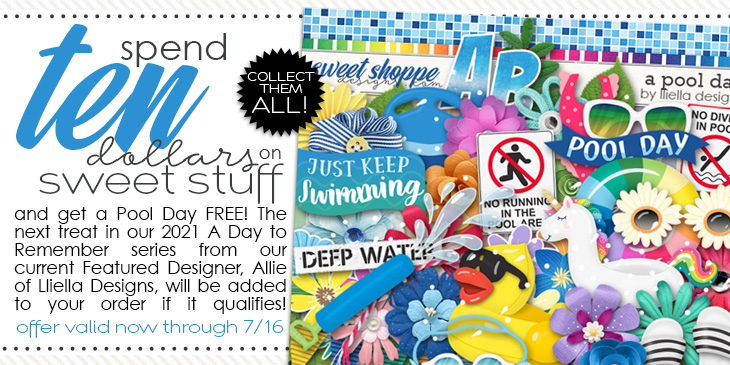 While Allie's fun and fabulous kit is a sweet offer on its own, I'm also super excited to share that instead of summer sixlets this year, we've decided to create 3 incredible team mega-collections as part of our Scrap It! Summer here at the sweetest spot in town! It's so easy to forget about the hobby we love during the summer months, but we want to encourage you to keep those pages coming with some fantastic events that you won't want to miss including these gorgeous collections which pay tribute a variety of scrapping styles that we think you'll love!
Up first is Layer It Up!, a truly scrumptious and bright kit that celebrates scrapping with heaps of layers, tons of flowers and lots of little details! We think you're going to love collecting this fantastic trio this summer, and best of all they're FREE when you spend $20 in the shoppe! Check out the first of these summer beauties…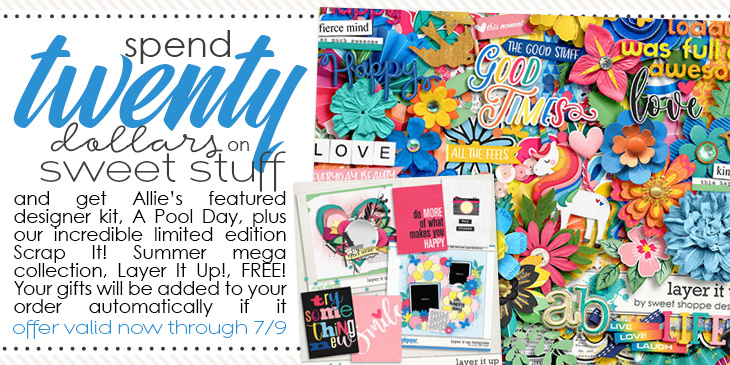 As you can see, not only are these kits jam packed with papers and elements that we know you're going to love, they also include a selection of pocket cards and a duo of 12×12 templates too! This special offer expires next Friday night at midnight, so be sure to grab this beauty while it's available, and keep your eyes open later in July and August so you don't miss the other delightful treats that are part of this special collection!
The Babes, and even some of our designers, have created some gorgeous layouts to showcase this week's new treats, Allie's Featured Designer freebie, and our yummy collab, Layer It Up!, so here's a heap of eye candy before I head off to get you in the weekend scrapping mood…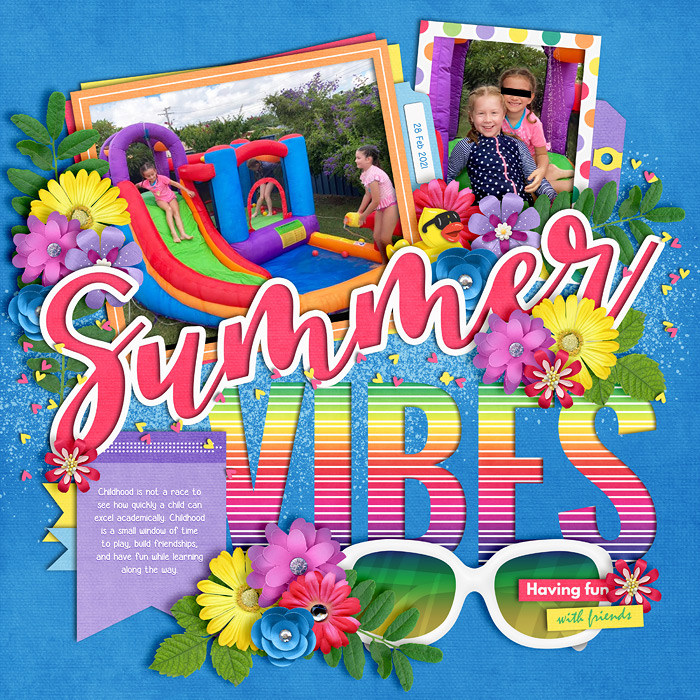 layout by SugarBabe Jacinda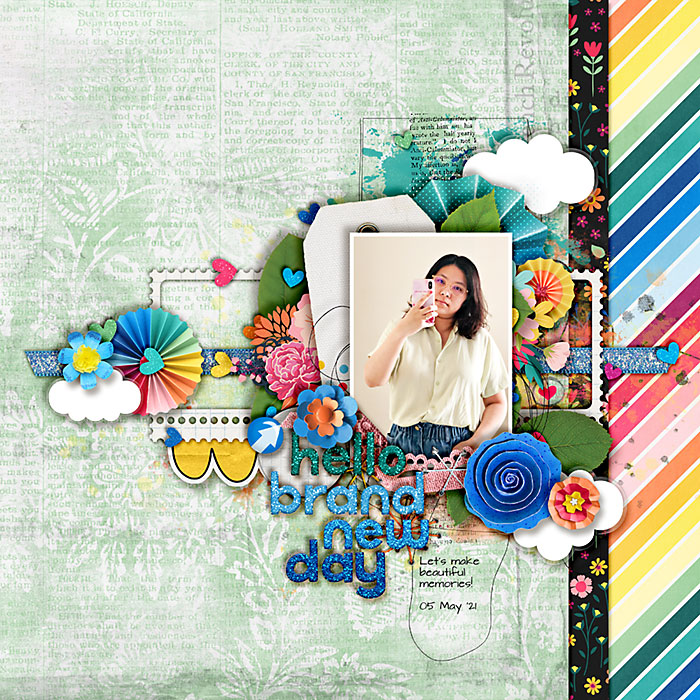 layout by SugarBabe Sherly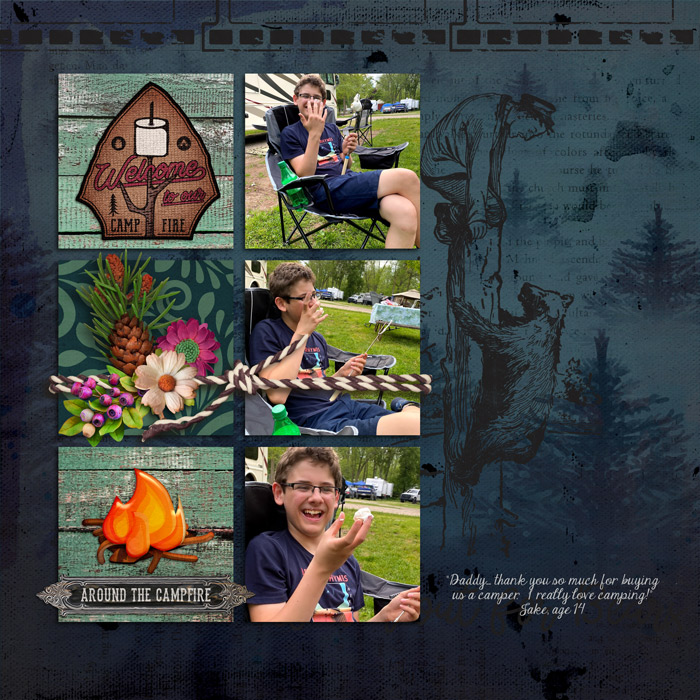 layout by SugarBabe Rebecca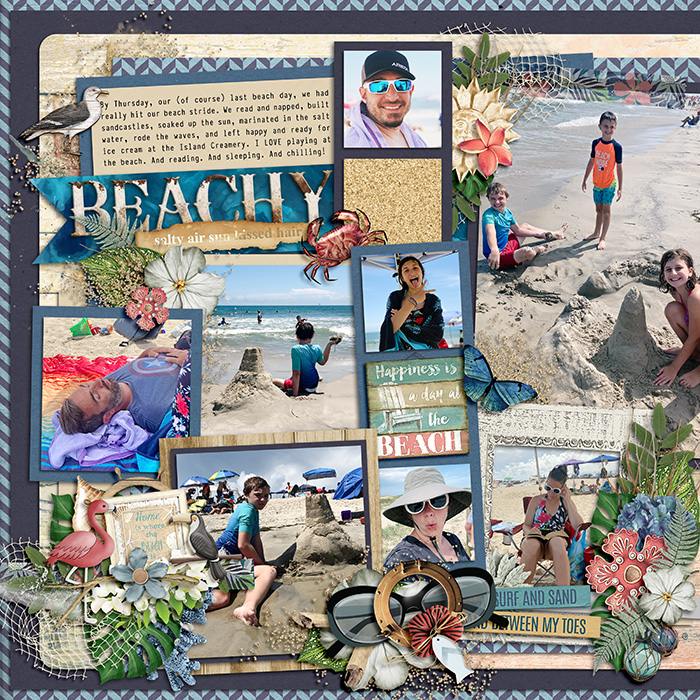 layout by SugarBabe Ally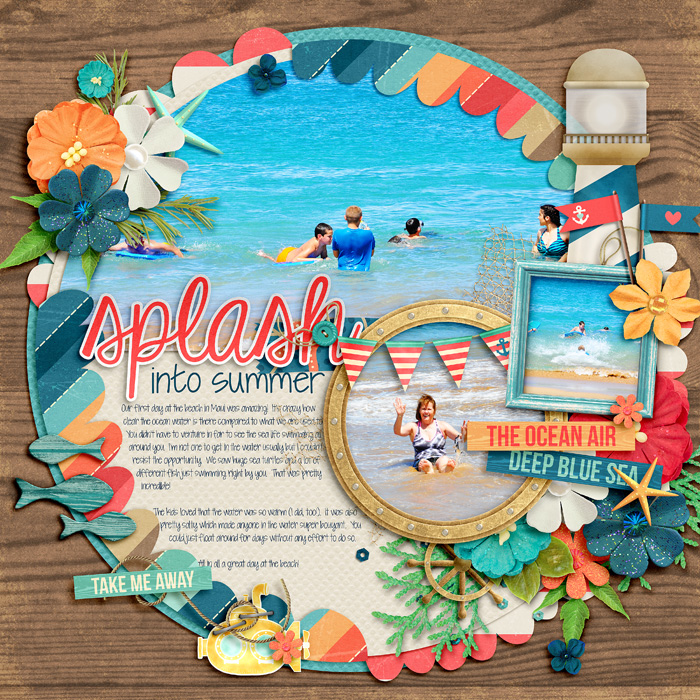 layout by SugarBabe Carrie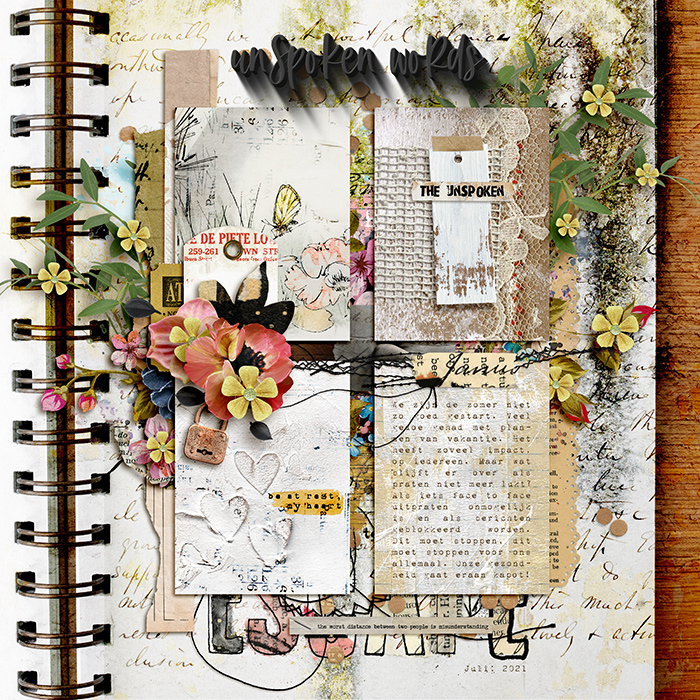 layout by SugarBabe Sarah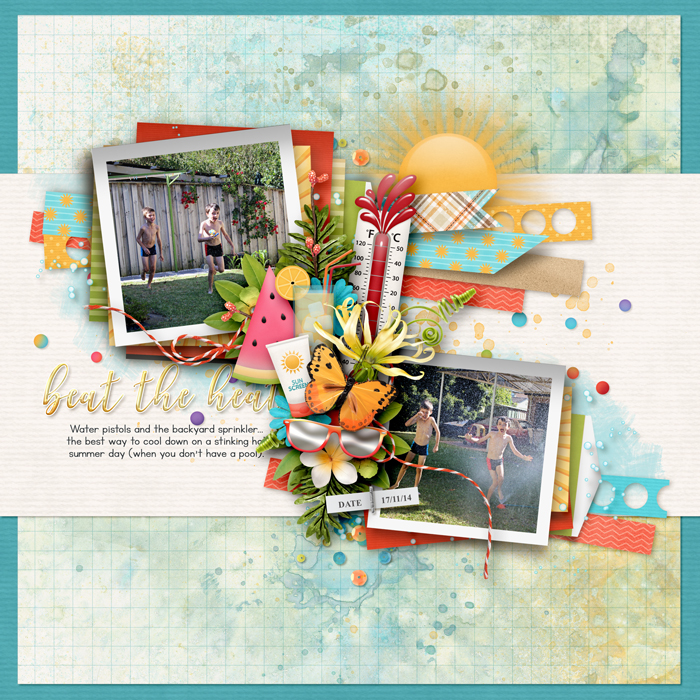 layout by SugarBabe KimB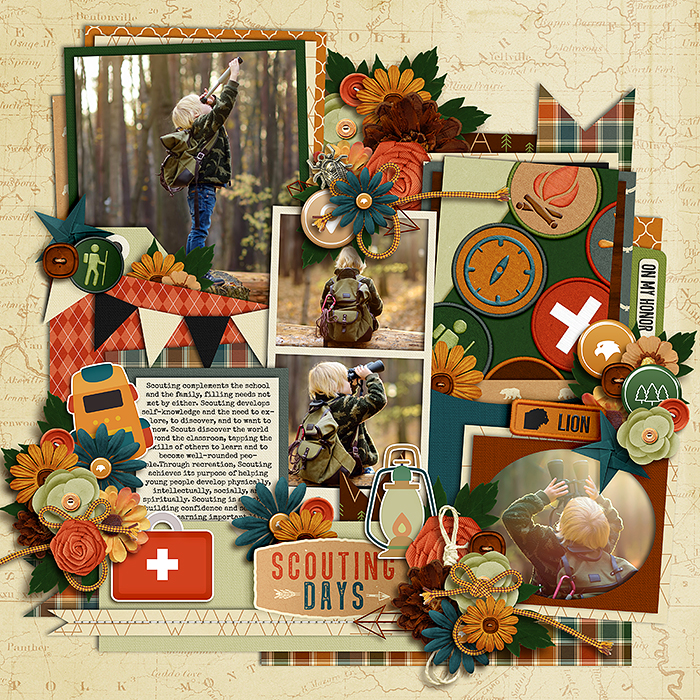 layout by SugarBabe Biancka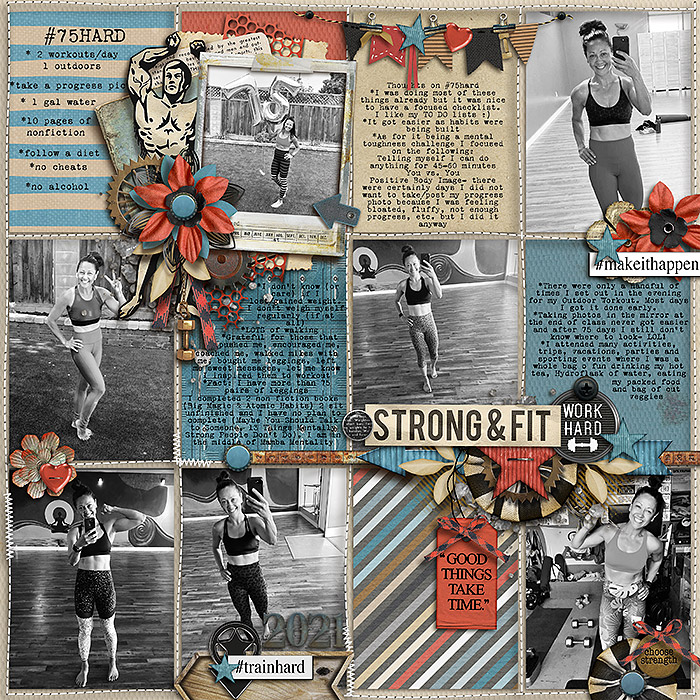 layout by SugarBabe Krista
Finally, before I go, I want to make sure that you don't miss the incredible challenge event that just kicked off in our forums earlier this afternoon! With $250 in prizes on the line this month, and an easy going and inspiring set of challenges to take part in each week, this is a weekend getaway you won't want to miss…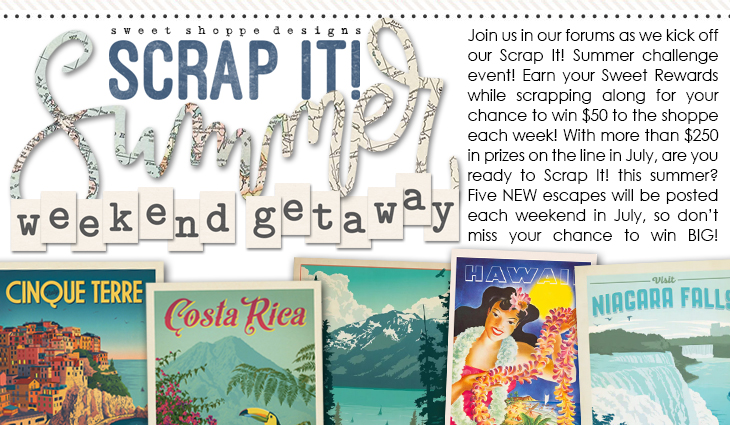 With that, I'll be here in your inbox on Tuesday to show off some sweet midweek steals that I know you're going to love in our Oldies but Goodies sale!
Until then, keep making memories and scrap MORE!