Featured Designer – Blagovesta Gosheva
Hello and Happy Friday!  So, tell the truth, who has already started decorating for the holiday season?  I'm still trying to hold out until after Thanksgiving here in the states, we'll see if I make it!    Enough small talk, let's get to our newest featured designer, Blagovesta Gosheva.  As you know, our fabulous designers are celebrating some of our most memorable days in our new A Day To Remember series of goodies!  A Busy Day is Blagovesta's contribution to the series and she hit the nail on the head with this one.    I think we can all relate to those busy days, especially with the holidays upon us.  It's perfect for all of us.  You're going to want this to scrap some of those All About Me pages!  Let's take a look.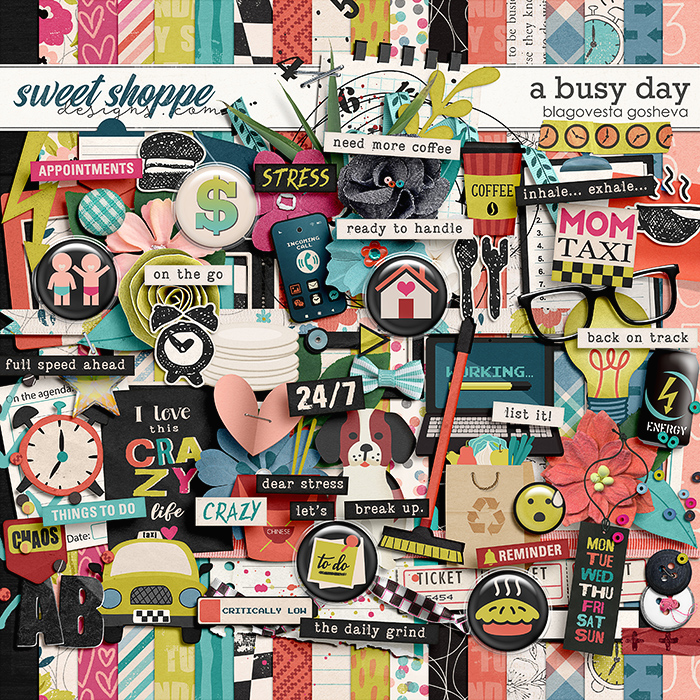 Don't  you just love it! My favorite part is it works for you if you have kids at home, empty nester or no kids!  It can be used for so many different things.   Now, you know another one of my favorite things is the interview portion of our featured designer post!  We ask the designers a series of questions and it's so much fun sharing all of those with you!  Let's get to it.
Walk us through a typical "day in the life" of you!
My days are very different during the week than on the weekend but always so busy. Sometimes I really need an extra hour or two.
Every weekday I get up around 6.30, make a quick breakfast for my daughter, drink my first coffee and get ready for work. I drive my daughter to school and go to work. My job is full time from 8 to 5. Every day for many years. I live in a small town and I often use my lunch break if I need to run errands in town. After work I go home and all the housework is waiting for me there 😀 I make dinner and spend time with my daughter. Every day I try to find at least 1 hour for a walk. This is one of my favorite moments of the day – my walks with my audio books. I am addicted to them. Dinner follows and then comes design time. I work a few hours every night before bed, sometimes until very late when I'm inspired…and my days look the same every day of the week. Weekends are spent differently. I use this time to rest and for my family. We sleep late, go on short trips, visit our parents, meet with friends.
How has the industry changed since you first became a digital scrapbooker or designer? How has your style changed? Can you share one of your first previews
so we can see how far you've come?
The industry changed a lot since I started digital scrapbooking. The kits were somehow darker and more distressed, the colors were muted. The number of elements was much smaller. I notice that with each passing year, designers are getting better in every way. My style changed a lot too. Now I can't even imagine creating a kit using the colors I used 10 years ago. And so distressed and moody. Here are some of my first kits, more than 10 years ago.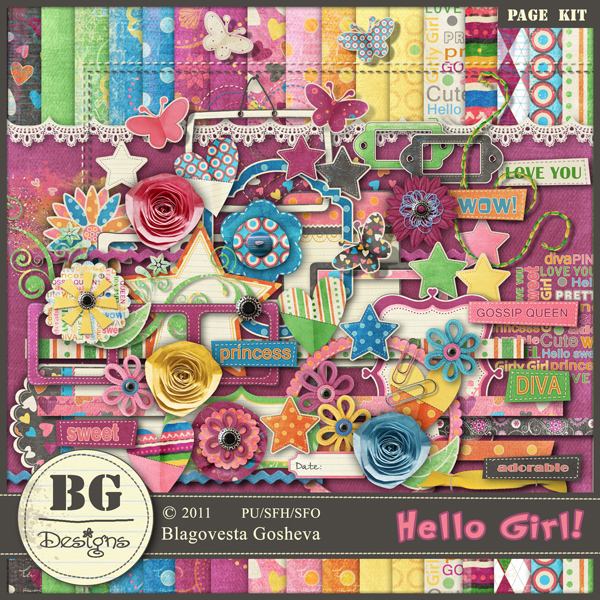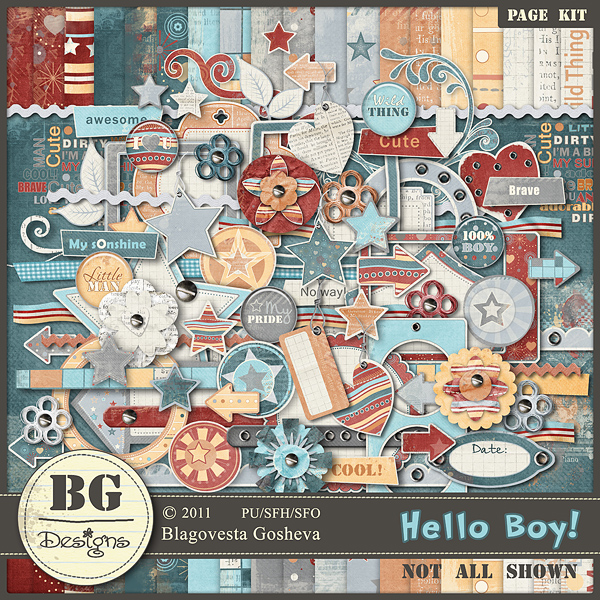 Is designing your only job, or do you work outside of designing?
Designing digital scrapbooking kits is not my only job. I'm a full time graphic designer in an university publishing house for many years now. I design book covers, posters, images for web, calendars, branding strategies, brochures, I have designed a few newspapers and magazines too and so much more. I love my job but the digital scrapbooking design is what makes me really really happy.
Share a kit or bundle plus the mood board or story that inspired it.
I designed this kit in the beginning of the Covid-19 pandemic when we were on our first lockdown. We stayed home and it was so strange. My daughter was so bored and decided she wanted to learn how to solve the Rubik's cube. She practiced for a few days, solved it and got really fast. Then we purchased other puzzles that I didn't even know existed – pyraminx, megaminx, scube, 2x2x2, 4x4x4, ivy cube… Watching her solving them all inspired me to create this kit. What is special about this kit is that except for the flowers and some filler elements everything included in it was her idea. She made a list for me as to what to draw and showed me the puzzles, the specific word art and everything. It wasn't a very popular collection, but we loved it and I gave her the income and that was the first money she ever earned.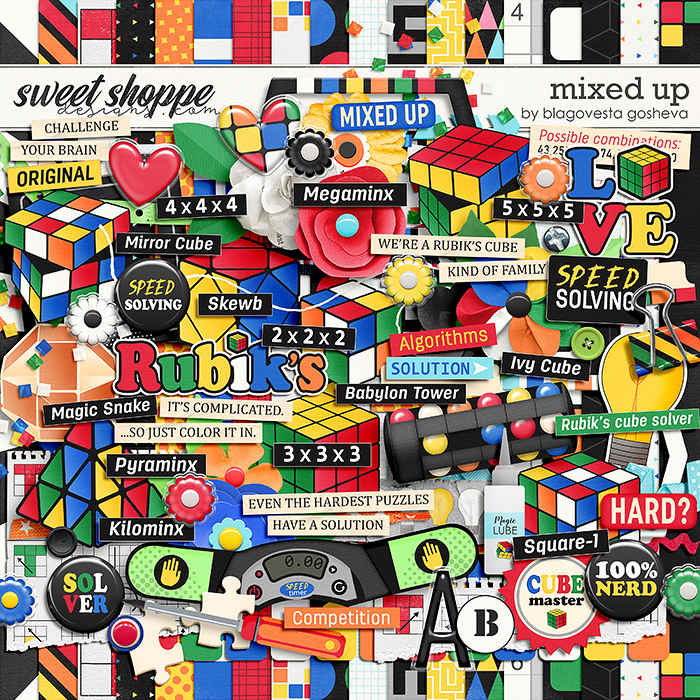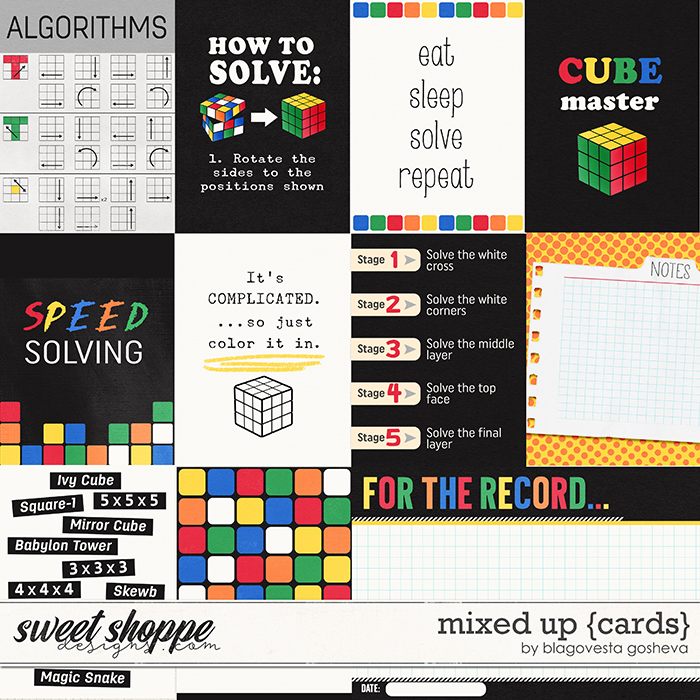 Do you have any pets?
I have an 8-year-old, big, fluffy Persian cat who we all love so much!
How do you get yourself out of a designing slump?
I have a notebook and a folder on my computer where I write down all the ideas that come to me and keep various things that inspire me. When I'm in a designing slump, I just look at them and my head fills back up with ideas that are just waiting for me to turn them into a kit.
Now time for some inspiration from the team using A Busy Day!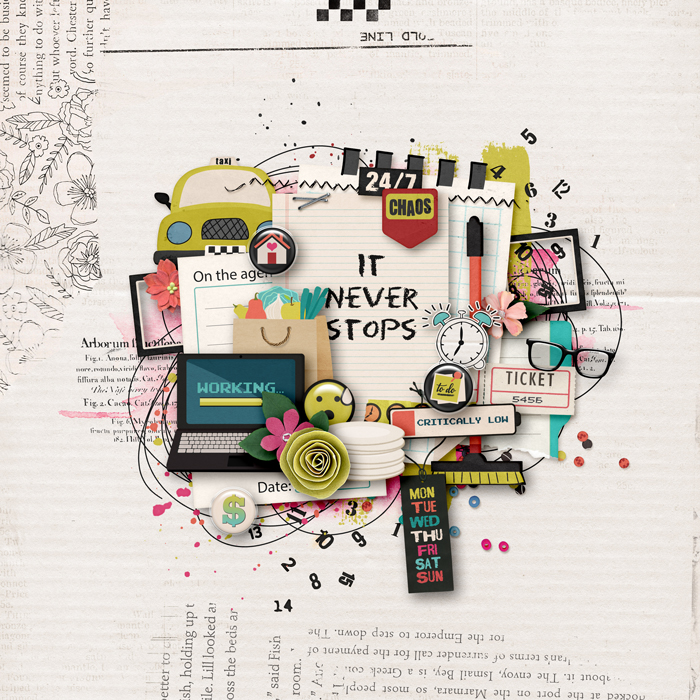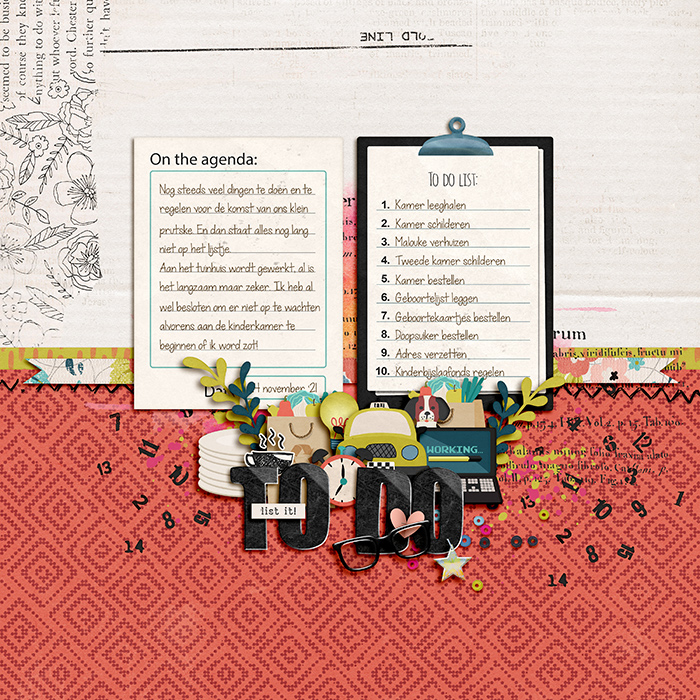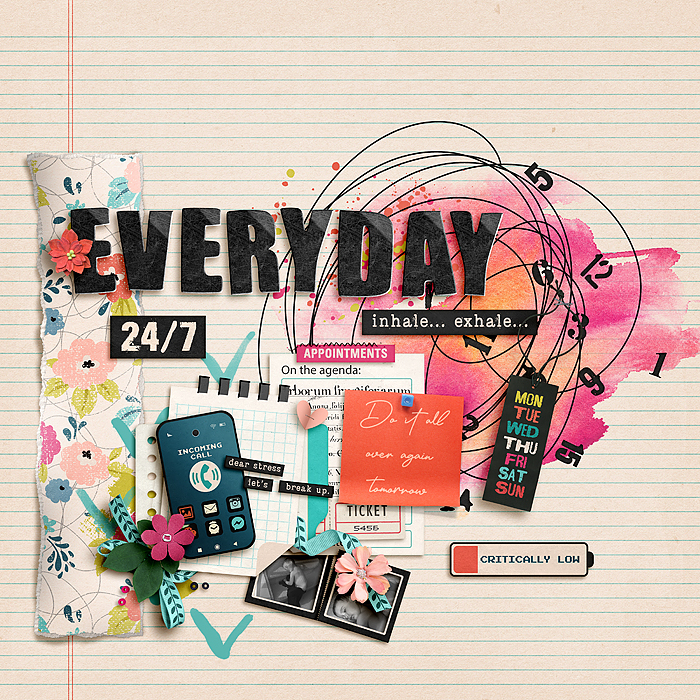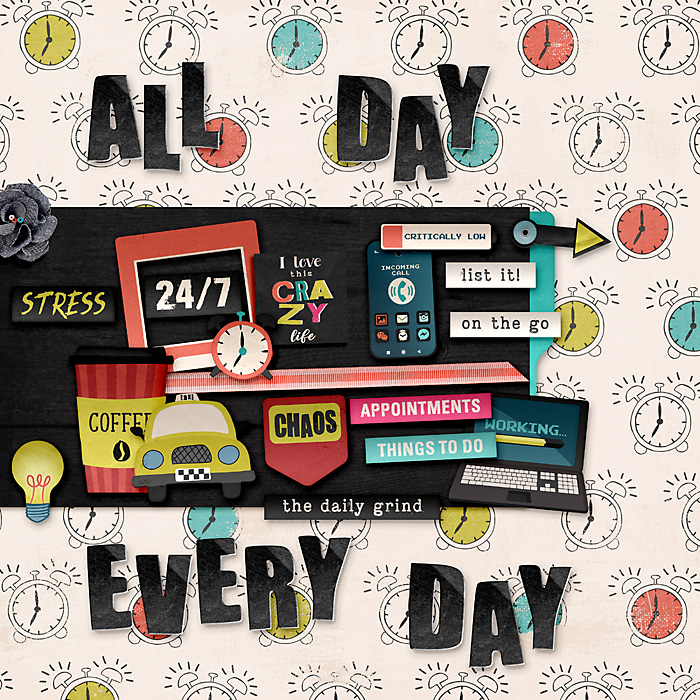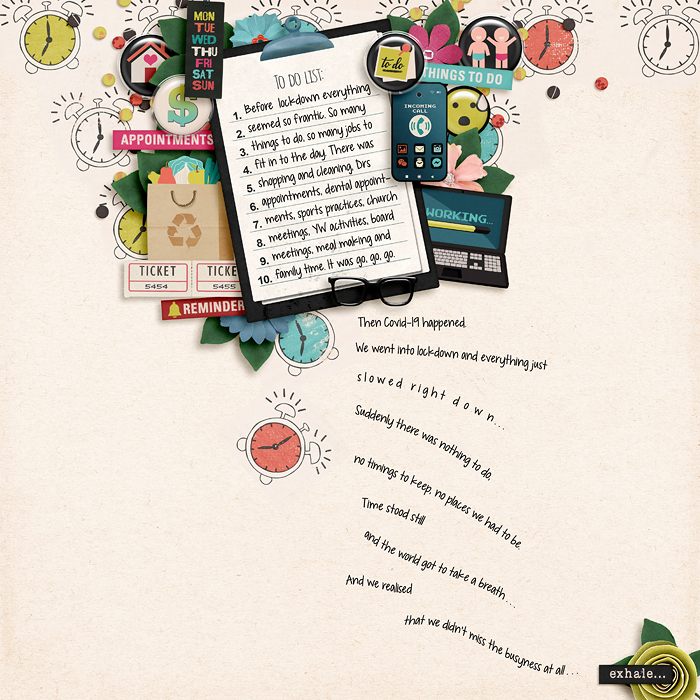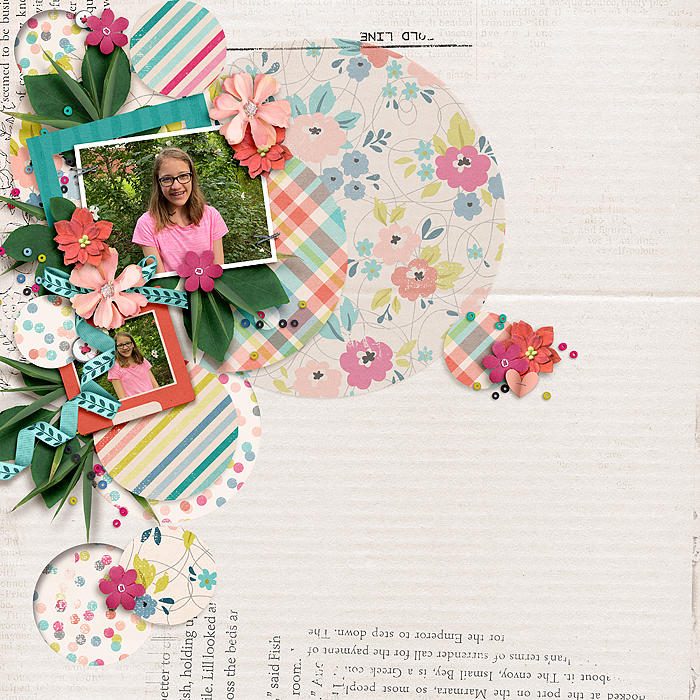 Now it's time to go fill up your shopping cart with $10, and A Busy Day  will be automatically added for FREE! This special offer will only be available through Friday, December 3rd when our new releases go live, so don't delay! And don't forget to come back next Friday for a sneak peek at Blagovesta's Feature Designer 15 sale.  It will start Tuesday, November 30th.   Have a great weekend!