"It's not where you take things from," said French filmmaker Jean-Luc Godard, "it's where you take them to." Très bien, Monsieur le Directeur – and thank you for the scrapbooking wisdom! After all, he could have been talking about scraplifting.
In case you're unfamiliar with the term, scraplifting is the scrapbooker's way of "stealing like an artist," using it as a visual template to copy, in whole or in part, as you create your own layout. In other words, you are "lifting" their page design.
Last month, we talked about the difference between scraplifting and plagiarism. Another way to look at it is what Austin Kleon, author of Steal Like An Artist, calls Good Theft vs Bad Theft. While Bad Theft degrades, skims, plagiarizes, imitates, and rips off another artist, Good Theft honors, studies, credits, transforms, and remixes their work. It's one of the ways we can learn and grow as scrapbookers, and that's what our monthly Scraplift Sunday challenge is all about!
Your Challenge
For these final two months of 2021, we've been scraplifting selected layouts from our six newest SugarBabes. This month, three of our veteran Babes chose layouts from Esther (mywisecrafts), Dalis (dalis), and Krista (norton94). We challenge you to select one of these three layouts and "lift" it to create a new layout of your own. Then post it in our Passport to Sweet Stuff Challenges Gallery, and you've earned credit for square #18 on the December Passport to Gifts. Let's take a look:
Option #1: mywisecrafts
Tammy (CraftyTam) selected this layout by Esther with a horizontal design and ample whitespace:
Here is the layout Tammy created that was inspired by Esther's: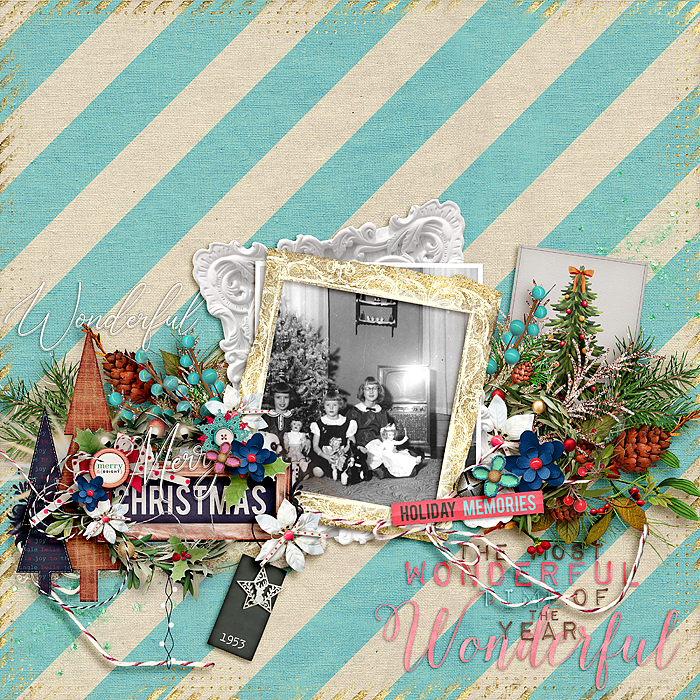 Option #2: Dalis
Cassie (KingsQueen82) chose this urban, gritty layout by Dalis: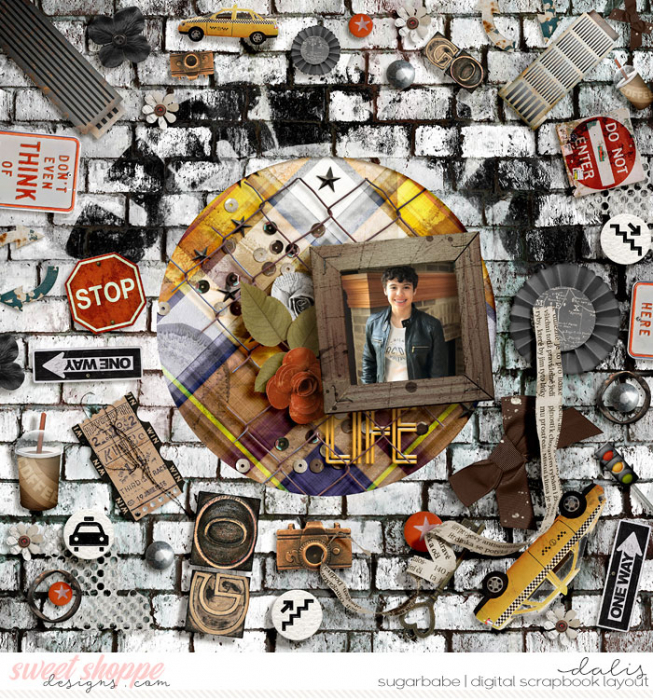 This is Cassie's take on Dalis's layout: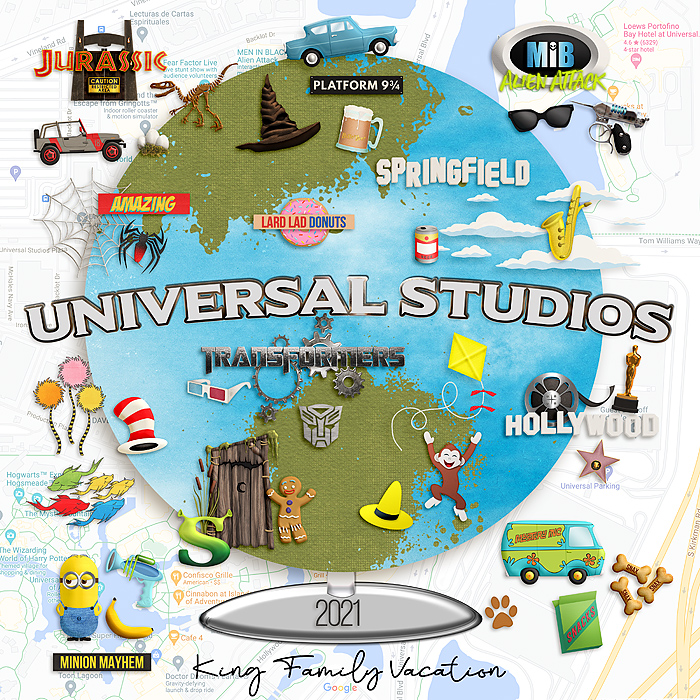 Option #3: norton94
And finally, Eve (eve11ne) selected this black-and-white layout by Krista that is photoless, journaling-heavy, and symmetrical across the horizontal axis: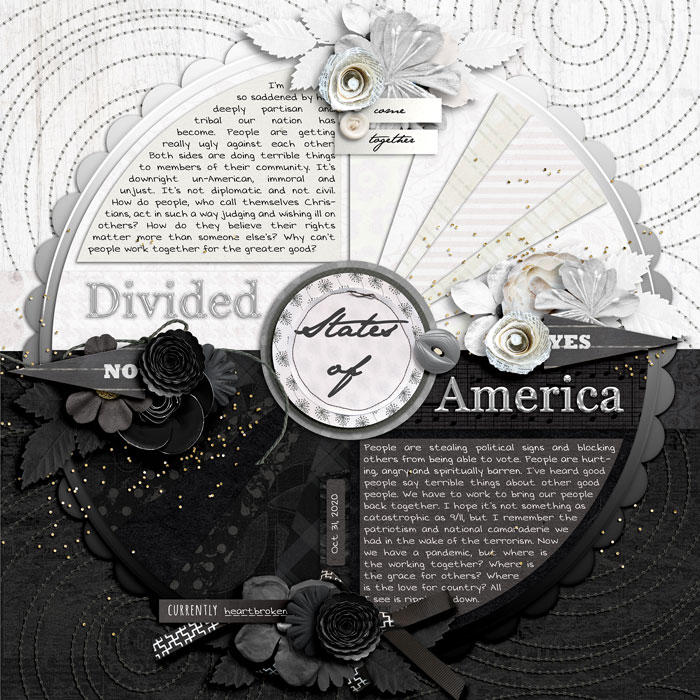 Here is Eve's scraplift: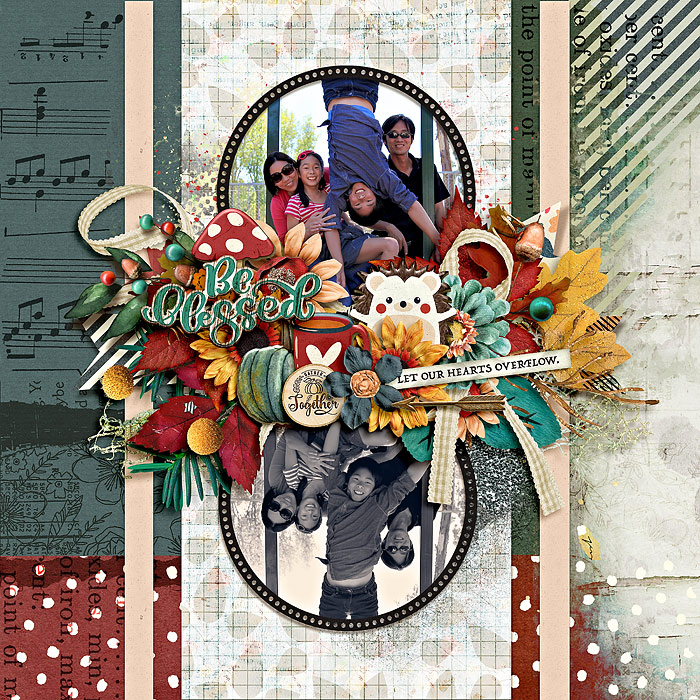 Eve's layout isn't a direct lift of Krista's, but it's clearly based on elements of the original. Eve's layout is symmetrical across the horizontal axis, with her reflected photo in black-and-white, and it prominently features circles, just like Krista's layout. Eve said she was also inspired by this layout in Krista's gallery as she created her scraplift, and I can definitely see some of that mixed in as well.
Since we started with the words of a film director, I think it's only fitting that we end with the same. "We want you to take from us," said Francis Ford Coppola. "We want you, at first, to steal from us, because you can't steal. You will take what we give you and you will put it in your own voice and that's how you will find your voice … And then one day someone will steal from you." So let's get started! Pick out one of this month's three layouts and as you lift it, create a new page in your own voice. I look forward to seeing the results!