Mellow greetings on this Sunday night, my sweet scrapbooking friends – how did your weekend treat you?
I was fortunate enough to spend the last four days at what we call Chick Trek. Once a year for the last 13 years, a dozen of us gather together at a scrapbooking retreat in North Texas. No men, no children, no work … no distractions or obligations. It's our "do what you wanna do" crafting retreat. Some of us scrapbook, some of us sew, some knit or crochet or paint or read … we even have one gal who is using the time away to write her first novel. If you've never run away for a few days to indulge your creativity with like-minded friends, I can't encourage you enough: DO IT.
I'm back home this evening, creatively recharged but physically drained. It'll take me a day or two to recover, but I couldn't let today pass without shining the spotlight on our Gallery and pointing out some of the standout layouts from our amazing community here at the Sweet Shoppe. I usually include a few sentences about why I chose each layout, but I hope you'll understand my batteries are running low tonight. Instead, I'll give you more layouts to enjoy without my commentary, and next time I'll resume sharing my thoughts about each individual layout.
Our gallery is overflowing right now with some of the best photography work I've seen! The Summer Scrap-a-Thon has challenged you to incorporate a reflection in your photo (July 30), photograph the same subject from different perspectives (July 26), and scrap on your full-page photograph (July 8). You have risen to the challenge – or challenges – and the results are simply outstanding!
In addition to that amazing photography, as you look through this batch of layouts you'll find particularly gorgeous examples of floral and element clusters. So without further ado, here are ten standout layouts I'd like to bring to your attention. Enjoy!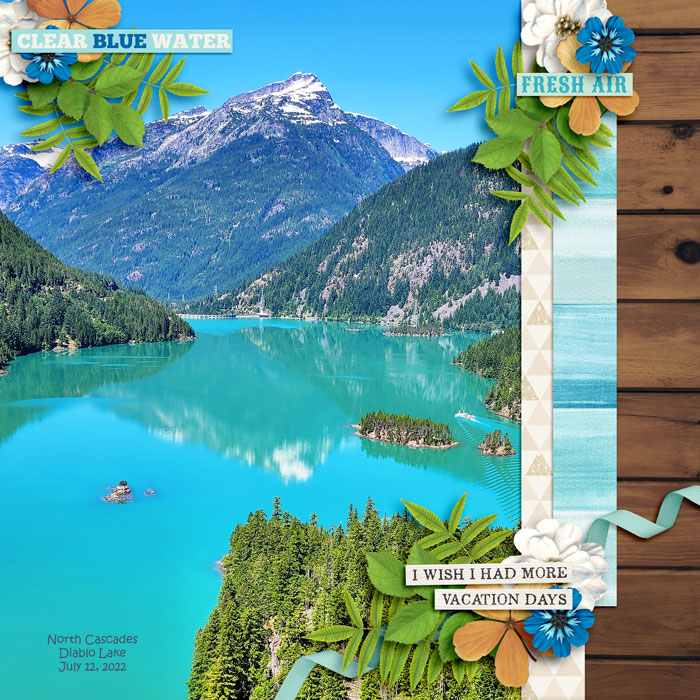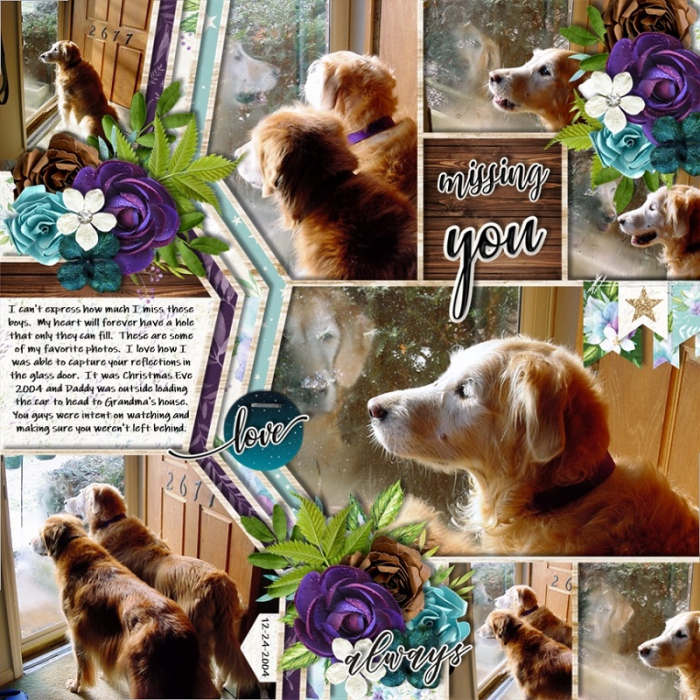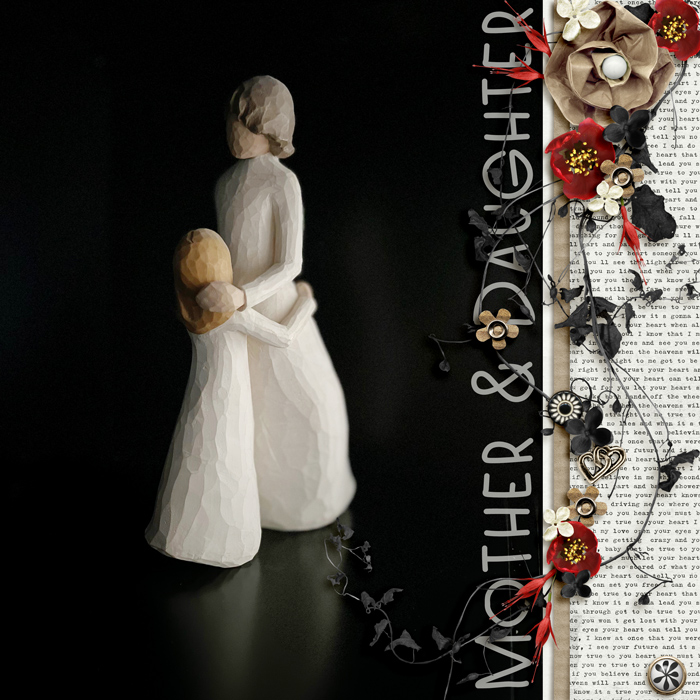 Mother & Daughter by keepscrappin