Sweet Talk with: HeatherB – 8/18
Hey everyone I'm excited to bring you one of our newest blog features, Sweet Talk, which sheds some light on YOU. Our amazing community members. Once a month we will indulge in some "sweet talk" and have some fun getting to know you all a little bit better.
"When someone tells you a piece of their life, they're giving you a gift." – Patrick Rothfuss
We'll start off with an ice breaker and show off some gorgeous pages then we'll end the interview with a lightning round of 15 questions to learn some fun, interesting and cool things about a different member of the sweetest spot in town!
This month I'm excited to introduce: Heather, (HeatherB in the forum)
How you came to find digital scrapbooking?
Heather says: "I started paper scrapbooking in early 2006 to start making a memory book for each of my children, but quickly discovered that scrapbook supplies and toddlers make for a messy combination! Plus the fact that I could never commit to cutting those gorgeous papers. There's no undo button in paper! I switched to digital in December 2006, and haven't looked back."
What's your day job, where you live, pets, kids?
Heather says: "I'm a Quality Assurance (QA) Manager. I work parttime from home, tele-commuting to the office, even before Covid hit. I live in Alberta, Canada with my husband and two boys, 19 and 16. I also have a black lab who is a real sweetie and usually my constant companion."
I loved looking through her gallery and found this striking page:
"This striking page really popped out at me with that white background and all of the foliage. I love the great photo crop too!!"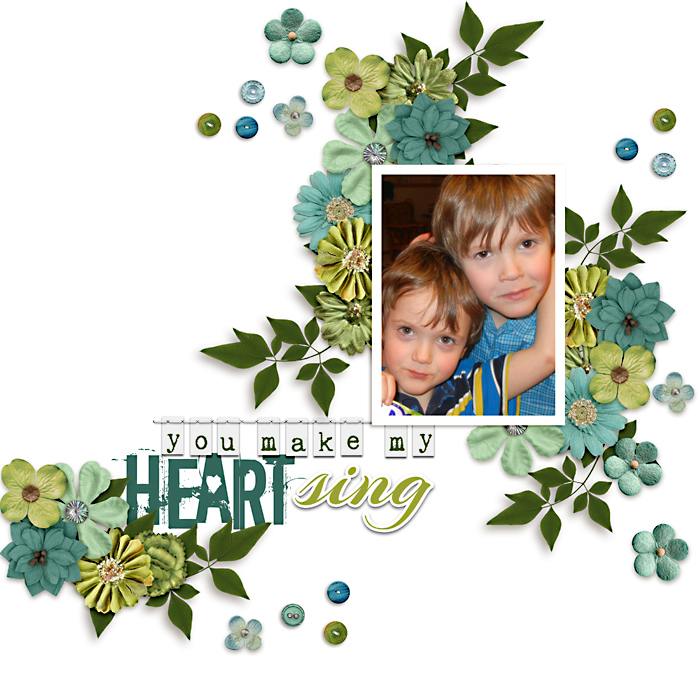 I also asked Heather about her favorite pages from her own gallery here and this is what she shared:
"I picked this layout of my youngest son just about to kick the football. I love that he is doing something he loves to do. I also learned something about him with his written message on his arm during games."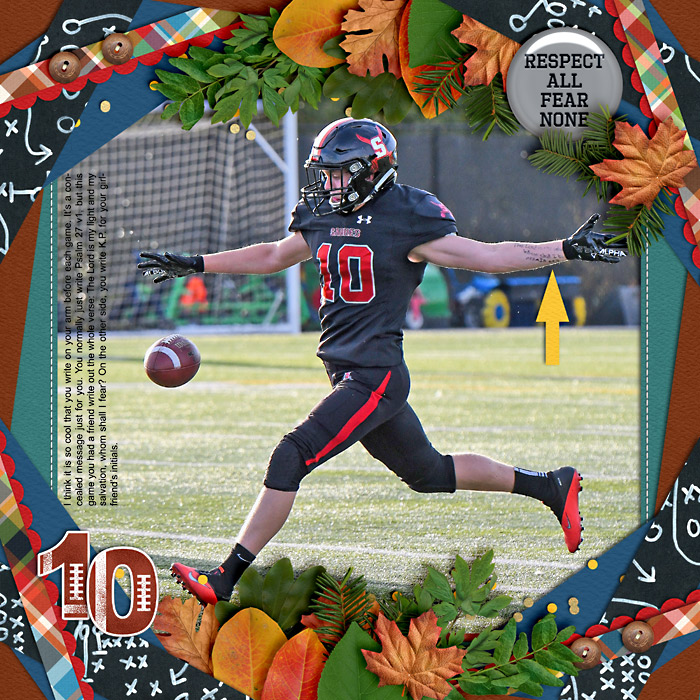 "I picked this layout that has a questionnaire about my oldest son. I love doing questionnaires periodically, it's a great way to capture a snapshot of what life is like for my subject and it is a fun way to play with different fonts."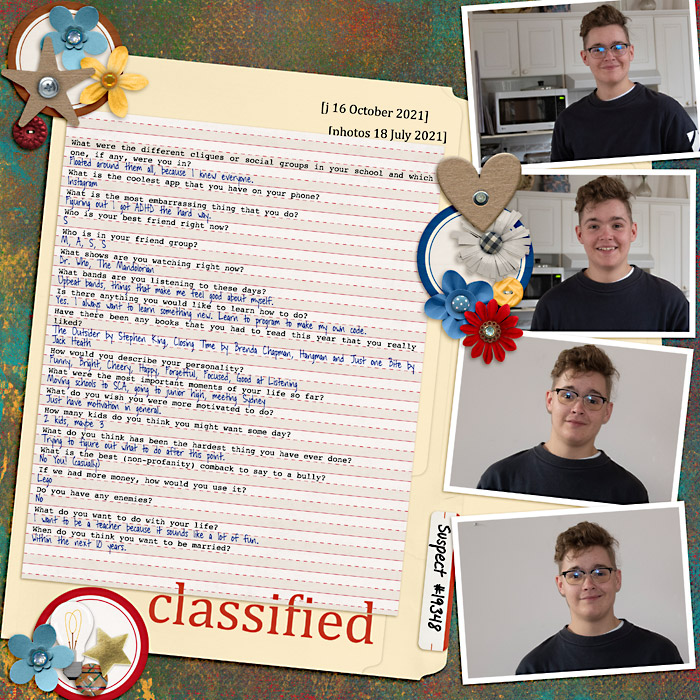 "I picked this layout because the photos really spoke to me. My youngest son and one of my sisters enjoying a moment together and enjoying spending time with each other."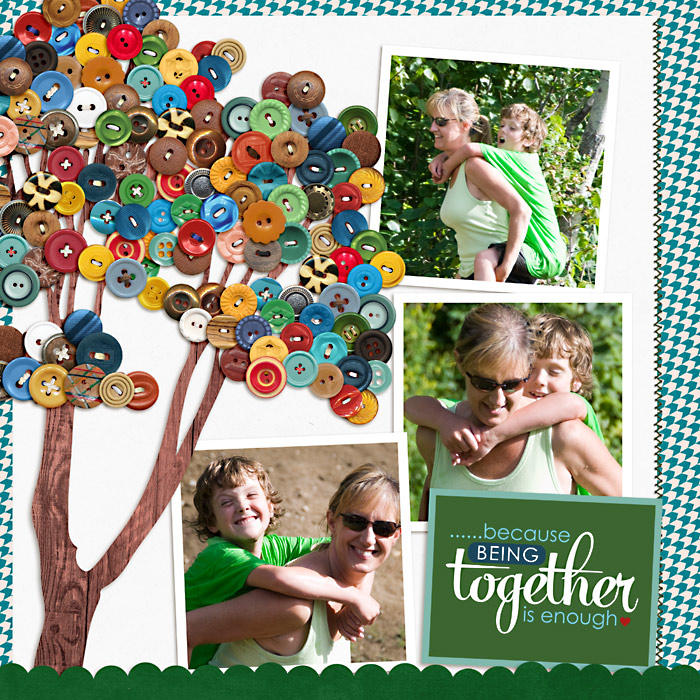 I can always find something to fawn over while I'm in her 
gallery
 here at SSD. But this interview isn't all about her gorgeous creations before we go let's learn some more about Heather. I gave her a list of questions to choose from and asked her to answer any 15 of her choice.
What's your favorite way to spend a day off? Reading, gaming with my husband, and binge watching shows on Netflix or Prime.
Are you an introvert or extrovert? Definitely an introvert. I prefer to spend my time with my family doing things together. Crowds drain my energy!
What's your favorite pizza topping? Mushrooms! Lots and lots of mushrooms! (And cheese of course.)
Are you a binge watcher? What's the last show you binged? My husband and I last watched Season 6 of The Expanse. We both love sci-fi shows. On my own, I watched the latest season of Masterchef.
If you could tell us to read one book, what would you recommend? A Dog's Purpose. It was a sweet book told from the point of view of a dog.
Amusement park or National park? National Park, definitely. We are only 5 hours away from Jasper National Park and I grew up spending so much time there.
Are you the prankster or the prank-ee? Definitely the prank-ee. My husband is the prankster in the family. But he always makes me laugh.
What's your favorite board game? Lately it is Bears vs. Babies. But we also enjoy playing Throw Throw Burrito.
You have one superpower, what is it? The ability to stretch time. So that I can fit everything I want to into one day!
What's your favorite season? Autumn for the cooler sweater weather, the beautiful fall colours, and of course, football!
Are you cooking at home or picking up to-go? Definitely picking up to-go!
What's your "regular" coffee order? I make an iced capp every morning before work.
Is your bed everyday? Yes, it might be a little messy, but it is made.
What's on your desk at work or home? Post-it Notes. Everywhere!
What was your first job? Piano teacher to the neighbourhood kids.
WOW I wish I made my bed everyday, lol.  What a cool first job as a piano teacher, you must play very well. I enjoyed learning more about her and I hope that you all did too. Thank you again, Heather, for letting me interview you for this "sweet talk" feature.
See you all next time!