Sweet Shoppe Saturday 2/18
Hey, hey Sweet Shoppers! Can you believe how fast February is going by? I can't believe that we're 3/4 of the way through our 17th Birthday Celebration! Our designers always shine, but I have been blown away by how much AMAZING new stuff they have put out this month, and tonight is no exception!
In addition to a heap of scrumptious new releases, we also have an incredible free with purchase offer for you because our whimsical and fun 17th Birthday mega-collection, The Birds and The Bees, is here! I can't wait to give you all of the details on that special offer, so sit back, relax and take a peek at all of the scrumptious new goodies our team has created for you in…
As you can see, there are a pile of new templates including a fun new set of color-blocked pages from Jo, two new sets of vertical templates from Cindy, and new layered beauties from Nat and Em too! We also have gorgeous new collections for connecting with nature, having the sweetest of dreams, clustering it up, and so much more, so be sure to take a closer look at everything hitting the shoppe tonight!
Like always, all of our newest releases are 25% off until Monday at 6am ET, but to make this weekend extra sweet, we also have an awesome Free with Purchase offer for you too! I don't know if you guys picked up on where our 'totally tweet bee day' was going, but we think this year's tongue in cheek duo of mega-collections are so playful and fun!
The Birds & The Bees is our whimsical tribute to spreading your wings and bee-ing yourself, and both of these collections are HUGE! These massive kits are packed with beautiful things to layer and cluster, and best of all, they work for nearly any occasion. The designers had a blast creating this duo of kits to make our 17th Birthday extra sweet, and best of all, they're yours FREE when you spend $30 in the shoppe this week! Check out the details…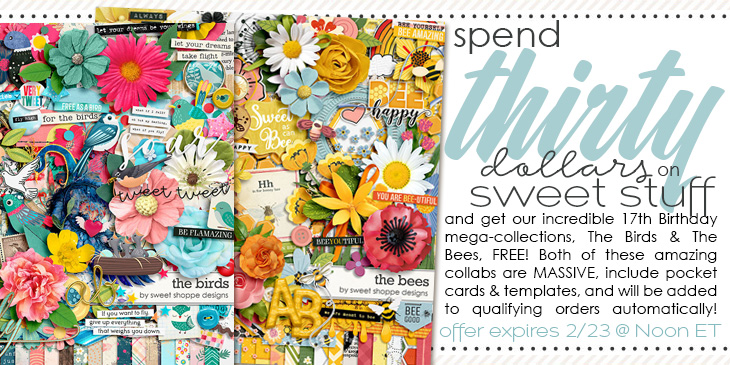 While these kits will be available in next weekend's flashback finale, the bonus templates and cards will only be included this weekend, so if you love this duo as much as we do, don't miss taking advantage of this week's special offer so you have all of the bits and bobs in your stash!
Like always, our amazing Babes worked incredibly hard behind the scenes to make our newest goodies and The Birds & The Bees shine, so I wanted to share a heap of layouts from the team which I hope inspire you heading into the weekend…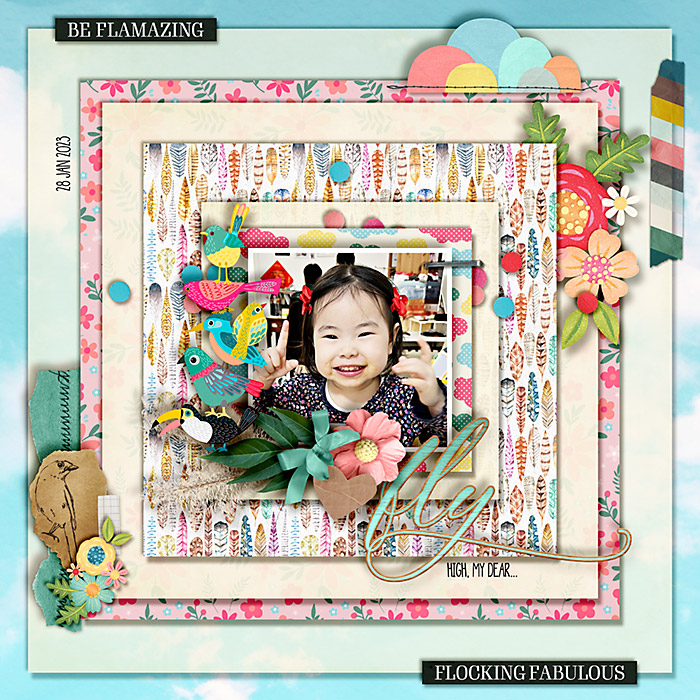 layout by SugarBabe Sherly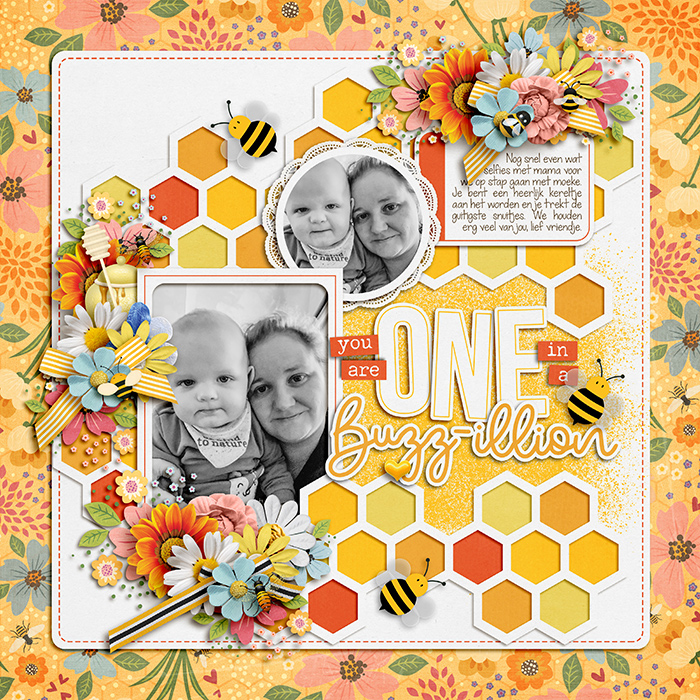 layout by SugarBabe Sarah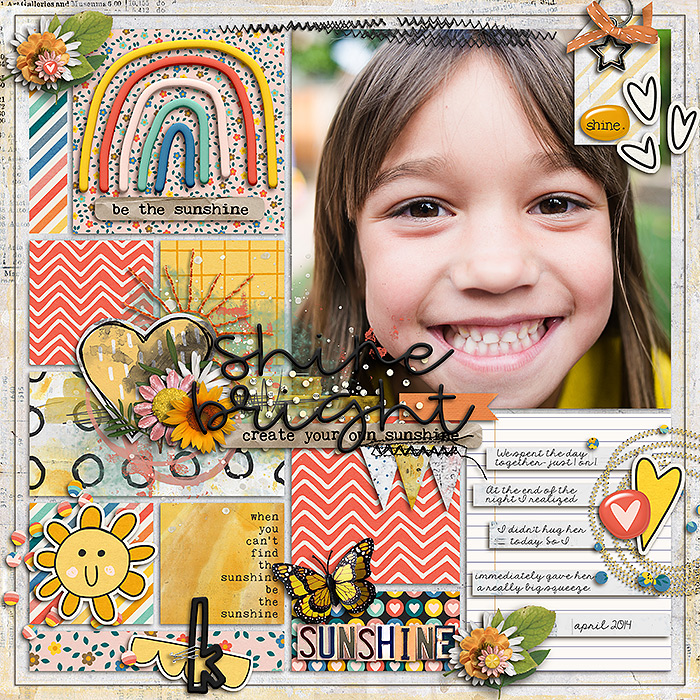 layout by SugarBabe Krista L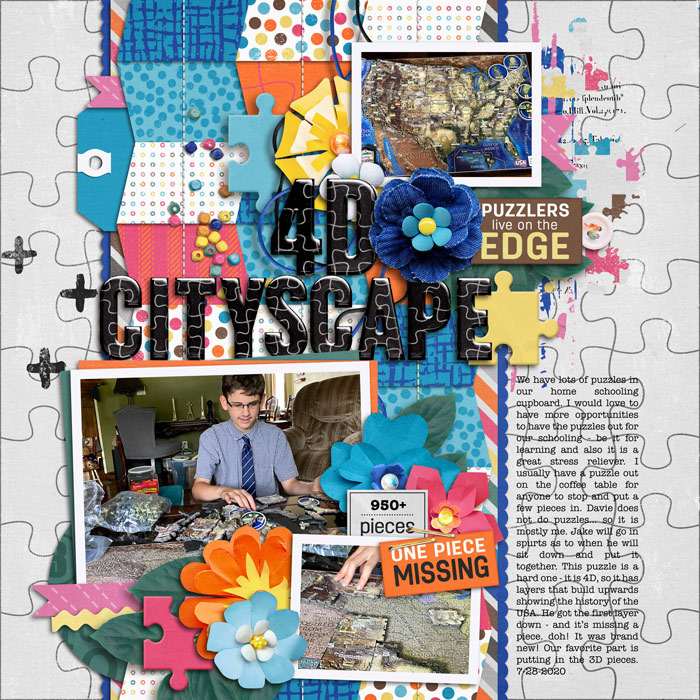 layout by SugarBabe Rebecca

layout by SugarBabe Cherry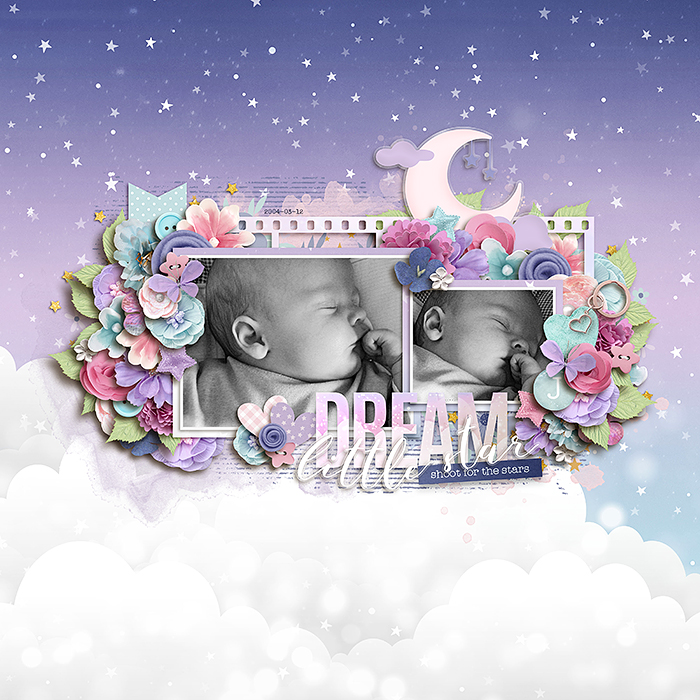 layout by SugarBabe Biancka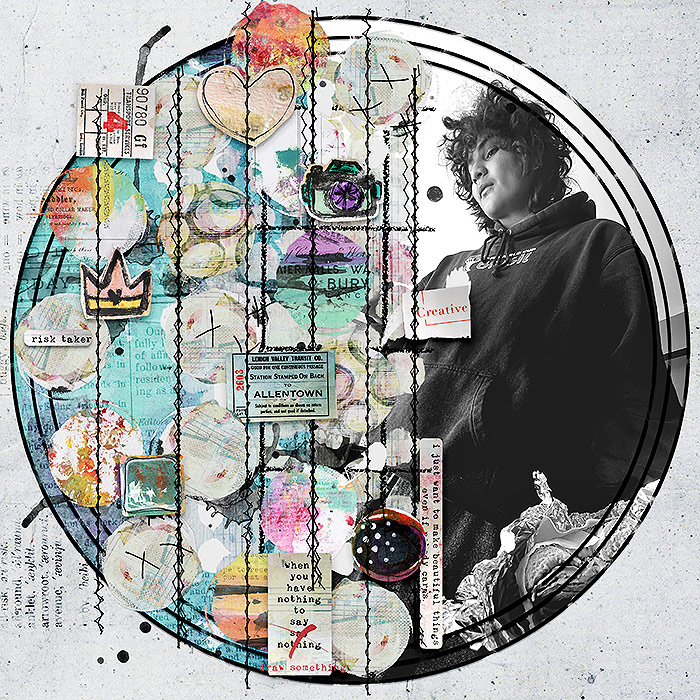 layout by SugarBabe Mary M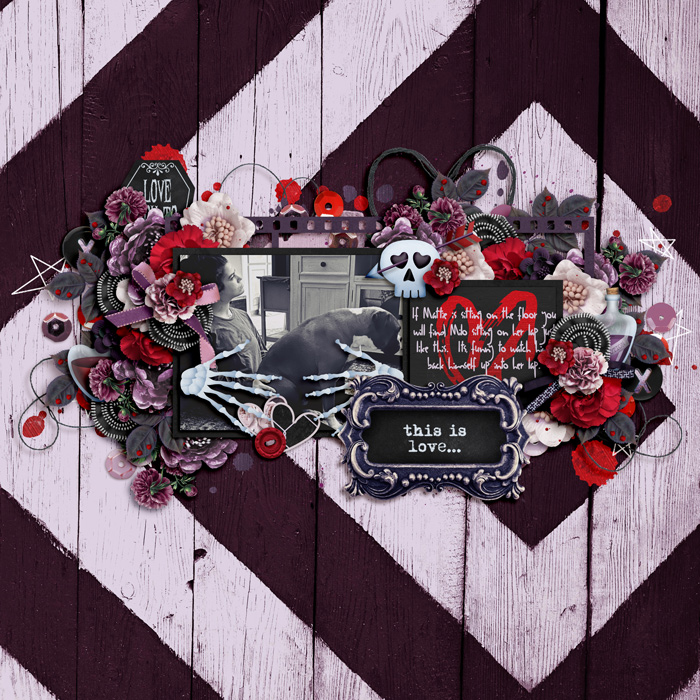 layout by SugarBabe Carrie

layout by SugarBabe Mary A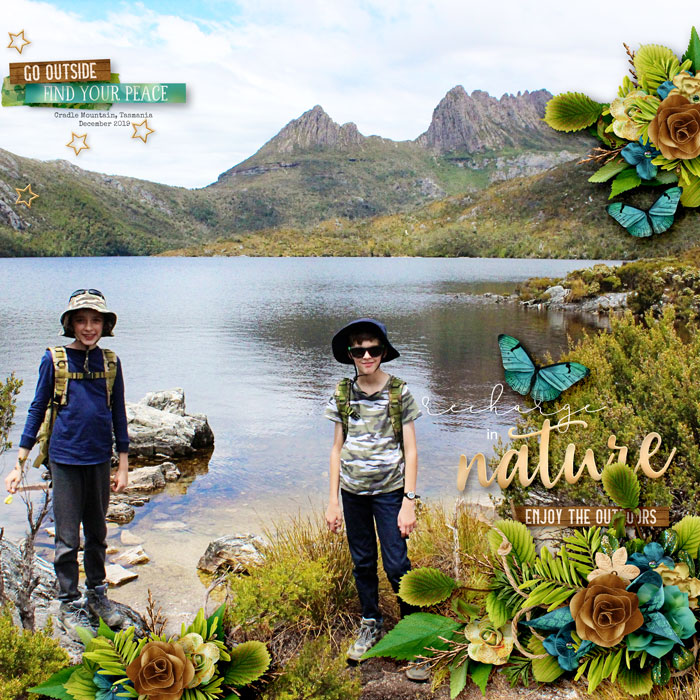 layout by SugarBabe Kim B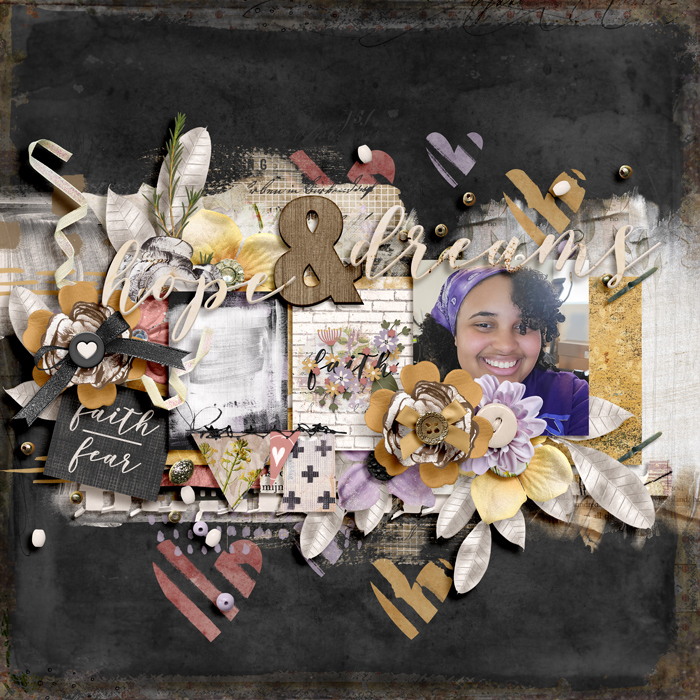 layout by SugarBabe Kiana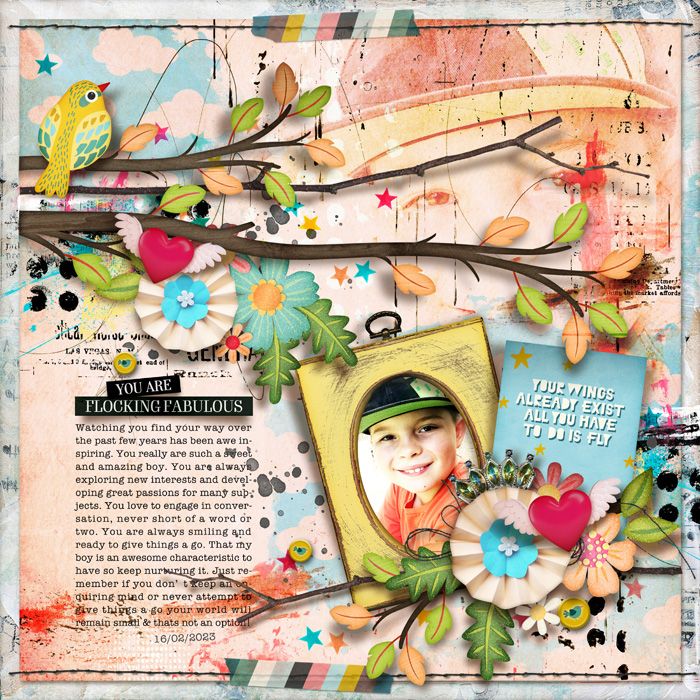 layout by Emma Stafrace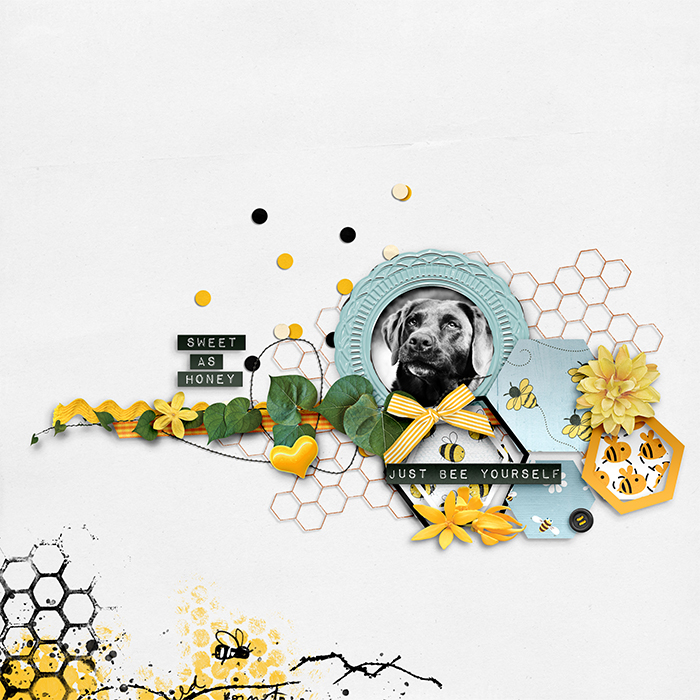 layout by SugarBabe Joanne
On that note, I'm calling it a night because I'm ready to get my weekend started! I'll be here in your inbox on Tuesday with Brook's Featured Designer 15 sale, and again next weekend to send our 17th birthday out in style. Our Flashback Finale is a fan-favorite, so if you've missed any of this year's team mega-collabs, you'll want to mark your calendars so you don't miss next weekend's once a year event!
Until then sweet friends, keep making memories and scrap MORE!