Sweet Shoppe Saturday 3/18
Hey, hey Sweet Shoppers! You made it to Friday, and your favorite day of the week is here! All of us hope you are staying busy, healthy and enjoying the people you love!  Our talented designers have been hard at work to create a heap of gorgeous new goodies that you can use to document everything going on in your lives, so let's get right to it tonight with your first look at…
From books to movies to reflecting on yourself and the people around you, I think we can agree that our designers are masters at creating for your memories! I think because so many of us are memory keepers too, it isn't hard to anticipate the products you're going to need to scrap those sweet moments with the people you love. There are sooo many fresh and beautiful products that are perfect for the season and a bunch of amazing new templates hitting the shoppe this weekend too, so I encourage you guys to head to the shoppe NOW to treat yourself to our newest goodies while they're on sale over the next couple of days!
Like they always do, our incredible team of SugarBabes scrapped some seriously scrumptious pages over the last week featuring our newest releases, so here's a little eye candy from the girls to inspire you going into the weekend…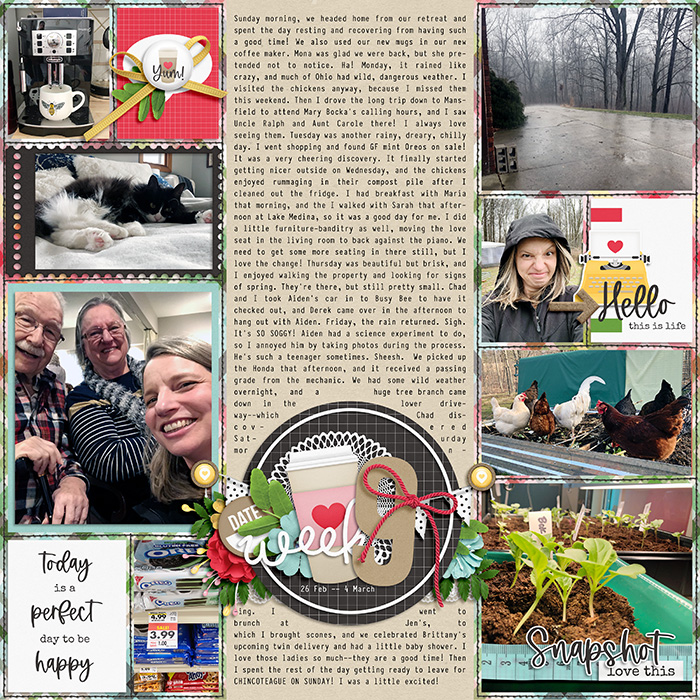 layout by SugarBabe Ally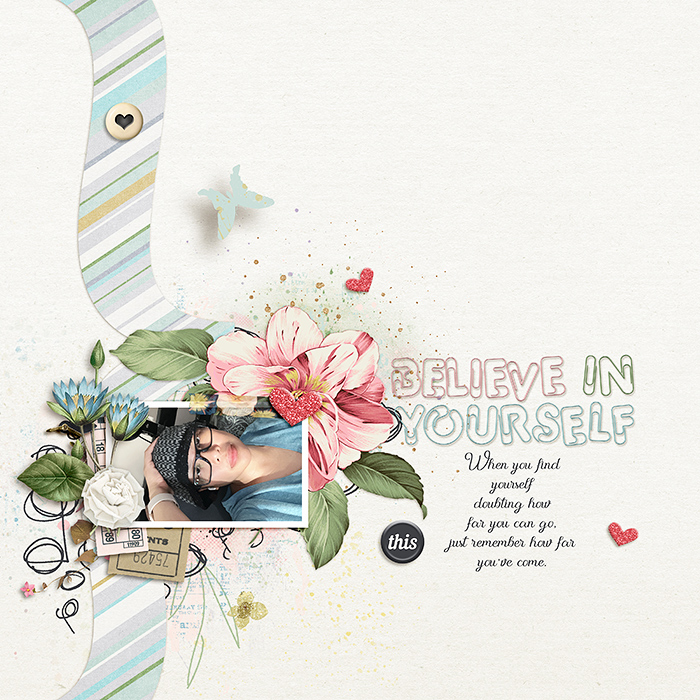 layout by SugarBabe Cherry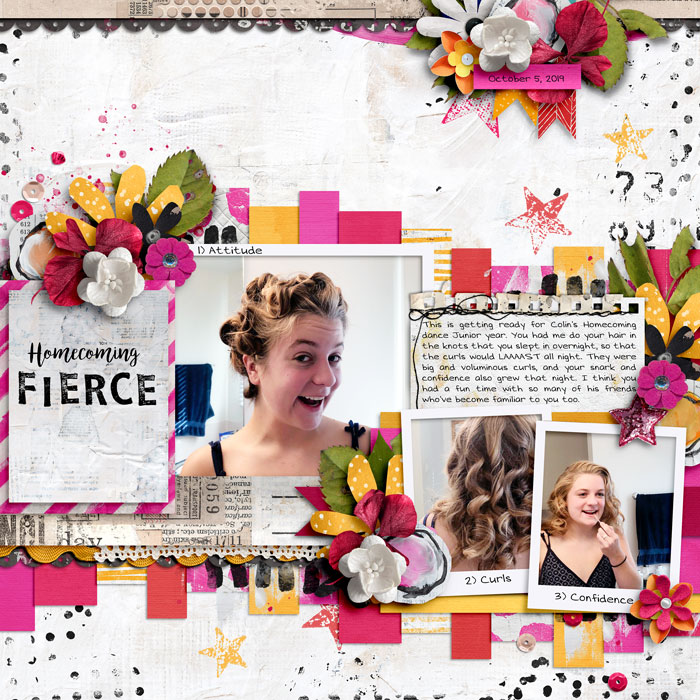 layout by SugarBabe Krista P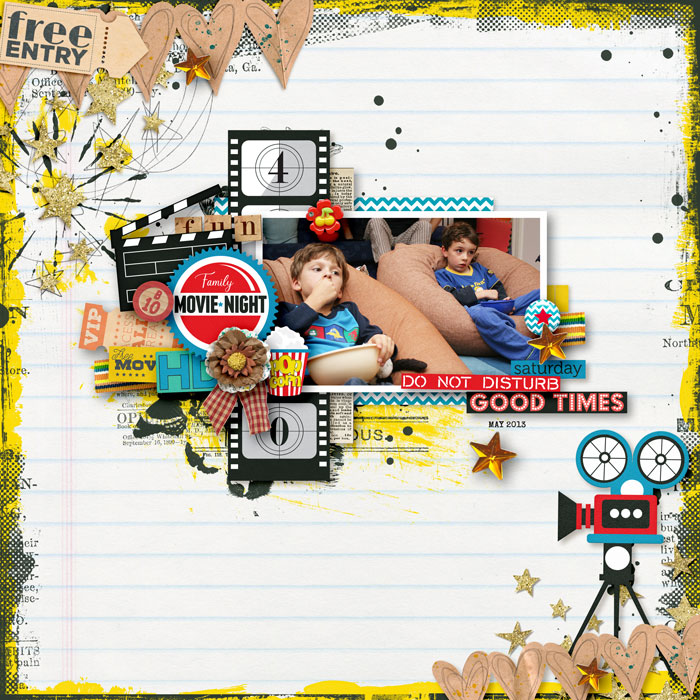 layout by SugarBabe Kim B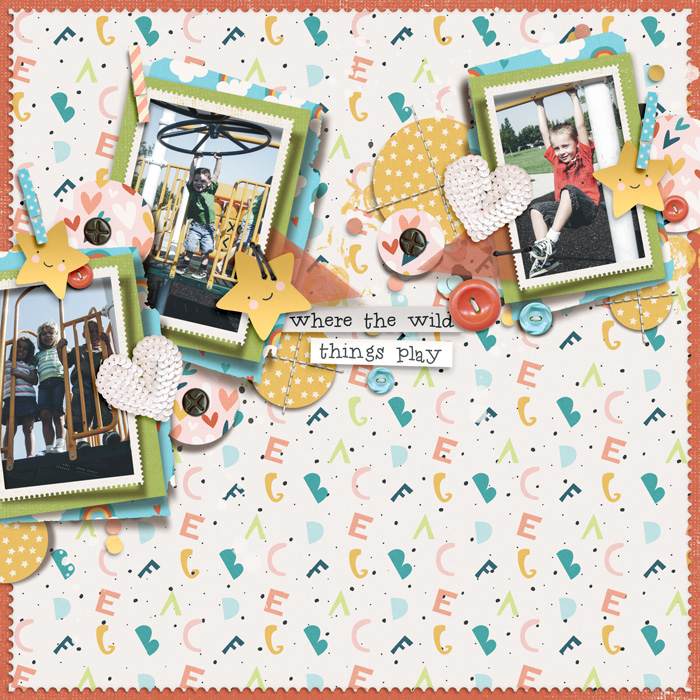 layout by SugarBabe Carrie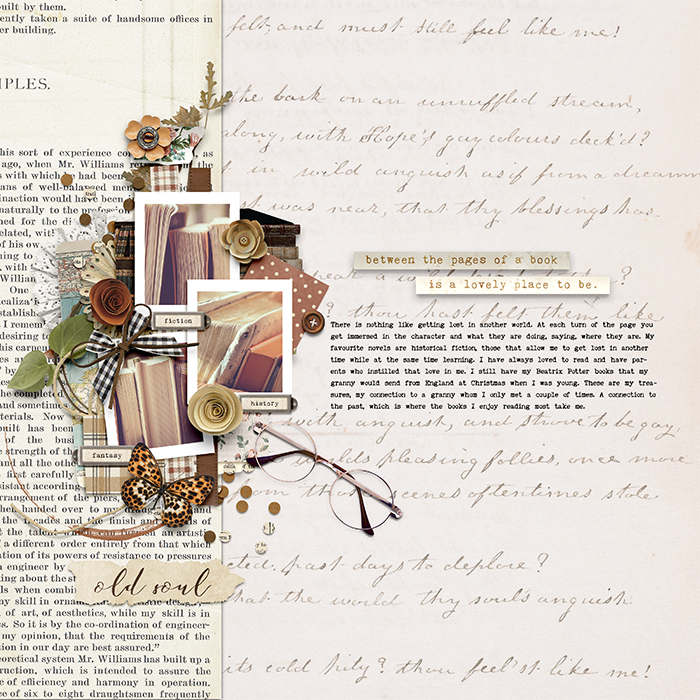 layout by SugarBabe Jaye

layout by SugarBabe Sherly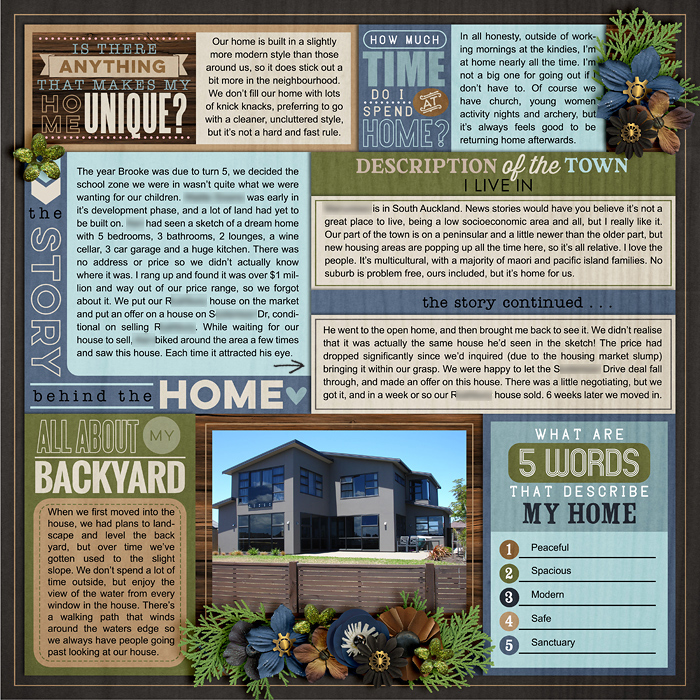 layout by SugarBabe Jacinda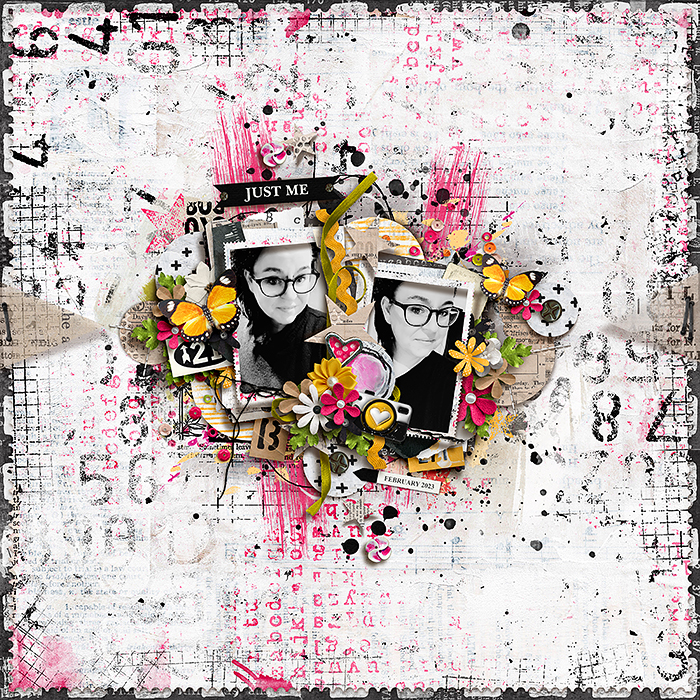 layout by SugarBabe Biancka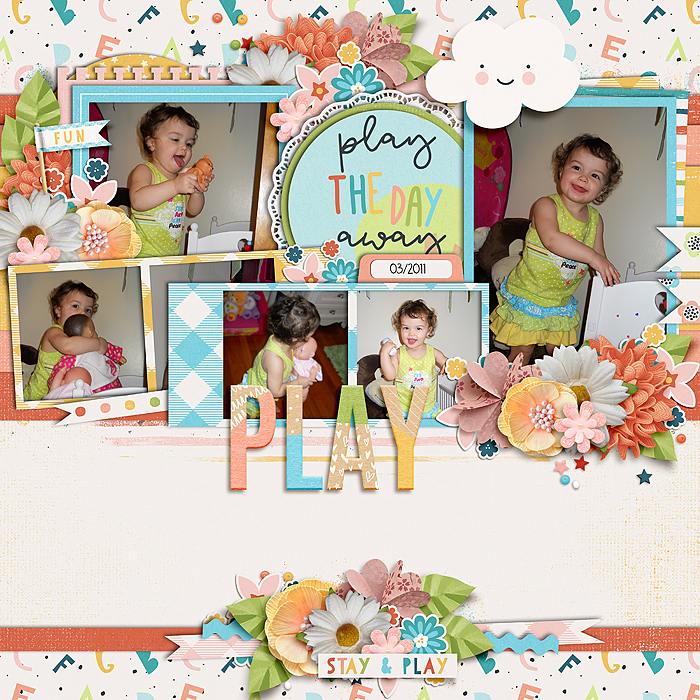 layout by SugarBabe Cassie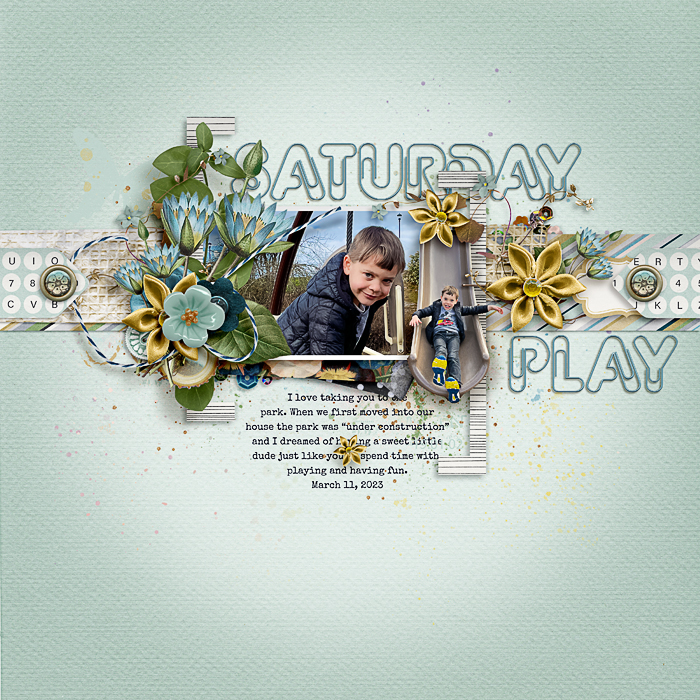 layout by SugarBabe Sheri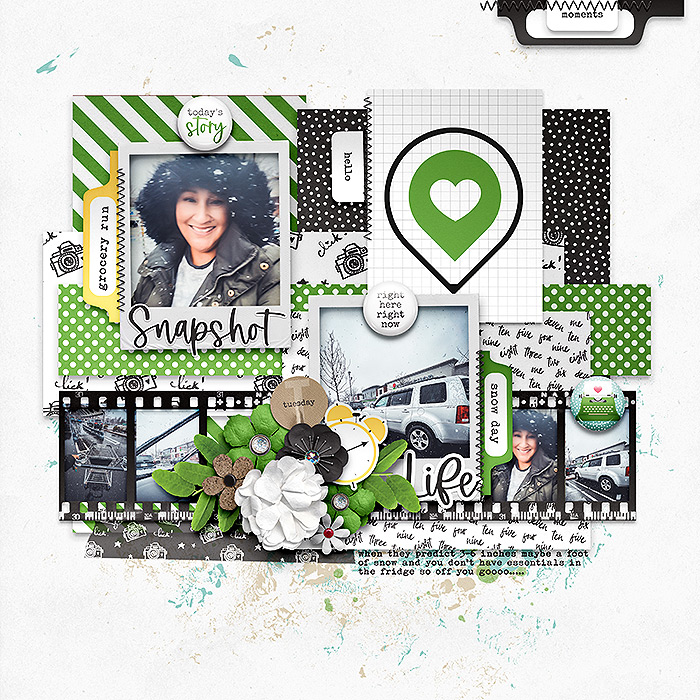 layout by SugarBabe Mary M

layout by SugarBabe Kiana
Seriously, such pretty products and pages coming from the team this week, and I hope these beauties inspire you to scrap all weekend long! As a reminder, if you're looking for some direction for your pages, our monthly challenges are a great way to get your memories scrapped while also earning discounts which can be used during Sweet Rewards week! This month's This or That? challenges are packed with inspiration and give you tons of options on which direction YOU want to take your pages, so check them out and jump into the fun NOW…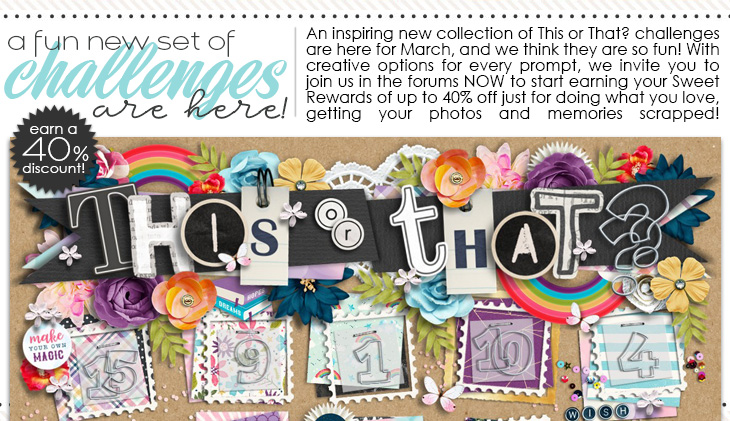 There's still tons of time to complete all 15 layouts this month, so get scrapping and earn that 40% off to use in April, and if you're lucky, you may even win some sweet stuff on us!
With that, I'm keeping it short and sweet tonight, but I'll be here in your inbox on Tuesday with an inspiring and fun Featured Designer 15 sale from Jo of JoCee Designs! If you want to get your wishlist ready, you can take a peek at some of the yummy treats she'll be adding to her sale in today's post on our inspiring blog!
Until next time sweet friends, keep making memories and scrap MORE!