Featured Designer Friday – Little Butterfly Wings
Happy iNSD Weekend everyone!!  I can't believe it is May already, I won't keep you with too much small talk, I know you're all ready to do some shopping and play some games.  Our featured designer this week if Valeria of Little Butterfly Wings and she has the most beautiful, fun, artsy goodies you could imagine!
This year our theme is 'Designer's Choice'  What does that mean? Well, just what it sounds like! This year our wonderful team of designers will be coming up with a heap of fantastic new collections inspired by whatever is exciting or motivating them in the moment. They have total freedom to express themselves however they'd like, and we're super excited to see where this adventure takes us over the next year.  Good Days Ahead is exactly what you would expect one of Val's kits to be, artsy, full of whimsy and totally functional!  Don't forget you can get Good Days Ahead for free with a $10 purchase.  Just add $10 worth of goodies to your cart and it will automatically be added!  The offer is good until our new releases go live on May 19th.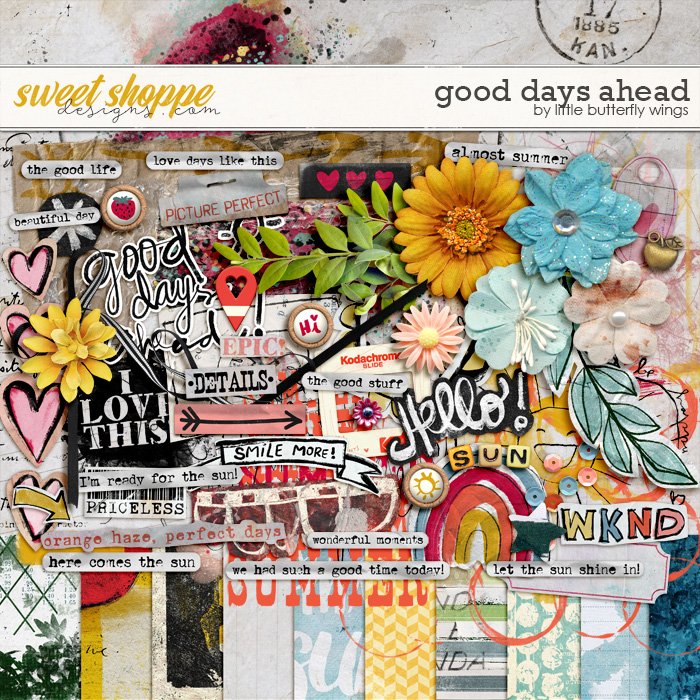 Tell us about your journey with digital scrapbooking… How did you find out about it? Did you start with paper first? How did you get started designing? Where was your first shop? How and when did you end up at Sweet Shoppe Designs?
Val: I first discovered digital scrapbooking in 2009 while browsing the internet for ideas to create an album for my son's birthday photos. I was immediately intrigued by the idea of using digital tools to create personalized scrapbook pages and decided to try it out for myself. I quickly discovered that digital scrapbooking offered a whole new set of possibilities in terms of color, texture, and flexibility. I could easily resize and rearrange elements on the page, experiment with different fonts and styles, and even incorporate digital stamps and brushes to add unique touches to my layouts.
As I became more comfortable with scrapbook techniques, and since I was already working with Photoshop and Illustrator as an Art Director at my husband's advertising agency, I started to experiment with designing my own elements and kits. Eventually, I quit my job to dedicate myself solely to scrapbooking. I found that I enjoyed the creative process of putting together collections of papers, embellishments, and word art that could be used to create beautiful pages. My first shop was CatScrap. I joined Sweet Shoppe Designs last year, and I've been a part of the community ever since. It's been an amazing experience to work alongside so many talented designers and to see the incredible pages that our customers create using our products. I've also had the opportunity to collaborate on several collections and projects with other designers, which has been a lot of fun.
Overall, my journey with digital scrapbooking has been a wonderful adventure filled with creativity, community, and learning. I'm grateful to have discovered this hobby and to be a part of such a supportive and inspiring community at Sweet Shoppe Designs.
If you draw your own doodles or sketches for designs, what do you use for that? Tablet, pen, paper, scanner? Tell us more about your process and tools.
Val: When it comes to creating my own doodles and sketches for designs, I rely heavily on my iPad Pro. Specifically, I use an Apple Pencil in conjunction with the iPad's touch screen to create digital sketches and drawings. One of the things I love about using the iPad for drawing is how versatile it is. I use apps such as Procreate, Photoshop, Fresco and Illustrator to create different types of designs, from simple sketches to more complex illustrations. Additionally, using a digital tool allows me to easily make changes and revisions without having to start from scratch, which can save a lot of time and effort. In terms of my process, I usually start with a rough sketch or idea. From there, I'll refine the design until it looks just the way I want it to. Once I'm happy with the final product, I can easily export it in a variety of formats, depending on what I need it for.
Overall, I find that using an iPad and Apple Pencil for drawing my doodles and sketches is a convenient and effective way to bring my ideas to life. It allows me to be creative and experimental while still maintaining a high level of precision and control.
What comes first when designing… theme or color palette? 
Val: I always start by searching for a theme then I pick the colors. 
Show us a preview for one of your first kits, compared to a recent kit you're proud of. We want to see how far you've come!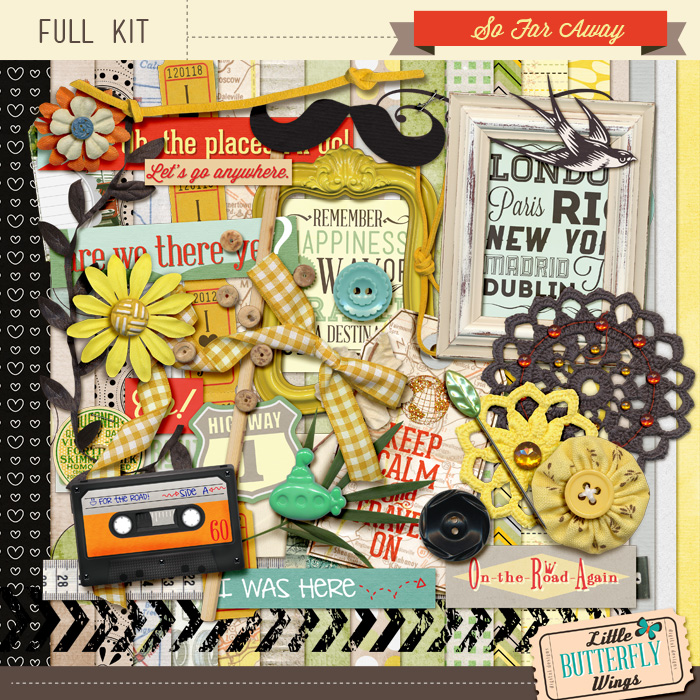 How long does it take you to put a collection together from start to finish?
Val: The length of time I take to put a collection together can vary depending on a number of factors, including the scope of the collection and my level of inspiration and motivation. However, on average, I would say that it usually takes me about a day or two to complete a collection from start to finish. 
If you had an hour to yourself, but were not allowed to use it to scrapbook or design, what would you spend the hour doing?
Val: Definitely reading or binge watching my favorite series! 
What's the last really great book you read or tv show you watched?
Val: I am currently watching YellowJackets which is really really good. The last book I read was Tender is the flesh. Despite being super heavy I found it very good. 
What song(s) are playing in the soundtrack of your life?
Val: There are so many !! Here are some of them: Landslide by Fleetwood Mac, although I also listen to the Smashing Pumpkins version; Dreams by the Cranberries; Flowers by Miley Cyrus; One Headlight by The Wallflowers; Only for you by the Heartless Bastards. Just to name a few 😀 
That video Val shared is so cool!  I wish I had artistic talent like that.  Now, let's see how the team used Good Days Ahead!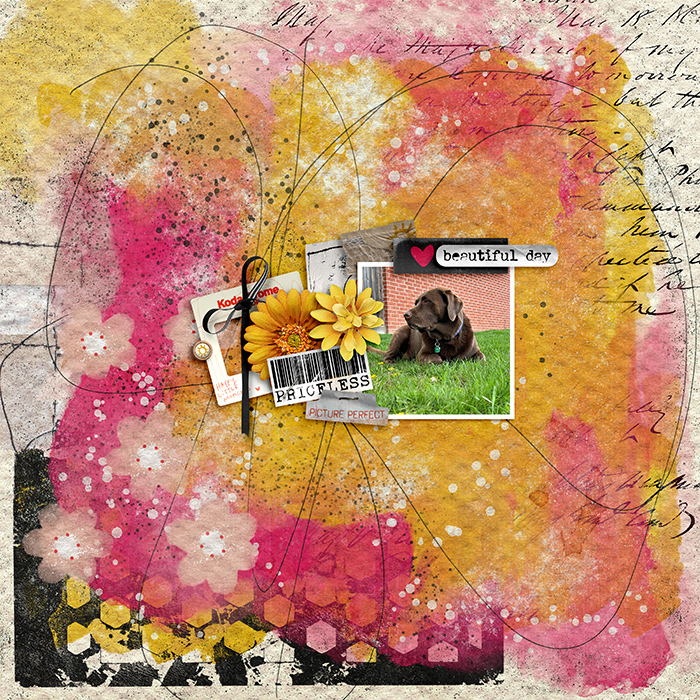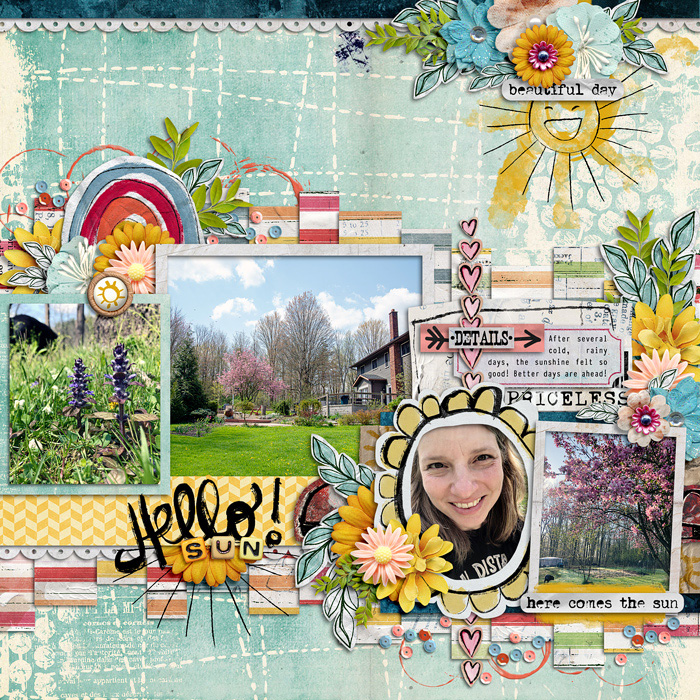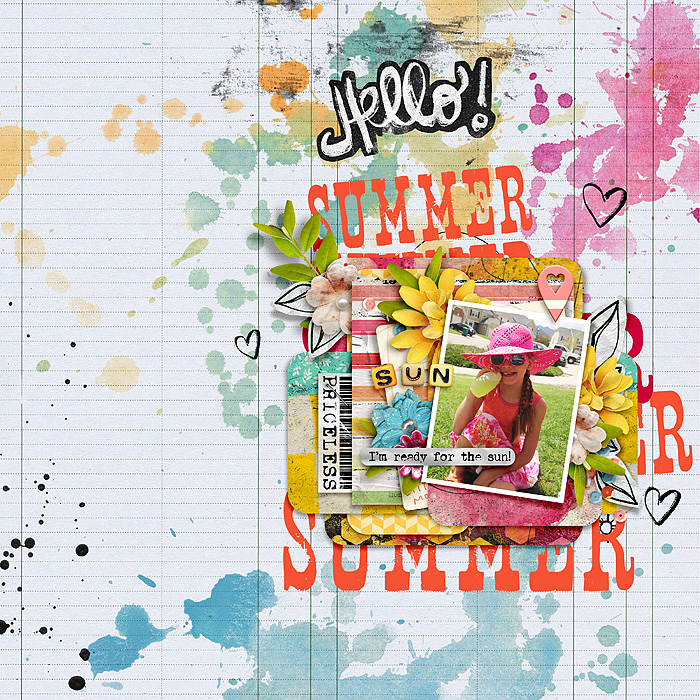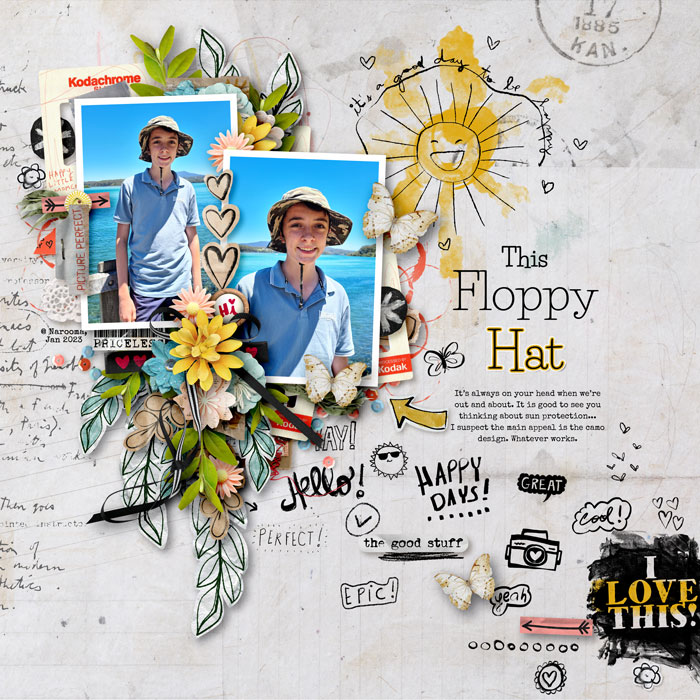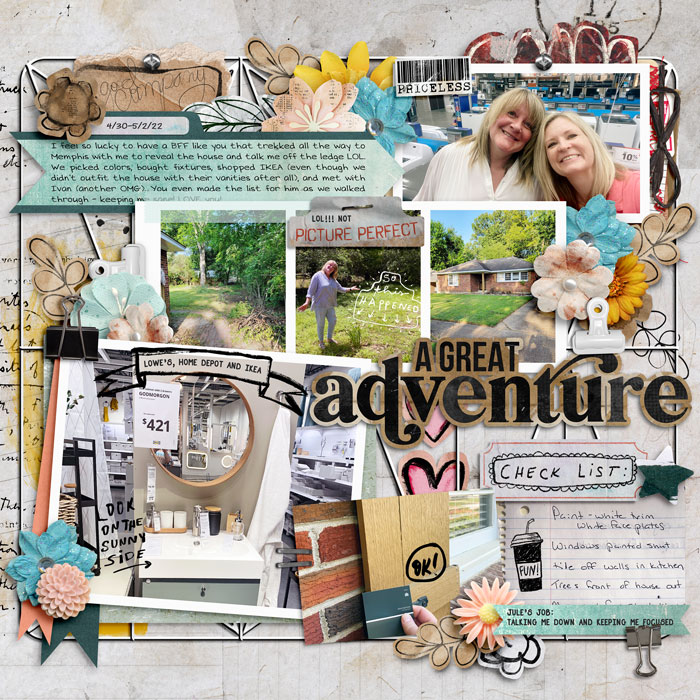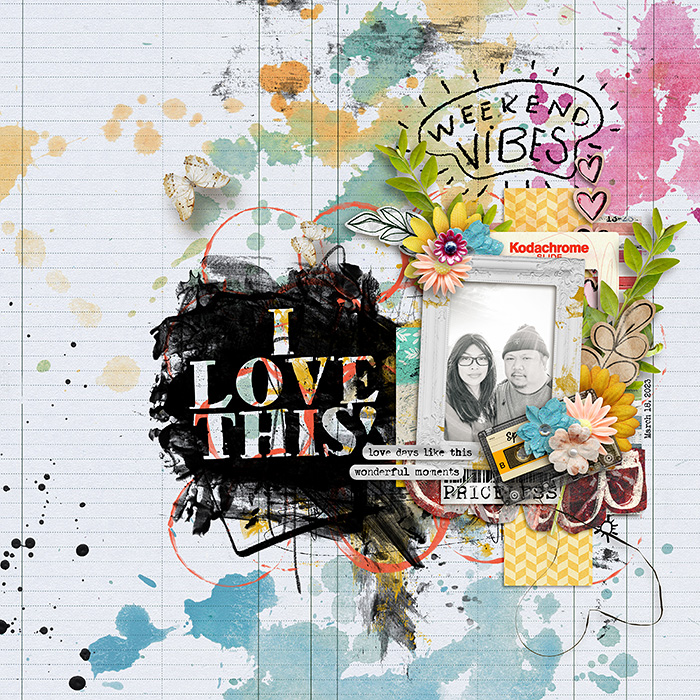 That will do it for for today!  Enjoy your big iNSD weekend and don't forget to come back next Friday for a sneak peek of Valeria's featured designer 15 sale.