Sweet Shoppe Saturday 9/23
Hey, hey Sweet Shoppers! Is it starting to feel like fall where you live? Around the shoppe I would say we're starting to embrace the cozy vibes and colorful foliage that comes with this time of year. I don't know about you, but I always think of autumn as the perfect season to slow down, sip my favorite warm drink and appreciate beauty in the little things, and what are my favorite little things, you might ask? All of the beautiful products and layouts that come about because of this sweet little business of ours.
Like it usually happens this time each week, I have some seriously sweet new goodies to share with you tonight, including a yummy new featured designer freebie from one of our sweetest designers, Bobbie of River Rose Designs, but before I get to that, here's your first look at…
I think all of tonight's new goodies are really fun! If you're a fan of tie-dye, peace signs and laid back vibes, you won't want to miss Stay Groovy Baby from Laura and Amanda this week because it's definitely going to add some nostalgia and fun to your next page. And speaking of fun, who doesn't love a dash of Disney magic? Remember the Magic: Meeting Figment is here thanks to a suggestion made in our community, so if there's ever a kit you want to see, don't be afraid to ask for it! And as you can see, there are a TON of new templates hitting the shoppe tonight too, so whether you're a white space scrapper or love to layer it up, our designers have your photos and memories in mind. These are just a couple of the highlights from this week's releases, so I hope you'll take a moment to stop by the shoppe this weekend to take a closer look at everything new. We truly appreciate when you add something to your stash to support our team and the hobby you love!
Like I mentioned earlier, another member of our amazing team went into the spotlight as our latest featured designer a short time ago, and it's none other than Bobbie of River Rose Designs! Bobbie creates so many beautiful kits for the shoppe week in and week out and I am always so impressed by her! I think you'll agree that she's knocked her Featured Designer freebie out of the park with this gorgeous kit inspired by the changing of seasons, not only in terms moving from summer to fall, but also in terms of the changes that happen throughout a lifetime too. Embrace Change is truly beautiful and even better, it's yours FREE when you spend $10 in the shoppe over the next couple of weeks. Don't miss it…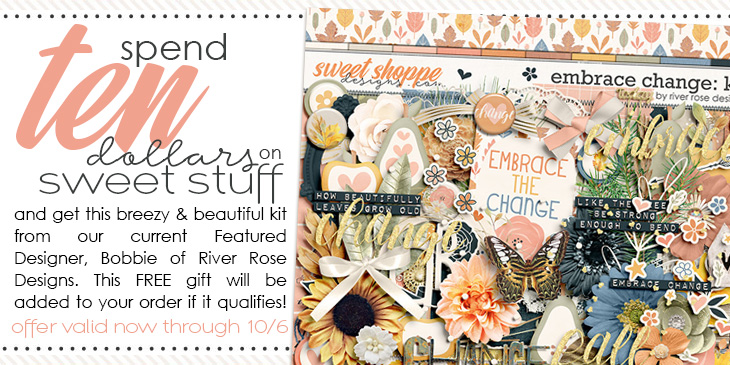 Our Babes created sooo many gorgeous pages with Bobbie's kit, and you'll be able to see every single one of them in the shoppe if you click the image above, but I've narrowed it down to three of my faves to share with you tonight which I feel really show how beautiful and versatile this collection truly is. Take a look…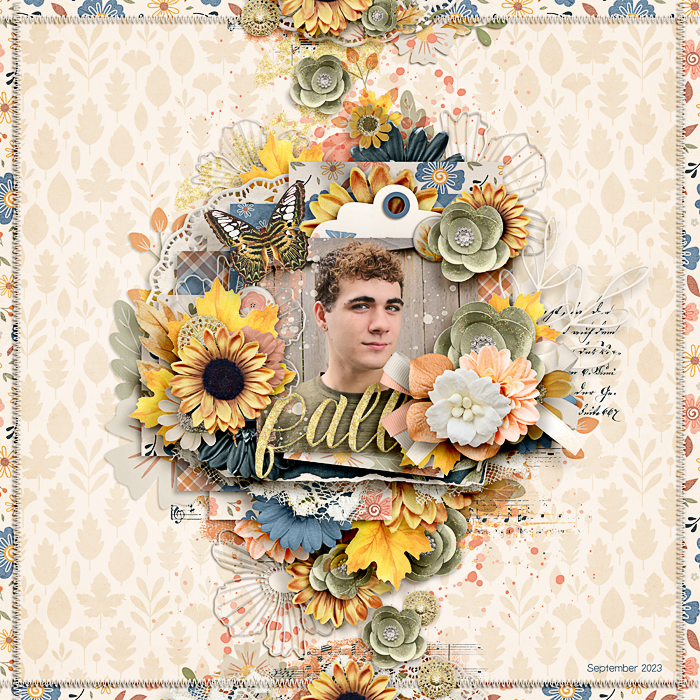 layout by SugarBabe Sheri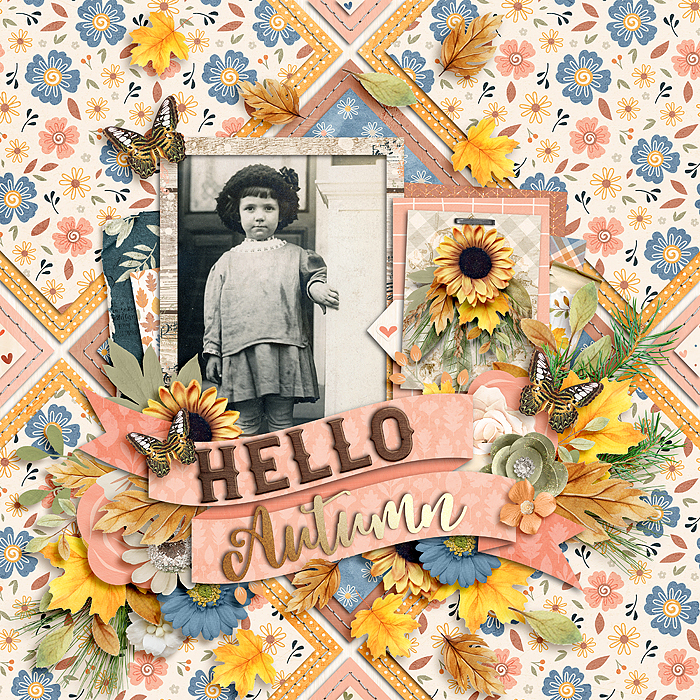 layout by SugarBabe Tammy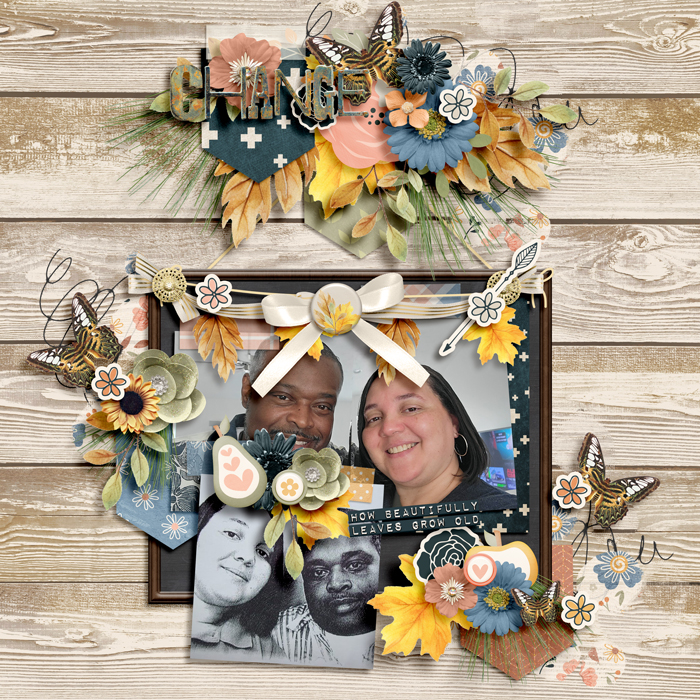 layout by SugarBabe Kiana
How stunning is that heritage page from SugarBabe Tammy? I am always blown away by how much love our team puts into scrapping their photos with our new releases each week, so here's a heap of eye candy from our Babes which I hope will put you in the mood to shop, scrap and share this weekend…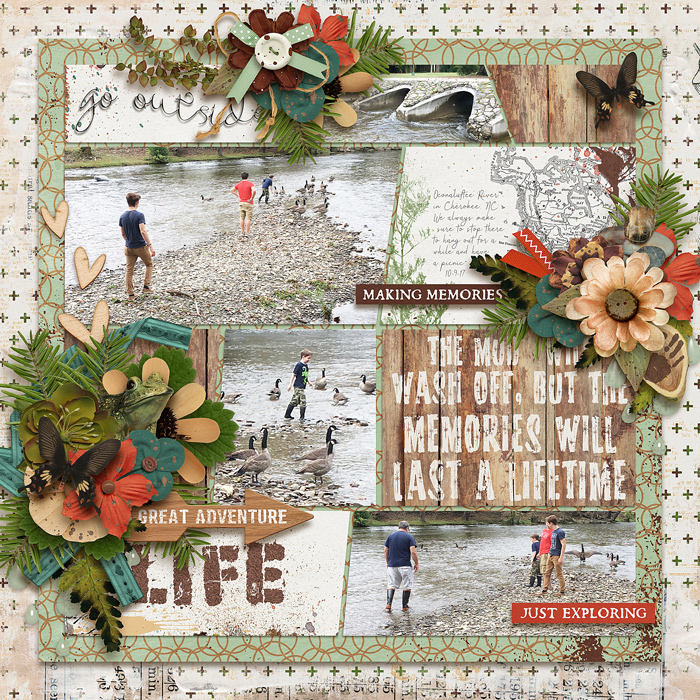 layout by SugarBabe Charlene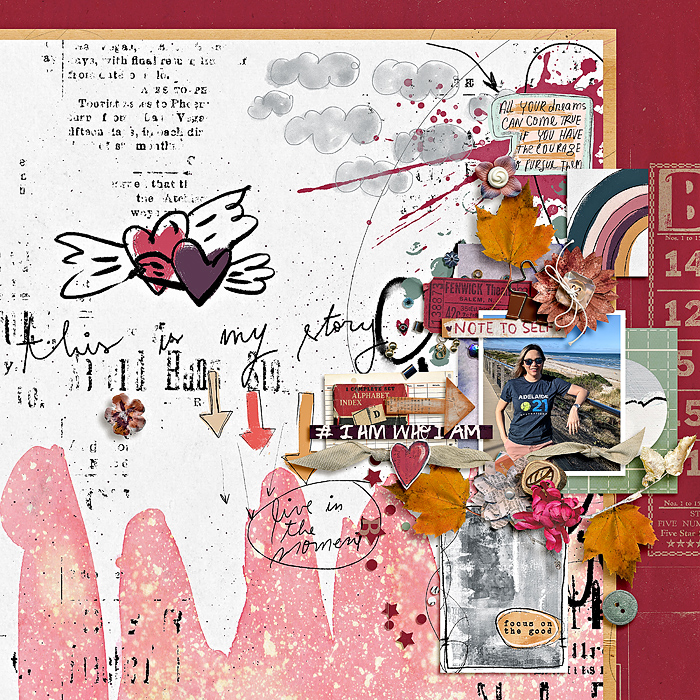 layout by SugarBabe Eve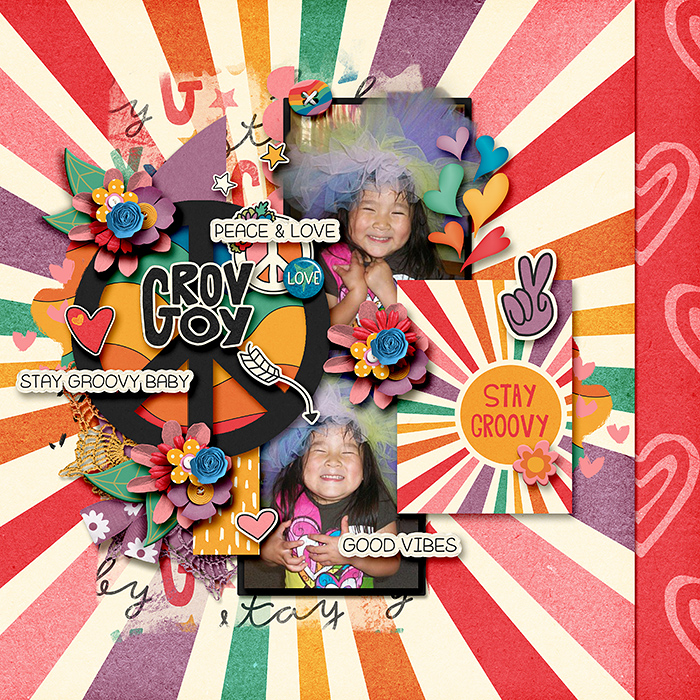 layout by SugarBabe Heather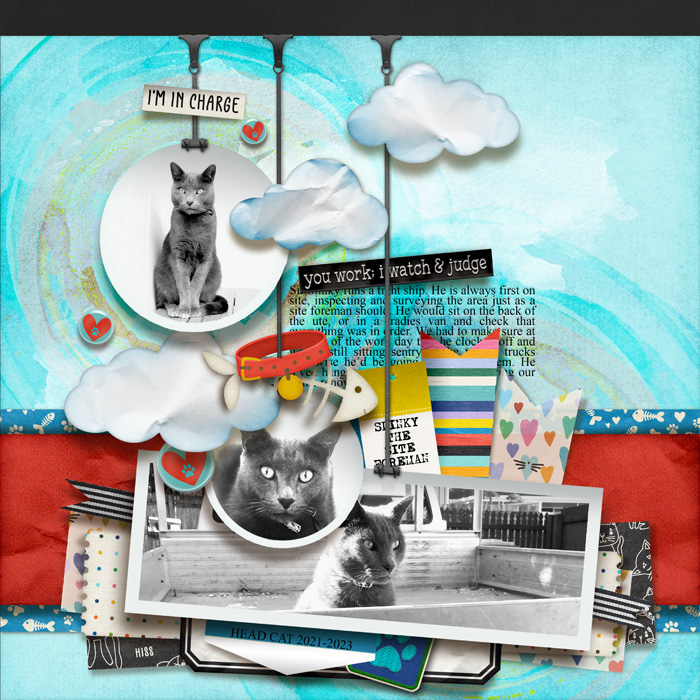 layout by Emma Stafrace

layout by SugarBabe Krista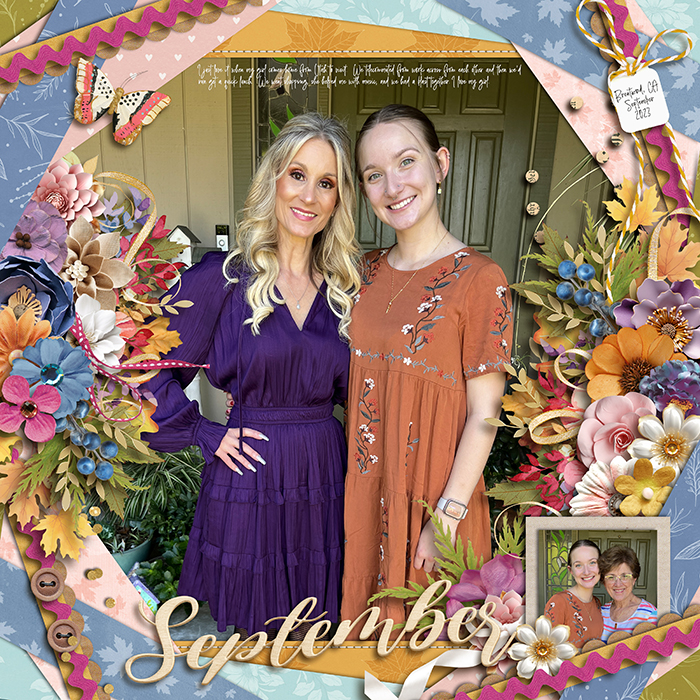 layout by SugarBabe Kjersti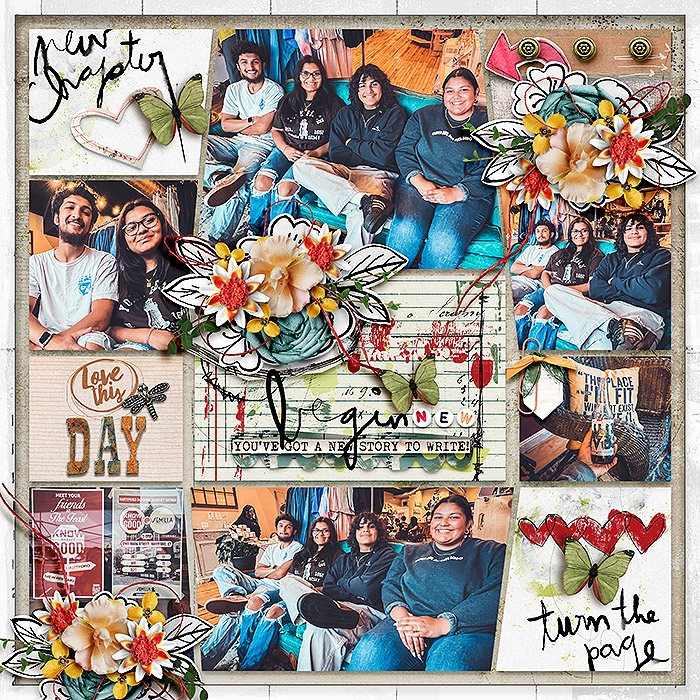 layout by SugarBabe Mary M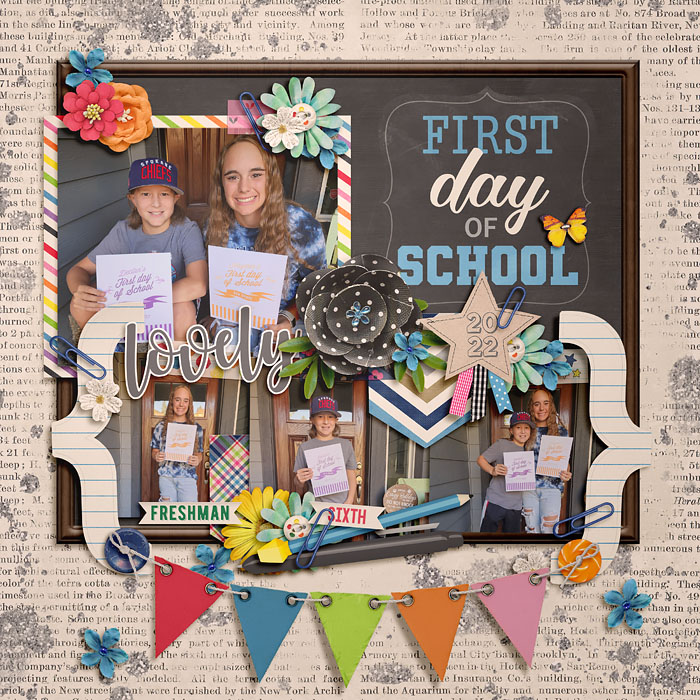 layout by SugarBabe Amie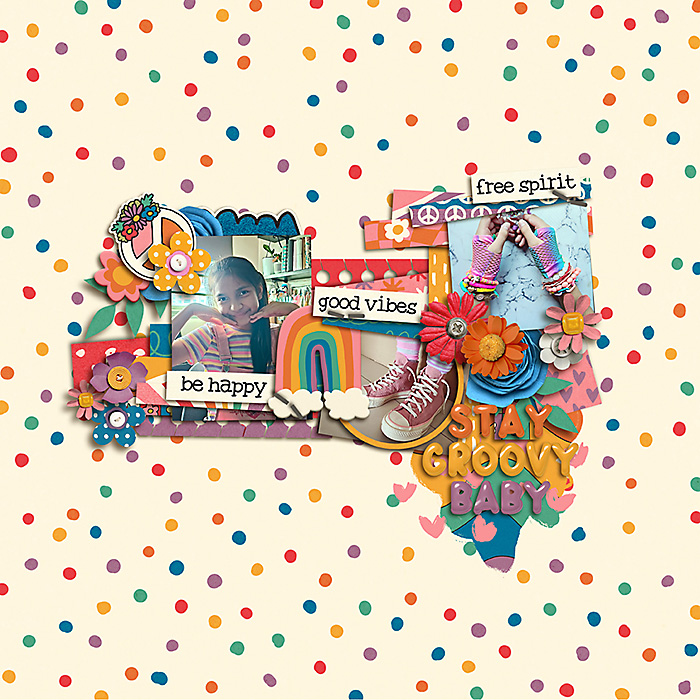 layout by SugarBabe Jacq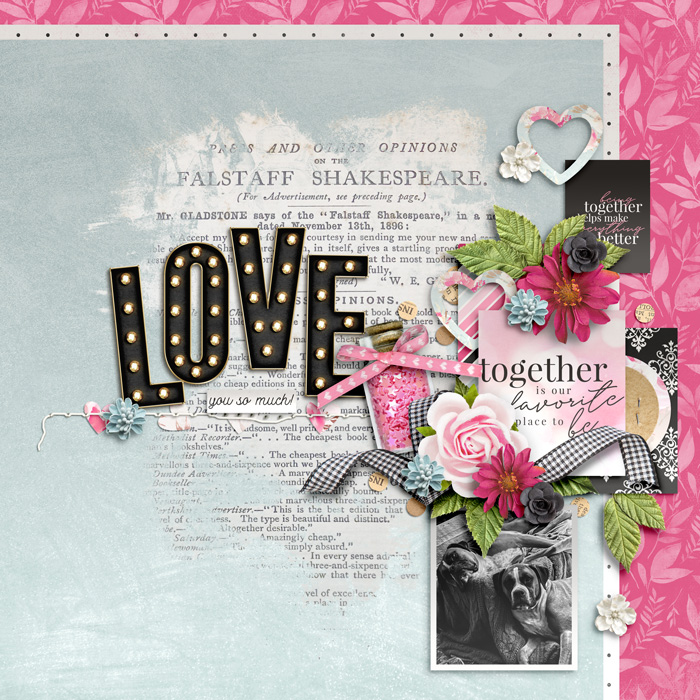 layout by SugarBabe Carrie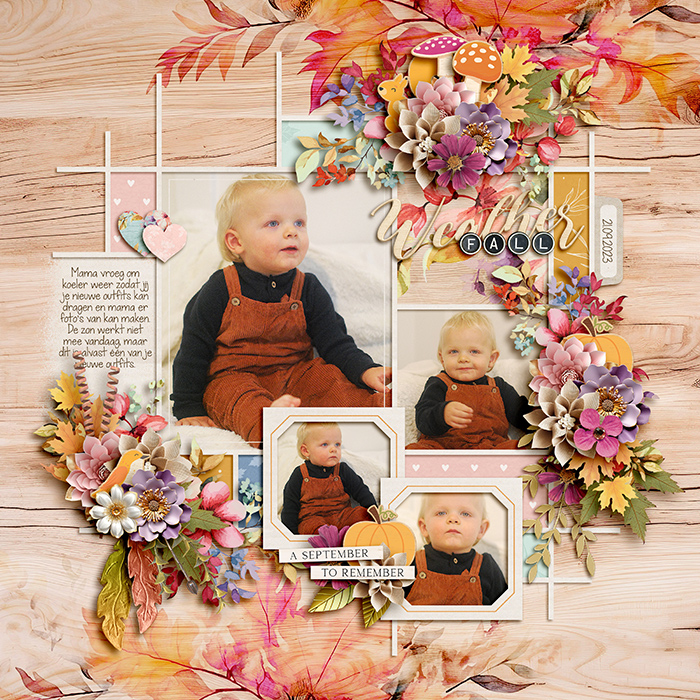 layout by SugarBabe Sarah
On that note, I'm off for a couple of days, but I hope you'll make some time to cozy up with your laptop, grab a cup of your favorite autumn brew and start creating with our newest releases this weekend! As usual, I'll be here in your inbox on Tuesday with our latest batch of Oldies but Goodies, so if you're looking for a sweet steal, be sure to join me then to stock up on some 'new to you' treats at significant savings!
Until then sweet friends, keep making memories and scrap MORE!