Smearing Paint Over Layers
Hello, Sweet Shoppers! Lex here with a quick and easy tutorial on getting the look of a paint stroke smeared over a piece of paper then extending to your background paper. It's an awesome way to play with digital paint, and I love how realistic it looks!
Products used:
Award-winning by Kristin Cronin-Barrow
Get Real Shadow Styles by Jenn Barrette
DJB Poppyseed by Darcy Baldwin
Program used: Photoshop CS3
Step-By-Step Instructions
1. Here's a cluster I scrapped. I want to have a paint stroke run on the journaling card, but I want it to appear as if the paint is smeared over my background paper too.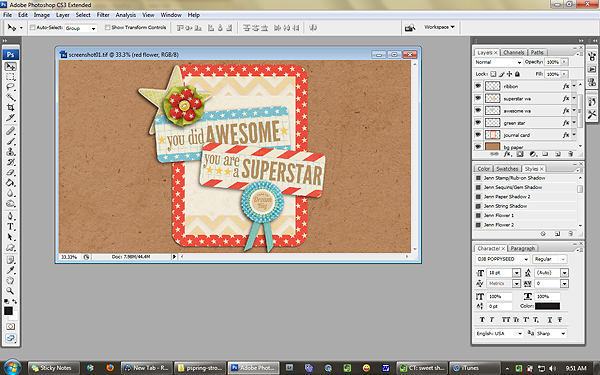 2. Position your paint stroke (I prefer to use PNG files over "stamping" this stroke from a brush file) where you'd like it to be on your layout. Let's call this layer paint stroke 1. In this case it is on top of the journal card layer (this can be any paper piece or flat item on your layout). (Quick note: I did a quick tweak of the paint stroke using the method outlined in The Daily Digi's "Fonts Don't Float" post.)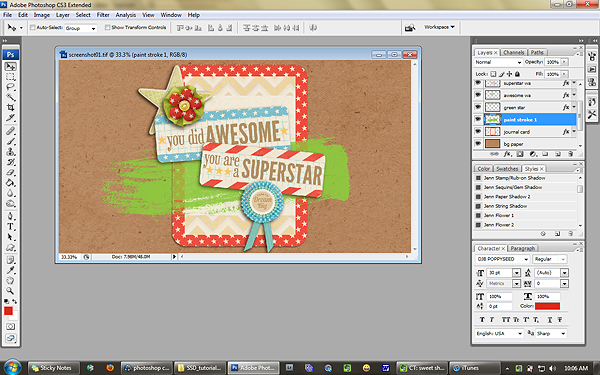 3. Duplicate your paint stroke layer (Go to Layer/Duplicate Layer). Let's call it paint stroke 2.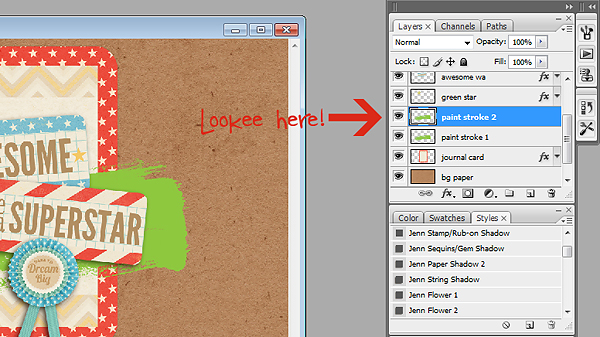 4. Move your paint stroke 2 layer to be below the journal card layer.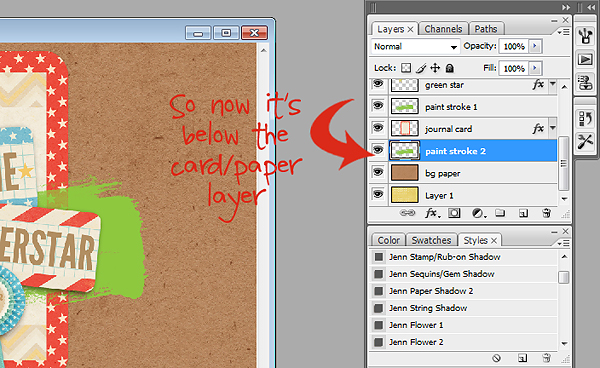 5. Clip (CTRL + ALT + G) the paint stroke 1 layer to the journal card layer. Merge (CTRL + E) the two layers.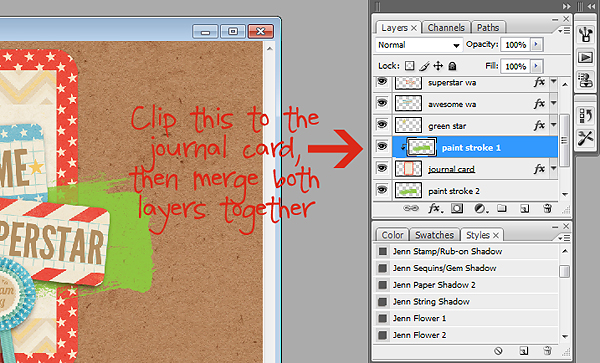 6. Select (CTRL + click on layer thumbnail, so you get marching ants) the journal card layer.
7. Extend (Select/Modify/Expand) the selection by 10-15 pixels (this will determine how close/far the paint smear will be from your paper piece layer).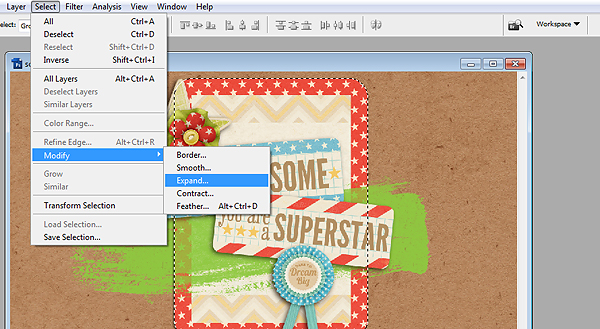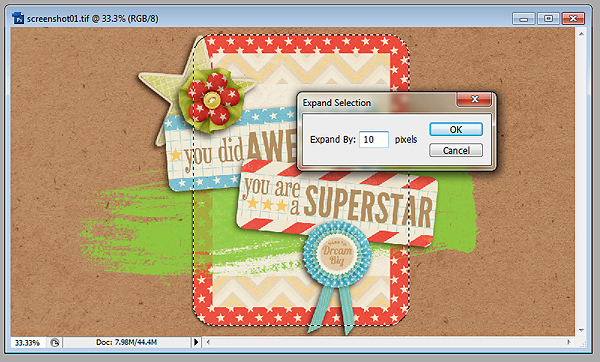 8. With marching ants still on, click on the paint stroke 2 layer.
9. Hit delete. The layer looks like it's missing its middle part now.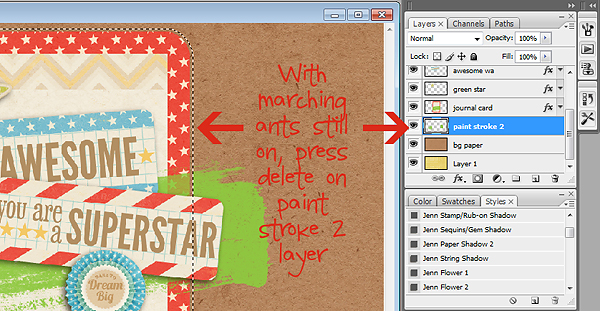 10. Deselect (CTRL + D) the marching ants from the journal card layer.
11. Move/nudge your paper piece layer OR the paint stroke 2 layer to the position you want. Ta-daaaa! You've got the look of a smeared piece of paper!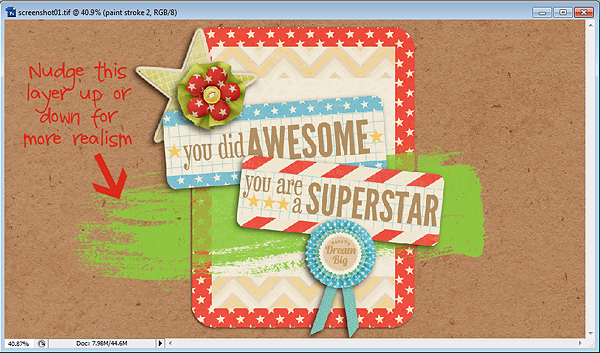 It also adds more realism if you nudge your paper so the paint smear is very slightly "off" from the paper. Play around with the extend distance (10-15 pixels) and find which one works the best for you. This also works with painted doodles and even large wordart over paper pieces.