Basic Shadowing Techniques: Anatomy of a Page
Sheri (SeattleSheri) here, with the second installment of a series of shadow techniques.  This tutorial was developed in Photoshop CS5, but may be adapted to other versions.  I thought it may be fun to show my technique for shadowing a page.  While this will vary from scrapper to scrapper, it will give you a general idea of how you can tailor your page to meet your preference.
As an example, I'm using my Brothers page featuring Cest La Vie by Zoe Pearn and Cherished by Kristin Cronin-Barrow and Penny Springmann
I'll start by showing you what the page looks like with no shadows.  As you can see, there is very little depth to this page.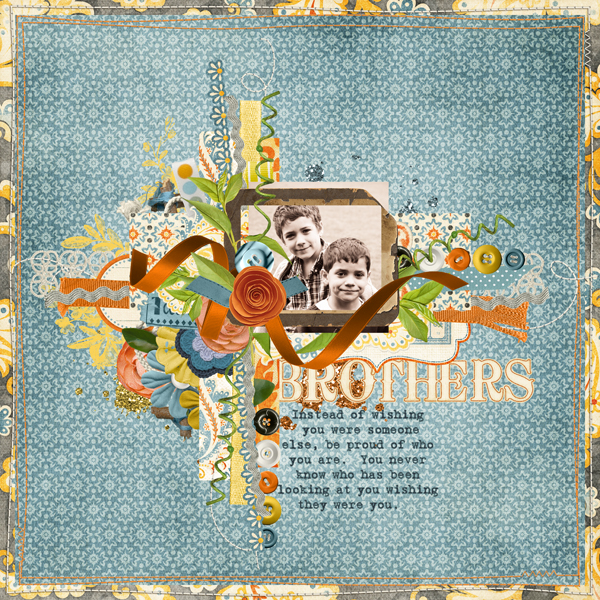 Now, let's start the shadowing process.  In this version, I've applied the same shadow to all of the elements within the page.  While it's an improvement over the original, we all know that not every item will cast the same shadow.  Not only that, but everything is lying too flat on the page. I think we can still do better.
*Multiply, Opacity 85%, Distance 10, Spread 0, Size 15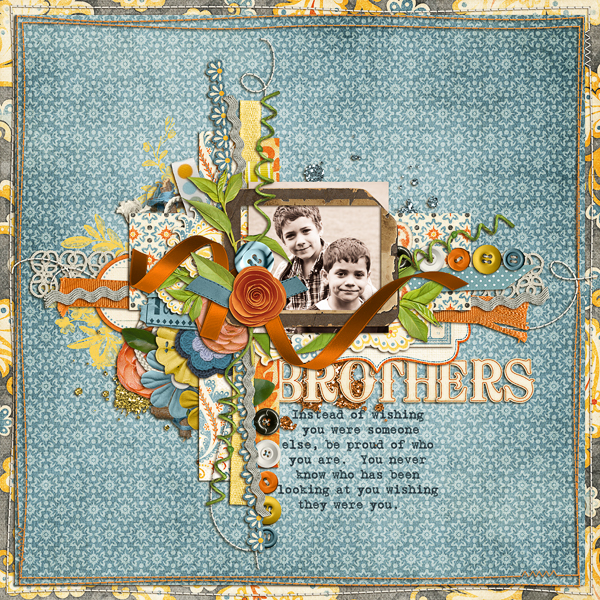 Now, let's see if we make a more aggressive shadow what it looks like.  It's definitely got more depth, but it still doesn't look realistic.
*Multiply, Opacity 65%, Distance 50, Spread 0, Size 50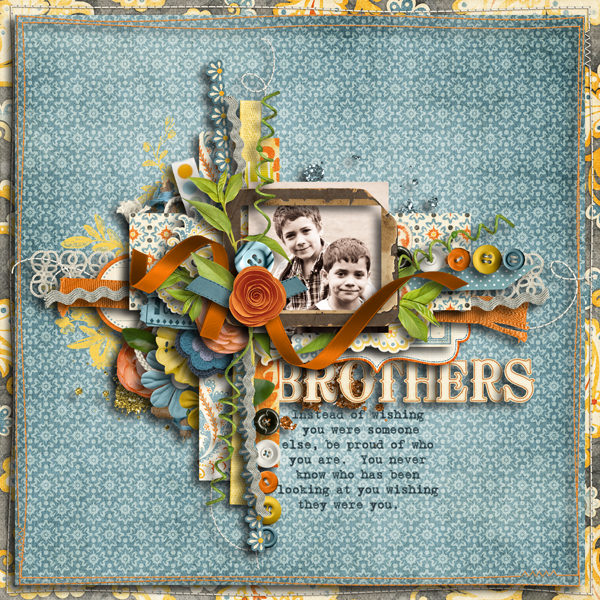 Now let's take a look at customized shadowing.  The general principle is to make items you want to appear to lie flatter to have a smaller shadow.  To create the perception of depth and to mimic how a true shadow would be cast, it's necessary to play around a bit.  Here is an example of different shadow styles applied throughout the layout.  Not only is is important to apply shadows appropriately, but also make sure you've used layer orders that are realistic.  It's imperative to make sure that that the distance is larger for layers that are on top and that layers that are closer to the background have shorter distances.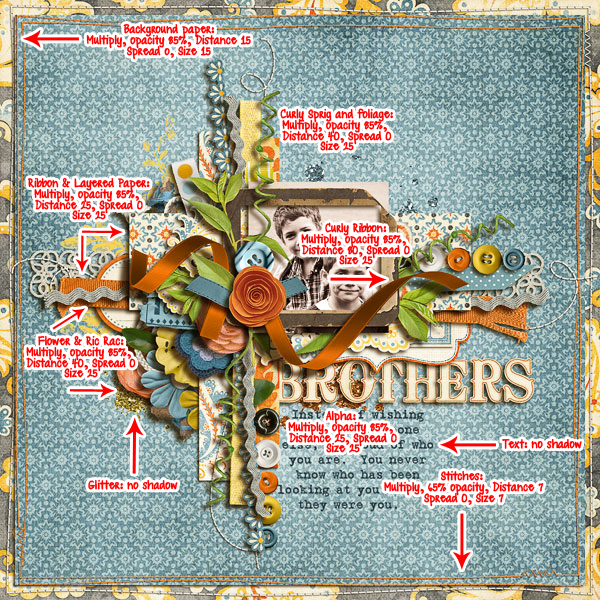 And the finished product: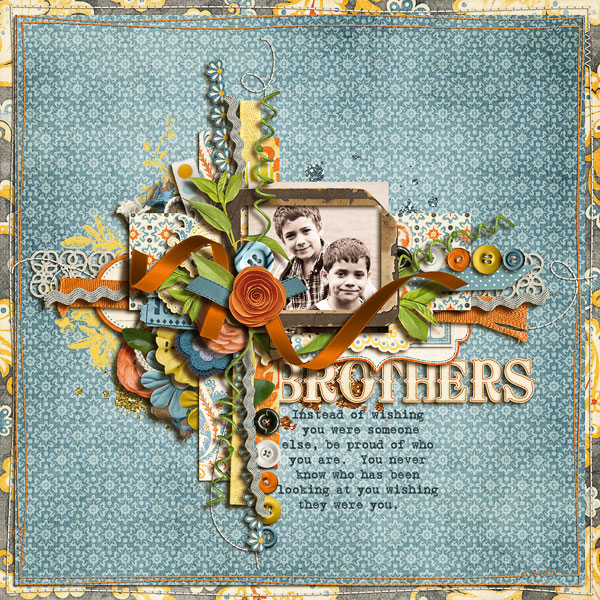 I hope this has provided some insight into shadowing.  I'd also like to emphasize that there is no right or wrong and this style may not be everyone's preference.