Partial Extraction in Photoshop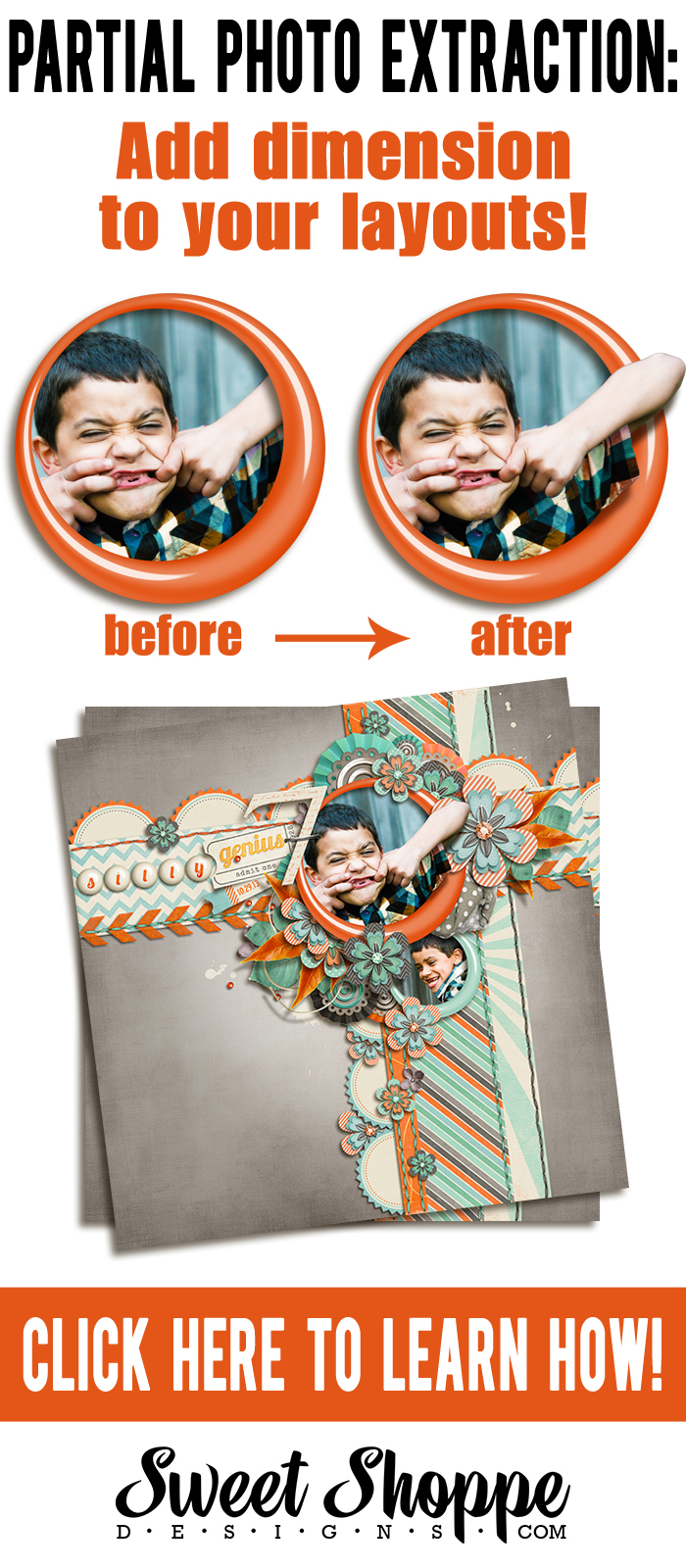 This tutorial supplements my other tutorial on Extracting From An Image , which shows to how to do a complete extraction from a photo.  This method allows you to have part of your image appear to be comping out of a frame or other object.  This demonstration uses Photoshop CS5, however, it could easily be adapted for Photoshop Elements or other programs.
Video:
Original Layout:

Finished layout: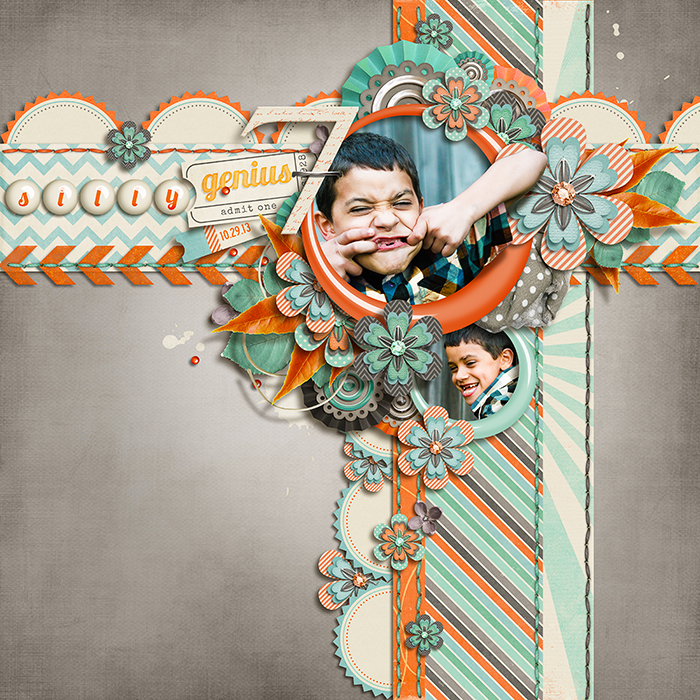 Thanks and happy extracting and scrapping!
Sheri (SeattleSheri)