Silhouette Software Overview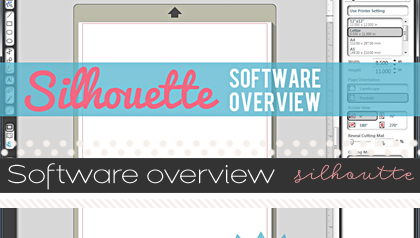 Black Friday was an exciting time around here, not only did we have our awesome annual sale in the Shoppe, but so did Silhouette America… and many scrappers took advantage of the sale and I'm sooooo very excited to see my scrap peeps getting what I consider to be my most favorite tool for scrapping!!! So, I thought I would work on some more Silhouette tutorials and thought an overview of the software would be a good start to helping you get started if you haven't already.
But, first I wanted to share a few tips with you, if you haven't gotten started yet… it's super easy to get started and so easy to make your first cut, but I've run into a few things I wanted to share with you…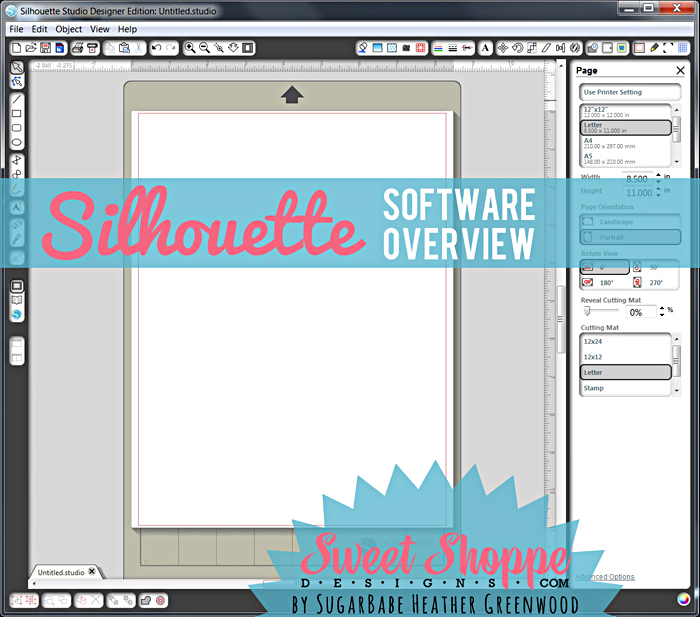 TIPS
1) Skip the download disk that comes in your box, and just download the software from the Silhouette America store, there are most likely some updates that have been made since the disc was made so it's just one less step to download from the website, HERE.
2) find a CLEAN, WHITE t-shirt (thanks for the tip, Donna)  and rub it on your fresh new mat and pull it off a couple times to make it less sticky… if you don't, you will likely destroy your first cut trying to peel it off your mat.
3) hybrid scrappers, consider upgrading to the design edition, it not only allows you to open SVG files, but it also allows for pattern fill using the digital papers in the Sweet Shoppe… I use it very frequently for print and cut and it's been totally worth the price for me for how much I've been able to do… my poor trimmer and scissors get no lovin' anymore, LOL… or at least, not as much as they used to.
OK, so I've done a bunch of screenshots and labeling… hope this helps you get a bit more acquainted with your software and brings you one step closer to using that beautiful new machine of yours…
 OVERVIEW
I'm going to share with you the three buttons on the left for PAGE, LIBRARY, and SHOP… and then focus on the toolbar in the upper right hand corner of the software since they are the tools I use the most… in a future tutorial, I'll share the rest of the tools and what they are used for.
A quick overview of the tools on the left-hand side and the ones you'll use the most is the "Select" tool which is just like in any other cursor in any other software to select highlight what you're working with. It's located at the top and then the three tools highlighted below are other tools you'll want to know…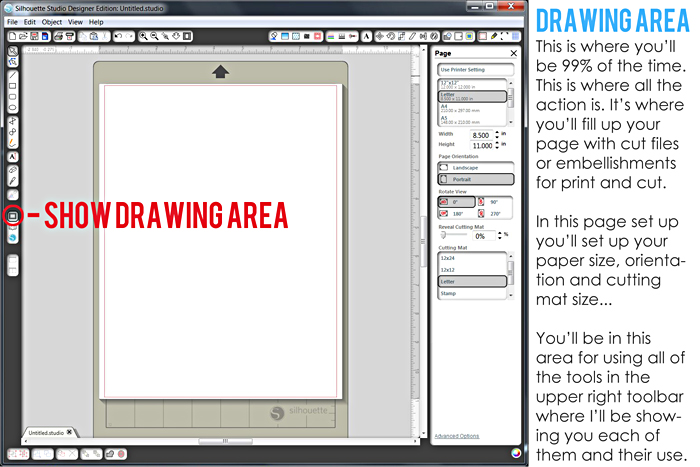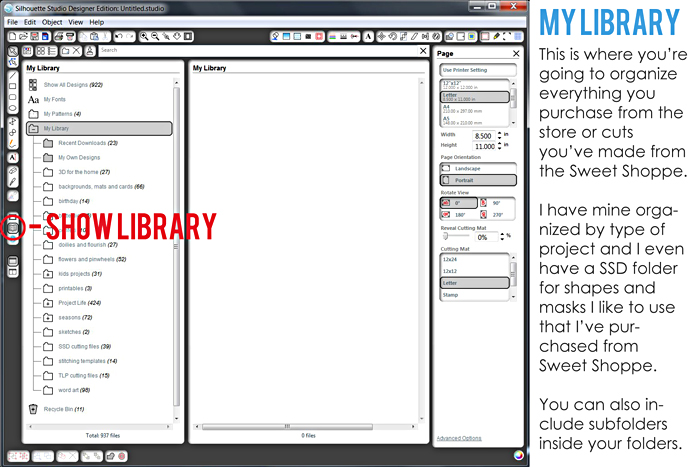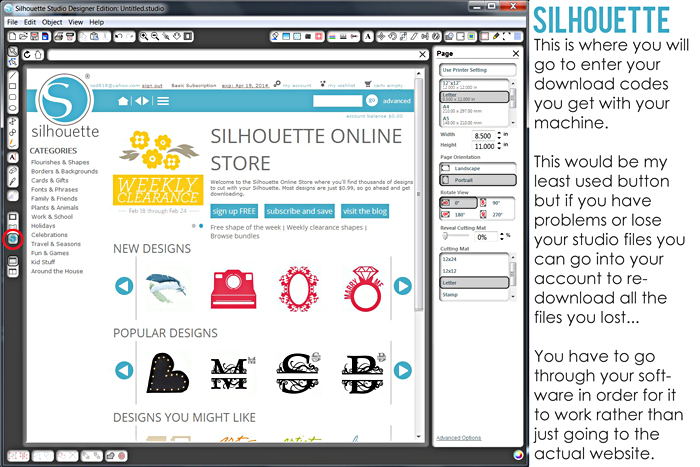 For the upper right toolbar, I will just be overviewing the basics, there are advanced options and I'll go over those another time…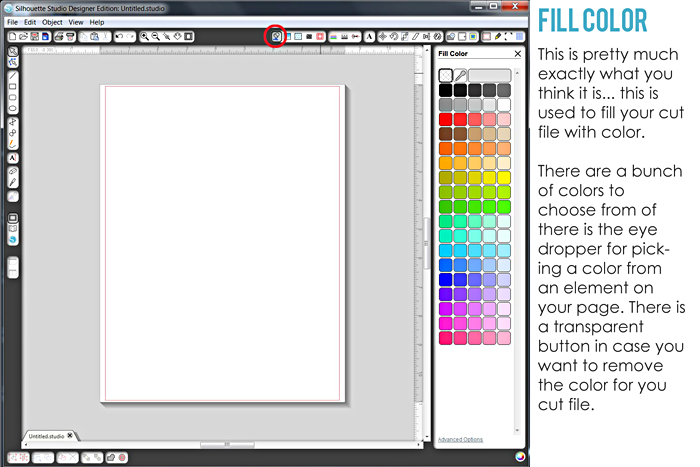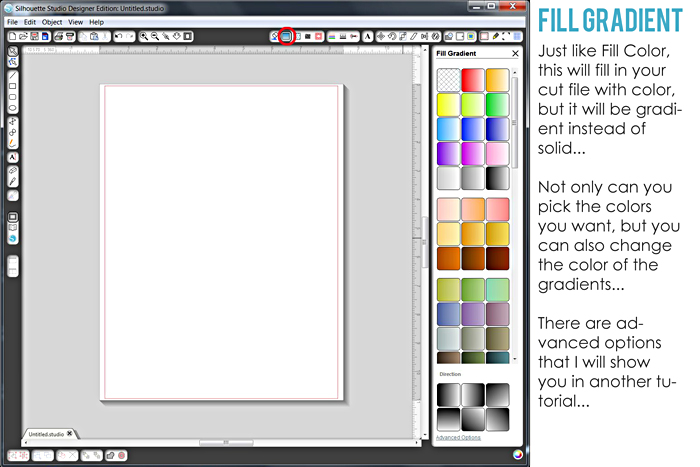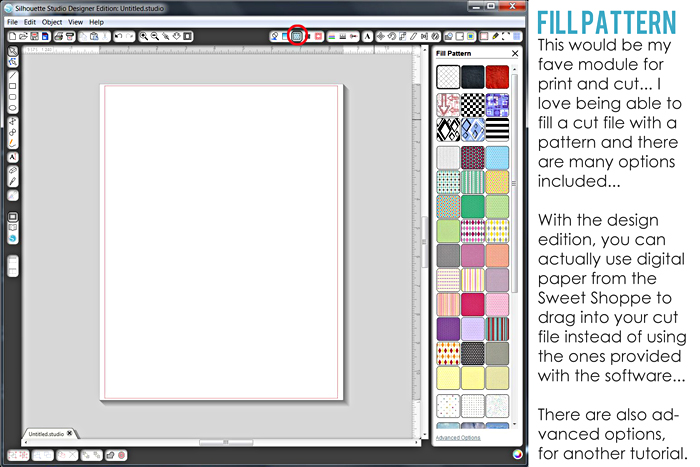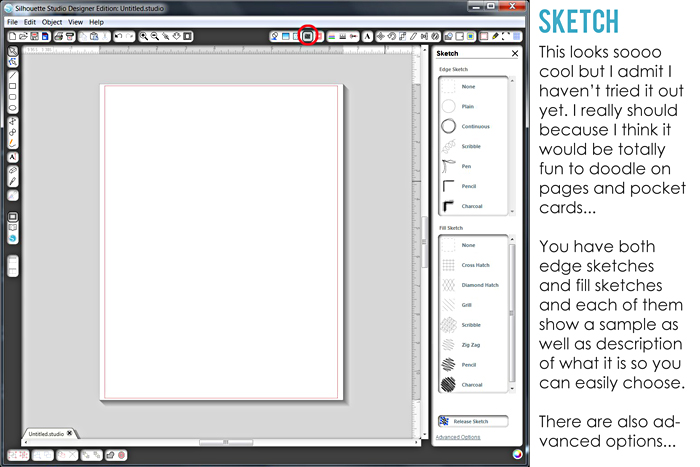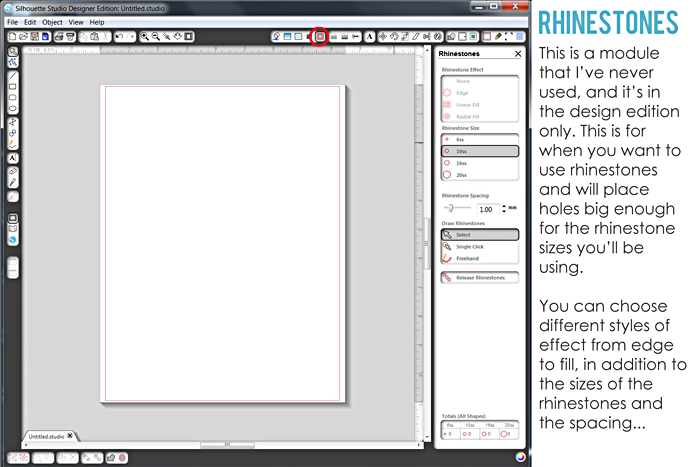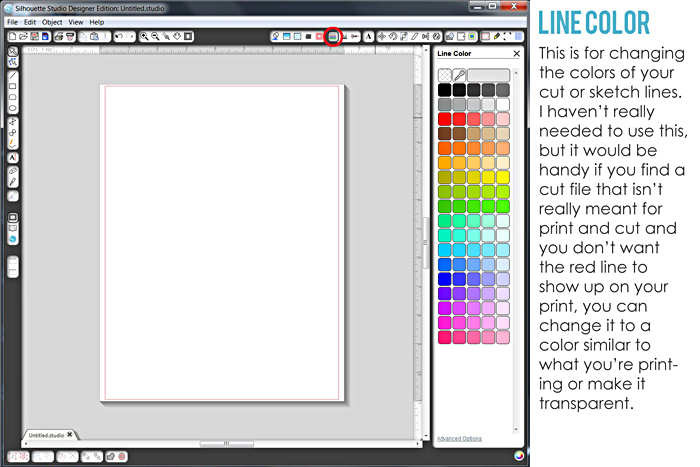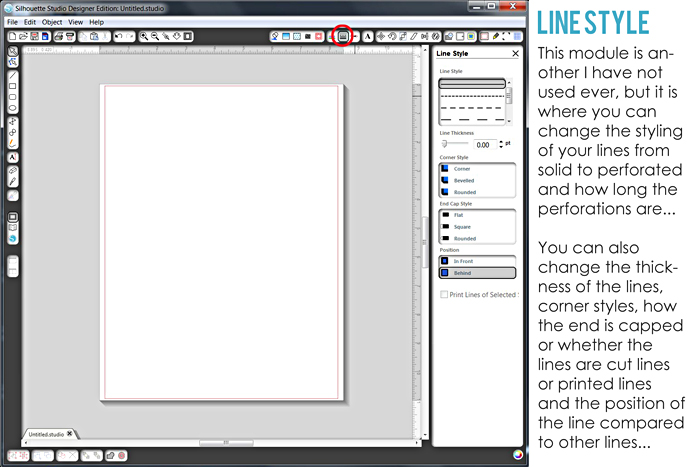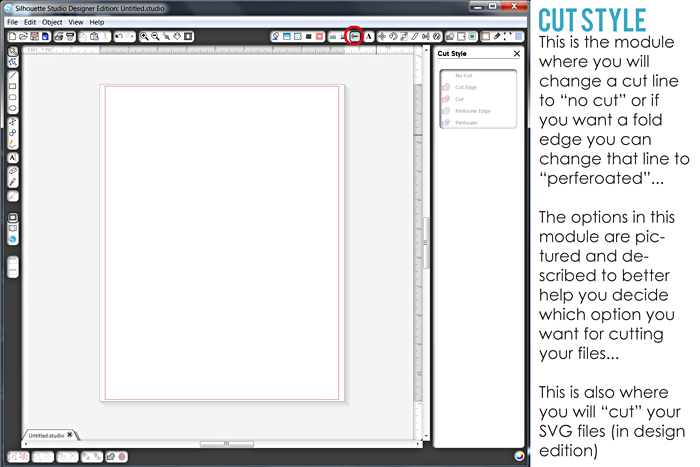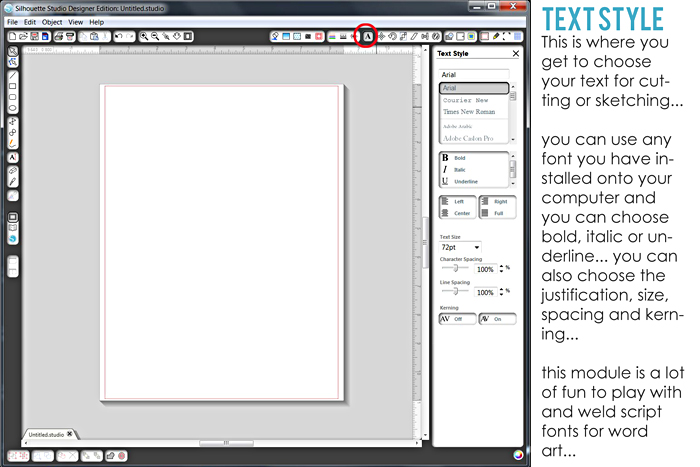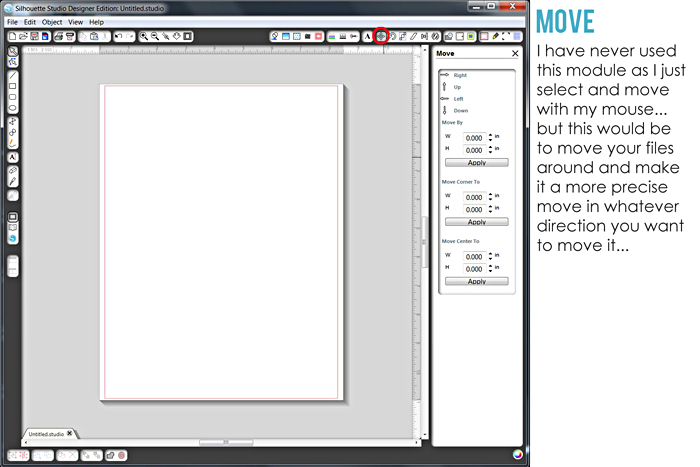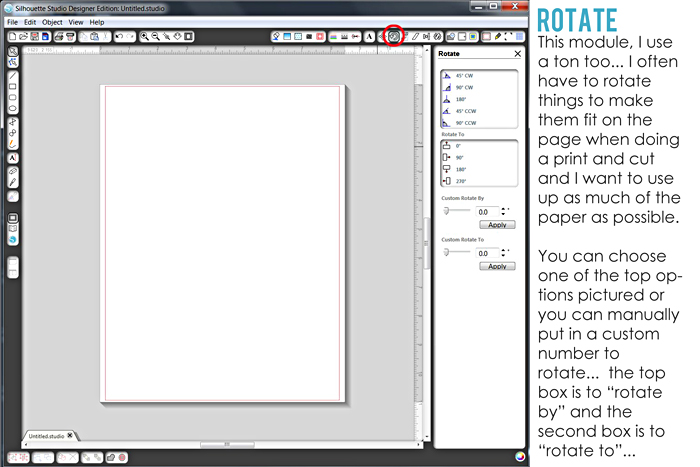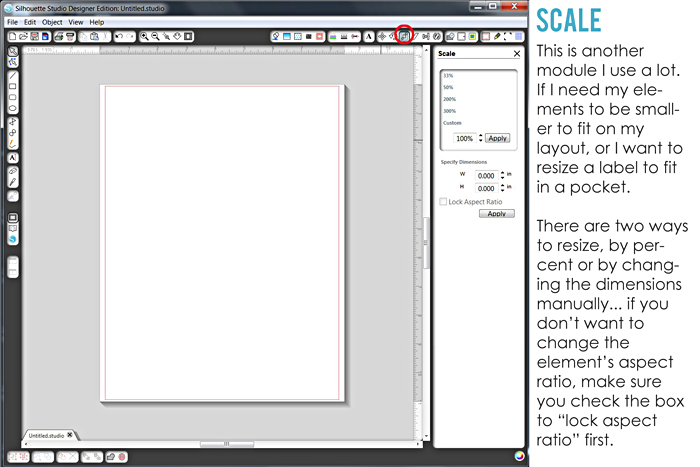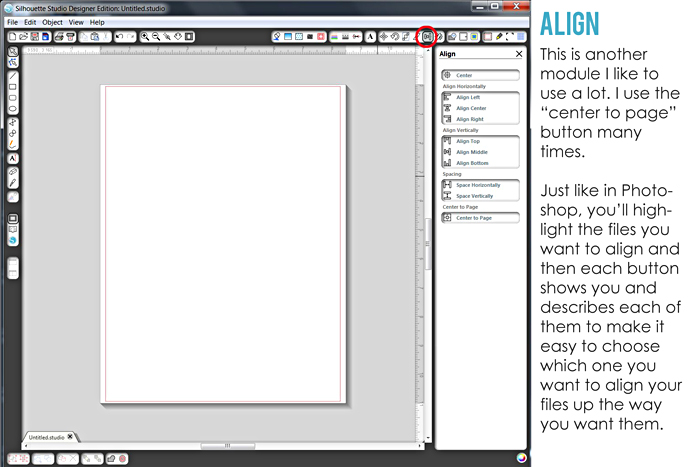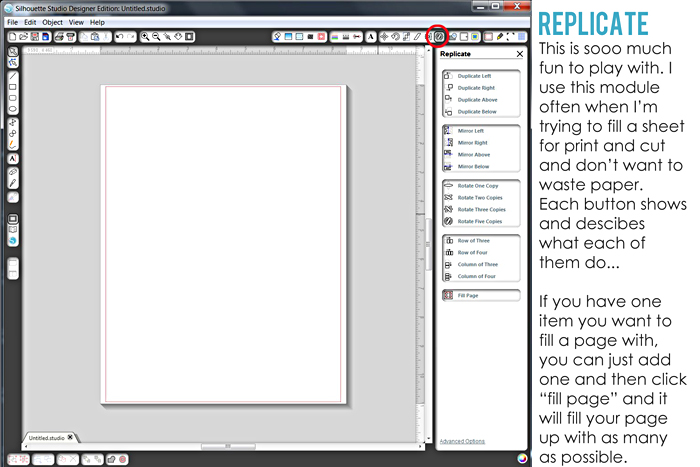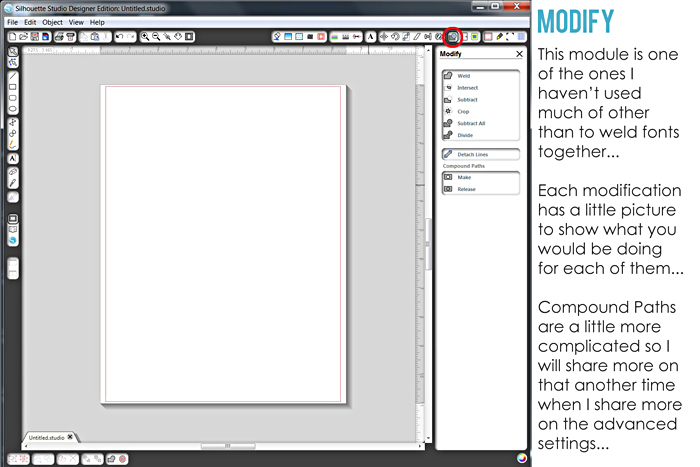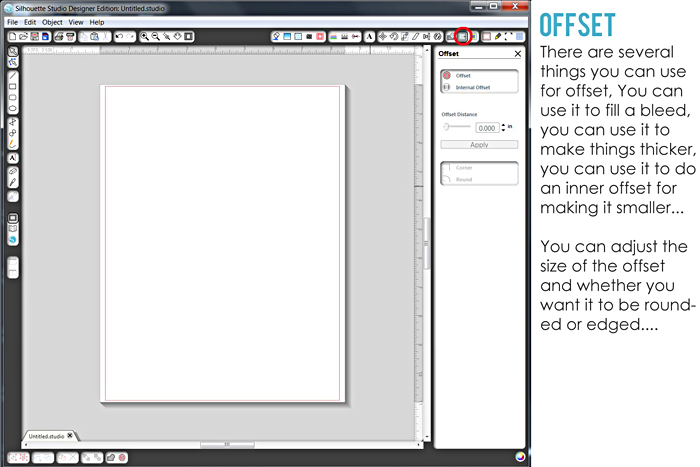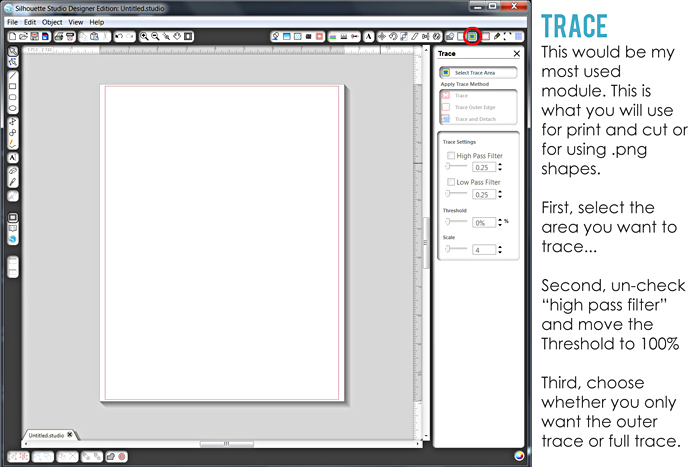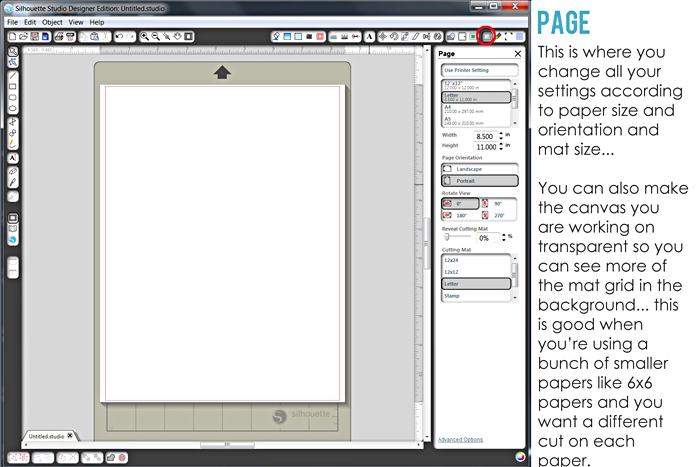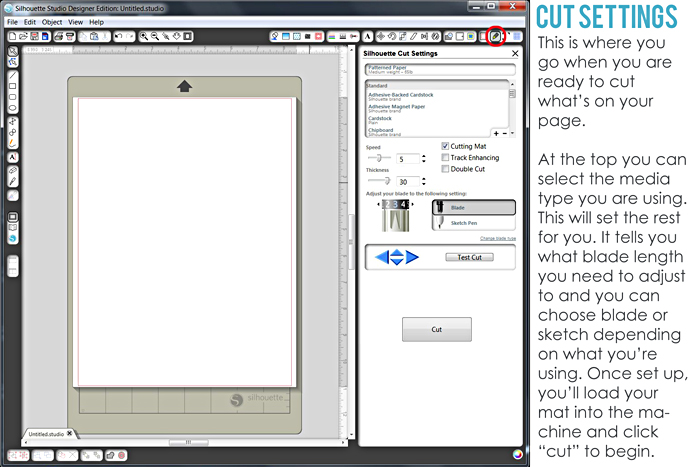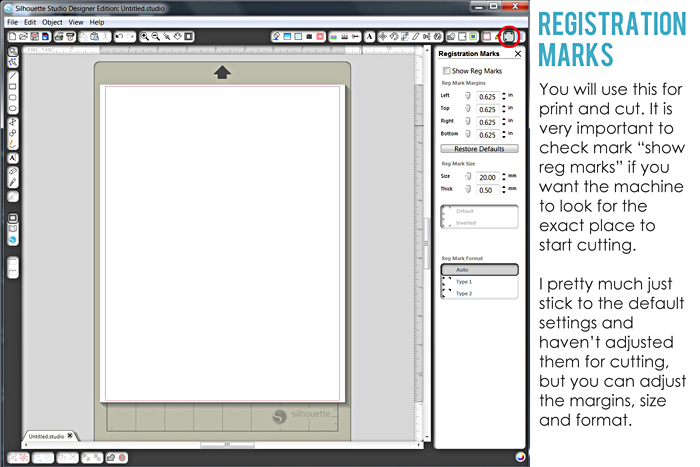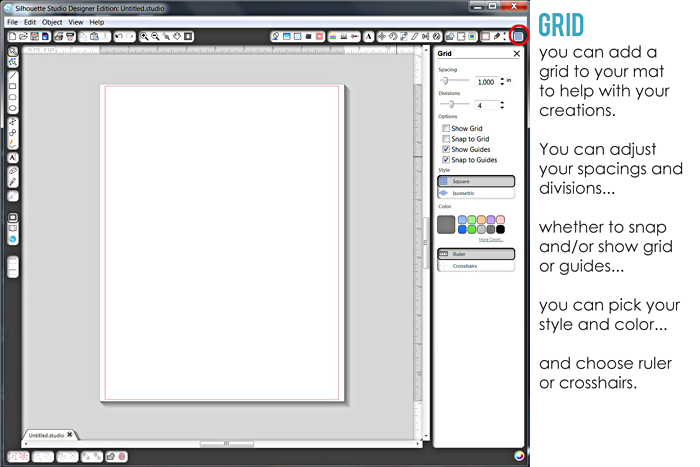 I hope this helps you get a little bit more familiar with the Silhouette Software… If you have any suggestions for future tutorials you'd like to see for the Silhouette, please let us know, we'd love to help out!!!
Save