Save time by cutting out your digital embellishments using your Silhouette!
Previously, I taught you how to make your own print and cut sheets from Digital embellishments, now I'm teaching you how to make cut sheets for your Silhouette!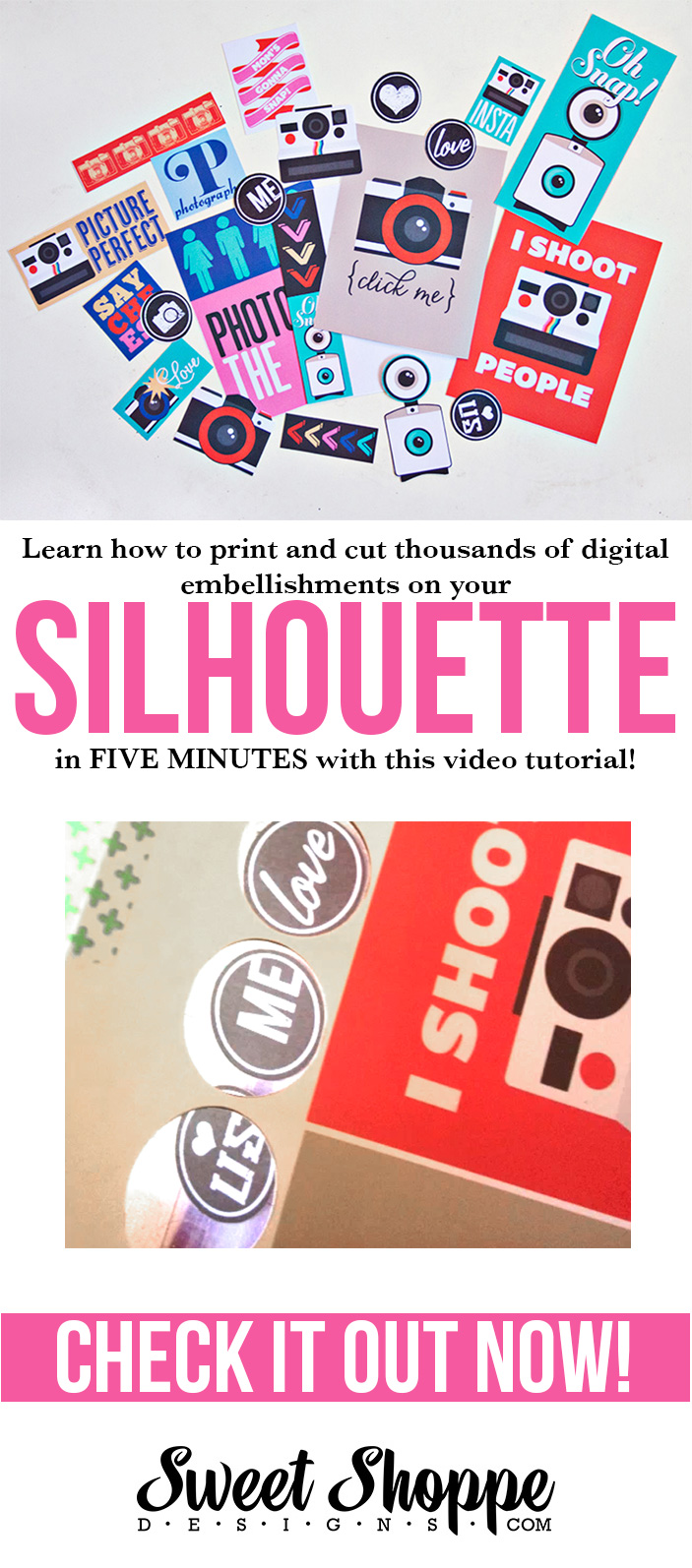 I don't know about you, but I certainly get tired of cutting out all these intricate digital embellishments by hand, so give your scissor fingers a rest and use your silhouette! In this video tutorial, I will walk you through how to use your favorite digital embellishments on your die cutting machine.