How to Get Started with Digital Art Journaling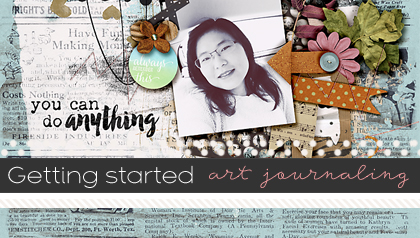 If you're a Pinterest Lover, I'm sure you've seen some beautiful art journaling pages pinned there. They can be so beautiful—yet so intimidating. The thought of splattering at the wrong place or cutting/gluing stuffs and how it might not look the way we envision it in our head… yet, it does not stop me from drooling and admiring the beautiful creations of those awesome (and braver than me) artists! Here are a couple of projects that I found and love from Pinterest recently: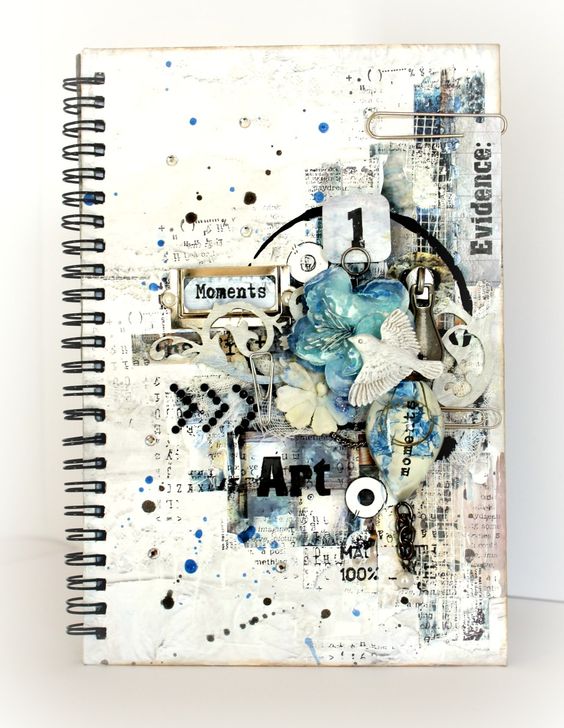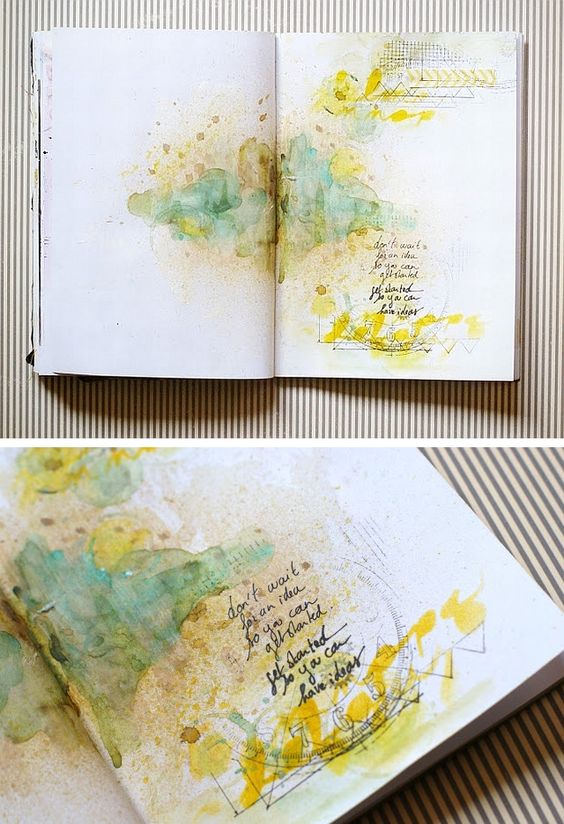 Aren't they gorgeous?
I've heard people say that they tried paper scrapbooking only to fall in love with digital because there were a hundred and one reasons to love it more: less mess, the undo button, the speed, no clutter, etc. It's just easier! Well, the same can be said for digital art journaling, too. So, I'm here today to break it down for you and help you get started making your own digital art!
What is Art Journaling?
First, let's talk for a minute about art journaling as a whole. What the heck is it?
Here's the great thing—it's whatever YOU want it to be! An art journal is a book that's just for you. Or it's a canvas masterpiece that you made with a favorite quote. It's something you look at that makes you smile. It's not for your family or your kids. It's just for you! It's the most "All About Me" book you can make. Whether you fill your books with quotes or journaling, this book is your journal—your place to pretty it up or have fun making a mess. And it's the best "scrap therapy" there is!
There are no rules. It is whatever you want to make it.
How Do I Even Get Started?
Just like you did when you first started digi scrapping: you lift someone!
You can use Pinterest to help you find other people's gorgeous work. And once you know what you like, you'll know what you need! Here is one Art Journaling Ideas board on Pinterest, that is full of amazing art journaling examples.
Find out what type of art journaling appeals to you. Then you'll be able to gather the supplies you need to start making your own digital art!
What Kind of Art Do You Want to Make?
Ask yourself what you'd like to do with your art: Do you want to make a 8 x 8 Shutterfly book that's just for you? Do you want to have your finished work printed on a canvas? Once you have an idea of what you'd like to make, you'll be able to focus in on your work and get started!
Gathering Your Supplies
So, if we were getting ready to paint, here is where I'd have a list for you of things to gather… paintbrushes, paint, bubble wrap.
But we aren't messing around with paint! We're going to do things digitally! So, instead, we should gather some digital gorgeousness to create with!
For the page I am working on, I have decided to use these products, which you can click on the images below to find them in the Shoppe: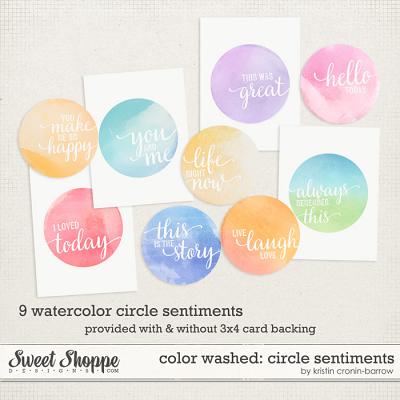 And now I'm going to show you just how easy it is to make yourself a page with a step-by-step look at how you can use your scrapbooking tools to make artsy pages!
STEP 1:
You'll start, as always, with a piece of background paper. I chose this one from the Change Is Beautiful kit by Captivated Visions & Two Tiny Turtles because most of the distressing is already done for me: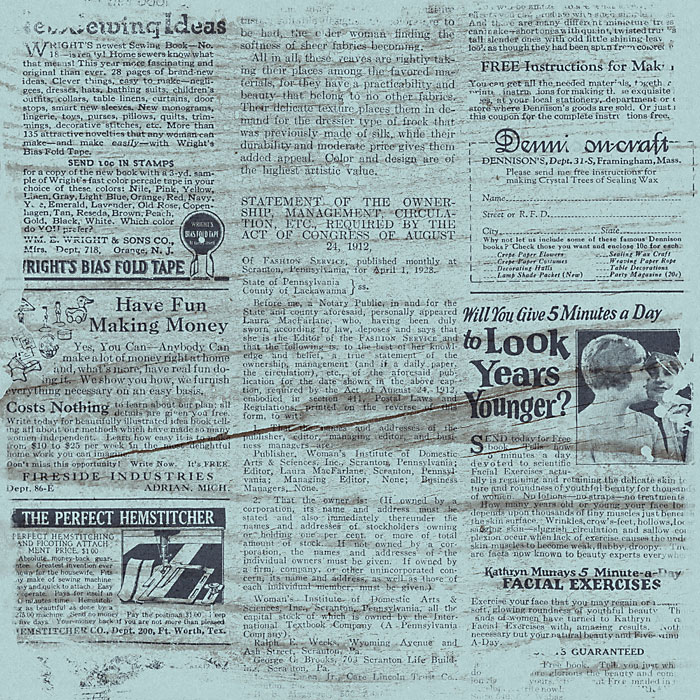 STEP 2:
Now add some paint! These layered paint pieces are from the Silent Battles: Grief – Mixed Media by Captivated Visions & Studio Basic Designs: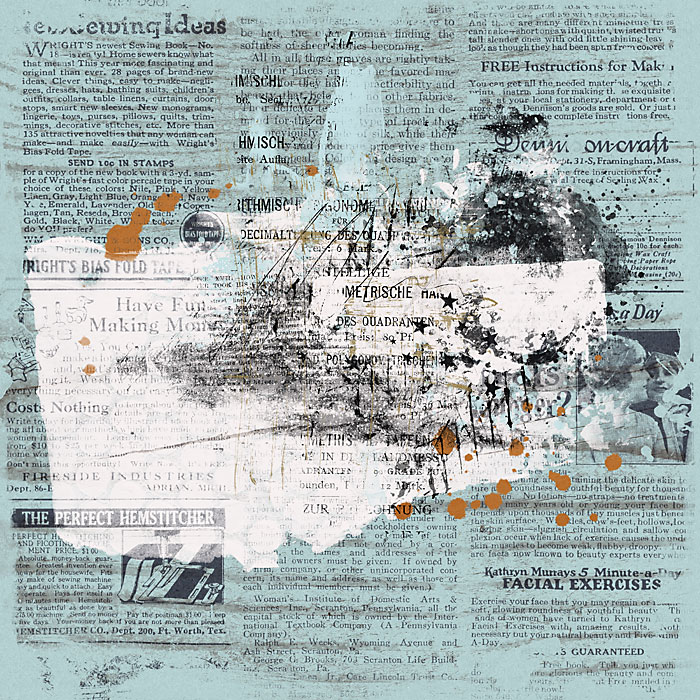 The best thing about digital paint? You can move it around you page over and over again. LOL! It never has to dry.
STEP 3:
Next I added some paper pieces and stitches, elements from Change Is Beautiful kit on top of the paint to my liking: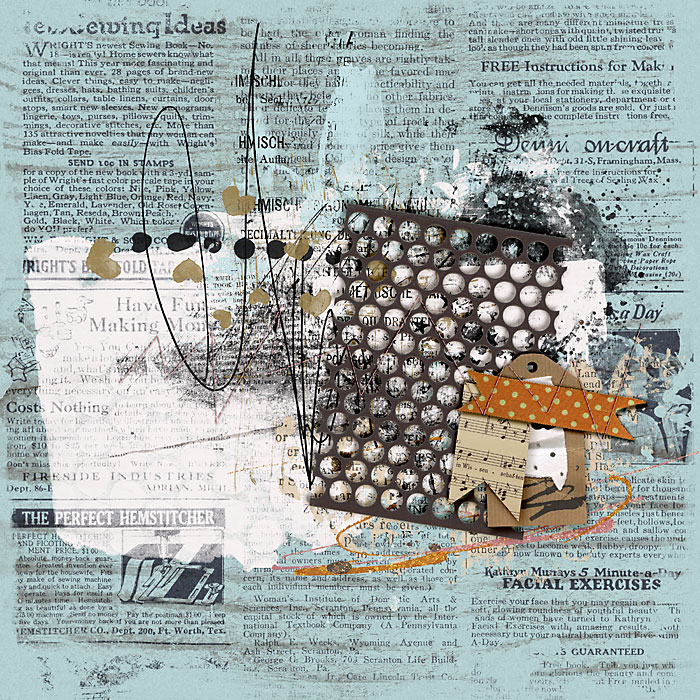 STEP 4:
Next I added a photo of me and some more embellishment from the same kit: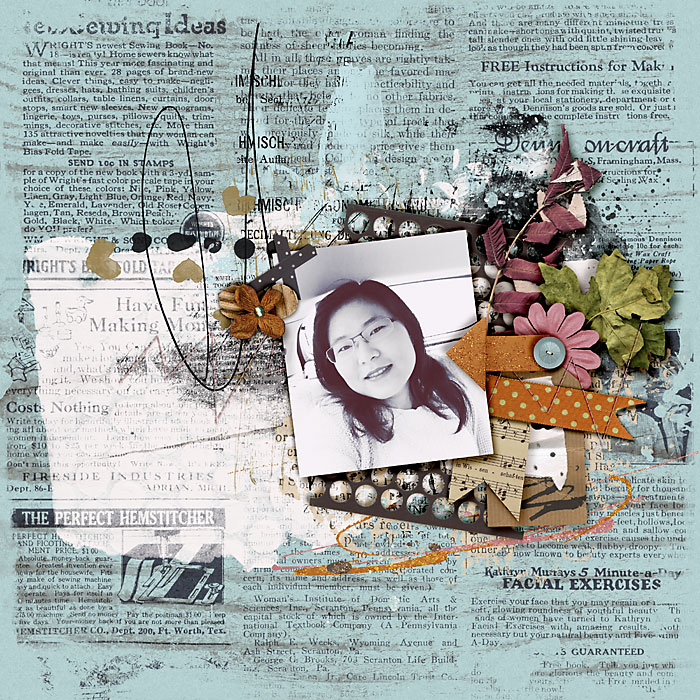 STEP 5
And finally, I added some word art and a sentiment to my page as my title: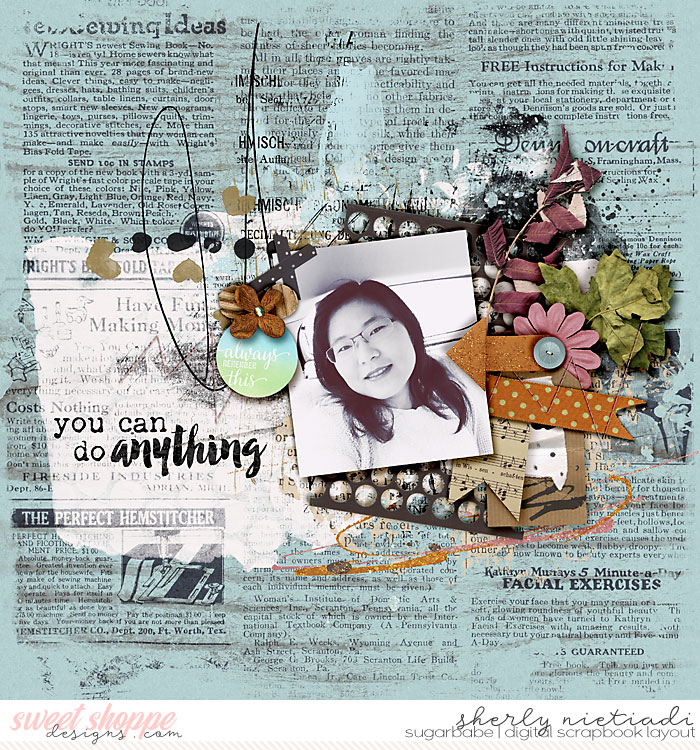 And now for some inspiration from the gallery! The images are all linked so that you can leave some love, too. First, here's another one from me:
Sherly: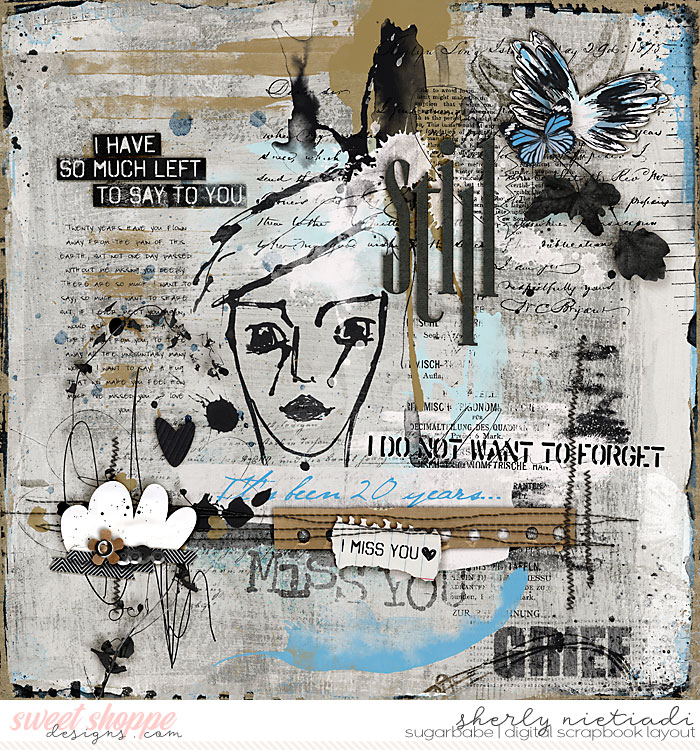 Laura: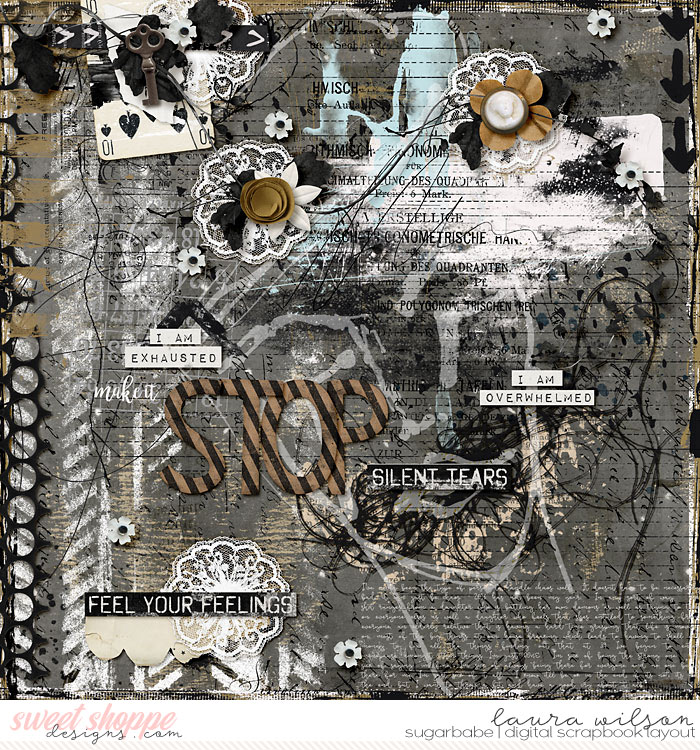 Crystal: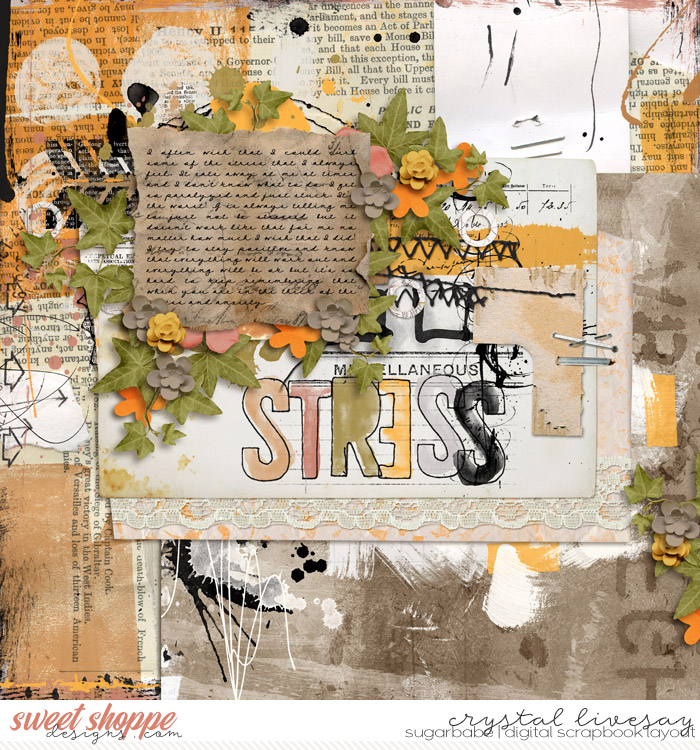 Rachel of Captivated Visions: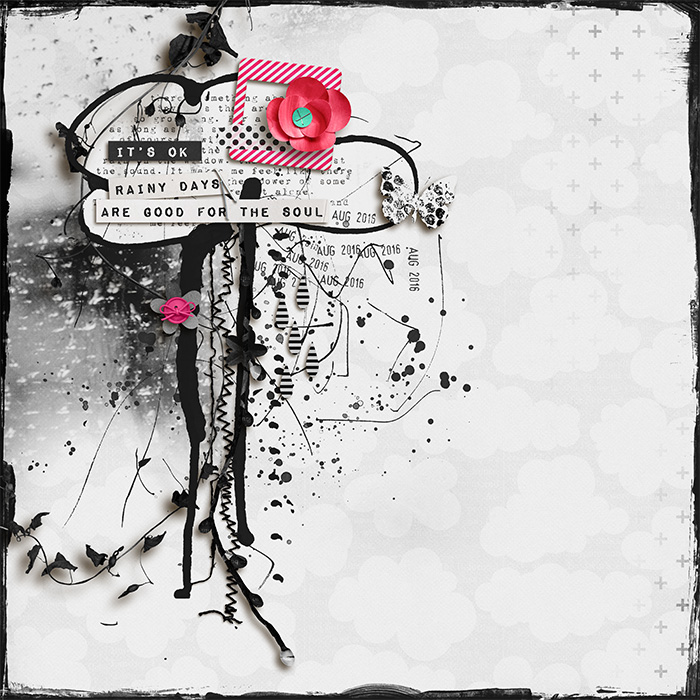 Chloe: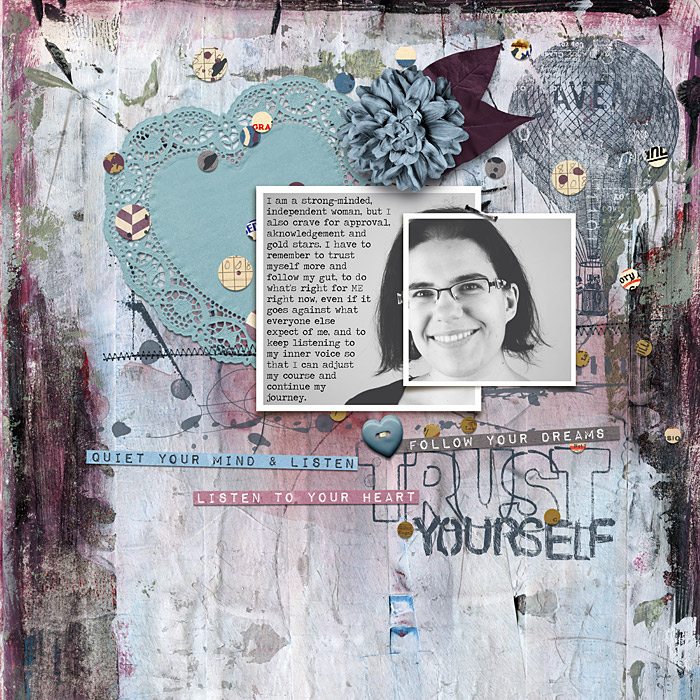 AJM:
zanthia122: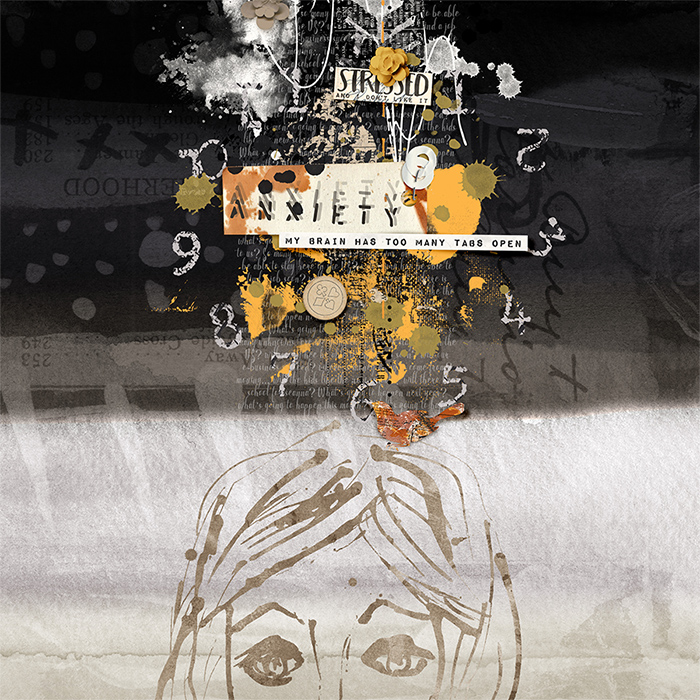 Dalis:
As you can see, there are so many ways to make an art journaling page! It all depends on what moves you. The layouts here are a great place to start. Pick one you like and lift it! (And if you do, be sure to come back and leave me a link in the comments section. I would love to see your work!)
I hope you've enjoyed learning a little bit more about digital art journaling. I hope you have fun playing with this wonderful creative outlet.
Happy Scrapping!
Save
Save
Save
Save
Save
Save
Save
Save
Save
Save
Save
Save
Save