Memory Lane Monday – Meghan Mullens

Hi everyone!! Britanee here, writing my VERY FIRST blog post for Sweet Shoppe Designs! I'm thrilled, can you tell??
Enough about my excitement, I'm here to talk about Meghan Mullens! She is our Featured Designer so we're taking a walk down Memory Lane to revisit one of her kits this week. We all have those imperfect moments in our lives, the times when our flaws aren't hidden so well, the trials we all go through & the "not good enough" feelings. Meghan's kit, Made of Flaws, helps us scrap those moments beautifully. Using a Spring-themed color palette, Made of Flaws is filled with beautiful papers, spring flowers, foliage, bead spills, a wood alpha & word art that will inspire you!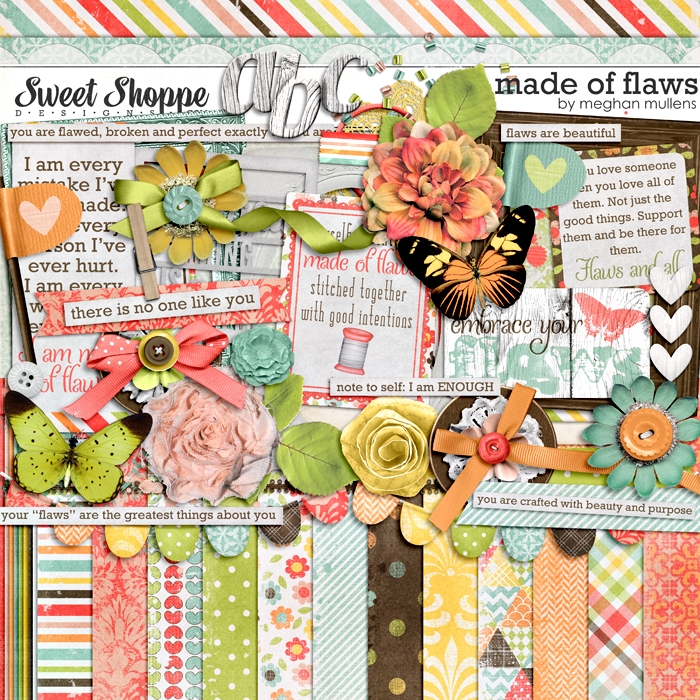 Here's some amazing inspiration from the gallery!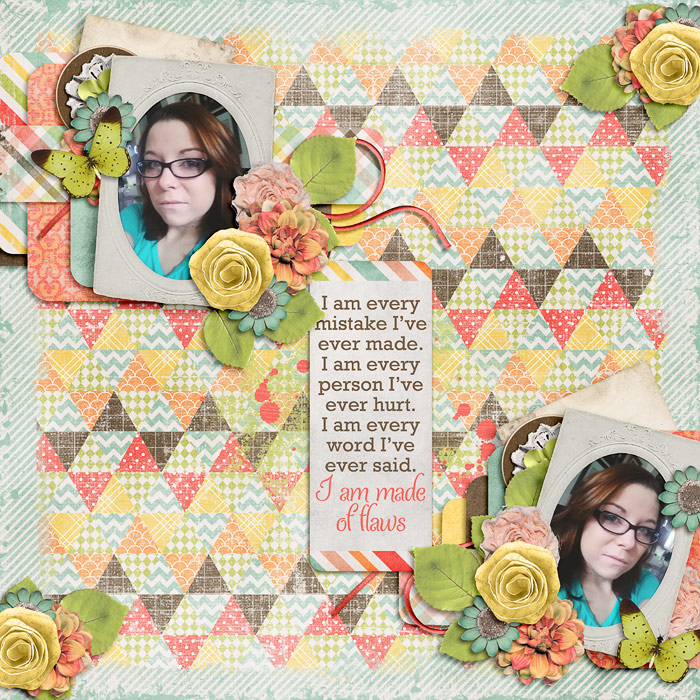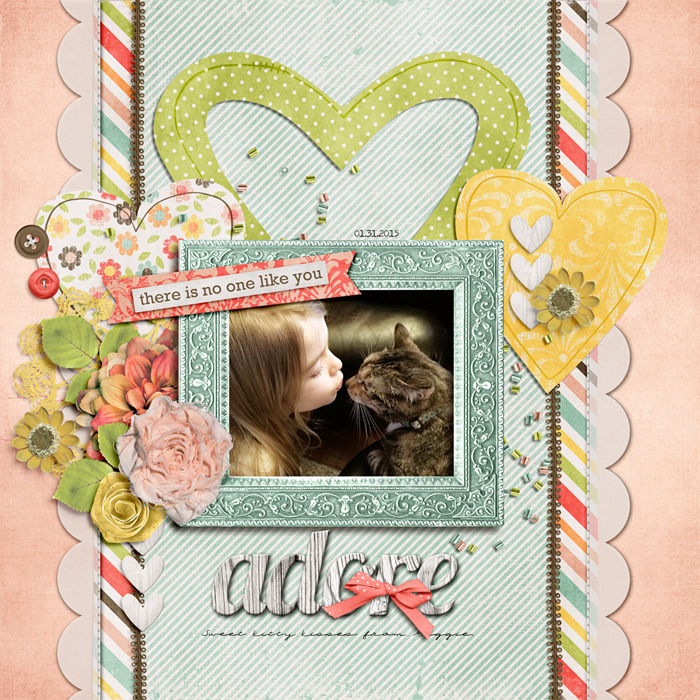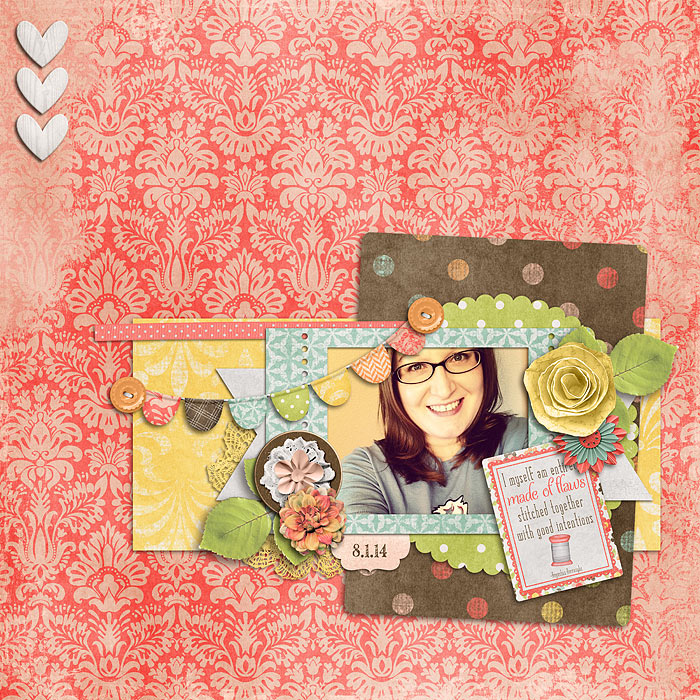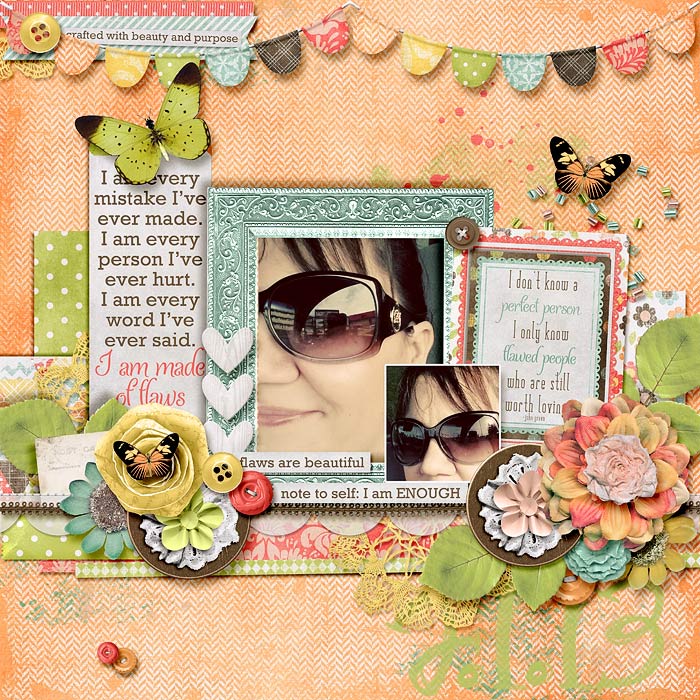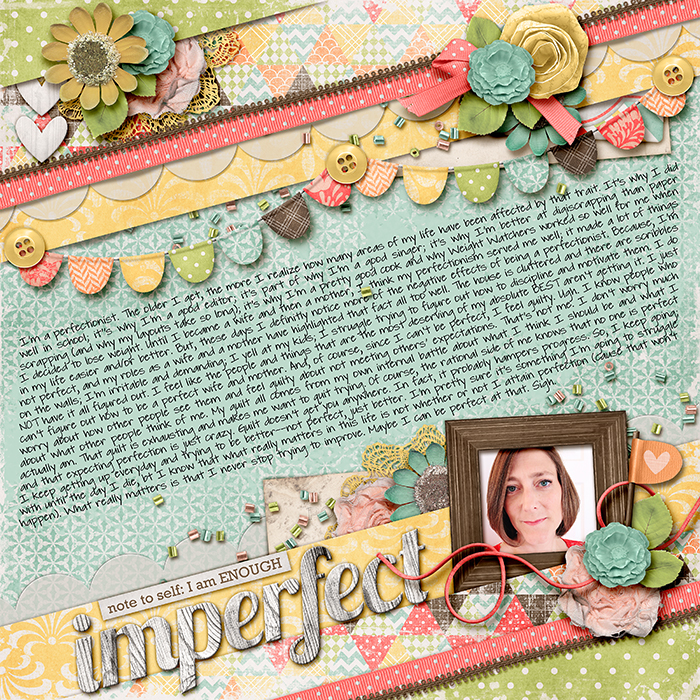 Find this beautiful kit in Bargain Bites today! Feel free to leave a comment with a link to your layout if you decide to pick up and scrap with Meghan's Made of Flaws kit this week sometime!