Featured Designer FWP – Grace Lee
It's Friday & we're debuting our newest Featured Designer, Grace Lee! She teamed up with Amanda Yi & Simone (Two Tiny Turtles) for the newest FWP kit. Treat Yo'self is aaalllll about that…treating yourself and capturing those memories. We all need to do that from time to time and it varies from person to person. What do you do to "treat yo'self"? Photograph it today and scrap those memories! See for yourself how amazing and versatile this kit is…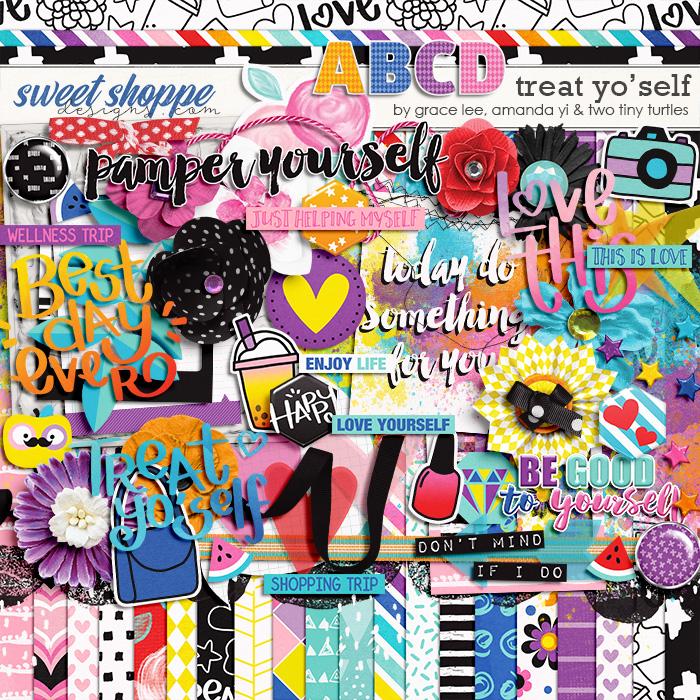 You need to go get a treat and mani/pedi right now, don't you? I love it! So bright and happy, which is how we feel when we've done something for us…right? I asked Grace why she invited Amanda & Simone to work with her and what she loves most about working with them. Here's what she had to say…
When I asked for help with my featured designer kit, these ladies volunteered and I couldn't have been more thrilled. I've worked with Simone before and loved it, and I've wanted to work with Amanda forever! Our resulting kit, "Treat Yo'self," is so playful and fun and just showcases how well our styles mash together. Can't wait to work with them again!

I think the best thing is to see their designs pop up in our shared folder and be surprised by what they've come up with! I chose the colors and put together a mood board, but it was super fun to see the different directions we all went. I love Amanda's word strips and Simone's whimsical illustrations!
See how the Babes scrapped about the ways they treat themselves. There's a few different takes on this theme and it really shows off how versatile it is. Take a look!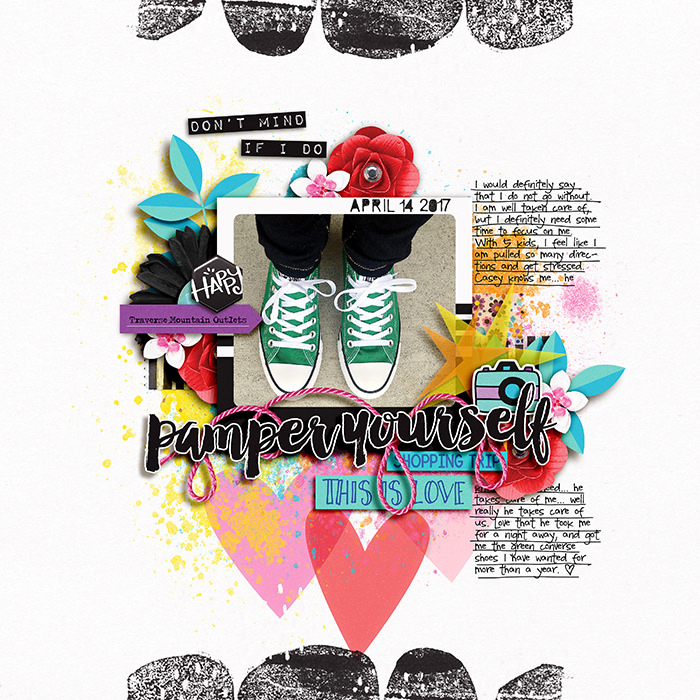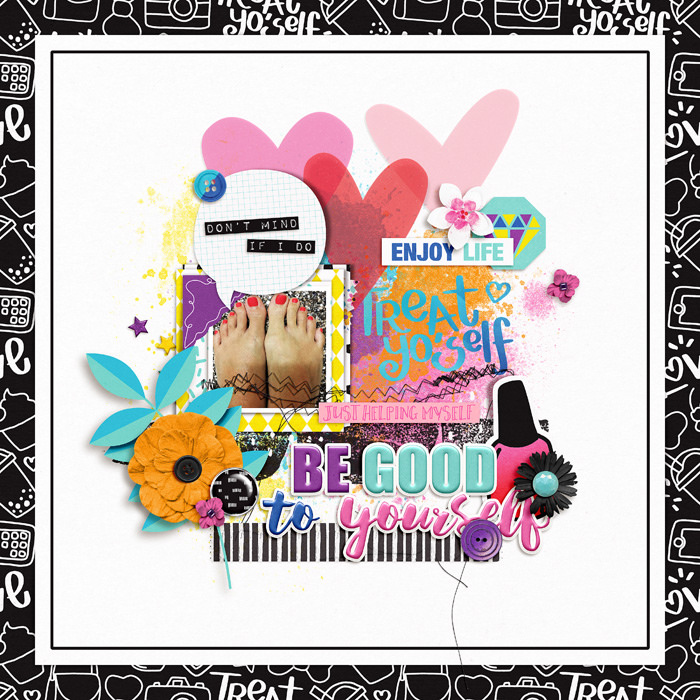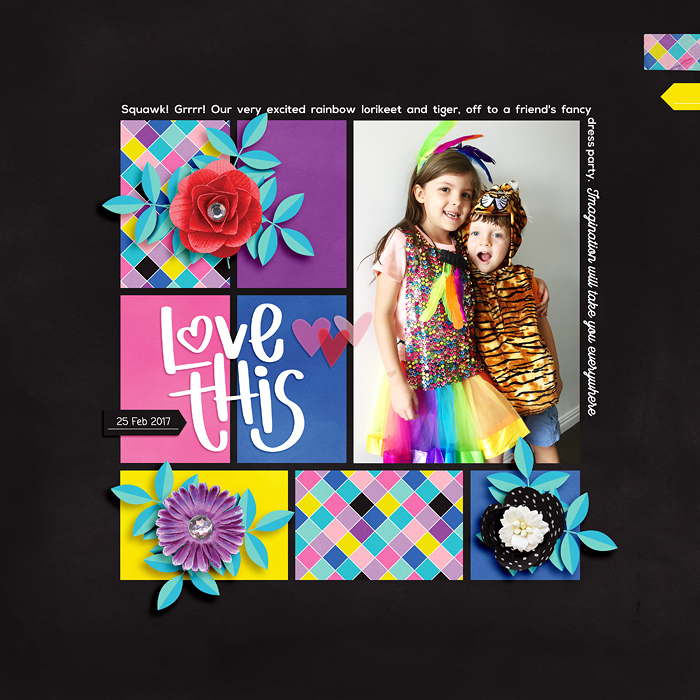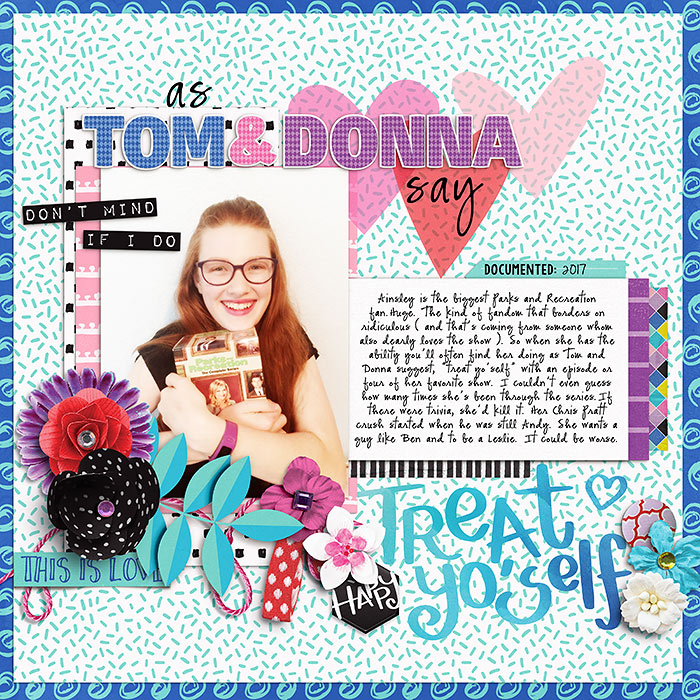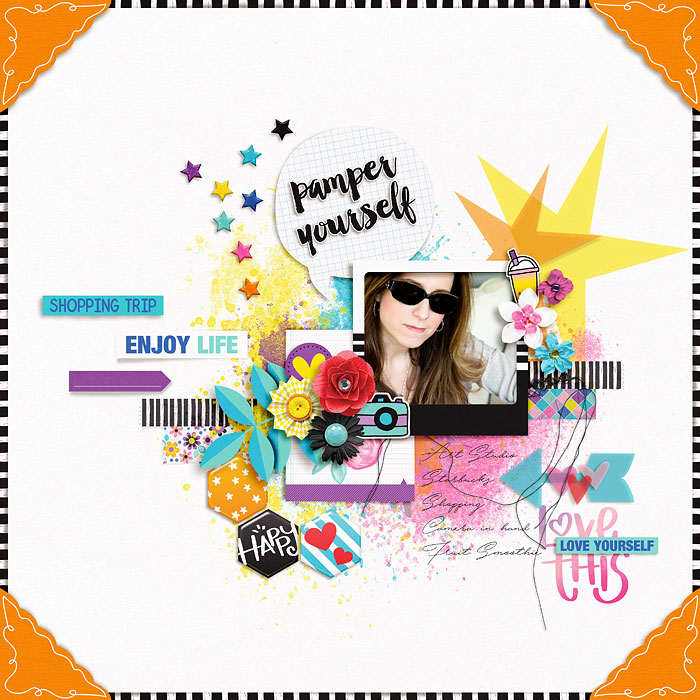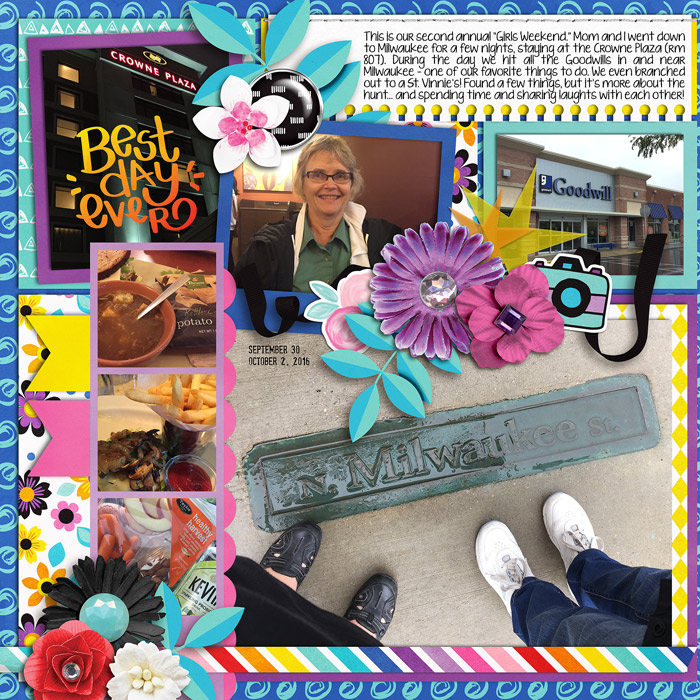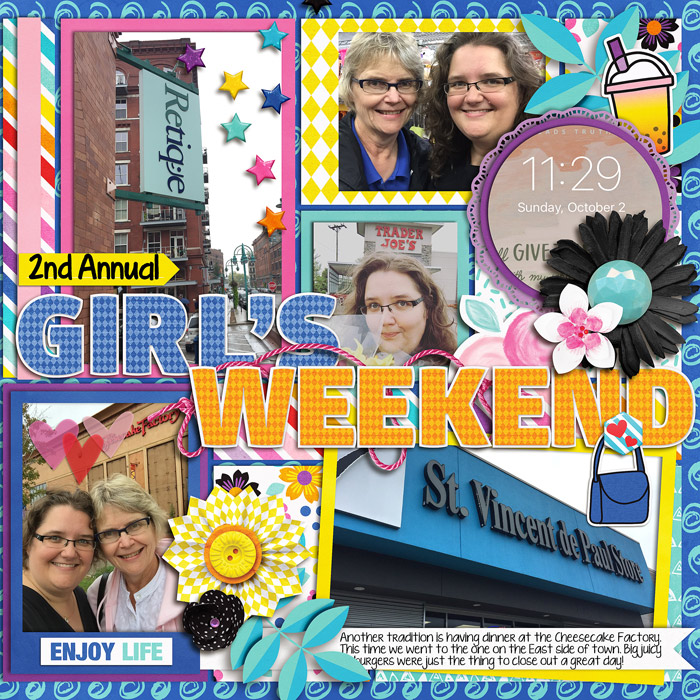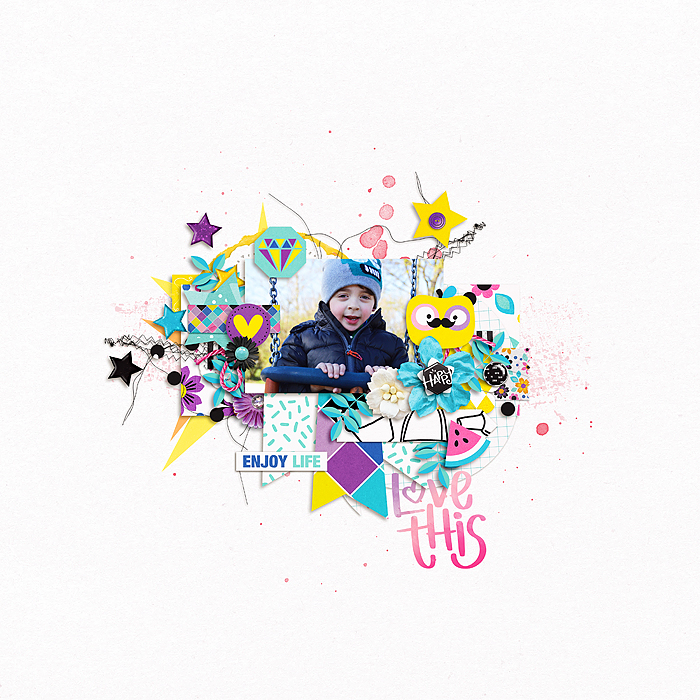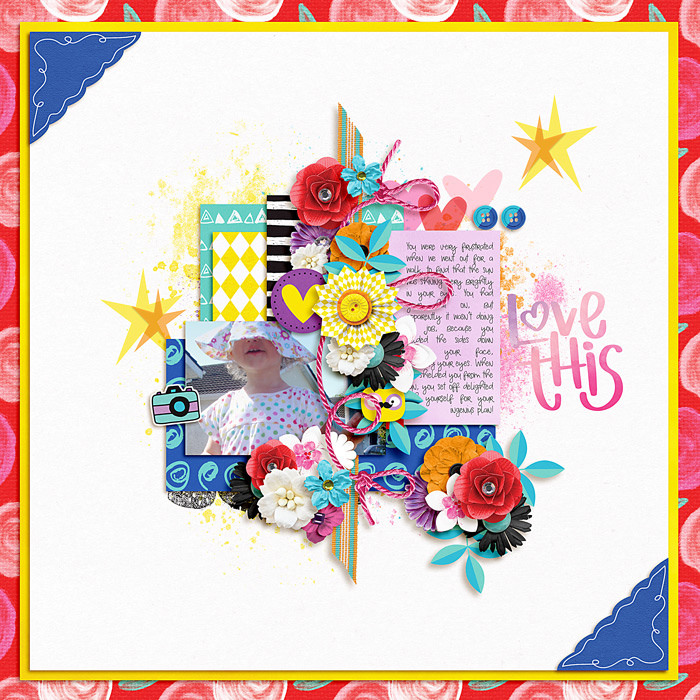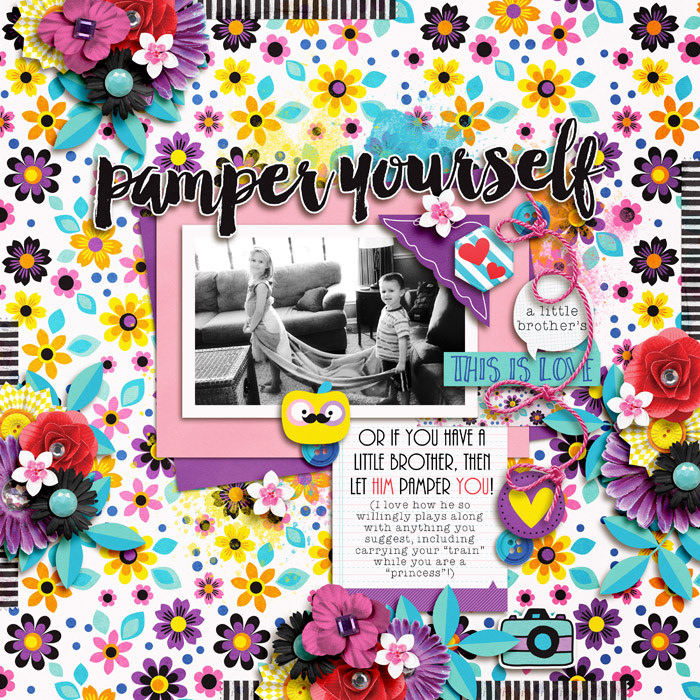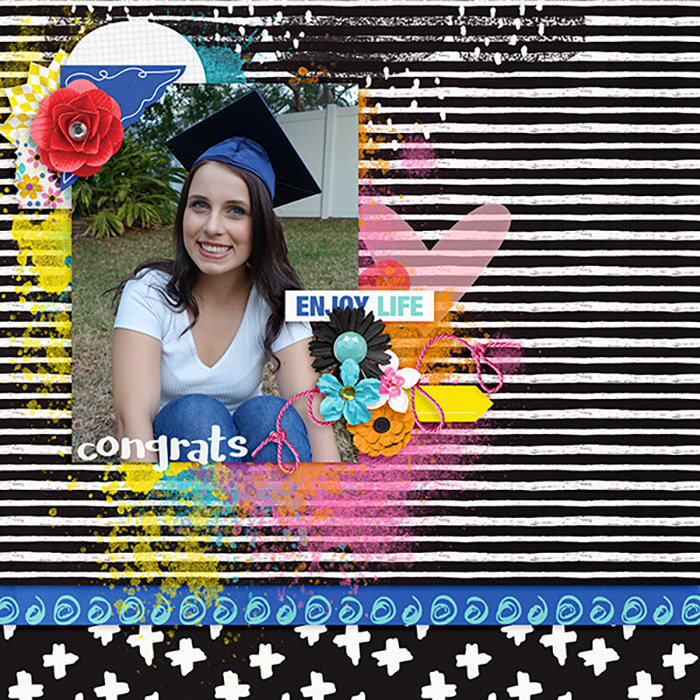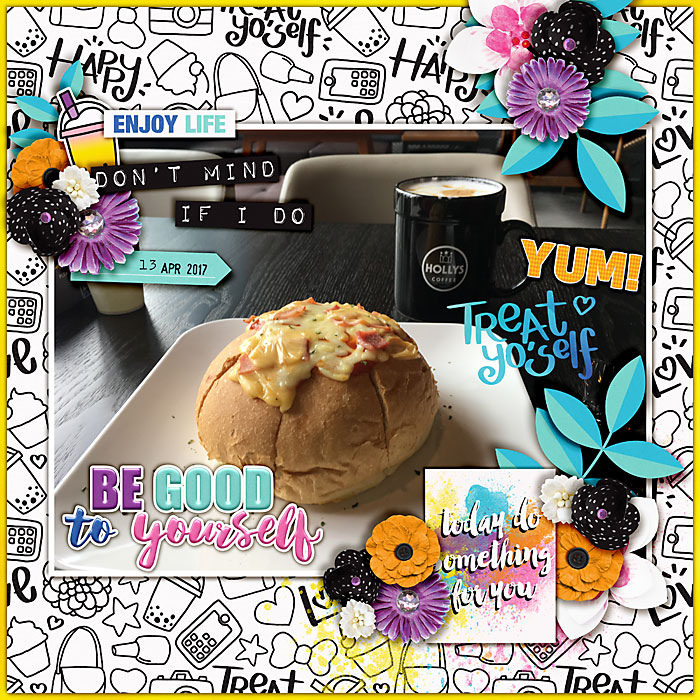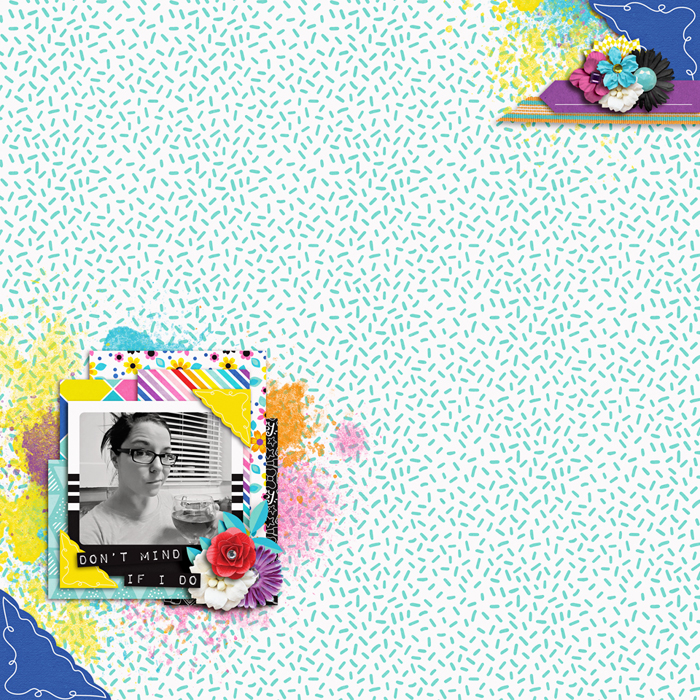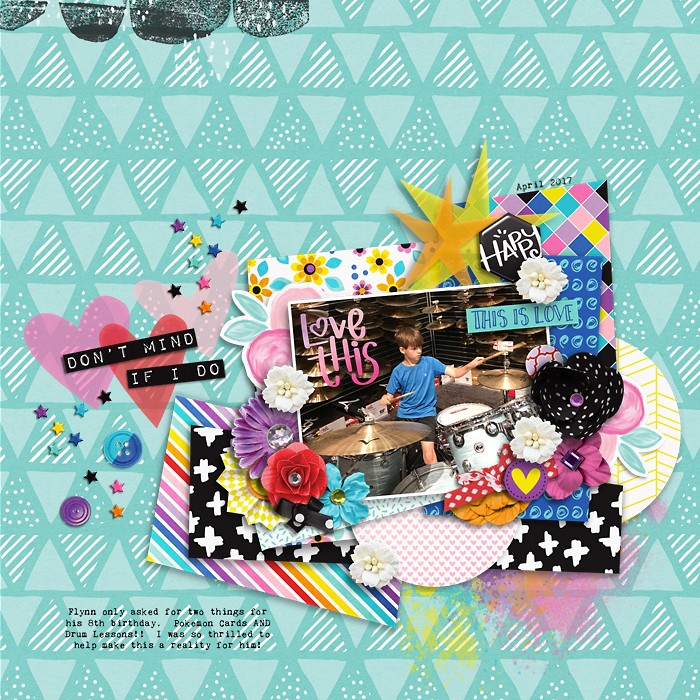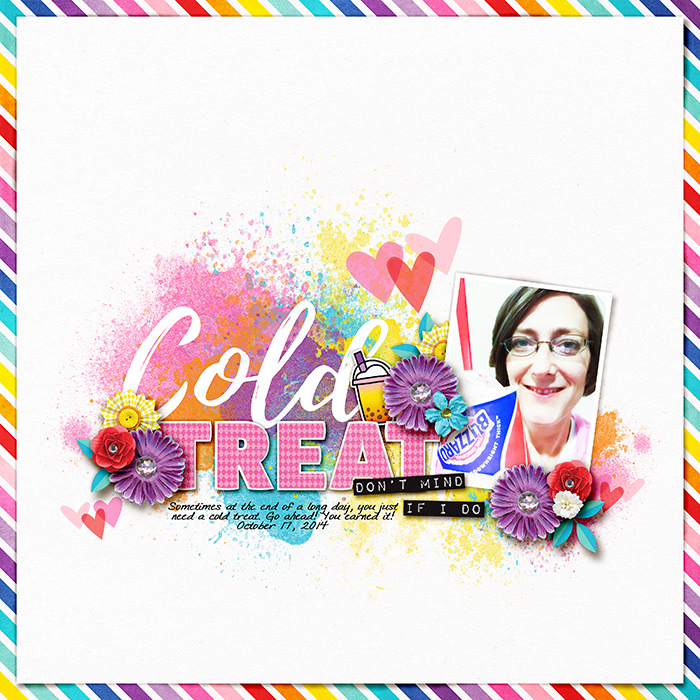 Go fill up your shopping cart with $10 and Treat Yo'self will automatically be added for FREE! This special offer will only be available through Thursday, May 18th so don't delay. And don't forget to come back next week when we talk about Grace's favorite collabs. Have a great weekend!