Sweet Shoppe Saturday 12/30
Happy Weekend Sweet Shoppers! It's time to celebrate the arrival of a brand new year, but before we do that, I personally want to thank you for making 2017 an amazing year here at Sweet Shoppe Designs! I absolutely adore our Sweet Shoppe family, from Designers, to Babes, to each and every one of our customers, and I feel grateful every day to be surrounded by the inspiration of our sweet hobby and all of your beautiful families!
Most of the designers have taken this weekend off to ring in the New Year with the people they love, but we do have a few sweet new goodies hitting the shoppe tonight, so take a peek at…
Like I said, things are pretty quiet around here this week, but what is hitting the shoppe is simple and sweet, and the perfect way to ring in the new year. All of our newest Babes scrapped with our new releases this week, so I thought it might be fun to show their pages off in a mini spotlight just for them. Check out some fab layouts from Mary, Sarah, Kendall & Cassie…

layout by SugarBabe Sarah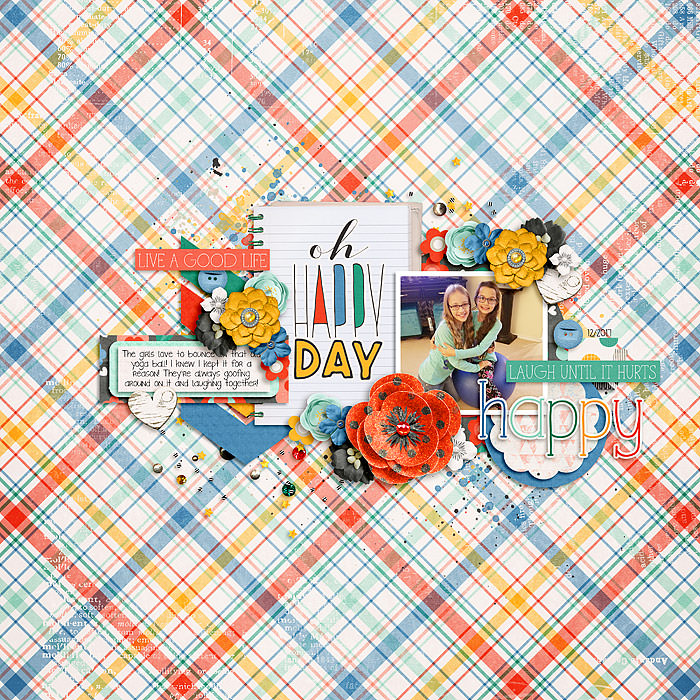 layout by SugarBabe Cassie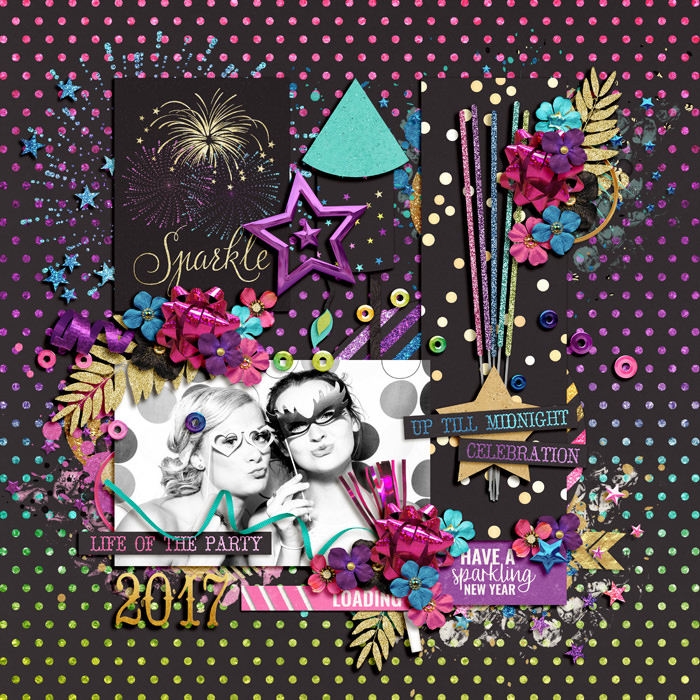 layout by SugarBabe Mary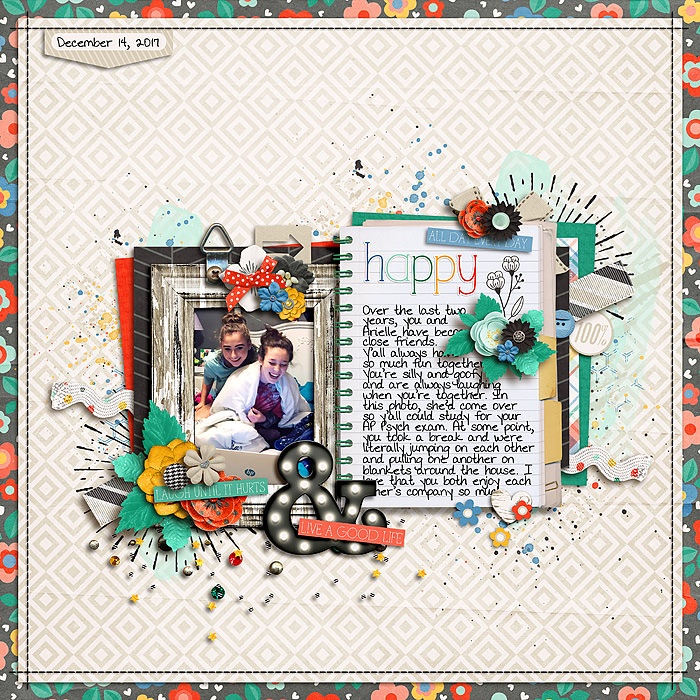 layout by SugarBabe Kendall
Speaking of new treats, we have a brand new featured designer who went into the spotlight a little earlier today, and the kit the fantastically talented Amanda Yi created for her Featured Designer freebie is truly delightful! True Colors is just the kind of kit that I adore because it's playful, whimsical, bright and full of fun! Best of all, this awesome kit is yours FREE when you Spend $10 in the shoppe over the next couple of weeks…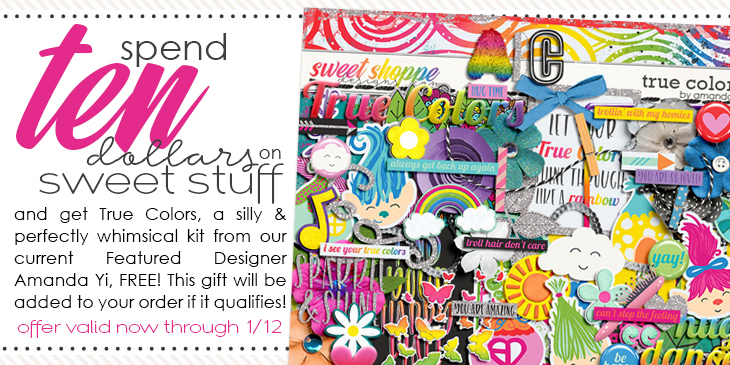 As usual, our talented team made some scrumptious pages with True Colors, so I thought I would share just a few of them to inspire you…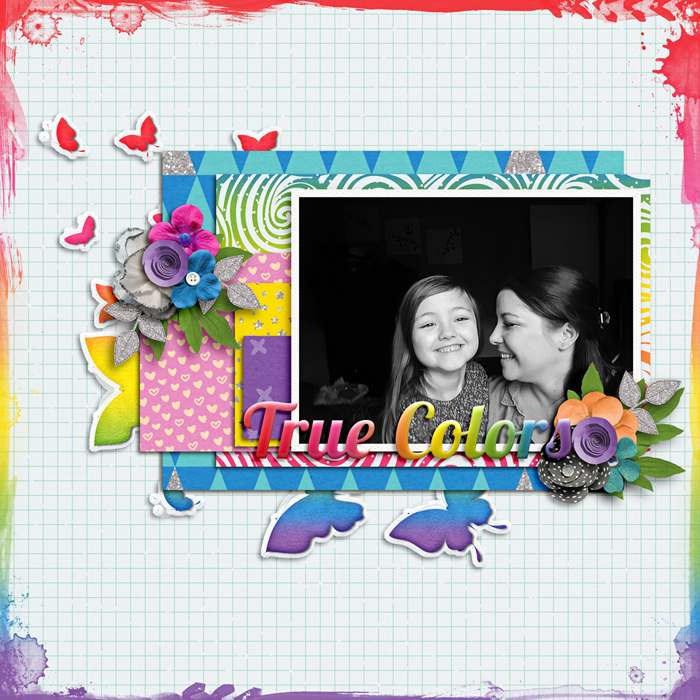 layout by SugarBabe Holly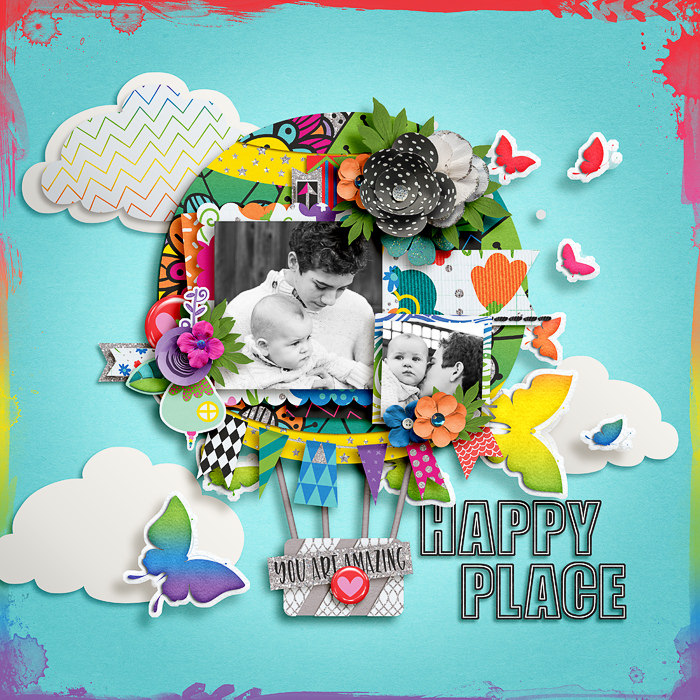 layout by SugarBabe Sheri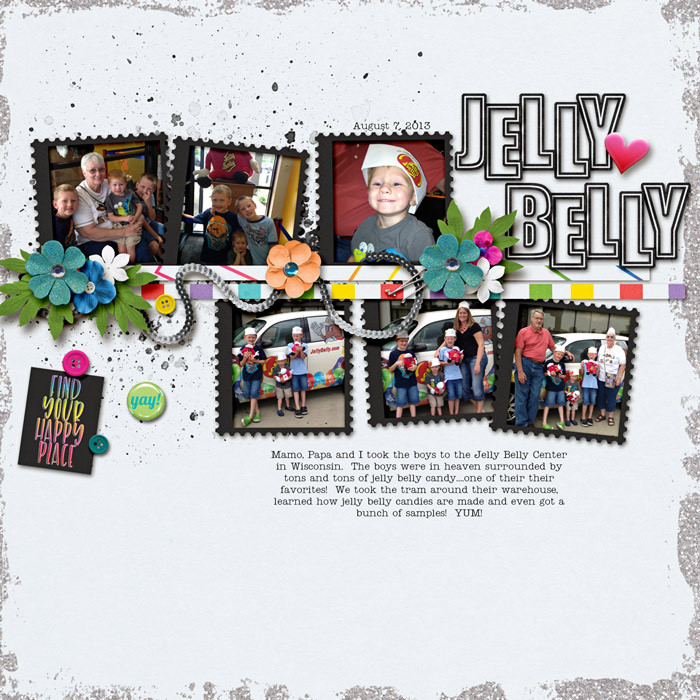 layout by SugarBabe Kim W
True Colors is seriously so much fun, so be sure to stop by sometime before January 12th, 2018 to add it to your stash, and don't forget to visit the blog soon to get to know Amanda a little better too!
Finally, 2018 promises to be another sweet year here at SSD! Sweet Shoppe Challenge Bingo is returning for another year of challenging you to scrap a ton and earn those sweet rewards. We're also looking into weekly scrap challenges and games hosted by our Babes that will give you the chance to win free stuff if you play along! You can look forward to our 12th Anniversary Celebration, National Scrapbook Day, Digital Scrapbook Day, Black Friday, the debut of new designers and products for our hybrid scrapping friends, new tutorials and so much more! But for now… focus on celebrating and welcoming the year to come with the people you love! We'll see you on the flipside friends!
Happy New Year Sweet Shoppers! Keep making those sweet memories and scrap MORE!