Scrap Your Summer – Hybrid Style!
Hey there! 🙂
I love to do digital pages, I love scrapping traditionally, but sometimes I really love mixing it up to do a hybrid page…  So today I thought I'd share a page that I did both ways, and show you how easy it is to bring your digital pages to life by turning them hybrid!
So, this is my digital version, using Jenn Barrette's awesome "Stay-cation" kit… This page is a favourite of mine because it gets lots of photos off my "to-scrap" list and sums up the highlights of the season… great for wrapping up the summer!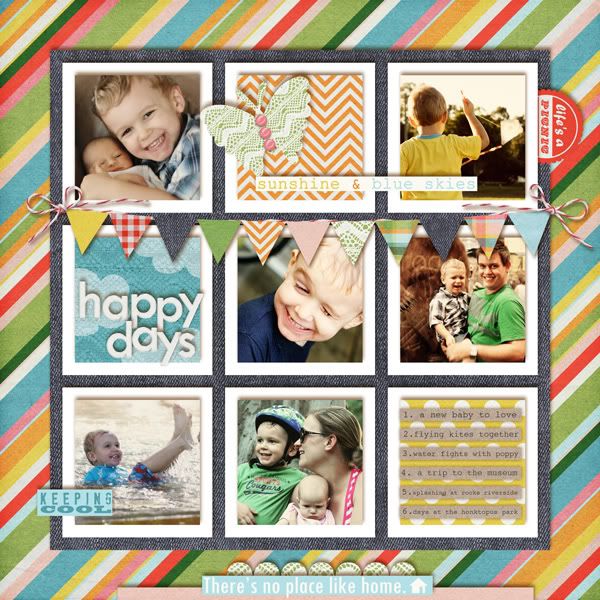 It's pretty fun as it is, but I loved it so much and really wanted to give it the dimension that comes from a traditional page, so here's my hybrid version: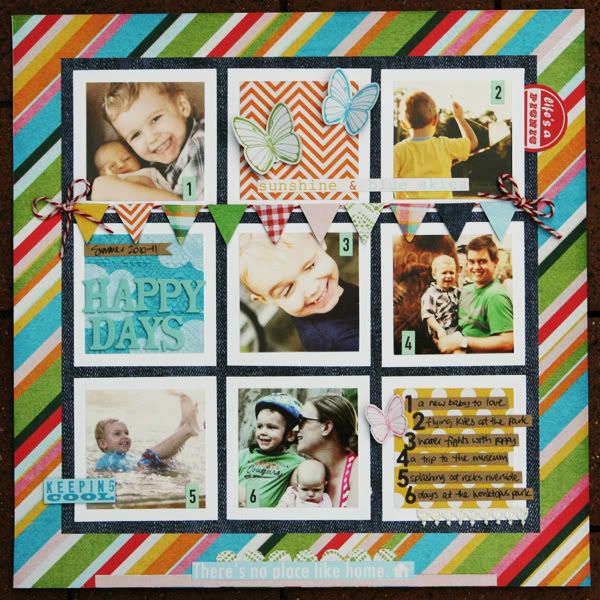 The thing I love most about creating a page this way is that there is absolutely NO wastage!  You can print off all the blocks of paper at the size you want before trimming them because all of the page elements are ready from the digital version. I fit all my small patterned paper blocks, the word strips and the elements onto one sheet of cardstock. I use an Epson R1900 printer which allows me to print at 12″x12″, but you can still do this using a plain cardstock or kraft paper as the base and just printing your other pieces on regular letter sized paper if you have a regular home printer!
I cut out some butterflies from one of the papers in the kit to give it a lift, and cut out the pieces of the bunting element included in the kit and attached them to a piece of string: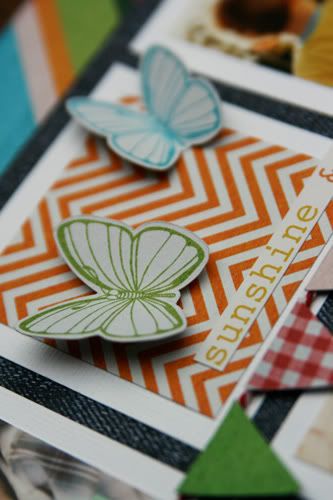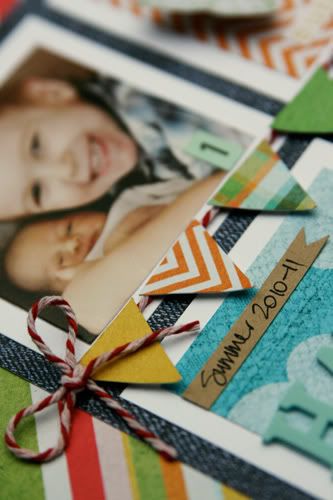 And the only "traditional" scrapping supplies I used were some letter stickers from American Crafts, and number stickers from Basic Grey.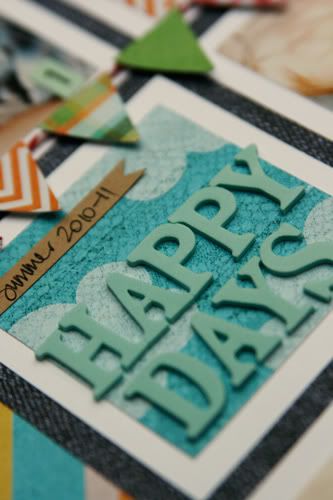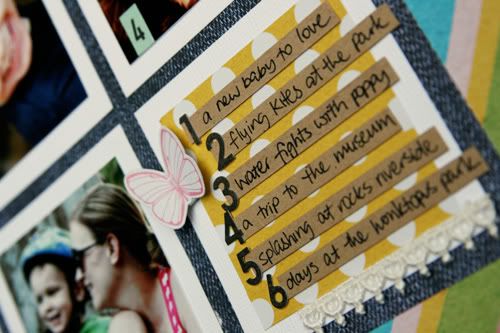 It really is so simple to do – try bringing one of your digital pages to life using hybrid techniques one day… You'll be really surprised how easy it is, and satisfied at the beautiful result!
I made up a template of my page for you to use… whether you choose to play it safe and do a digital page, or take the plunge and give hybrid a try, it's a fun page to get lots of photos scrapped… Click on the image to download 🙂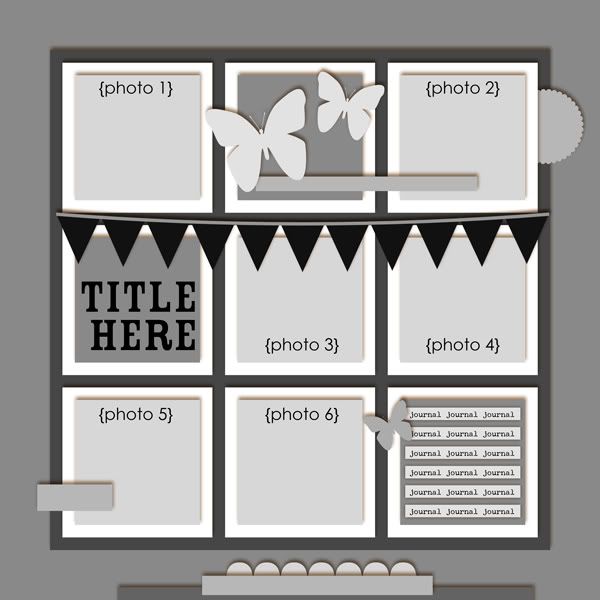 Happy scrapping, however you choose to do it!
xx Zoe