So I made these handy templates quite a while ago in the hopes of making some chore charts for my kids (I even have a kit to go with them – re-releasing next week!) but I have yet to make any actual chore charts, haha!   BUT I have used them multiple times for making countdown charts!  So I thought I'd share them here in case anyone else finds them handy!   (They'd be perfect for a back to school countdown chart…I can't believe it's almost that time already!)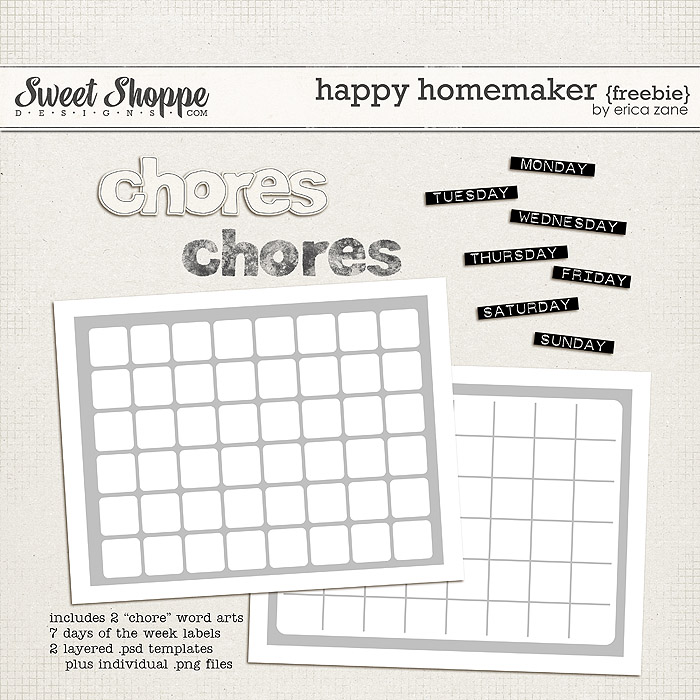 Here's a sample of how I used one…I made a countdown to our beach trip & printed it out on regular paper.  I also re-sized & printed a bunch of the flowers on sticker paper, so we just cut one flower off per day & add it to the chart – my kids LOVE this to pieces!!  I used "Seas The Day" by Jenn Barrette & Juliana Kneipp.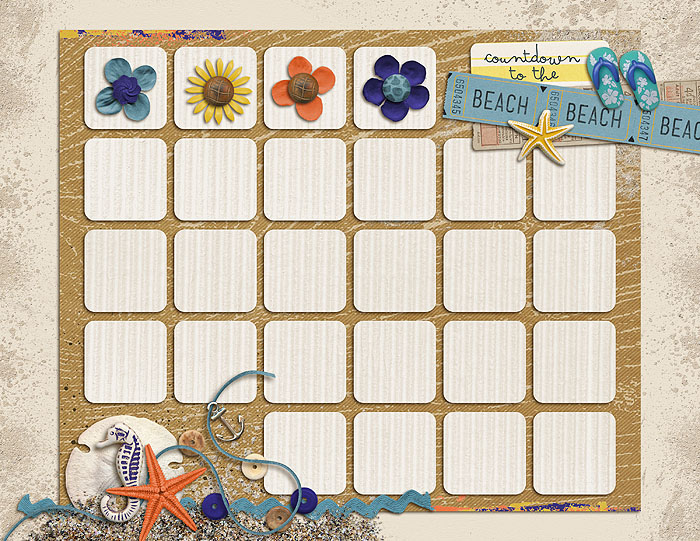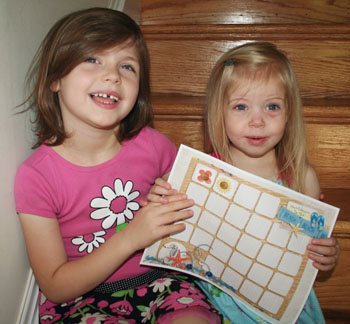 Anyways – hope you find them useful!
🙂 ez