September is National Sewing Month!
It's Babe Juli here.  September is know as National Sewing Month so I thought it would be a great time to show off some of the amazing pages I've found in the gallery that use stitching in a fun way.
First is this layout  titled Me by Angie (nun69): I love the messing stitching here and how she mixed some of Traci Reed's famous Bad Sewing Machine stitches with stitches that are in the Studio Basic kit she used.  It really pulls her crafty theme together!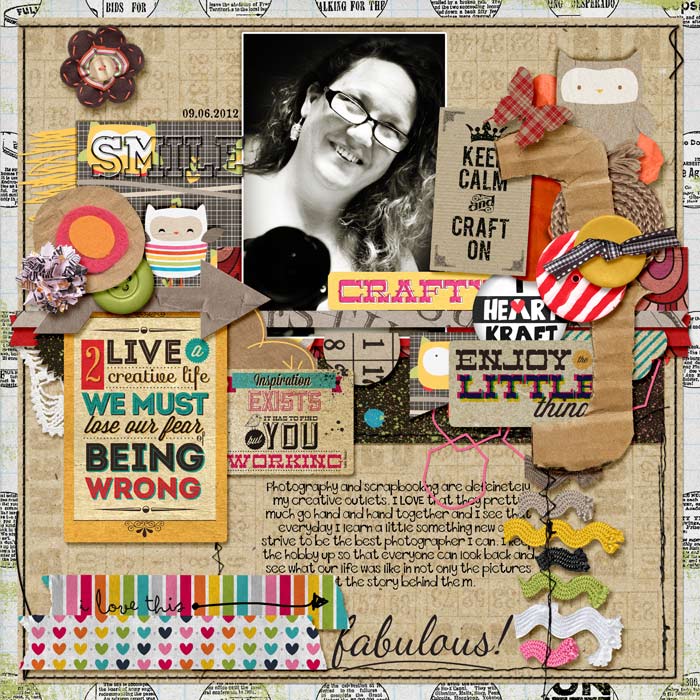 Next is this fun layout by SmallMoments.  I love how she used both the hexagon stitching and the straight stitching at the top of her page.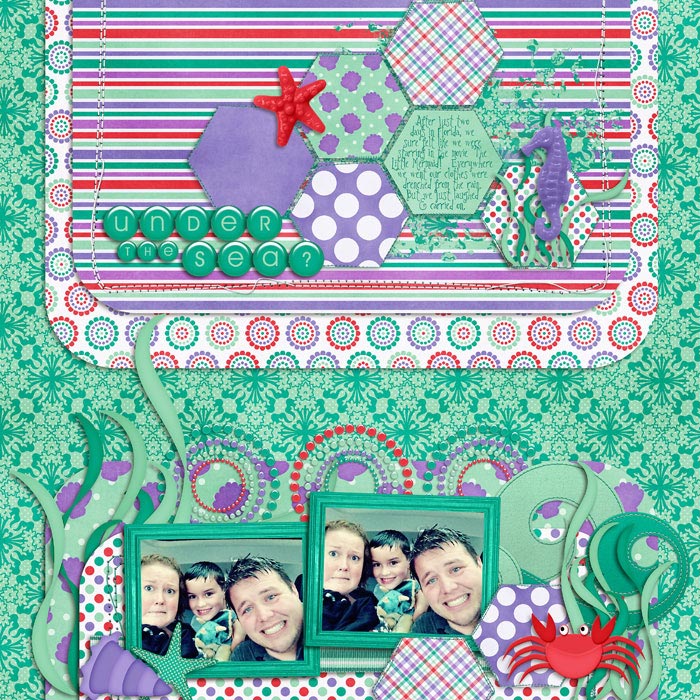 The grid that carrie1977  used on the layout below is an awesome way to define space and use lots of patterned papers on your page.  I love that she didn't grid the whole thing, but just certain sections.  It really keeps your eye flowing down the page!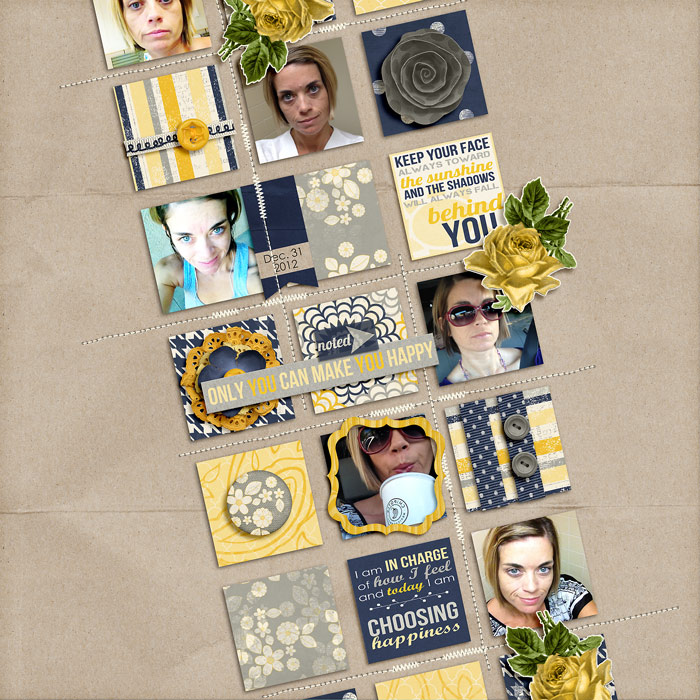 This next layout by Tanyadeskins shows how using stitching on your background paper can bring a nice pop of color and interest to a saturated background. That white stitching really draws your eye in!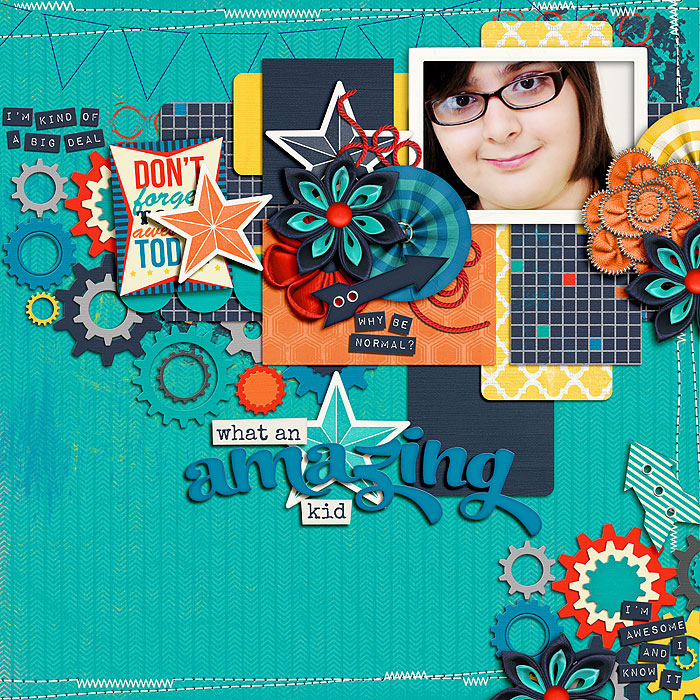 Circle stitching can add so much fun to a page!  Just like this layout by Dana. Love how she cut out the top layer of paper to let the bottom layer show through and then used the circle stitching to compliment the opening.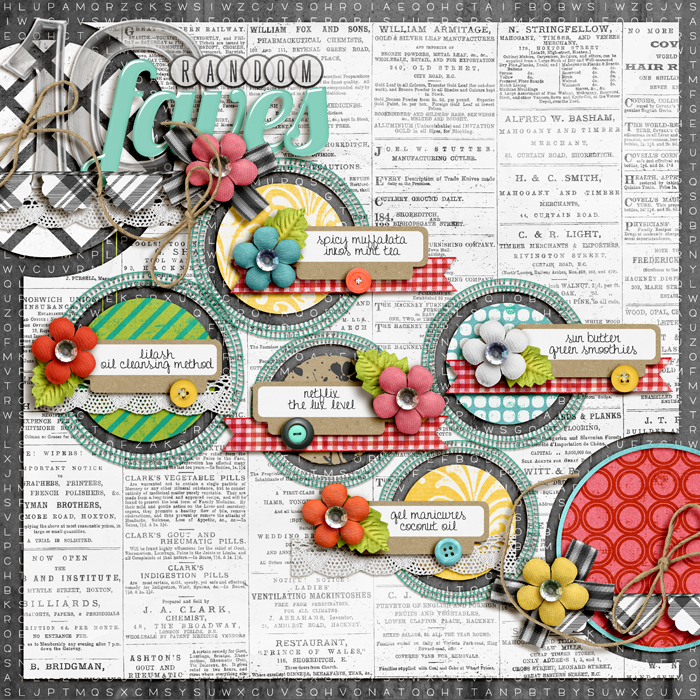 Finally, this layout by LeeAndrea shows how you can use just the stitching part of a stitched template to compliment your page and draw attention to your photos.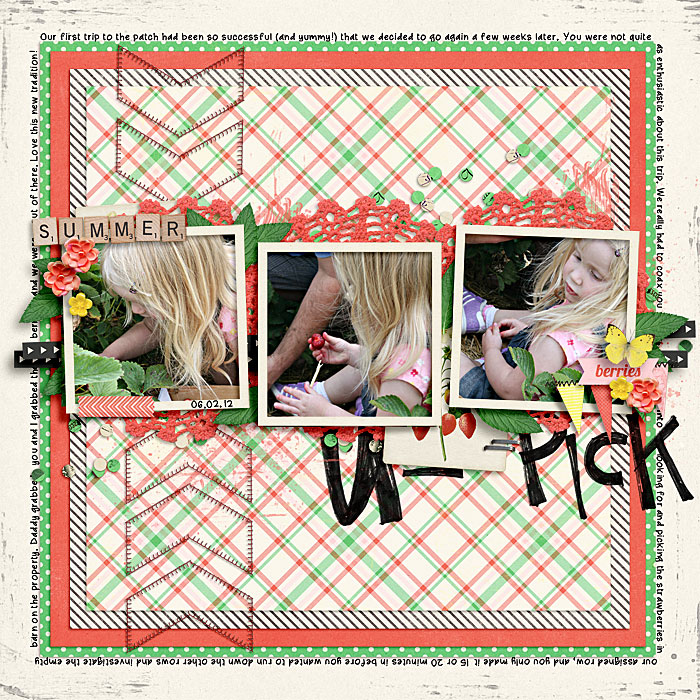 So if you are looking for a way to add some visual interest to your pages stitching is definitely the way to go.  The shop has lots and lots of options if you are looking for stitches to use on your pages.  Don't forget that some of the designers' kits come with stitching and stitched elements already in them – use them again and again.  But…if you are like me and can't get enough of the stitching then check out the Elements section under Stitching (HERE) for a full list of all your options…and a little birdy told me that Erica Zane has a fabulous new alpha that all you stitch lovers will want to check out tomorrow!  So come back, shop and sew up some family memories.