Thursday Treats – Holiday Recipes 11/8
The holidays will soon be upon us. That means family gatherings, potluck dinners, church socials and other events where you need to "bring a dish". I've gathered up a few recipes from The Sweet Shoppe staff just in case you want to try something new this year. A tried-and-true recipe is always SO MUCH better!
First,  a family favorite from Meagan of Meagan's Creations: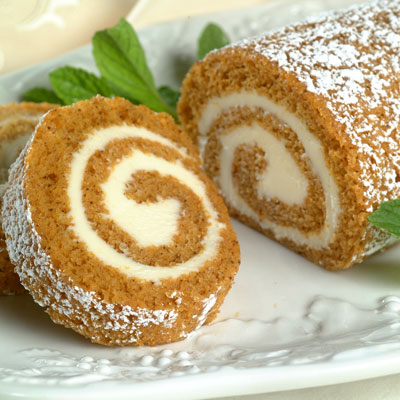 INGREDIENTS
CAKE:
1/4 cup 

powdered sugar (to sprinkle on towel)

3/4 cup 

all-purpose flour

1/2 teaspoon 

baking powder

1/2 teaspoon 

baking soda

1/2 teaspoon 

ground cinnamon

1/2 teaspoon 

ground cloves

1/4 teaspoon 

salt

3 large 

eggs

1 cup 

granulated sugar

2/3 cup LIBBY'S® 100% Pure Pumpkin
1 cup 

walnuts, chopped (optional)

FILLING:
1 pkg. (8 oz.) 

cream cheese, at room temperature

1 cup 

powdered sugar, sifted

6 tablespoons 

butter or margarine, softened

1 teaspoon 

vanilla extract

Powdered sugar (optional for decoration)
INSTRUCTIONS
FOR CAKE:
PREHEAT
 oven to 375° F. Grease 15 x 10-inch jelly-roll pan; line with wax paper. Grease and flour paper. Sprinkle a thin, cotton kitchen towel with powdered sugar.
COMBINE
 flour, baking powder, baking soda, cinnamon, cloves and salt in small bowl. Beat eggs and granulated sugar in large mixer bowl until thick. Beat in pumpkin. Stir in flour mixture. Spread evenly into prepared pan. Sprinkle with nuts.
BAKE for 13 to 15 minutes or until top of cake springs back when touched. (If using a dark-colored pan, begin checking for doneness at 11 minutes.) Immediately loosen and turn cake onto prepared towel. Carefully peel off paper. Roll up cake and towel together, starting with narrow end. Cool on wire rack.
FOR FILLING:
BEAT cream cheese, 1 cup powdered sugar, butter and vanilla extract in small mixer bowl until smooth. Carefully unroll cake. Spread cream cheese mixture over cake. Reroll cake. Wrap in plastic wrap and refrigerate at least one hour. Sprinkle with powdered sugar before serving, if desired.
COOKING TIP:
Be sure to put enough powdered sugar on the towel when rolling up the cake so it will not stick.
Meagan's family makes theirs without cloves and substitutes pecans for walnuts and it is delicious!
Next up, SugarBabe Cassie shares a favorite recipe from growing up: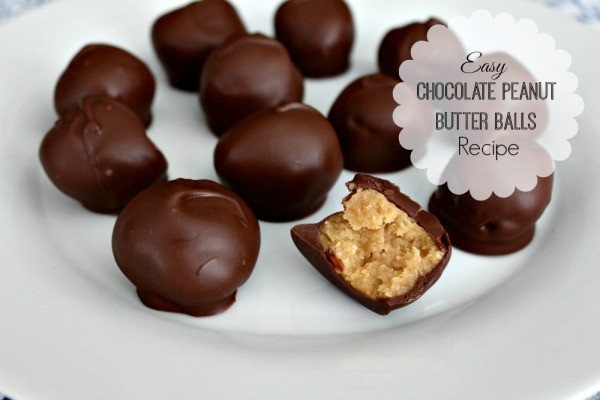 INGREDIENTS
2 cups creamy peanut butter
3/4 cup salted butter (softened)
1/2 tsp. vanilla extract
3 3/4 cup powdered sugar
2 packages (1 lb each) Chocolate Candy Coating
INSTRUCTIONS
Mix the peanut butter, salted butter and vanilla together in a large bowl.
After they are well mixed together, add in the powdered sugar, a little at a time. You may need to add a bit more or a bit less powered sugar. You have enough powered sugar when the mixture holds together well in one giant ball in your mixing bowl.
Cover and let sit in the refrigerator for 15 – 25 minutes until they firm up. (You can also cover tightly and refrigerate for up to 2 days.)
Shape the dough into 1-inch balls.Cover and refrigerate again, for about 15 – 20 minutes. Skipping this step makes the dough very hard to dip into the chocolate.
Melt the chocolate according to the package directions.
Dip the peanut butter balls one at a time into the melted chocolate. Let the excess chocolate drip off, as the chocolate will pool a little when you set it down. Place the dipped peanut butter chocolate ball onto wax paper and let it harden.
Chill until ready to serve. Also chill them a little before packaging them up for gifts.
Notes
The peanut butter ball dough can be stored, tightly sealed, in the refrigerator for up to 2 days before dipping in chocolate.
And a favorite from MY family, (our friend) Ken's Spiced Cider: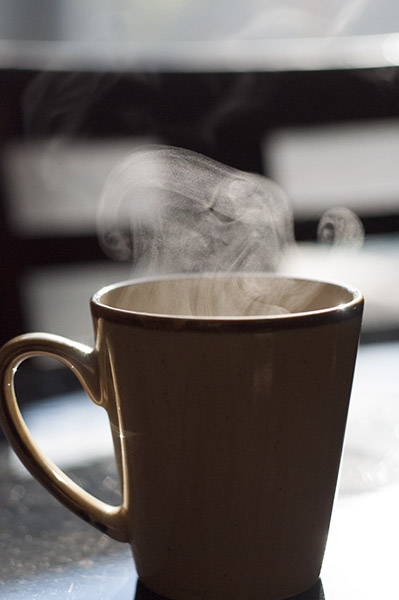 INGREDIENTS
3 quarts apple cider
2 cups cranberry juice
1 cup light brown sugar
1 tsp orange peel
1/2 tsp allspice
1/8 tsp nutmeg
1/4 tsp ground clove
3 cinnamon sticks
If your family gathering is later in the day, start this early in your crockpot so that it has time to get hot enough. If not, warm on the stove and then put into your crockpot to keep it warm for people to keep serving themselves. Recipe can be doubled. Also, if you prefer no floating orange peel in your cups, you can put it into a tea ball to contain it.
Warning: This will make your house smell absolutely delicious!
Do you have a family favorite recipe that you would like to share with us?