Sweet Shoppe Saturday 2/16
Happy Weekend Sweet Shoppers! Are you guys sick of having me in your inbox yet? This was a crazy week of promos, so I'll try to keep things short and sweet tonight, but there's a lot to show off and tell you about this weekend including a slew of gorgeous new treats from our amazing team of designers, and we have an amazing Free with Purchase offer that you won't want to miss too!
I know you're eager to find out what's happening at your home away from home this weekend, so let's keep our 13th Birthday party rolling in style with your first look at…
As you can see, the designers pulled out all the stops this weekend, and there are some incredible new goodies making their debut tonight! I am always blown away by our team, but February is extra-impressive to me because the girls work so hard to make sure every weekend during our birthday month is packed with yummy stuff for you to enjoy!
Like always, all of our newest releases are 25% off until Monday at 6am EST, but to make this weekend extra sweet, we also have a special free with purchase offer for you too! In addition, to a brand new Featured Designer freebie from Cheri of Dream Big Designs, we have a breathtaking trio of teen inspired kits from our entire team of designers too!
I can't wait to give you guys the details on this week's special offers, so let's kick things off with a closer look at K is for Kisses from Cheri…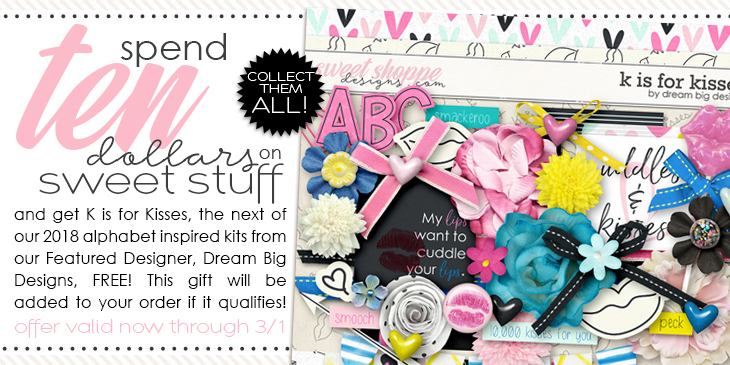 I love this sweet little kit, and I think it's absolutely perfect for this lovey dovey time of year! The colors pop, the alphabet is whimsical and sweet, and the pages from our Babes using K is for Kisses made me smile from ear to ear. Here's just a little peek at some inspiration showing off our current spend $10 offer, but you can see all of the pages from our team, as well as get to know Cheri a little better, in today's post on our blog…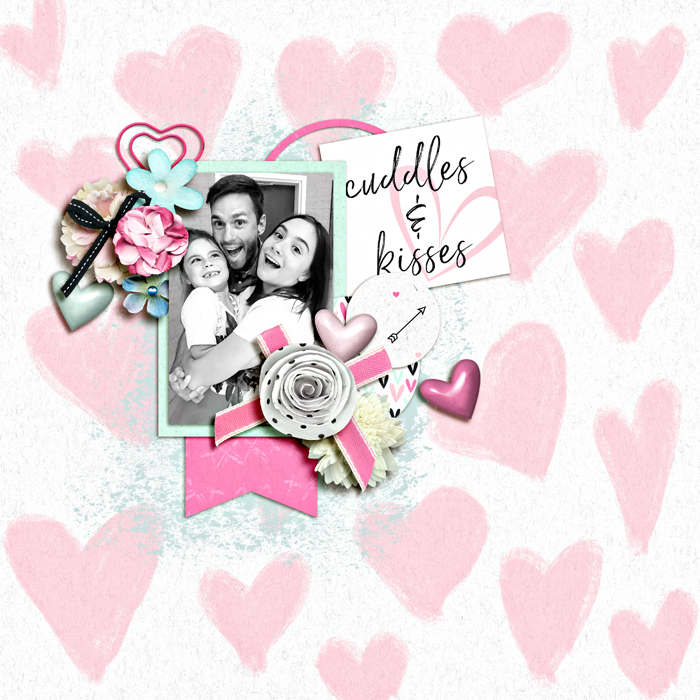 layout by SugarBabe Niki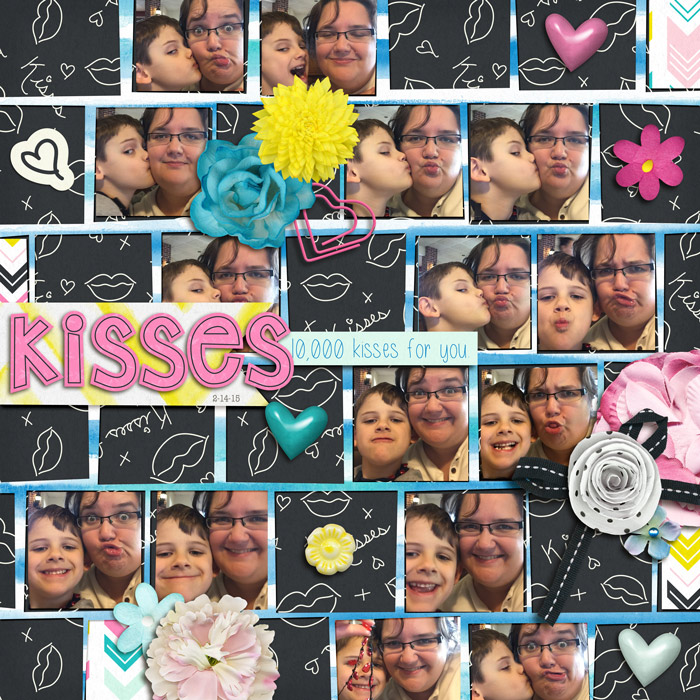 layout by SugarBabe Reba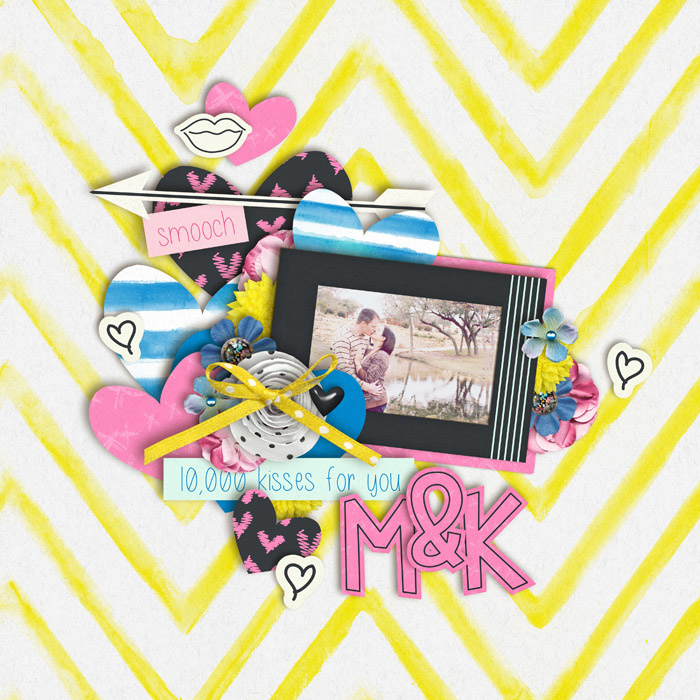 layout by SugarBabe Kim E
If this beauty isn't sweet enough, if you guys are anything like me, you love getting goodies for doing the shopping you were already going to do, so I think you're going to love the amazing offer we have for you featuring our 13th Birthday Collabs!
Since we're a teenager this year, we thought it would be fun to create our annual birthday mega-collabs as a tribute to the teen years! Our team of designers made three incredible, teen-inspired kits, and we knew you wouldn't want to choose between them, so you'll get all three of these fun, limited edition kits FREE when you spend $20 between now and next week when our new releases go live…
We adore these kits, and our Babes did too, so be sure to take a closer look at #gamer, #fabulous and #moody in the shoppe to see every beautiful page they created to inspire you…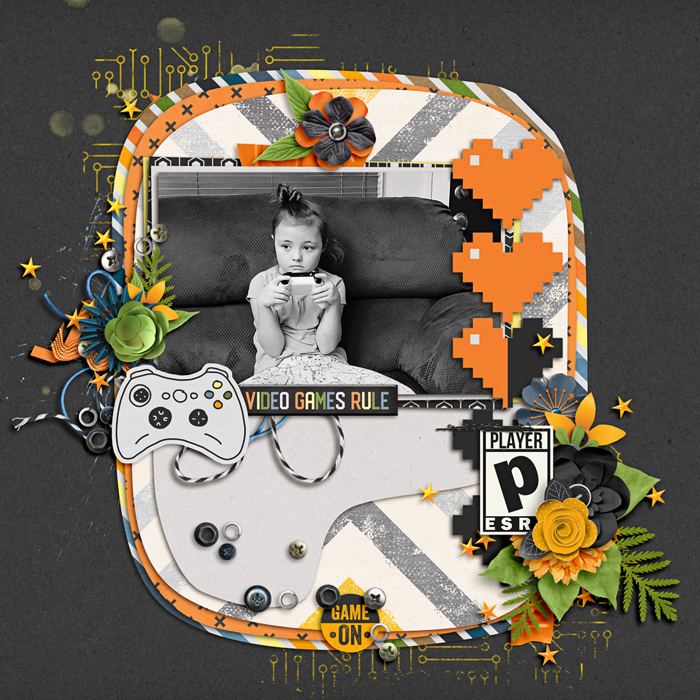 layout by SugarBabe Holly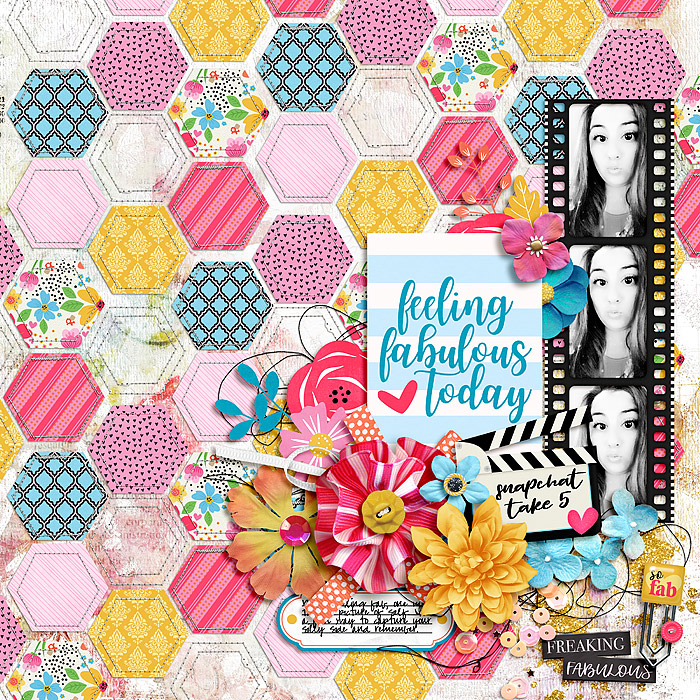 layout by SugarBabe Mary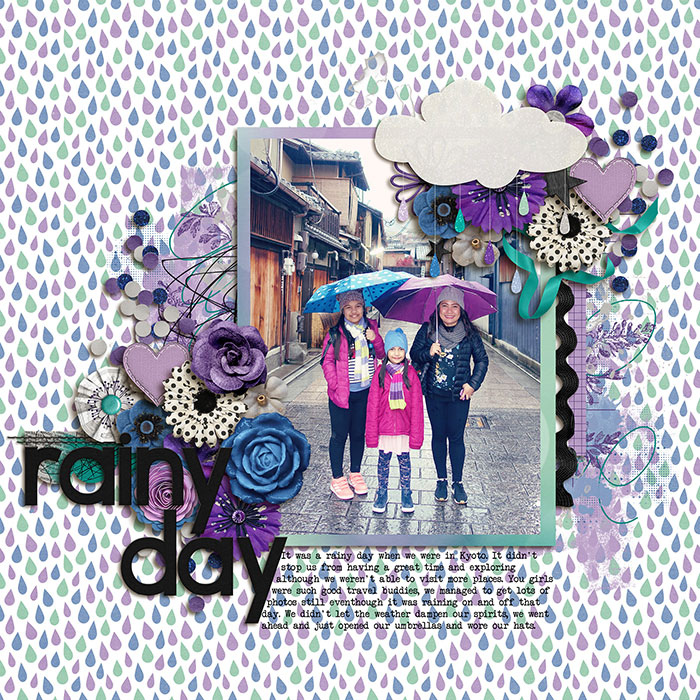 layout by SugarBabe Jacq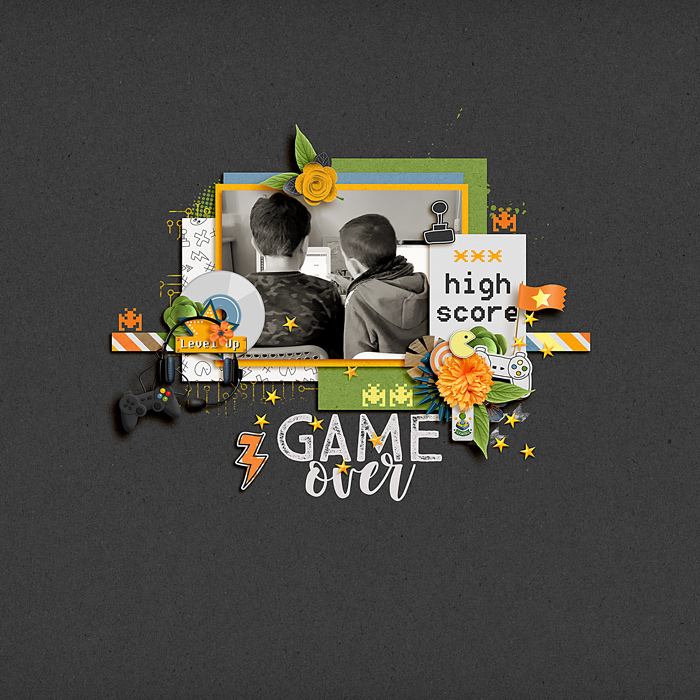 layout by SugarBabe Lizzy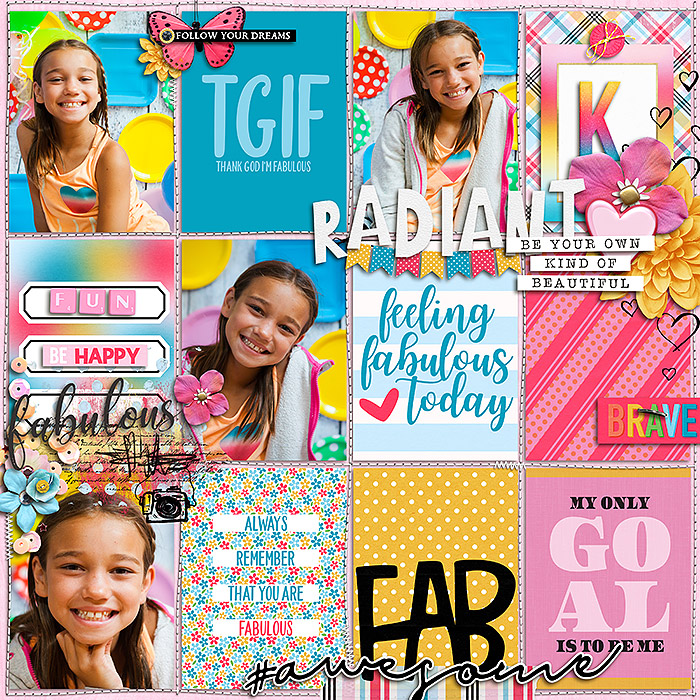 layout by SugarBabe Krista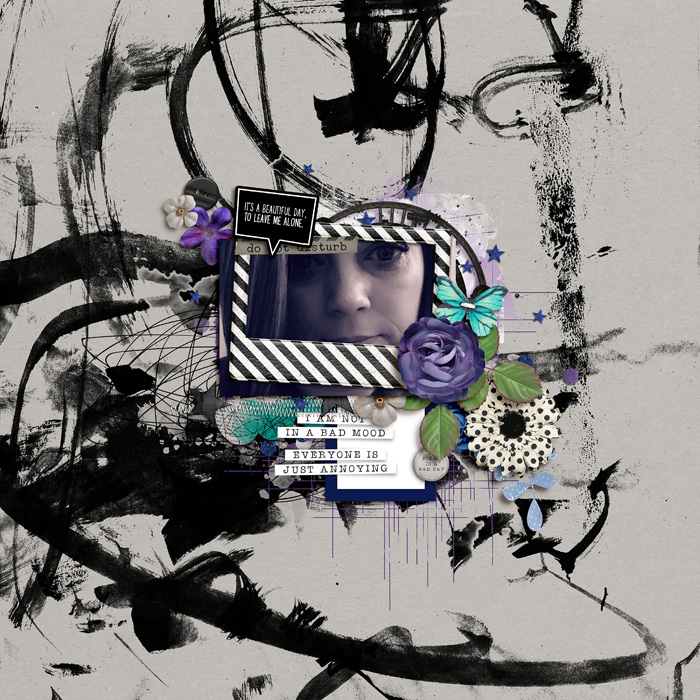 layout by SugarBabe Carrie
On that note, I'm off for the weekend, but I'll be here in your inbox on Tuesday with our latest sweet steals in a fantastic Oldies But Goodies sale!
Until then, keep making memories and scrap MORE!