Featured Designer FWP – Cindy Schneider
Happy Friday friends! It's a new day, and we're debuting a new Featured Designer! As you know, over the past year and a bit, we've had all of our designers in the spotlight as our featured designers, so we've started fresh with a new series of featured designer FWP products that will center around the letters of the alphabet! Cindy Schneider is up next, and she created an amazing set of templates for us, Easy as ABC. These templates are so fun! I really love the direction Cindy took with the alphabet theme! Take a look . . .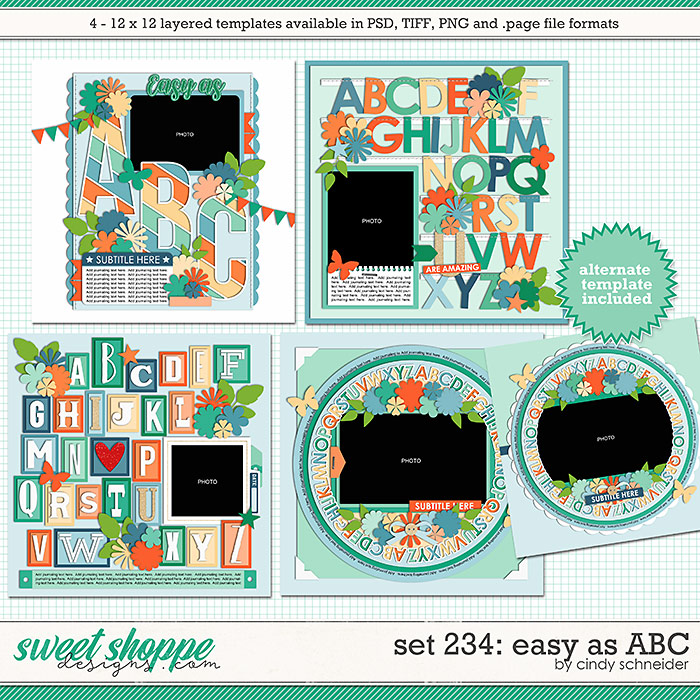 I asked Cindy a few questions about these templates and the process she went through to create them. Here's what she had to say:
Tell us a little bit about the direction you took for your letter of the alphabet.
I didn't focus on a single letter of the alphabet, instead I tried to incorporate the whole alphabet as a theme and attempted to design them so they work well for more general photos.
Did you find it difficult coming up with a concept for your templates?
Since I was creating templates based on the whole alphabet and not just a single letter, I did find it a little difficult to come up with templates that would be useable for a wide variety of photos.  Generally I don't find it difficult to come up with themed templates, since I design quite a few themed templates as you can see in my store. I did however find this theme a little more tricky to come up with something unique and fun, while still making them versatile.
I also asked Cindy a few more questions about herself, her love for this hobby of ours, and some of her favorite layouts or products:
Show us three layouts from your Creative Team that made you smile when you saw them.
What templates are you most proud of creating in the last year? Why?
I love working with other designers to create templates to coordinate with their collections. Some of my favorites are the Scrap Your Stories Collections by Studio Flergs and Kristin Cronin-Barrow and Remember the Magic by Studio Flergs. They help boost my creativity by thinking of templates that I would not normally think of on a weekly basis.  These are a couple of my favorites in the last year: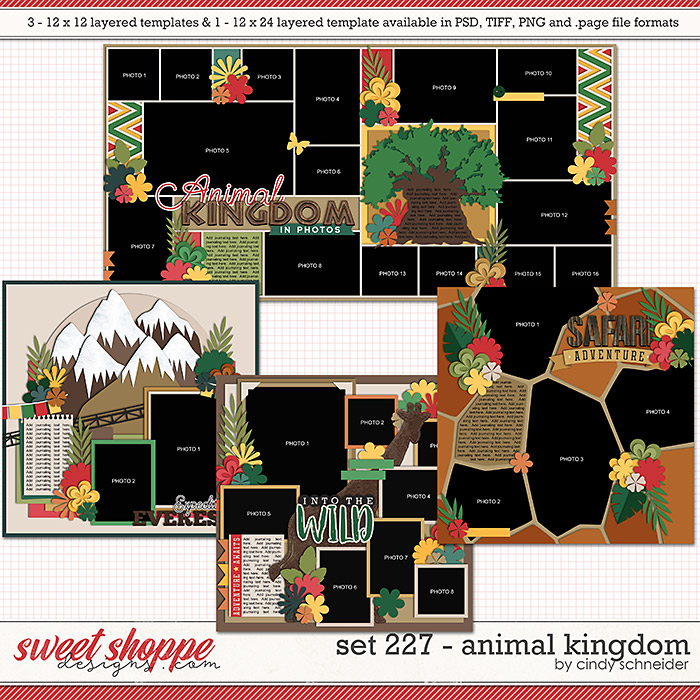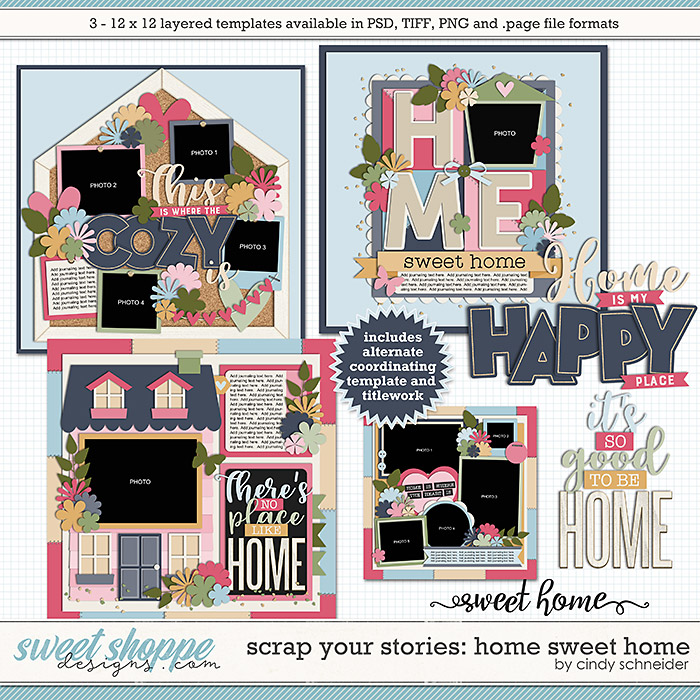 Is there another designer on the team who you find particularly inspiring?
There are so many amazing designers at the Sweet Shoppe. One of my favorite designers that has been my favorite since I started scrapping is a fellow Canadian, Kristin Cronin-Barrow. I find her kits and collections so easy to scrap with and they are SO beautiful and gorgeous each and every week! I also love Blagovesta Gosheva, her collections are so eye-catching, and I am always drawn to her color schemes, and also Studio Flergs because her designs are equally amazing and I love working with her to create coordinating templates!
The Babes (and Cindy herself) created some gorgeous layouts with Easy as ABC. I was seriously blown away by the wonderful, unique pages the Babes created with these templates! They really show off how amazing Cindy's set is, and we hope their pages inspire you.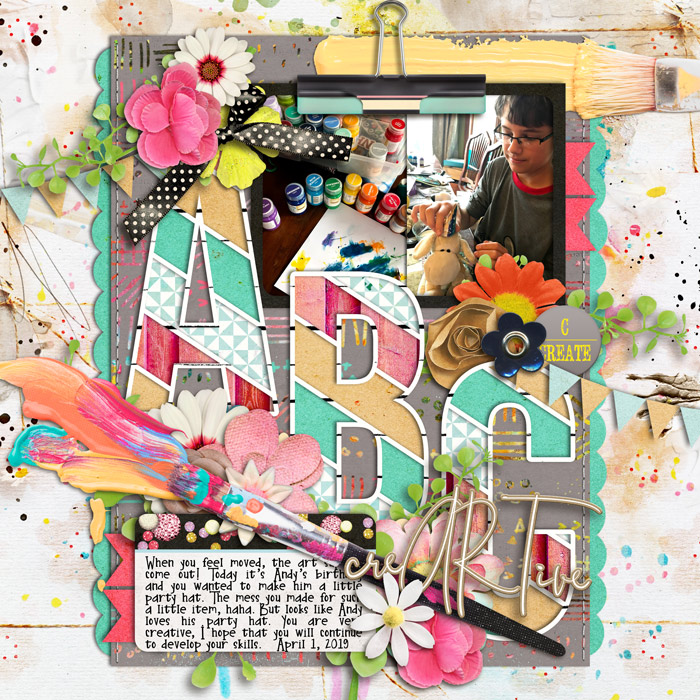 S0 go fill up your shopping cart with $10, and Cindy's Easy as ABC templates will be automatically added for FREE! This special offer will only be available through Friday, July 12 when our new releases go live, so don't delay! And don't forget to come back next week when we have a little sneak peek into our fun, bi-weekly sale involving our amazing featured designers! Have a great weekend!