Featured Designer FWP – Laura Wilkerson
Happy Friday, friends! We've come to the end of another week. How's everybody doing? Wherever you are in the world, I hope you and your loved ones are safe and healthy. I'm really grateful for our sweet community, especially right now when things are so strange. Keep hanging in there!!
Today I'm excited to introduce Laura Wilkerson as our Featured Designer!
As you know, the current theme for our Featured Designer freebies this year is a Mix Tape. Each designer will create something inspired by one of their favorite songs, and at the end of the year, we will have an amazing mix tape compilation! Laura has created a beautiful kit for us, Dream a Little Dream of Me. Take a look . . .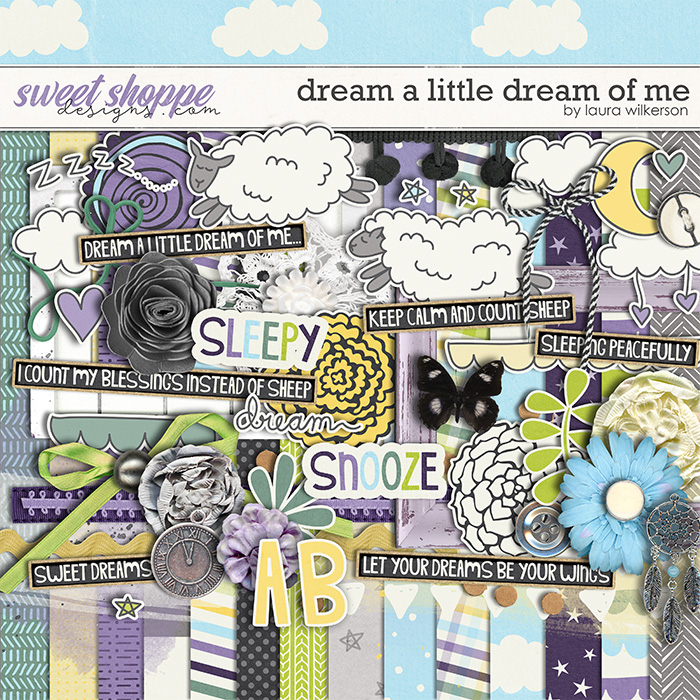 I absolutely adore the little sheep in this kit as well as all the other fun doodles and the color scheme. It's definitely a "dreamy" kit.
I asked Laura a few questions about this kit and the process she went through to create it. Here's what she had to say:
What song did you choose as your inspiration? Why does it speak to or inspire in you?
Dream a Little Dream of Me. This is one of the many songs I had in my Spotify playlist when I went to visit my grandma at the end of her life. She sang along, which was so special.
How did you decide what direction to take your kit after choosing the song for our mix-tape?
When I thought of dreams, I envisioned counting cute little sheep.
I also asked Laura a few more questions about herself, her love for this hobby of ours, and some of her favorite layouts or products:
What kit are you most proud of creating in the last year? Why?
I'm most proud of Quaranteen. My middle child celebrated his 13th birthday in quarantine and it seemed only appropriate.
Is there another designer on the team who you find particularly inspiring? What about a Babe?
Amanda Yi and I work together tremendously well. We both love doodles which is so fun!
Do you have any plans for kits or collections coming in the future? Get us excited about what's on the horizon for you!
Amanda and I are working on several projects together right now.
The Babes created some amazing layouts with Dream a Little Dream of Me, and as always, we love seeing how each member of our talented team brings their own style to each and every page they create! All our Babes are brilliant at showing off the versatility of each product in the Shoppe, and we hope their layouts inspire you. . . .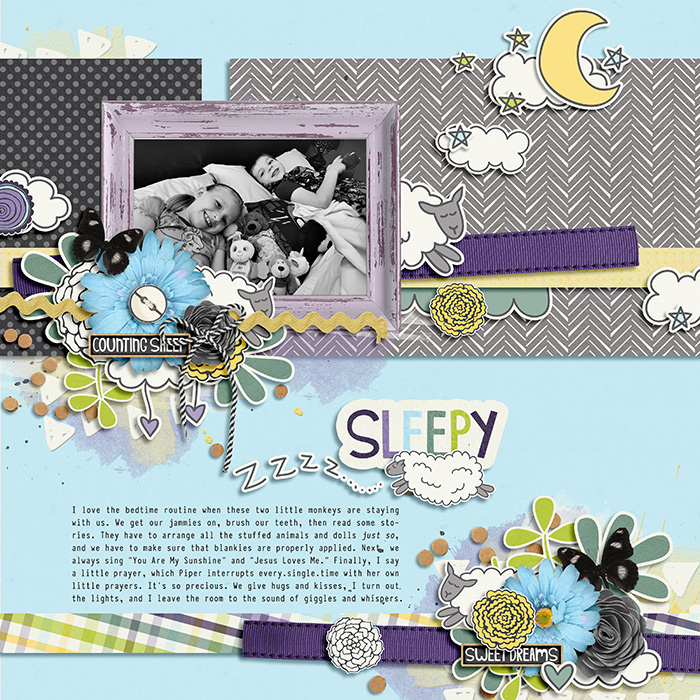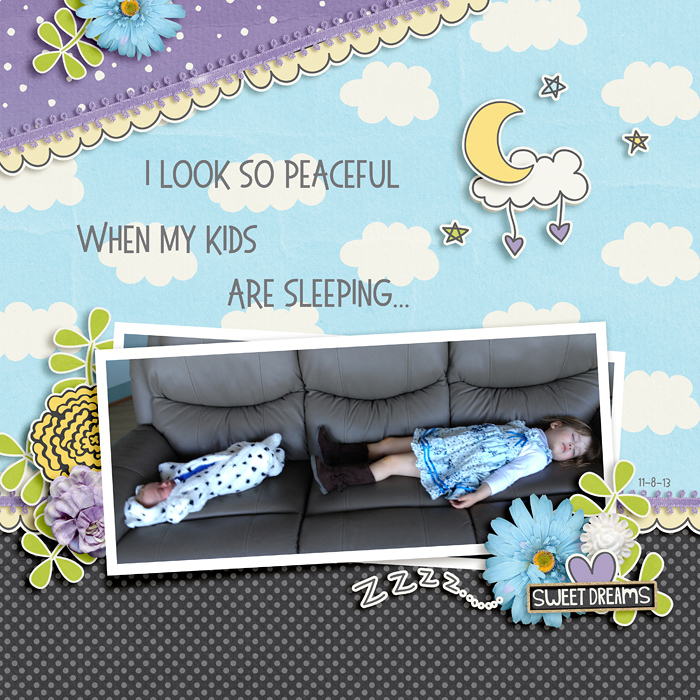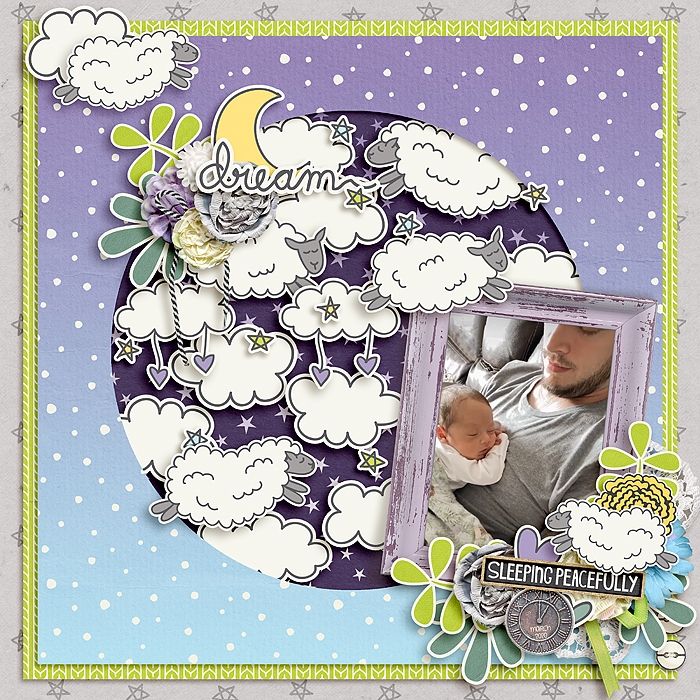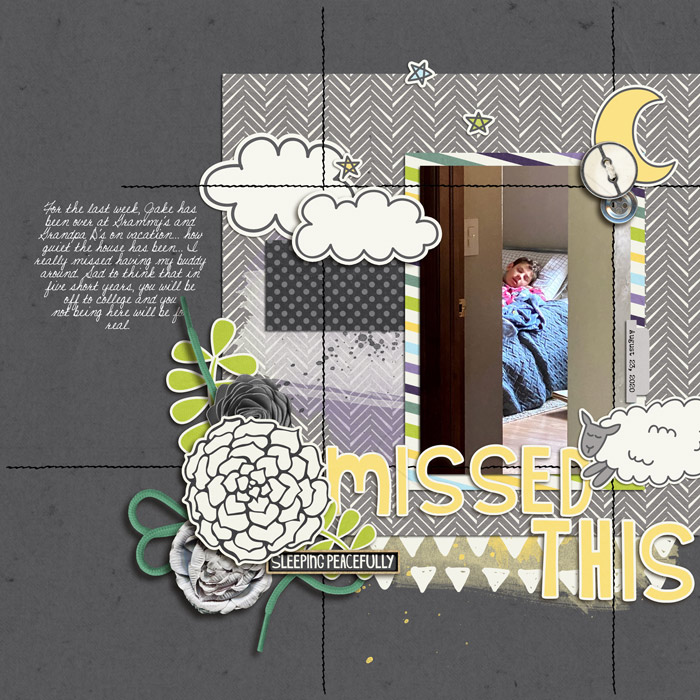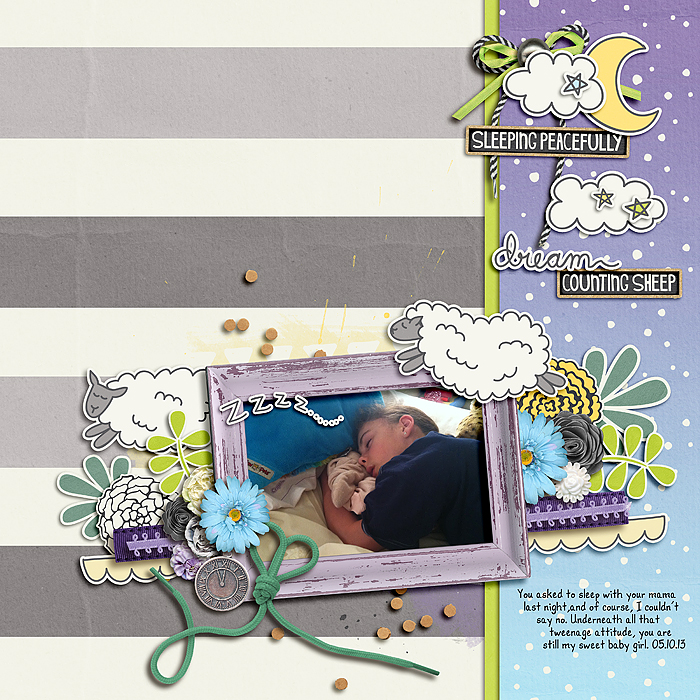 With that, go fill up your shopping cart with $10, and Dream a Little Dream of Me will be automatically added for FREE! This special offer will only be available through Friday, September 18 when our new releases go live, so don't delay! And don't forget to come back next week when we have a little sneak peek into our fun, bi-weekly sale involving our amazing featured designers! Have a great weekend!