Featured Designer – The Nifty Pixel
Are you ready to meet our newest Featured Designer?
This week we have Em of the Nifty Pixel!!! As you know, our fabulous designers are celebrating some of our most memorable days in our new A Day To Remember series of goodies! Em's A Super Duper Day is so much fun!  It feels like childhood all wrapped up in a sweet little package  Let's take a look.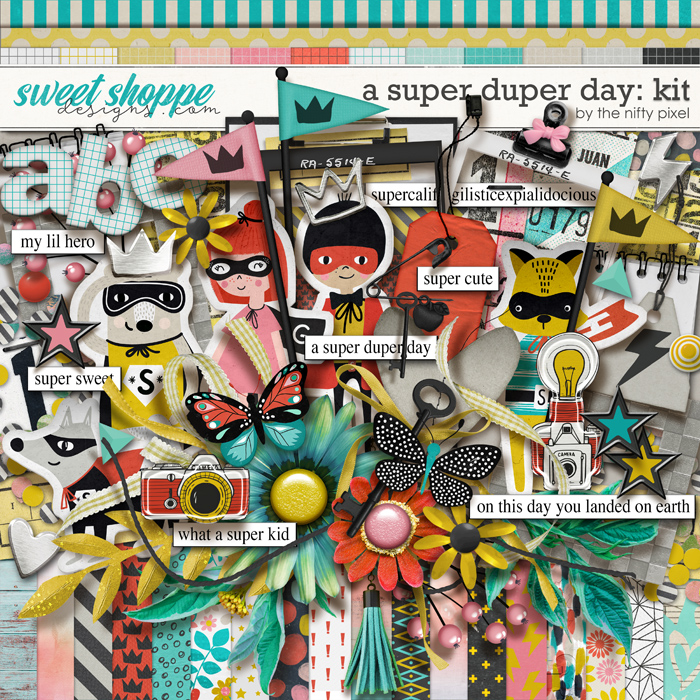 Now it's time for your favorite part?  The interview with Em!  We asked her some questions scrapbooking, designing, and life in general!
Walk us through a typical "day in the life" of you!
My eyeballs are open wide at 2am, 3am, 4am and then my final alarm clock is a 10 year old looking at me cutely saying good morning mummy. This tells my sleep deprived brain that the day is technically about to begin….wait hasn't it already been a 5 hour tussle, I'll chalk that up to me just being a bad%&$ mumma who can fly on 4 hours sleep!
My biggest failing is spending the entire day in my P.J's. I call them my after 5's outfit (AM that is ) haha, so to kick start a productive day I shower otherwise I'm a lazy hot mess the rest of day!
After I've popped my face on, a smear of mascara and dash of lip gloss, I make breakfast. A big cook up for lil mister and for me a piping hot black tea to down my litany of daily meds. Ahhhh that first cuppa is heaven sent.
School run, absolute mayhem and yes I'll admit it a 'f' bomb or two slaps my lips. I say to my 10 year old, who is already rolling his eyes at me, "My bad!" and then grasping at some sense of good parenting spend the next 3 mins explaining that smart people don't swear thats why you are a super duper smart kid! (See what I did there? haha)
Big cheek smooches all round and then I make a mad dash home so I can sit down in my creative corner of the house and start working with my buddy Mac. This is where pretty and nifty things are made for the next couple of hours.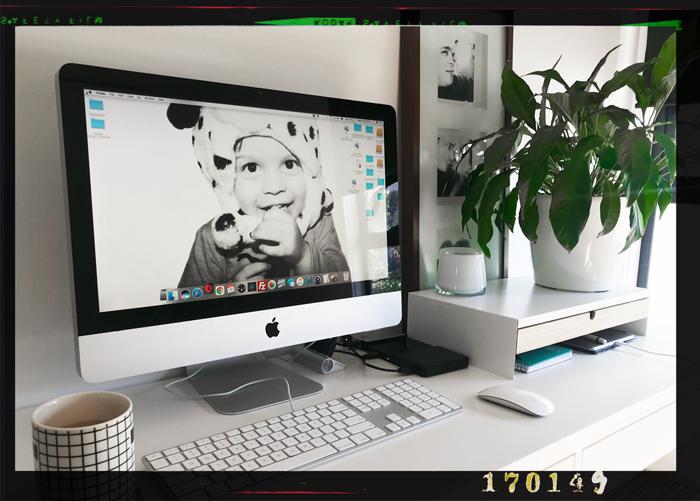 Everyday there is a ritual tussle with my trusty little side kick Sir Slinky for the key board and mouse, I actually think he just likes to sit next to me and stare lovingly but really he is food motivated and is in groveling mode the best part of the day!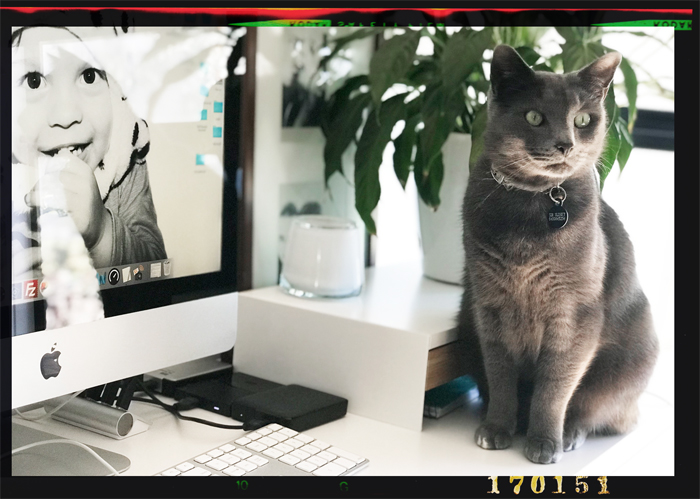 Usually, around lunch time, I'll have a chat with the hubster (he works away 2 weeks out of every month). Before he call's I get ready with my second cup of black tea and prepare something for lunch. We share the usual banter of what we've been up to, have a cheeky chat and then finish it off with the obligatory…"I Miss you, I love you, no I love you the most". It's how we roll and have done for the past 25 years, where has that time gone!
Back to my creative corner to work on some more Nifty Pixel Designs before heading out into the maddening chaos that is school pick up. Yep you guessed it more expletives are haphazardly thrown out there (I think I have a problem). I queue in the Kiss 'n' go zone and all my stress is melted away when I see that cute little boy skipping to the car. That happy little soul and face instantly melts my worries away.
We drive to swim squad spend an hour there then drive home in the peak hour traffic…. joy… but for some reason no expletives, its a cruisy drive home. I cook dinner, we talk about our day and then once Master 10 is tucked up in bed I settle in for the night to watch some Netflix. I'm currently binging on an Aussie drama called Tangle sooooo good. And then its lights out 10:30. Ahhhh yes sleep, fingers crossed! haha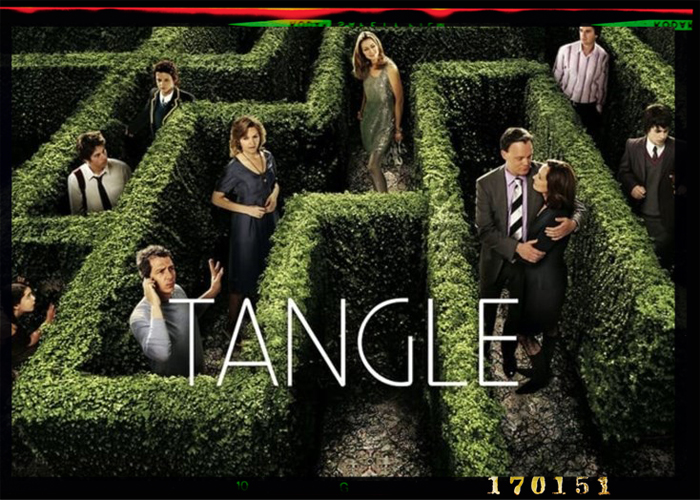 Do you have an all-time favorite kit or product? Share it! Even if it's been retired.
One of my most favourite collections this year is REMEMBER THEM. It was inspired by and in memory of my Grandfather a RAT OF TOBRUK in WW2. I'm also proud of our service men and women and really wanted to pay homage to the fallen and returned ANZAC's. The vintage and old world vibe of this collection works perfectly for heritage pages too, so even though its theme specific its actually really versatile.
REMEMBER THEM BUNDLE | The Nifty Pixel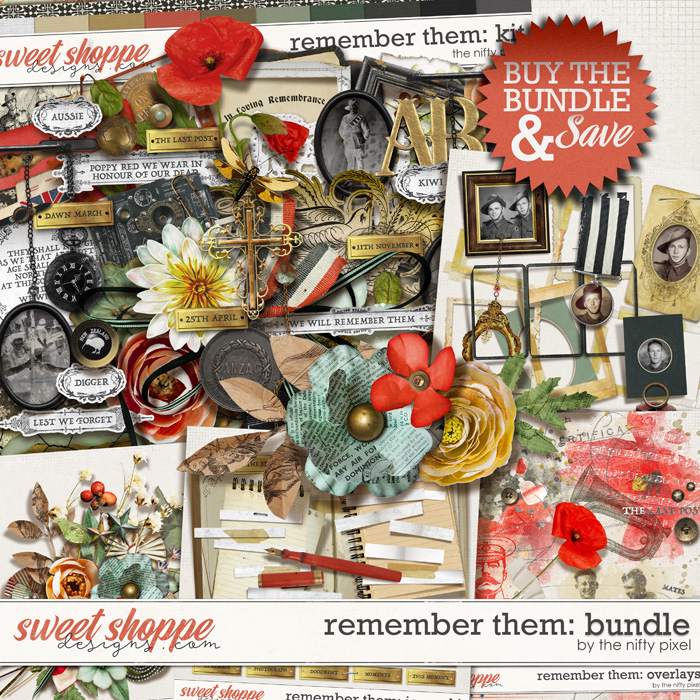 When I had to share with you guys how I roll on a regular day, I realized very quickly my average day is pretty busy but uneventful and to be completely honest if I had a choice I'd rather just stay home being super chill in my Pyjamas. I actually think I own more P.J's than clothes to be honest, lol. Which is the perfect Segway into my sneak peek of next weeks release. I knew I had to collaborate with Erica on this theme and when I pitched it to her she was like ummm like yaha I got you gurl! It turns out Erica rocks the messy bun and sweats all day too and we know you gals relate!
Em also has a couple fun Sneak Peeks of goodies being released on August 7th.  She collaborated w/ Erica Zane for beauties!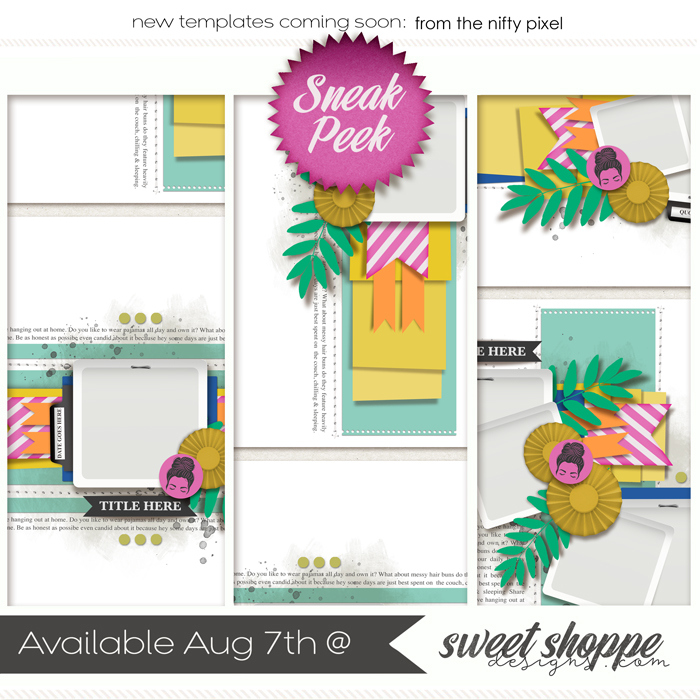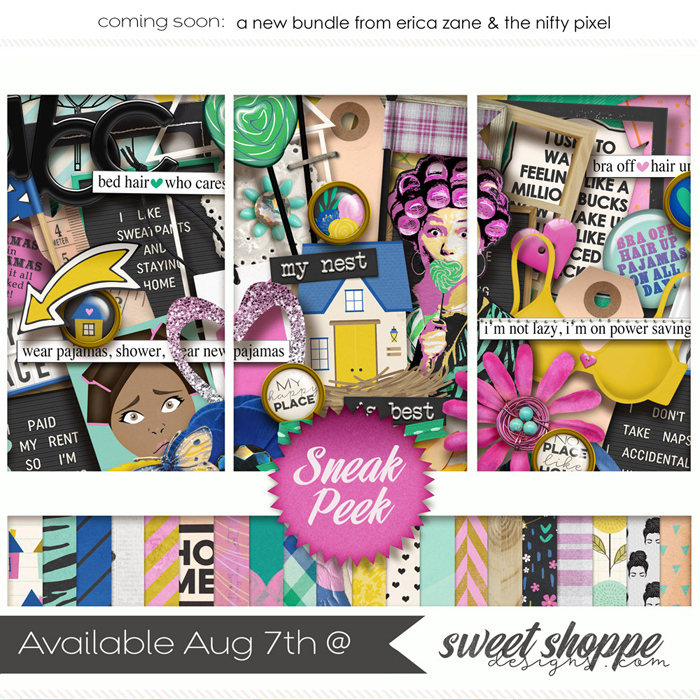 Now, let's see what our team has created with a Super Duper Day!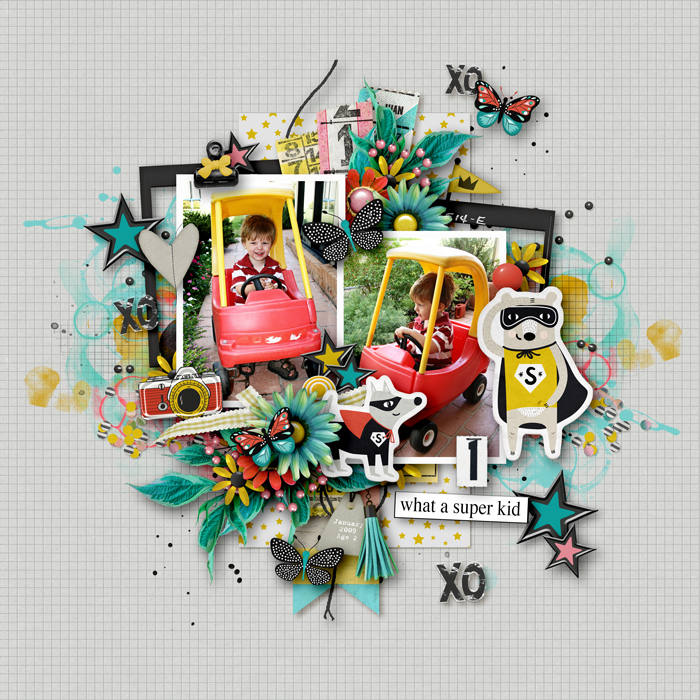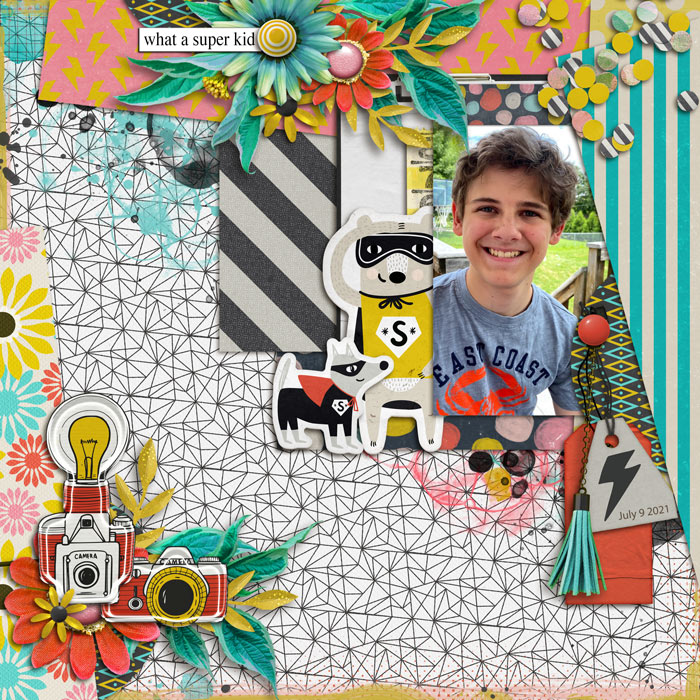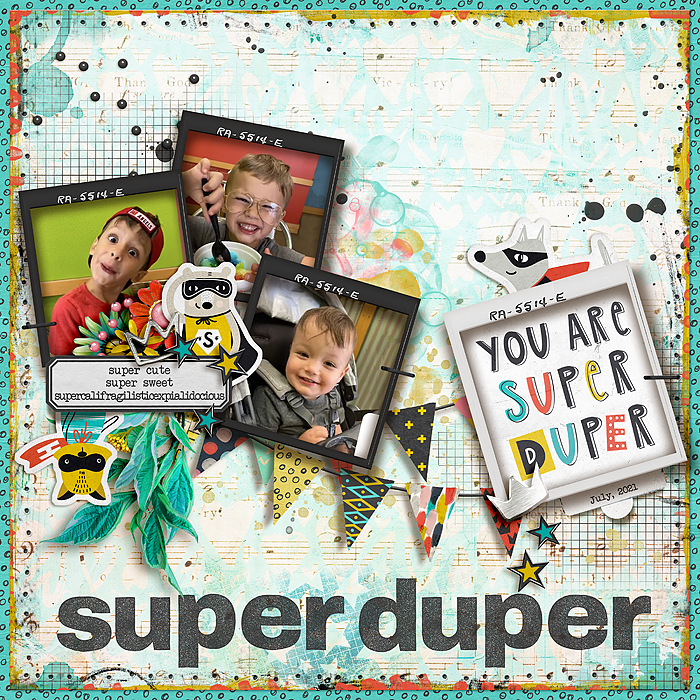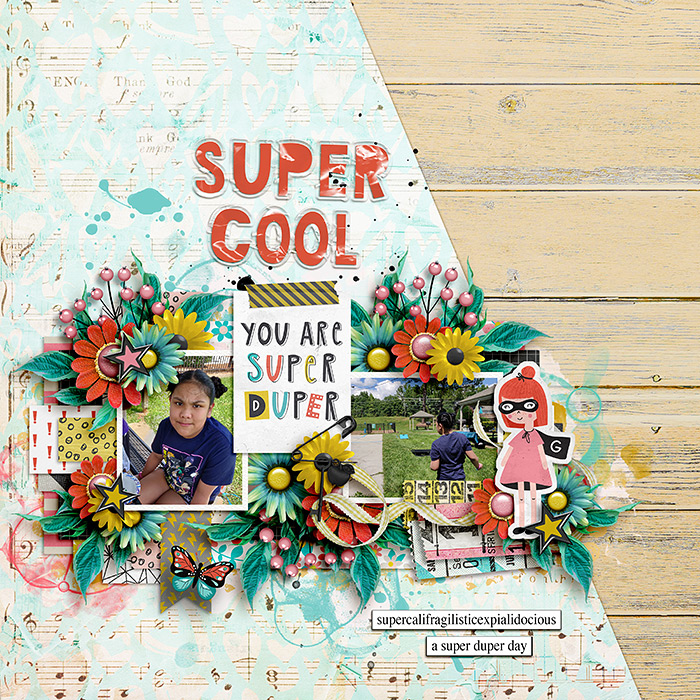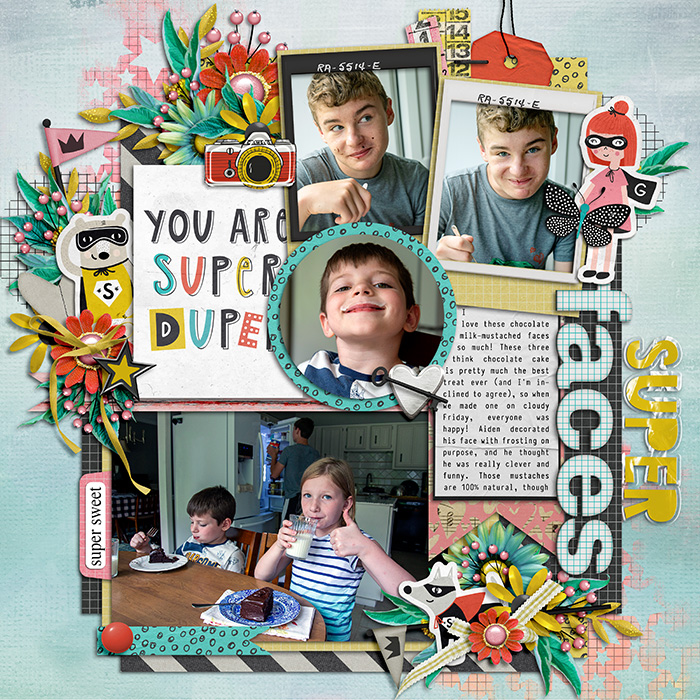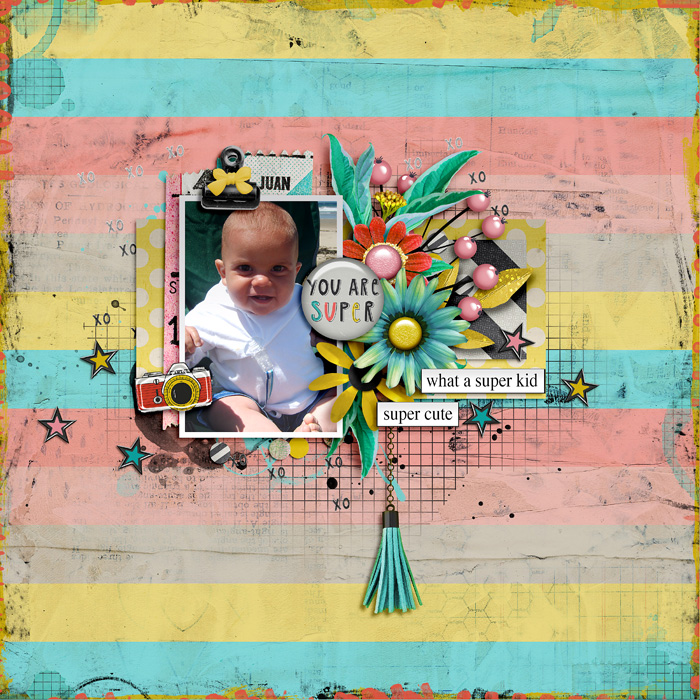 Em even created some amazing Add-On products for this collection if you'd like to check those out.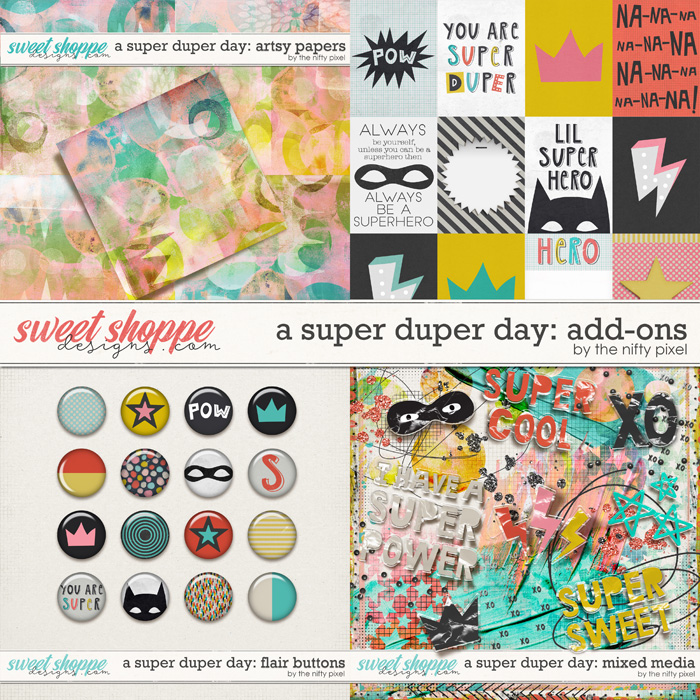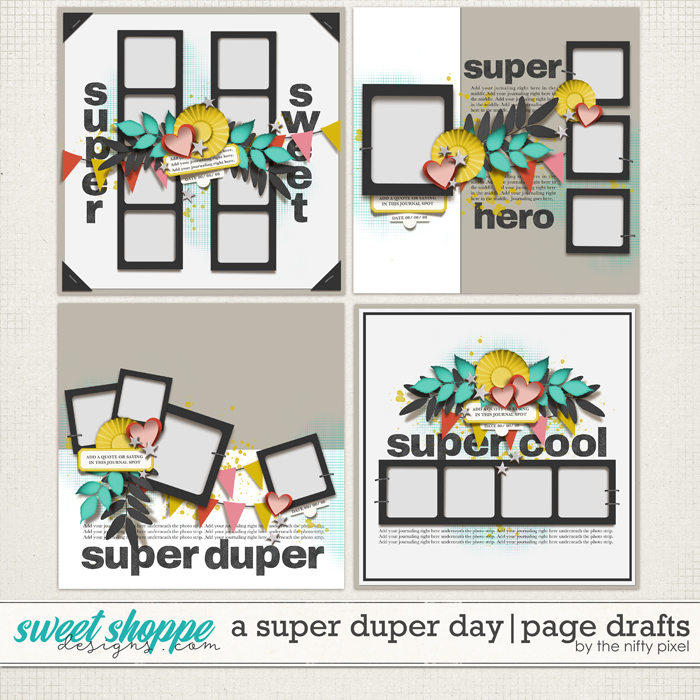 Now it's time to go fill up your shopping cart with $10, and A Super Duper Day will be automatically added for FREE! This special offer will only be available through Friday, August 13th when our new releases go live, so don't delay! And don't forget to come back next Friday for a sneak peek at Em's Feature Designer 15 sale.  It will start Tuesday, August 10th!   Have a great weekend!