Featured Designer – Clever Monkey Graphics
How is your December going so far?  Busy if it's anything like mine, it seems like there are not enough hours in the day to accomplish everything I want to get done.  Scrapping is pretty high on that list and I think I've gotten one page done this month.  Hopefully you're better at multitasking that I am.    One thing I have found time to do is to introduce our next Featured Designer, Tracey Monette of Clever Monkey Graphics.  As you know, our fabulous designers are celebrating some of our most memorable days in our new A Day To Remember series of goodies, and Toasting the Day is Tracey's take on our challenge!  Wow, you guys, this kit will make you want to stay up until Midnight and capture some memories, even if you usually are in bed by 9 on New Years Eve!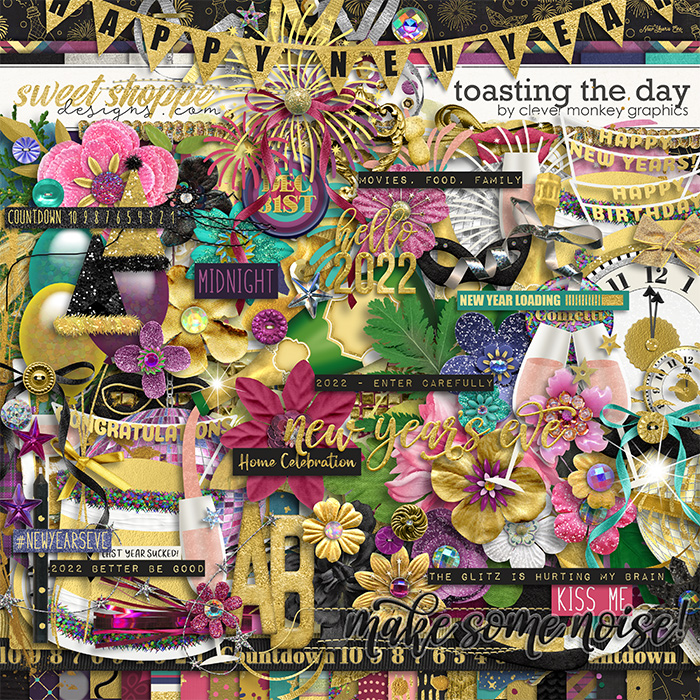 I just love all the colors she used and Tracey has the most fun and unique elements!  You're not going to want to miss adding this one to your collection!  If you've been following this feature at all this year, you know we ask the designers a series of questions and it's so much fun sharing all of those with you!  Let's get to it.
Walk us through a typical "day in the life" of you!
I am an early riser and usually start my day with a quick stretch and then settle into my favorite chair with a large mug of hot water with lemon juice in it, birds and naughty squirrels checking out our bird-feeders outside my window, and my 17" laptop propped on a pillow so I can peruse my social internet world, say hi to friends, and begin designing.  Breakfast/lunch doesn't come till 11 on most days but if hungry, I will eat earlier. I love the quiet of the morning and don't like to be disturbed much during these hours.  Some days may involve a walk, a bit of exercise at home, grocery shopping, a Target run just for the fun of it or to get out of the house. On Mondays I enjoy a long zoom chat with my girly cousins and family. Sometimes we cook family recipes together over zoom and recently we all bought the same cookbook and we are now trying recipes from that. Strangely, covid has brought us all closer. One day soon I will teach them all how to do a digital scrapbook page. On Friday afternoons, I await the magic text from my daughter that says she is ready to zoom chat with me from her college apartment. I am the chef in the household and if hubby is lucky, I won't screw up dinner and he'll get something good to eat; since he retired a year ago, he started doing the dishes for me!!! Evenings might have me watching something on the television, or still designing, and often multi-tasking doing both.
If you could visit anywhere (anyone), where would you go / who would you see
and why?
I would like to go back in time and have long wonderful chats with my Nana Bebe.  She was incredible and warm & loving – a little bit spicy in her thinking, and filled with practical good advice. Cool story for you about her; as a 5-year-old, she and her family were getting ready to shortly emigrate to North America but a huge fire in their village forced them to wait one more year to get together enough belongings and money etc. They had to miss their boat because of that fire.  Their boat was the Titanic.  My Nana Bebe lived to 102.
What kit are you most proud of creating in the last year? Why?
I absolutely adore my Zootastic Collection. It represents my work in learning procreate on the ipad and learning to paint in texture on each of the more than 50 animals I drew and then bringing it back into photoshop to complete each of these elements. This kit and collection makes my heart sing. There are definitely some close seconds to this one like the Fire Season and Eek a Shark and the And Bake Collections.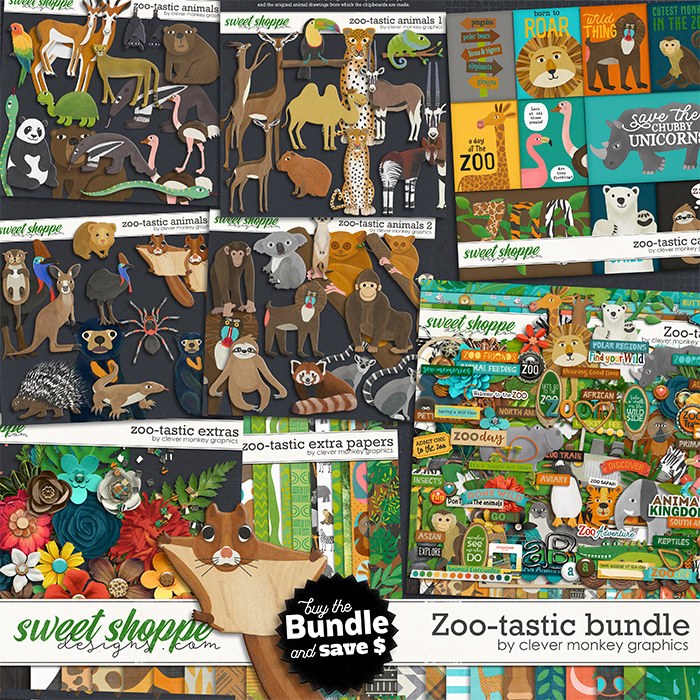 Do you have a quick tip, trick or tool of the trade that you can share with our
readers?
I have a pretty cool tip for Photoshop users to speed up productivity. It allows you to color code or "highlight" menu and sub-menu items so that they are really quick to spot when you need them.
Example – This shows a number of sub-menu items which I have chosen to change to red colors.

Here is how to do it.  There are two ways in Photoshop to access it – either EDIT>MENU or WINDOW>WORKSPACE>Keyboard Shortcuts & menus. This brings up a secondary menu. You can choose to do this next part for the application menus and/or the panel menus.  You will see menu items listed with drop down arrows to see all the sub-menus. To their right is a visibility eyeball and color. Highlight the item you want to assign a color and then simply choose the color in the color column. Once you have chosen what you want colored, simply hit the save button.
Example – this shows the Edit>Fade being changed to a red color.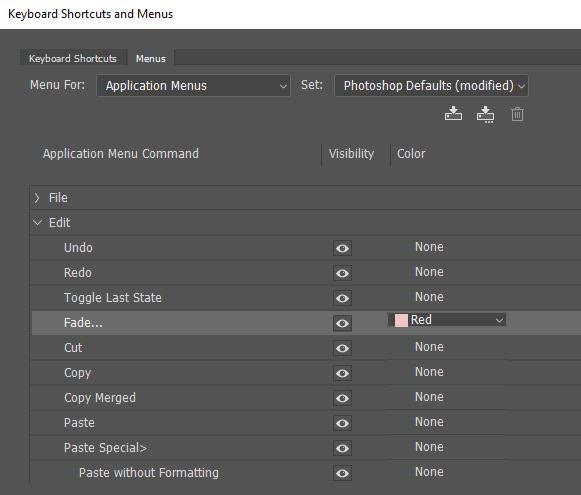 Do you have a fail-proof meal or recipe that you can make over and over? What is it and are you willing to share the recipe?
I have a favorite easy past recipe by Alison Roman that is so simple and yet delicious –  Caramelized Shallot Pasta.  I do sometimes add extras like a bit of cut up sausage or maybe mushrooms, but adding no extras is equally delicious!  Here is a link to both the recipe and her YouTube video in which she makes the recipe.
https://www.dakandju.com/alison-romans-caramelized-shallot-pasta
Are you ready to see Toasting the Day in action?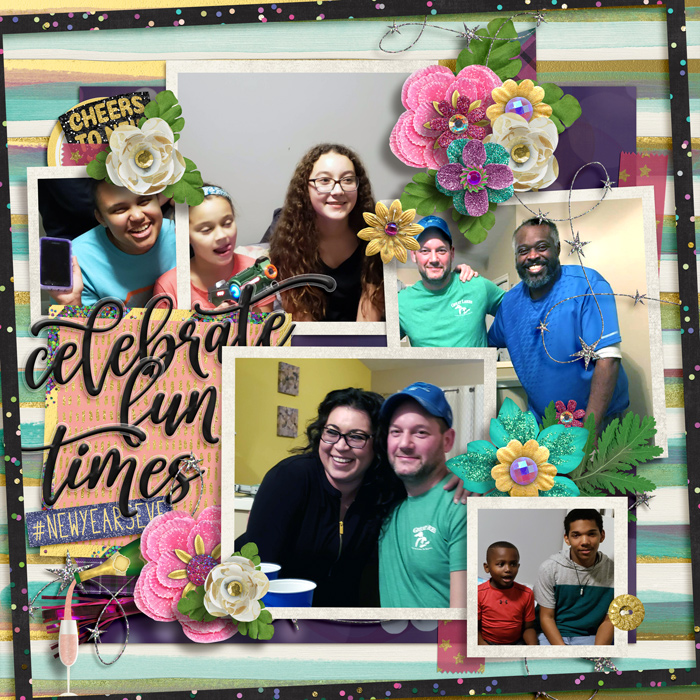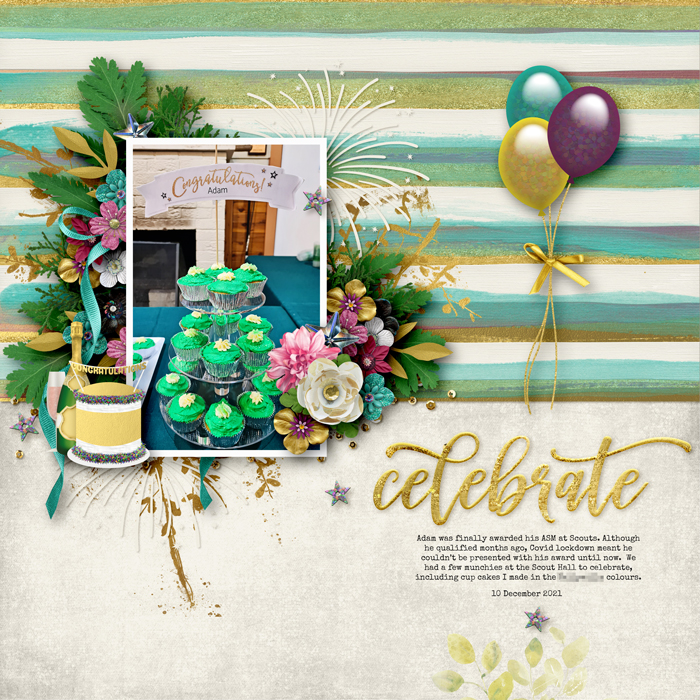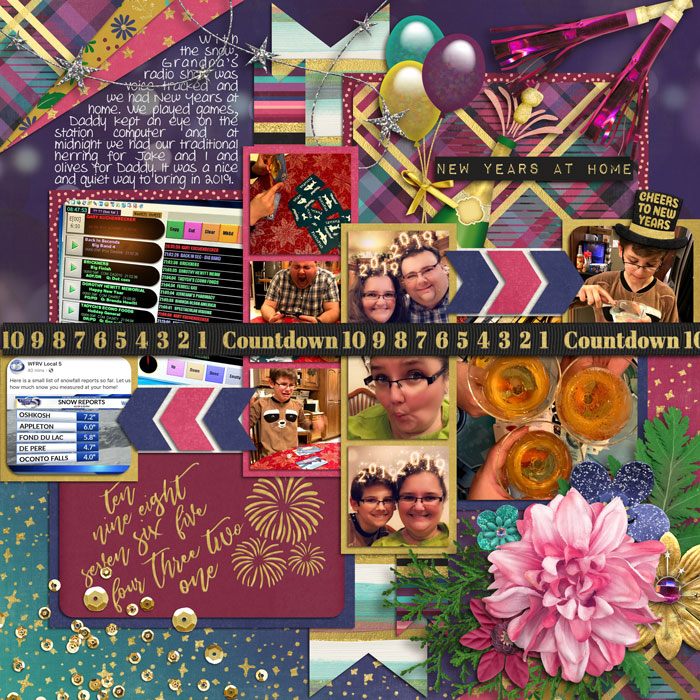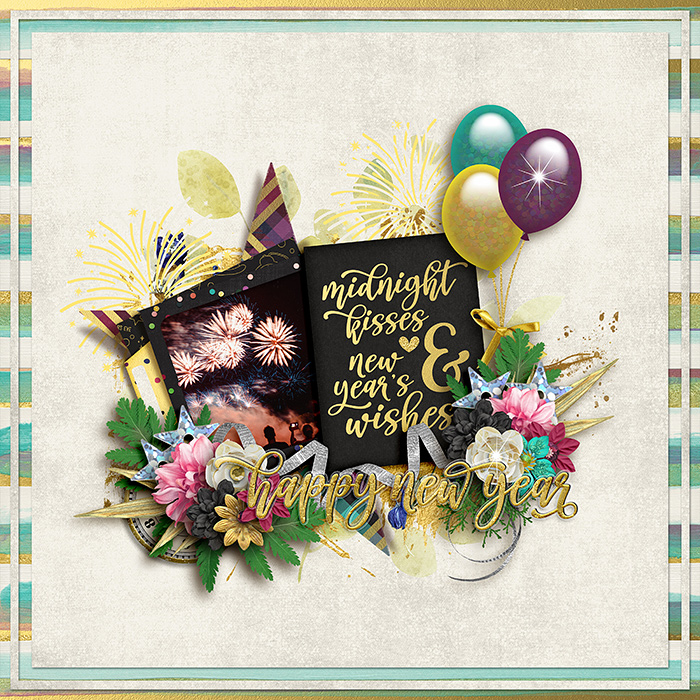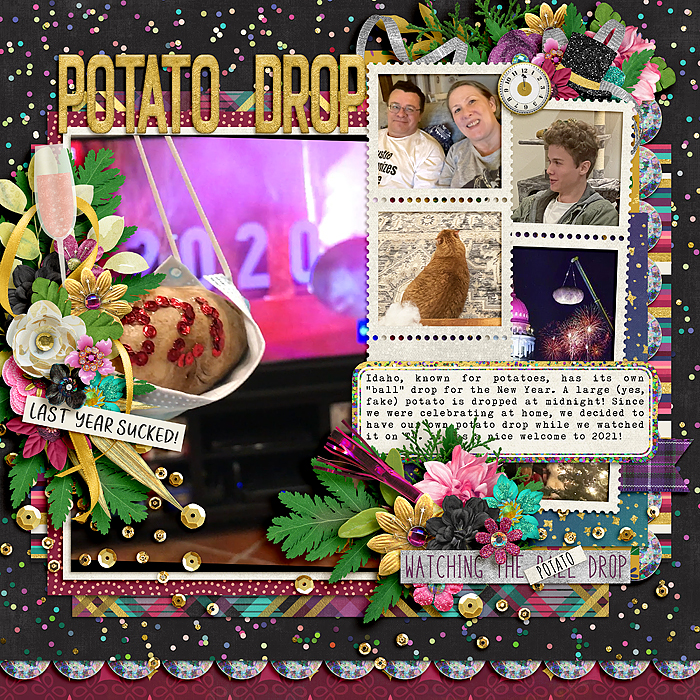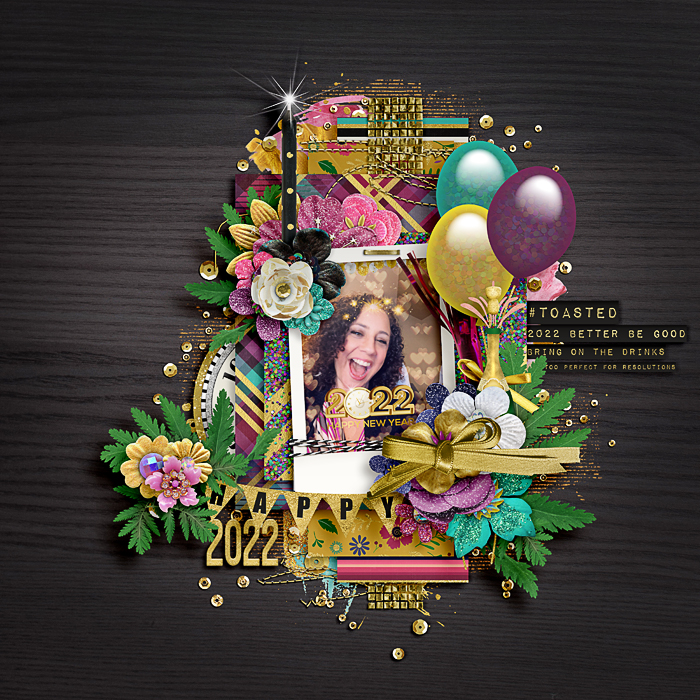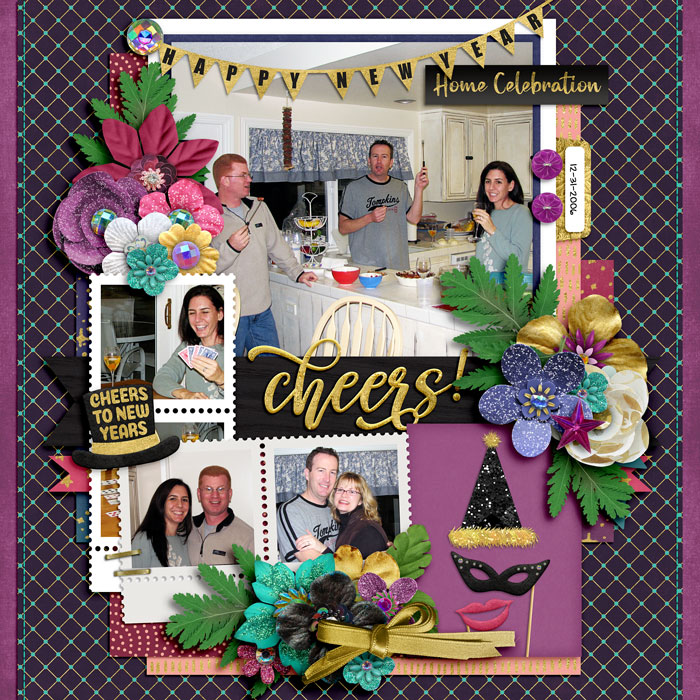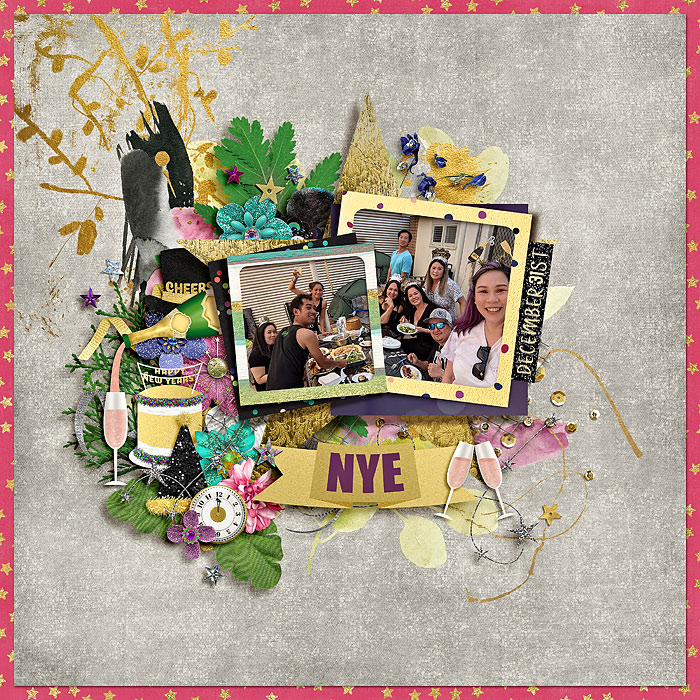 Now it's time to go fill up your shopping cart with $10, and Toasting a Day  will be automatically added for FREE! This special offer will only be available through Friday, December 31st when our new releases go live, so don't delay! And don't forget to come back next Friday for a sneak peek at Tracey's Feature Designer 15 sale.  It will start Tuesday, December 28th.   Have a great weekend!