Sweet Shoppe Saturday 7/16
Hey, hey Sweet Shoppers! Your favorite day of the week is here, and our team of designers and Babes have been busy bees behind the scenes this week!  In addition to hosting some awesome challenges for our Summer Scrap-A-Thon, they've also been creating tons of new products and layouts to inspire you too! There are seriously soooo many yummy new treats hitting the shoppe this weekend, and I have lots of eye candy to share with you, including a gorgeous new collection from our newest Featured Designer, so sit back, relax and check out…
As always, all of our newest treats are 25% off until Monday at 6am ET, so I hope you'll stop by this weekend to pick up a fave or two! I also wanted to point out that the oh-so-talented Grace Lee is back in action with her new Lazy River collection which is perfect for all of your fresh water adventuring this summer, and it is stunningly beautiful! That kit is just the start of the scrumptious new goodies hitting the shoppe tonight, so I hope you'll stop by and take a closer look at everything NEW! From templates, to the tropics, to fun in the sun and so much more, you're sure to find something to love here at the sweetest spot in town!
While our newest treats are always pretty sweet on their own, a brand new, and oh-so-fabulous designer went into the spotlight as our newest Featured Designer this afternoon, and that means there's a dainty and darling new freebie from the one and only Mirjam of Pink Reptile Designs waiting for you when you spend $10 too…
I adore Mirjam's style and love that she's on the team bringing her kits full of delicate and darling elements perfect for whitespace scrapping to the shoppe! Her contribution to our Celebrate You! series is perfection and one you'll want to have in your stash because it's perfect for documenting and honoring the relationships in our lives that make us complete! Perfect Pair is packed with delightful details in a warm, yet neutral, color scheme that works for almost any photo, so be sure to grab it while it's a scrumptious bonus until July 29th when our newest releases go live! I also wanted to mention that Mirjam has shared so much insight into her creativity and design process in her spotlight on the blog, so even if you aren't one of our regular blog readers, I highly encourage you to check that out!
Like always, our talented Babes have created a heap of gorgeous layouts with our newest releases and Mirjam's featured designer freebie, so before I send you off for the weekend, I thought I would share some eye candy from the team to get you in the memory making mood! Take a peek…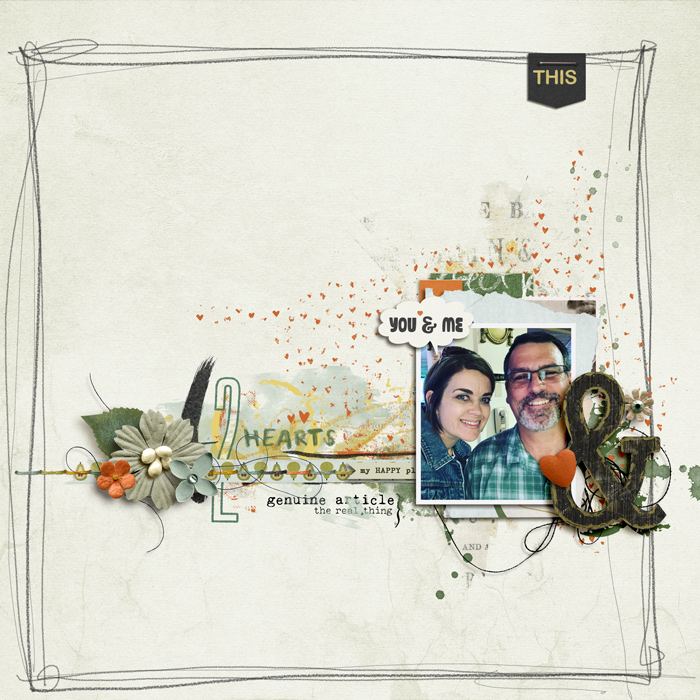 layout by SugarBabe Carrie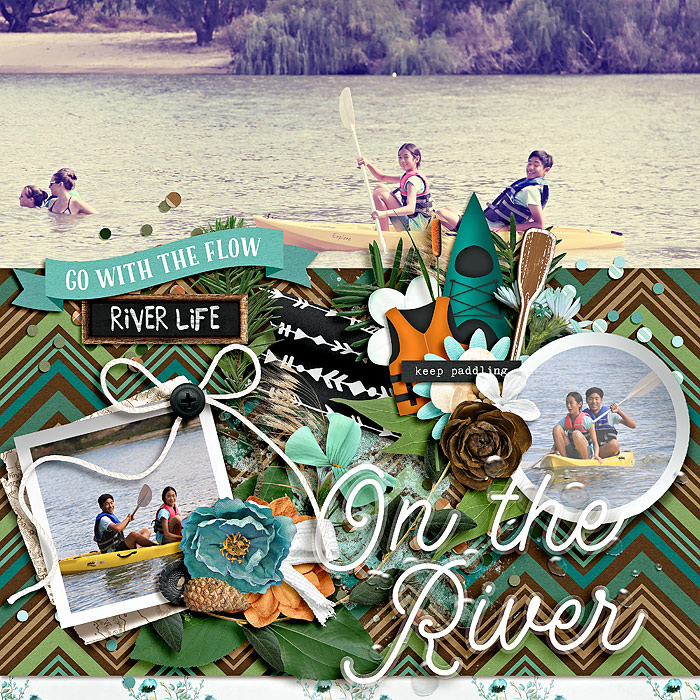 layout by SugarBabe Eve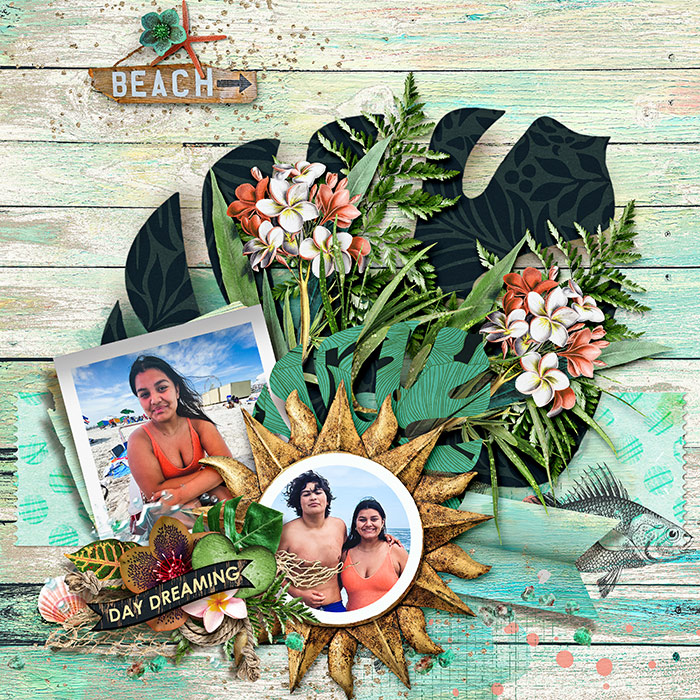 layout by SugarBabe Mary M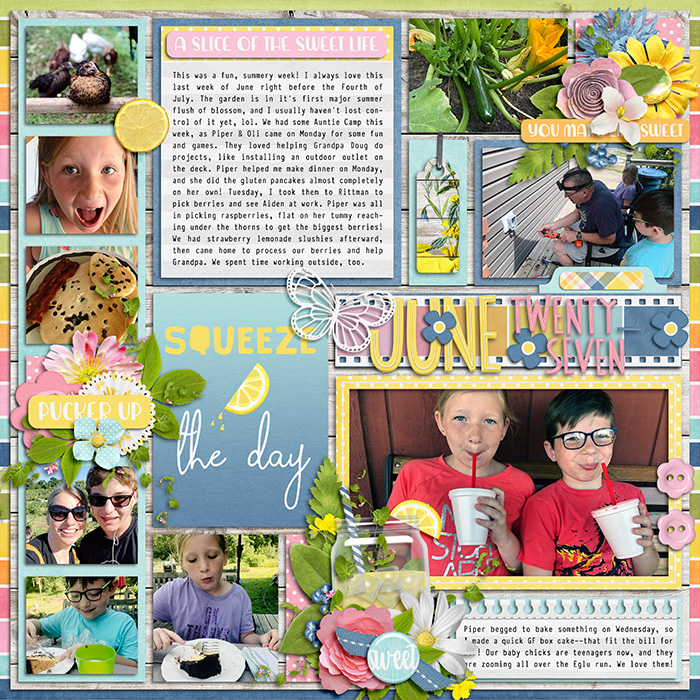 layout by SugarBabe Ally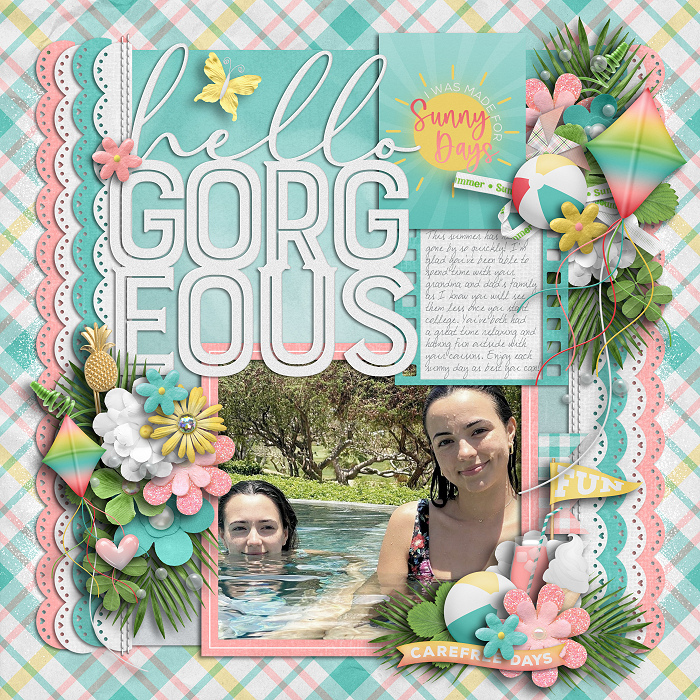 layout by SugarBabe Jenny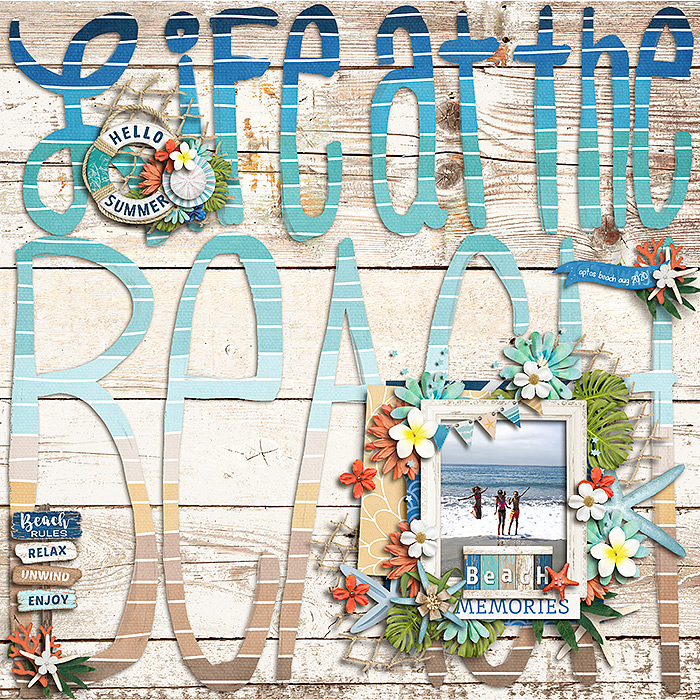 layout by SugarBabe Krista L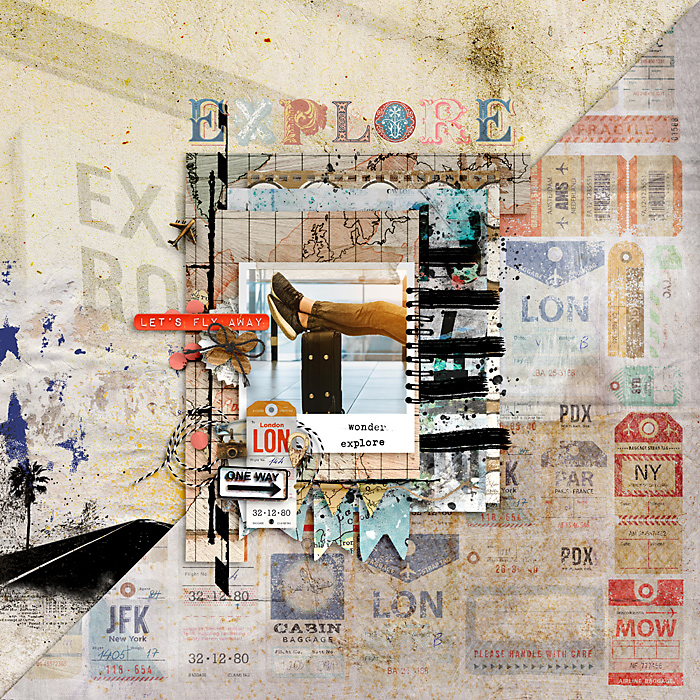 layout by SugarBabe Joanne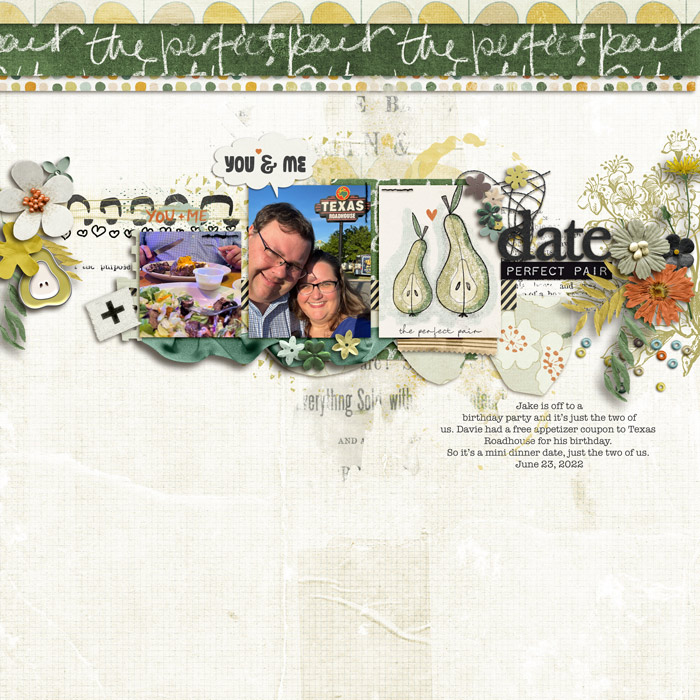 layout by SugarBabe Rebecca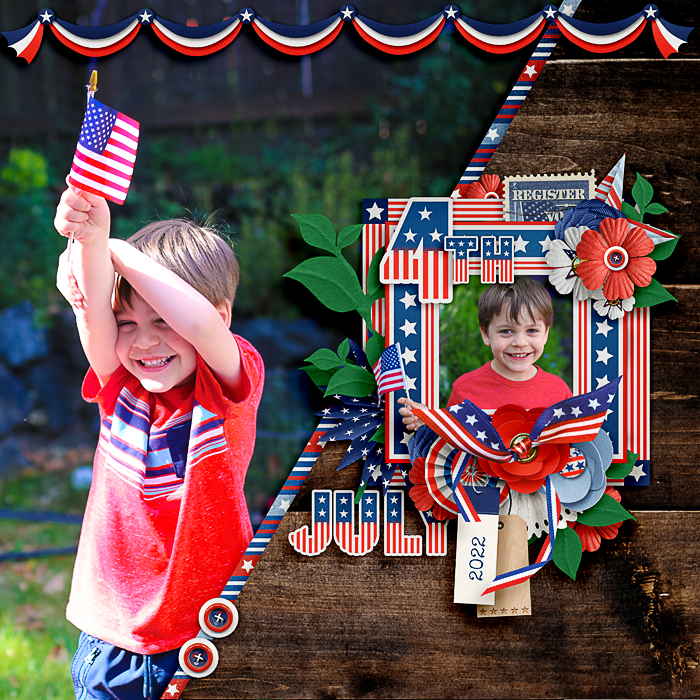 layout by SugarBabe Sheri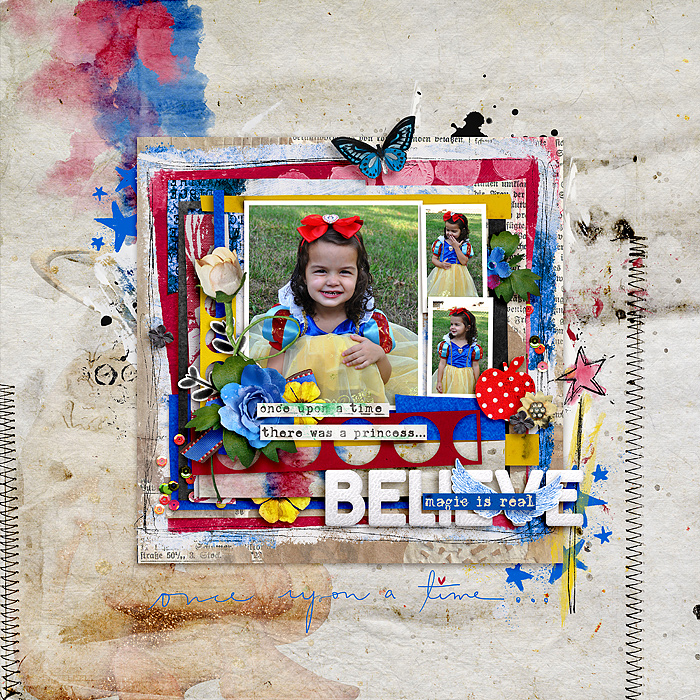 layout by SugarBabe Cassie
Finally, before I call it quits for the night, I wanted to remind you that our Summer Scrap-A-Thon event is ongoing in the forums! Seven challenges have been posted so far, but with no firm deadlines, and a new challenge posted every other day from July 2nd to August 31st, there's still tons of time to jump into the fun to earn your sweet rewards, win your ultimate Sweet Shoppe wishlist, gift certificates to the shoppe, free kits, or earn our massive designer mega-collection, Create-A-Thon, too! So what are you waiting for? Visit our community and get started NOW!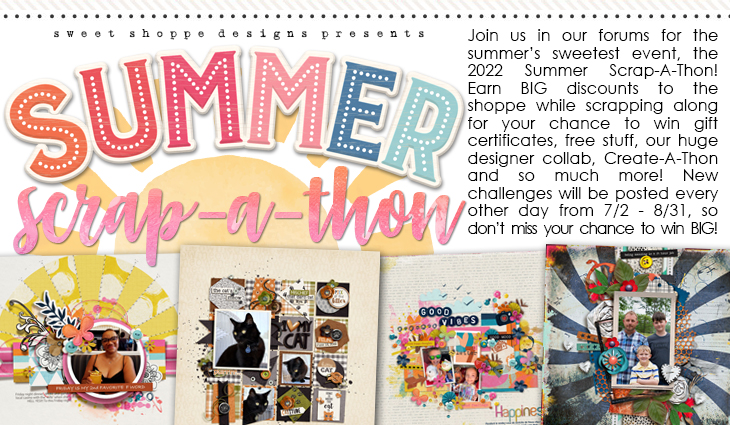 With that, I'm off for the weekend, but I'll be here in your inbox on Tuesday with a fabulous and fun Oldies But Goodies sale! It feels like it's been awhile since we've had one, so we're looking forward to putting some of our favorite older treats back in the spotlight again. With potential savings of more than 50% off, you won't want to miss it!
Until then, keep making memories sweet friends and scrap MORE!