Featured Designer 15 – Ponytails Designs
Happy Friday Everyone!  Sorry I'm a little late this morning, all the senior activities have my brain spinning!  Let's get to Nat's goodies shall we?  But before we do, here is one more look at Today's the Day, you can get this lovely kit for free with a $10 purchase between now and next Friday when our new releases go live!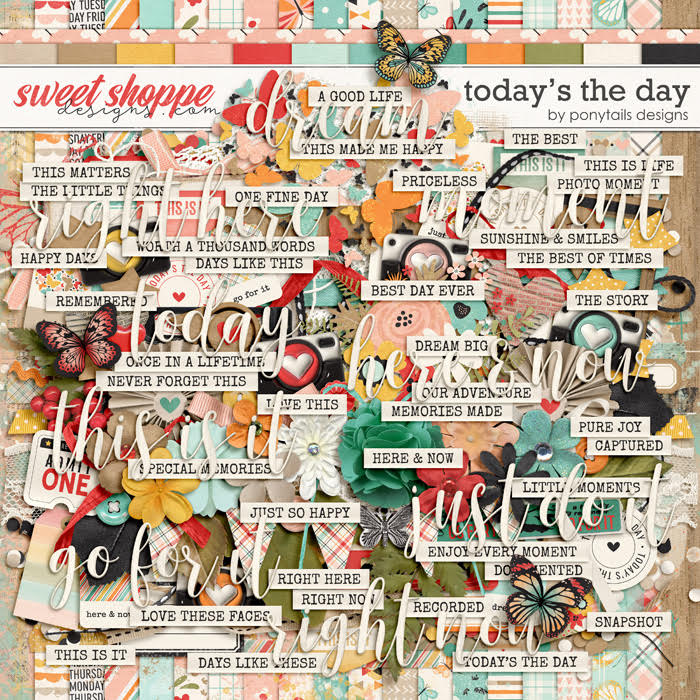 Now time for the 15 products that will be featured in the sale.  You will be able to choose from the bundles or just the individual kit if you prefer.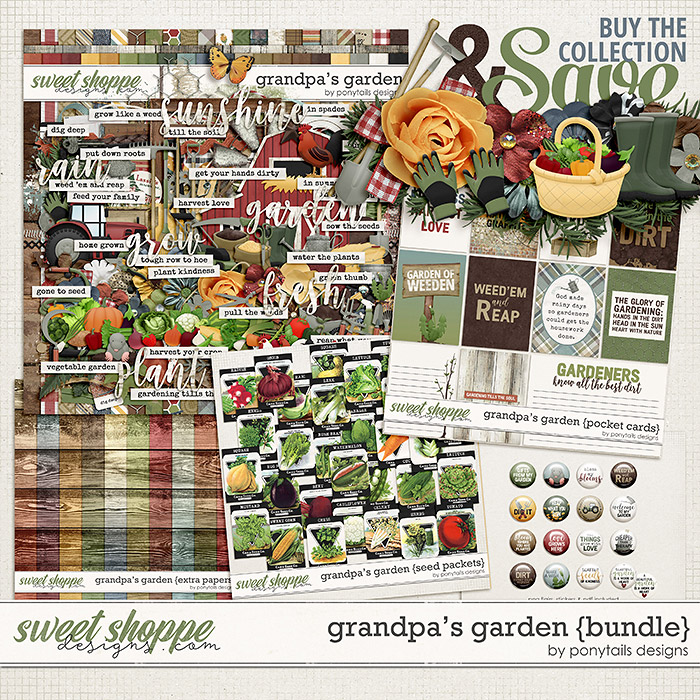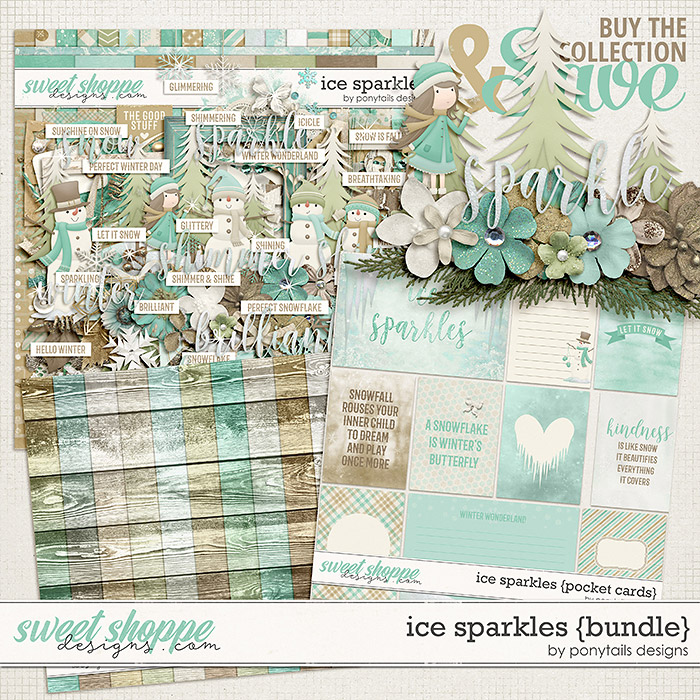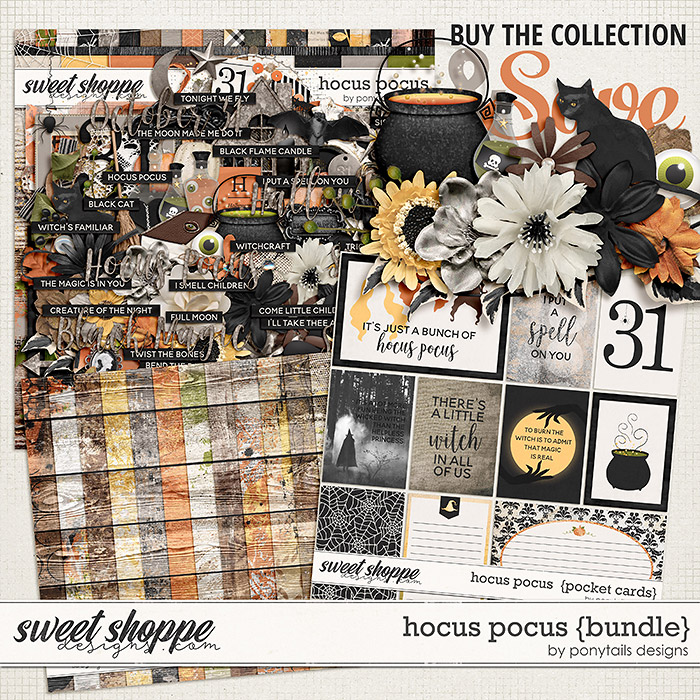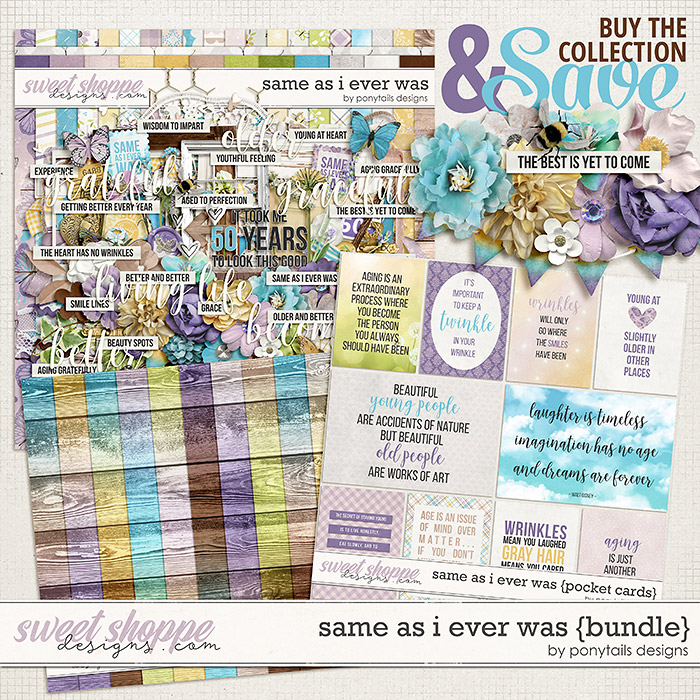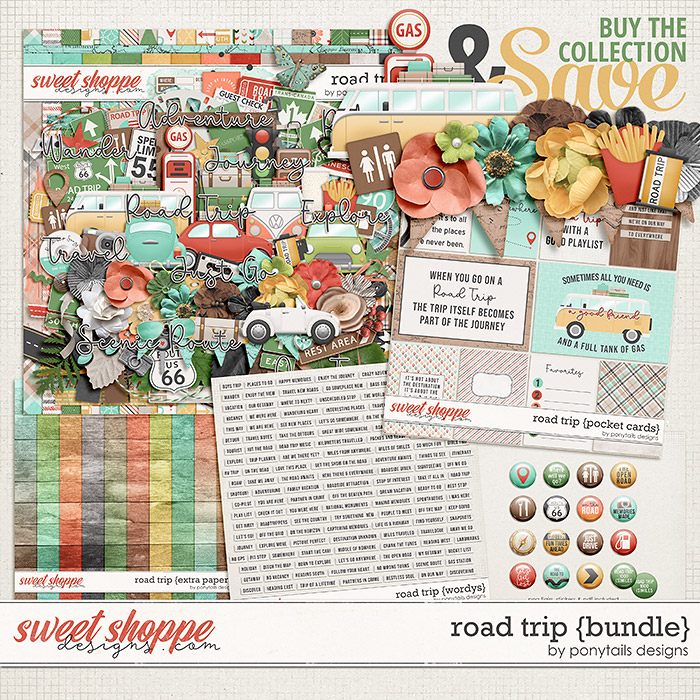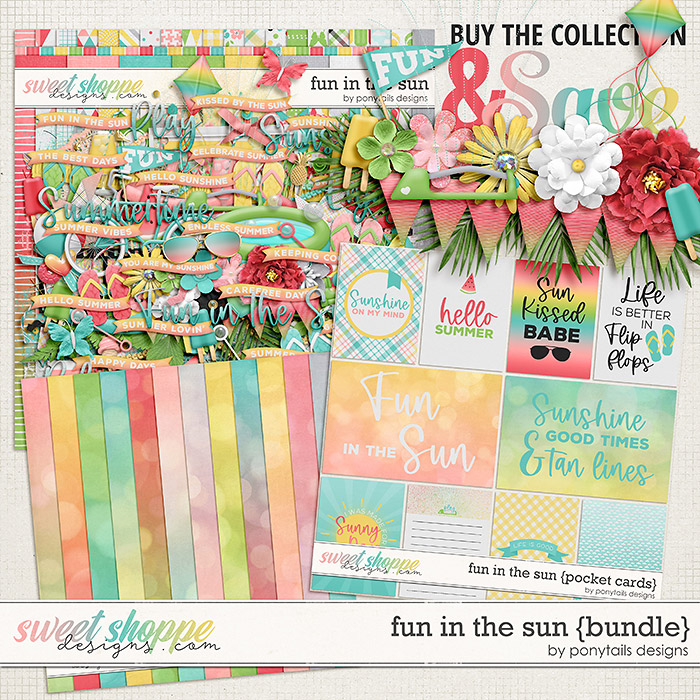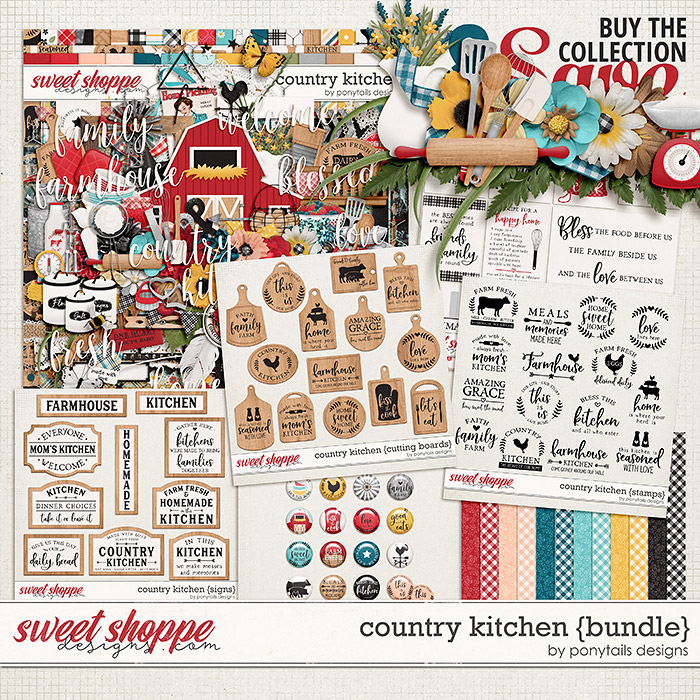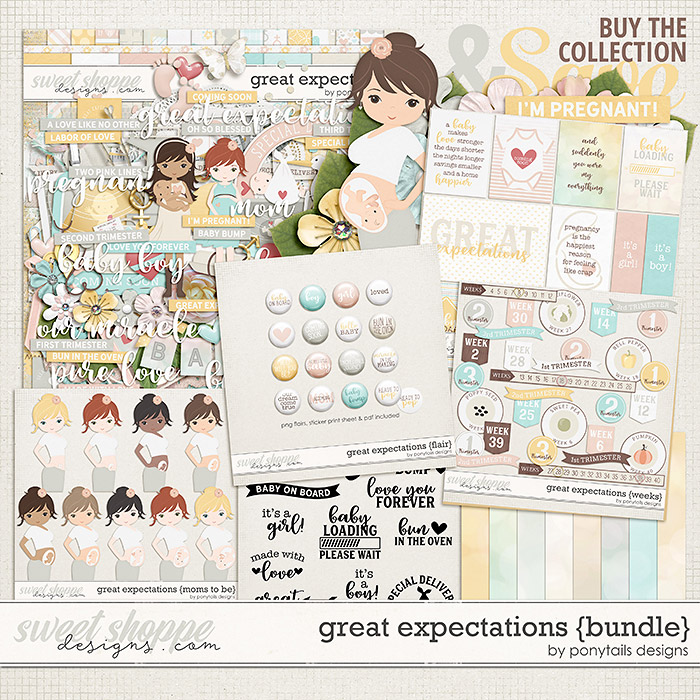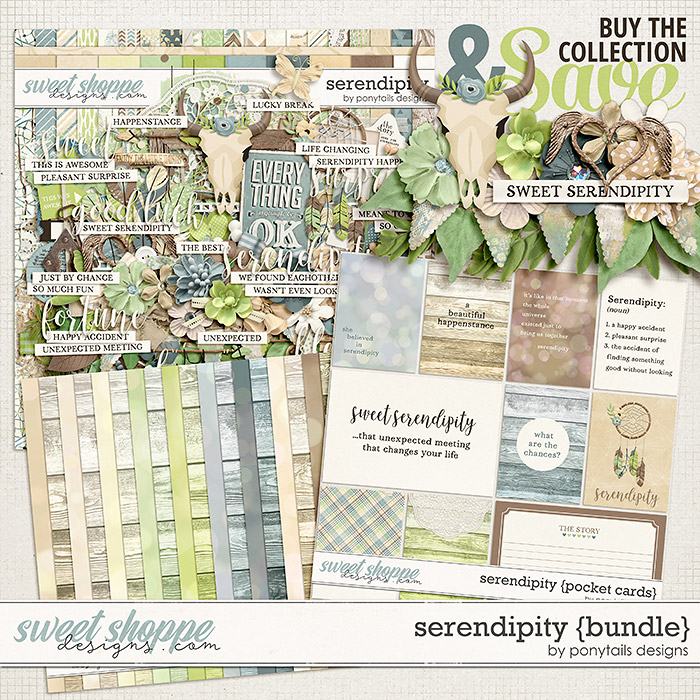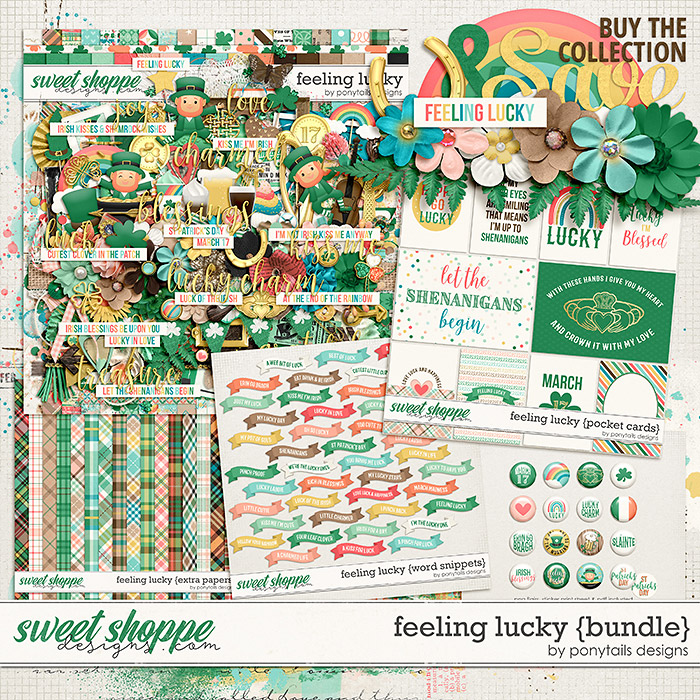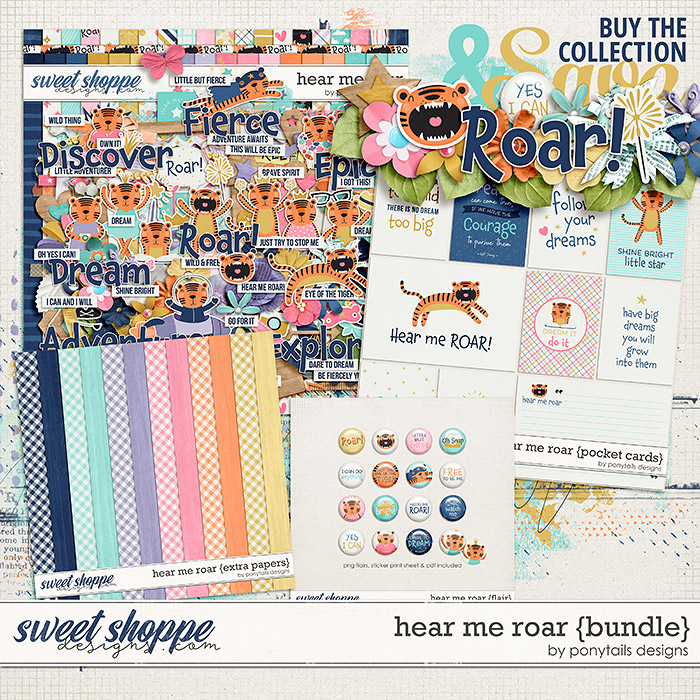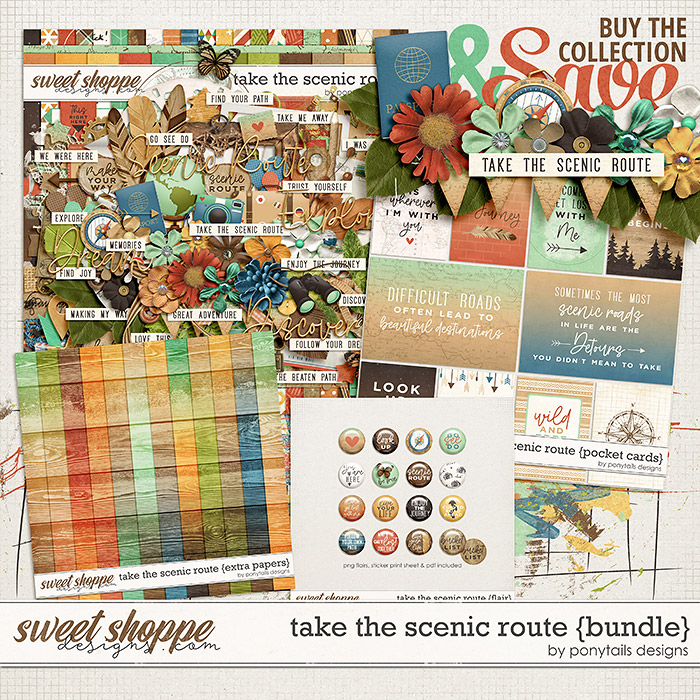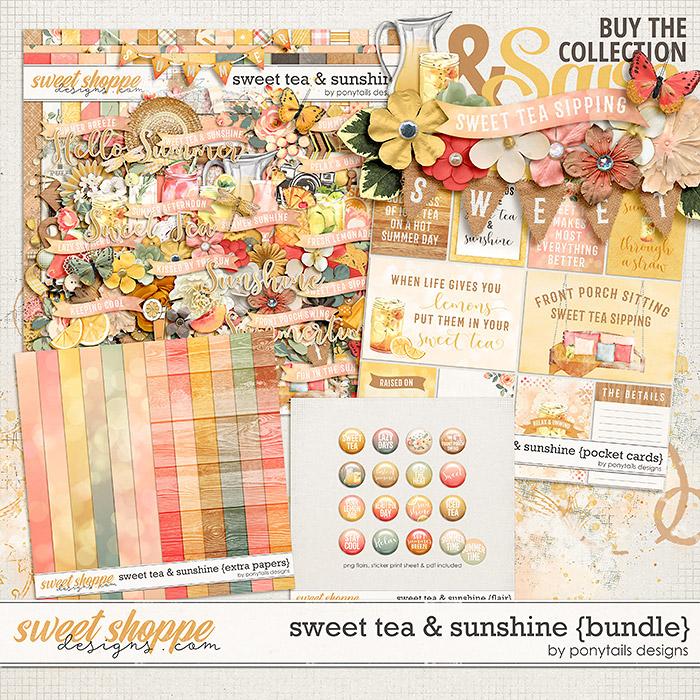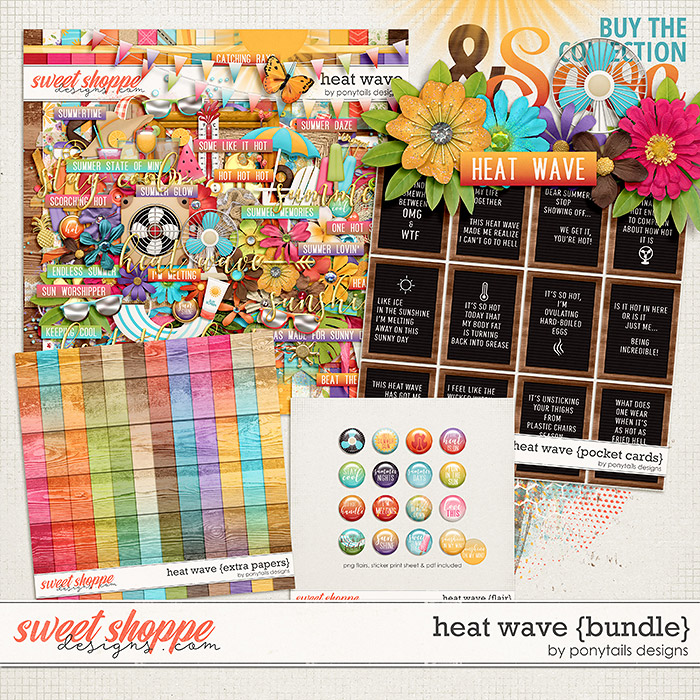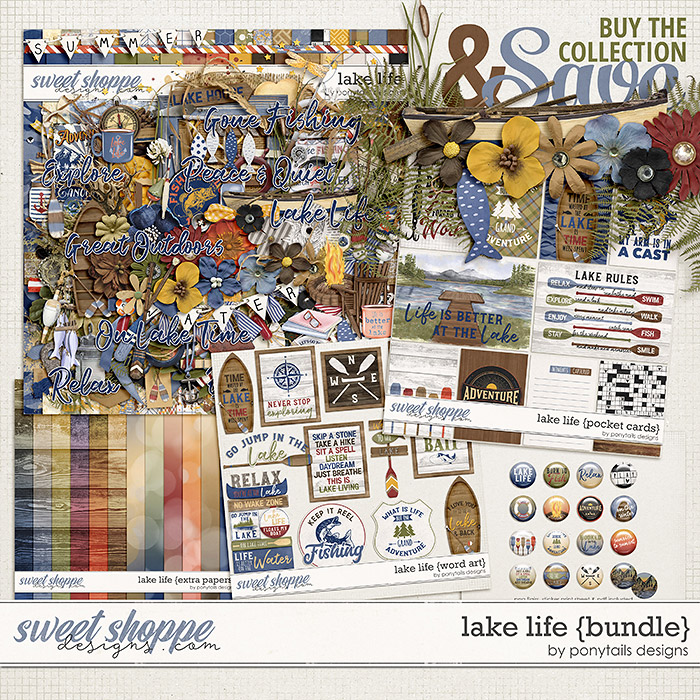 We asked Nat to share some layouts that really showcase these products that will be in her sale and here is what she shared.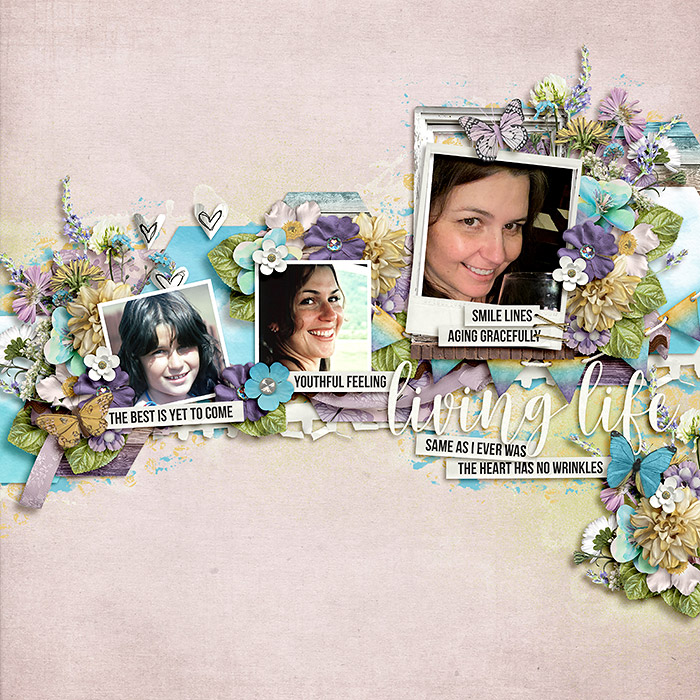 Natalie: This first one is my page using Same As I Ever Was.  It was a kit I created mainly for myself, to celebrate my 50th birthday this past summer.  I love how the kit turned out and I was particularly pleased with this page.  (Don't feel like you have to include this one if it's weird that I'm giving you one of my own pages!!)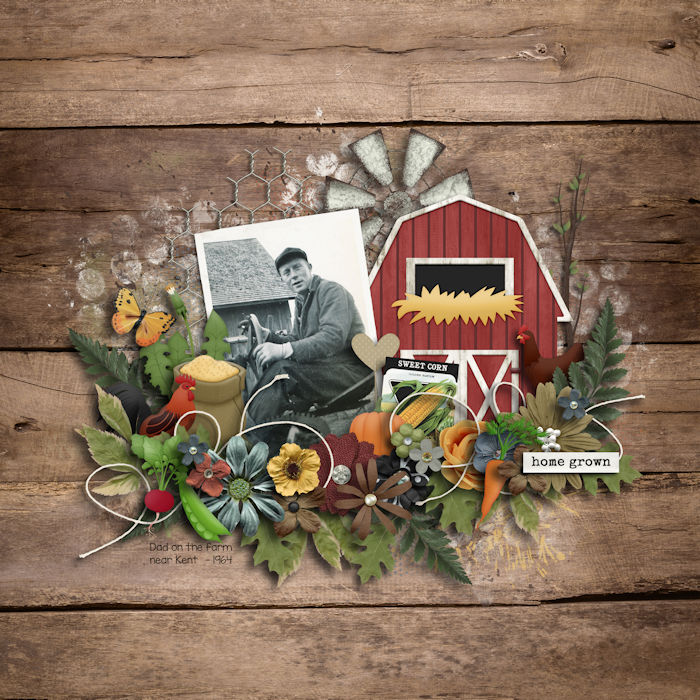 Natalie: This next one is by JillW and I think it's absolutely perfect to showcase Grandpa's Garden.  Her clustering is superb, and I just love the old photo!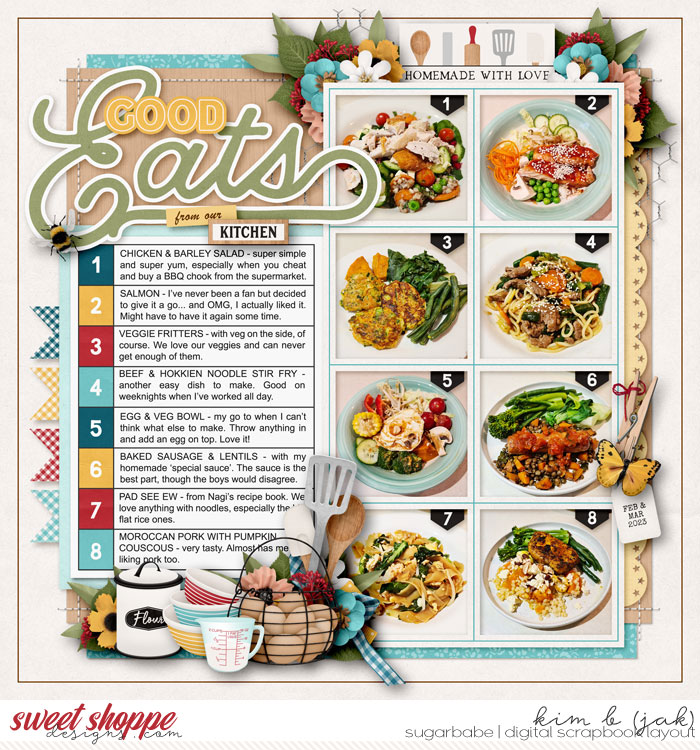 Natalie: I just love this page by jak, using Country Kitchen… she's done such a beautiful job with her clustering.  This page really shows how even something as mundane as what's for dinner can make for inspiration!  Kim's use of the themed elements mixed with the pocket card and word bits is just perfect!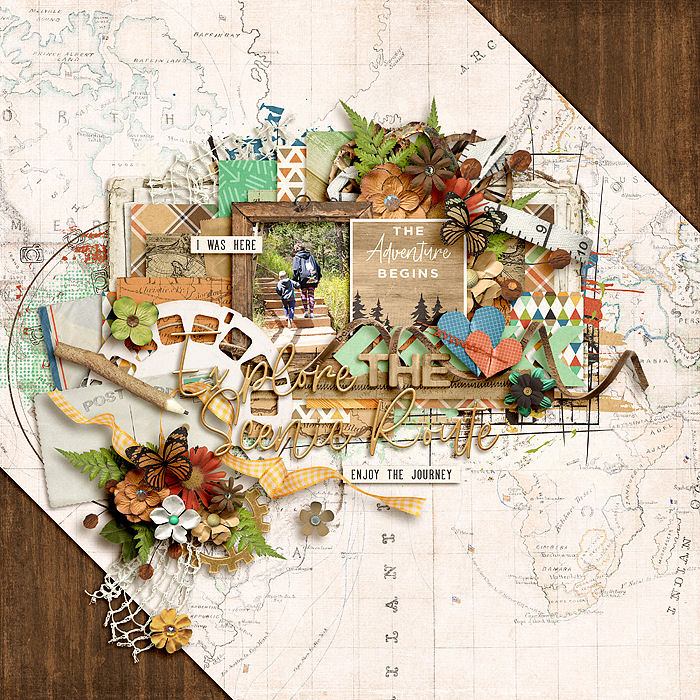 Natalie: The next page is one by Neverland Scraps, using Take the Scenic Route.  Wendy is one of those scrappers who just blows me away every time!  She has such an amazing talent for clustering and always seems to know just how to add items to make her pages unique and so interesting.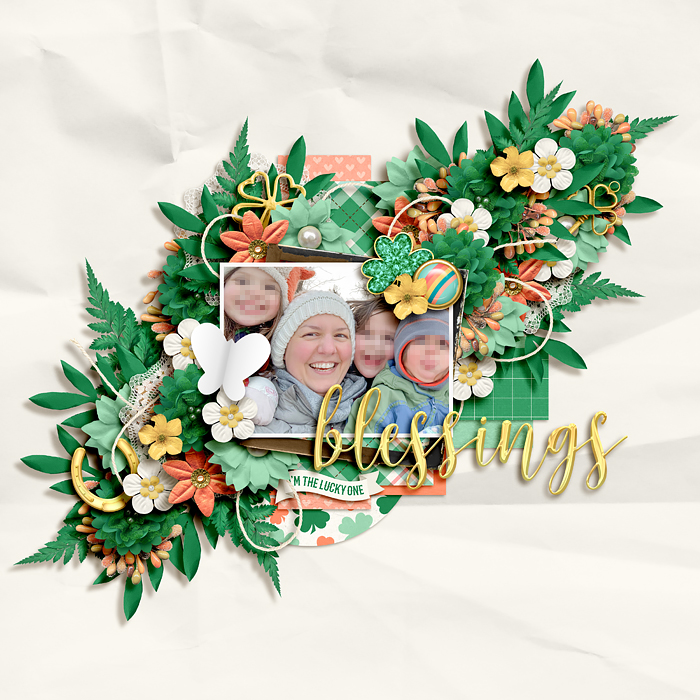 Natalie: Leablahblah created this next page using Feeling Lucky.  Lea is one of those scrappers who always brings a sense of fun and whimsy to her pages.  In addition to being a prolific scrapper, she is also crazy talented when it comes to her clustering and eye for detail.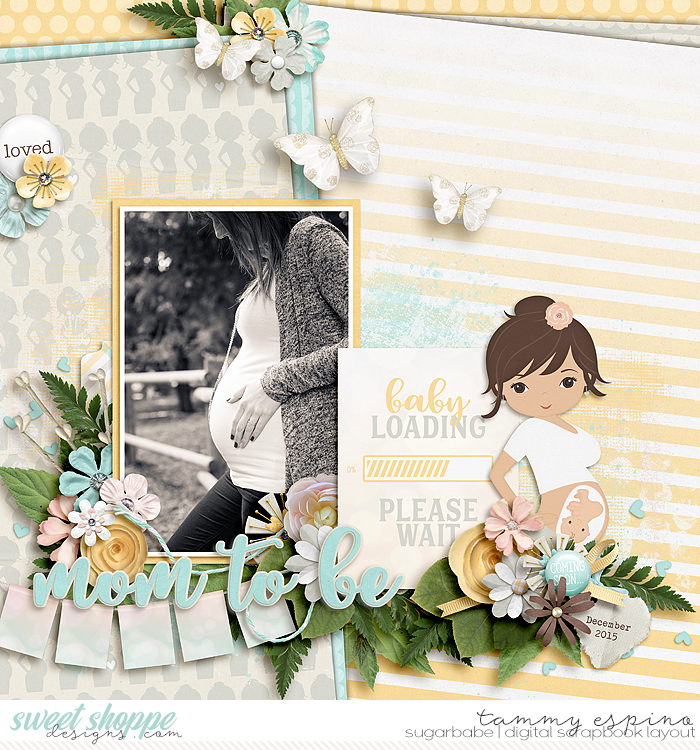 Natalie: This final page is by craftytam, using Great Expectations.  No list of beautiful pages would be complete without one of Tammy's in there!  She consistently creates stunning pages that never fail to WOW me!  Tammy's been with me for years now… I've watched her kids grow up and now even her grandkids too!  This beautiful page features one of those grandbabies in progress…
Be sure you come back next Friday to see who are next featured designer is!