Project Life has brought a lot of scrapping joy back to my life. I've found that this type of scrapping was the perfect storm of all that I was looking for in my pages: the daily journaling, the random snapshots of life, the tiny pockets and tiny bits of embellishment. It's all right up my alley! Isn't it great when you finally find something that works for you? That's Project Life for me.
But there were other changes that came along with Project Life for me… something more significant: a letting go of the "perfect."
Sometimes I really hate the fact that I'm a perfectionist. It robs me of my joy when all I want to do is scrap a page about our life. All I want to do is tell a story… and I find myself getting in the way! How sad is that?
But thanks to Project Life, I've started to use things like Instagram to help me take lots and lots of photos…

I know a lot of you are doing your "A Week in the Life" project like this this year. I think that's so awesome! It's so easy, isn't it?
As I work on my own project each week, I take a lot of quick snapshots with my little iPod. It's always nearby. It's so easy to grab it and take a snapshot of whatever is going on. And I've discovered that by limiting myself to this medium, I've actually found a lot of freedom. Instragram embraces imperfection. Because of Instagram, I'm able to let go of the quest for the perfect snapshot. I just try to frame the moment and snap a picture. Click—I'm done! No fussing with a bigger camera. No dialing my settings to this or that. There's a time for getting out the big camera. I love my big camera! But sometimes I don't want a perfectly clear snapshot. A little grain, a little blur. Sometimes it seems more "real" to me (and then I don't have to worry so much that there are things in the background that I really didn't want in the picture—LOL!).
But the best thing this whole process for me is that I've actually gone back to old snapshots I thought were "ruined" (because they weren't crisp and clear—they weren't going in my scrapbooks!) and I've tweaked them to the point that they are now "hip." I'm so thankful for this!
Today I'd thought I'd share some of the free actions I've discovered that can help you rescue any photos you thought were lost! Here are some of my favorite action makers:
Try one of these actions on your snapshot and see how it changes! It could give you a whole new perspective on old photos. For example, I found this one of my husband and my little girl. I would have totally overlooked this snapshot before… skipping it over for something "better."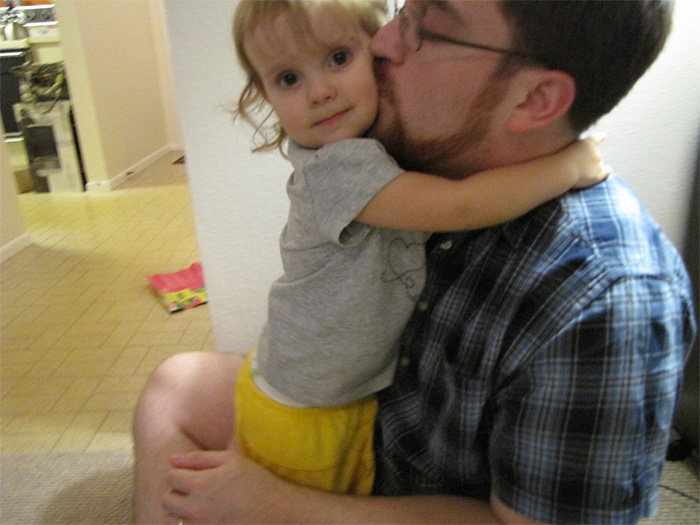 But then I ran an action from Oh So Posh Photography on it: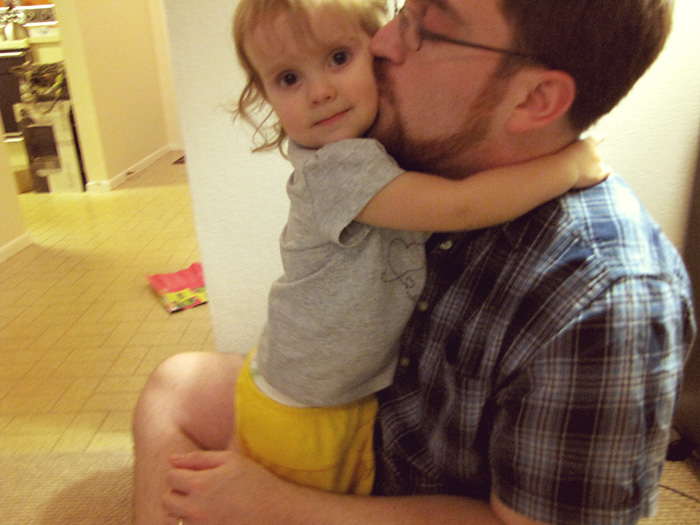 Now all I need to do it crop it to a square and poof—I've made my own Instagram!
I hope you enjoy using actions like this to rescue some of your own photos from your discard pile. I know it's been a big help for me!
Happy Scrapping!