Drawing with light, how to get the perfect Sparklers photo!
Hey everyone! Traci comin' atcha this week with a quick little photography tut, just in time for the 4th of July!  Ever wonder how people get fabulous sparkler photos like this one?
It really is simple!  All you need is a long shutter speed, a stable surface and fast, accurate hands!
1. Simply set up your camera to have a 3-5 second shutter speed
2. You'll want your f-stop to be really high (small hole) to compensate for all the extra light you're letting in.
3. Put your camera on a solid, stable surface (preferably a tripod) and have someone press the shutter. If you try to hold your camera, you WILL get blur, no matter how steady your hands are, see below: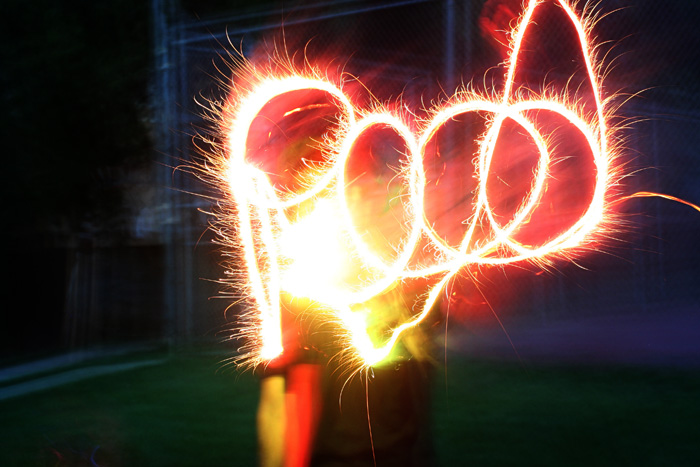 4. Practice!  It might take a few times to get the shape, or word and timing right…that's why they sell sparklers in 10 packs!
Simple, huh?  Have a great holiday!