Scrap Like A Sugarbabe: Kjersti Woods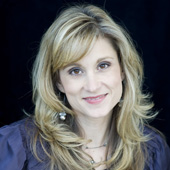 You can always tell a Kjersti layout when you see it in the gallery.  On top of her amazing use of color and pattern, Kjersti is a master of photography!  From straight out of the camera to post processed, the girl has skills!  All of her layouts embrace her gorgeous photos and she has a knack for making them the star of the show. Read along to find out some of her secrets!
My Claim to Fame:
One my favorite quotes comes from the movie Ferris Bueller's Day Off:
"Life moves pretty fast. If you don't stop and look around once in a while, you could miss it."
I think this is why I have a love for photography. Our photos allow us to capture and relive the memories that are so important to us. I love to take photos of everything! Tiny toes, book reports, report cards, school events, crazy hair styles, vacations, and more! I've even taken photos of my daughter's backpack on a bathroom scale….just so I could record how much weight she was carrying on her back! One of my favorite layouts is titled "Then and Now". It has two photos of my daughter – One taken in 2006 and the other in 2011. It's so fun to see how much she has changed!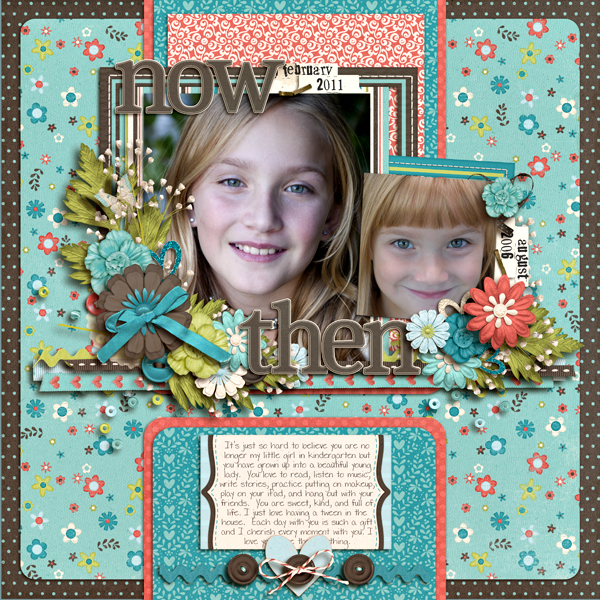 Layouts using Kjersti's favorite photos:
 
 
Here are some of my favorite photography tips!
Get rid of the clutter! If your subject is sitting at the table and there is JUNK all around, it only takes two seconds to remove the clutter.
Be the boss! Don't be afraid to tell your subjects to move to a different location, move in a littler closer, or to put their arms around each other! It only takes a second and you get the photo you want!
Watch the light! The best time take photos are on cloudy days! You can't imagine how many people still put their subjects in direct sunlight!! I had a mom at school yell at me when I directed a group of kids out of the bright sun and put them at the outer edge of the shade. Seven years later I still want to compare our photos. I'm sure her kids were squinting and had harsh lines around their eyes! Early morning and sunset are also wonderful times of the day to take photos.
Get down on their level – If the kids are playing on the floor, no one wants to see the tops of their heads. Get down on their level and take a few shots….see what happens!
Get to know your flash. The range of a flash on a point and shoot is about ten feet. If your subject is 15 feet away, your photo may be dark!
Let Them be themselves – We're scrappers and need lots of fun photos to scrap! Put your child in an atmosphere that is comfortable and familiar to them and shoot away! You'll get some amazing photos for sure!
Get in close – take a few steps closer to your subject and crop out all of the distractions in the background.
Take some vertical pictures. It's been noted that many subject look better in a vertical photo. Turn that camera around! You'll notice that 99% of my photos are vertical.
A few tips to scrap large photos:
Start with the photo you want to use and determine how big you want it on your layout.
Add some ribbons, lace, and stitching behind the photograph.
Cluster up the sides of the photo and add some fun elements on top of the photo.
Finish up with a title, date, and journaling!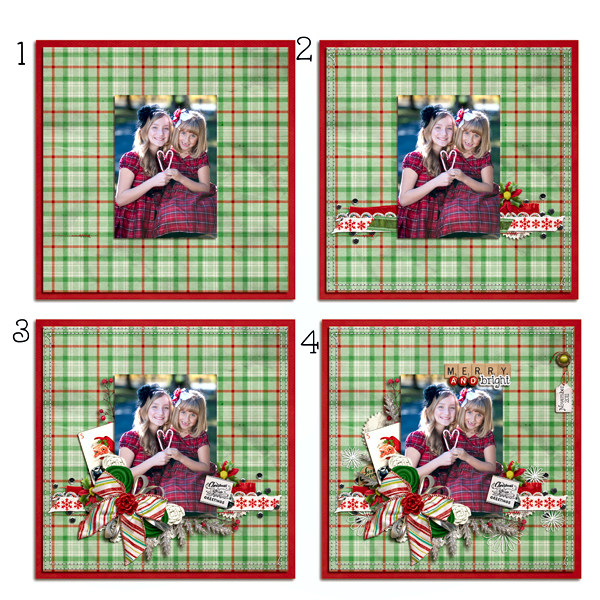 Charge up your batteries and capture those precious little moments!! Happy shooting!