Scrap Like A Sugarbabe: Nikki Hawkins
About Nikki:
I'm a 38 year old mother of 2 from way down in the deep South in a tiny little town in Mississippi. My husband is Active Duty National Guard and we've been married going on 12 years. I started digital scrapbooking in 2005 shortly after my son was born and it's been a daily part of my life ever since. This year will mark my 4 years "Babe-iversary" and I still love being a part of the amazing Sweet Shoppe Team!
My Claim to Fame:
I am definitely more of a traditional scrapper. If you look through my gallery you will see the occasional "artsy" "grungy" type layout, but mostly I scrap in a more traditional way. I really try to balance my pages and  use the "rule of thirds" without even really realizing that I'm doing it. I also think I'm fairly good at layering and shadow work. However, if I had to pick my real "claim to fame" I think it's my photos. For me photos are what the page is all about so I usually try to use really good ones and then my paper and element choices are made to make those photos really shine. I use my dslr quite often but you don't have to have a fancy camera to take a really good photo and actually in the past year or so many of my layouts use photos I've taken with my iphone. I just try to always think of where I am, what the subject of my photo is doing, and what angle will make a really great shot. This is easy with my 7d..a little more difficult with my iphone, but in the end I usually end up with photos that I love. And even if I don't and it's a special memory then I scrap it anyway..because that's what this hobby is all about right?
Once I get ready to scrap my photos, I usually look at the kit I'm going to use first and decide how best my photos will shine using it. I like to match photos to kits as often as I can but if I can't then a black and white conversion is usually the way I go.
Here are some example of layouts with what I think are awesome photos:
With my kiddo Avery, it's getting harder as he gets older to get some genuine smiles out of him but in this case he was in a good mood so I took full advantage and ended up with some great photos. I got down on his level and just used the gorgeous fall colors as a backdrop.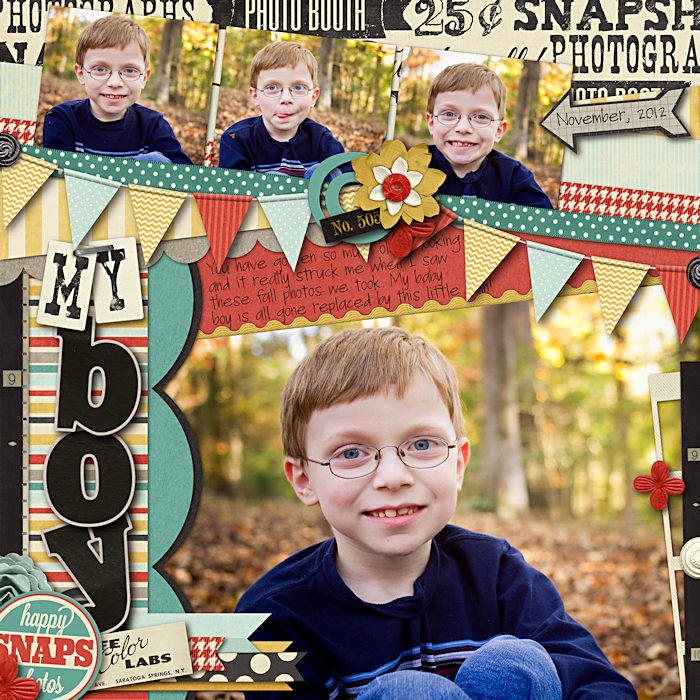 In this layout, the unedited photos of my daughter Ella, were kind of blah but once I converted them to black and white and did some tweaking I ended up with this and thought they went amazing with the colors in the kit I used.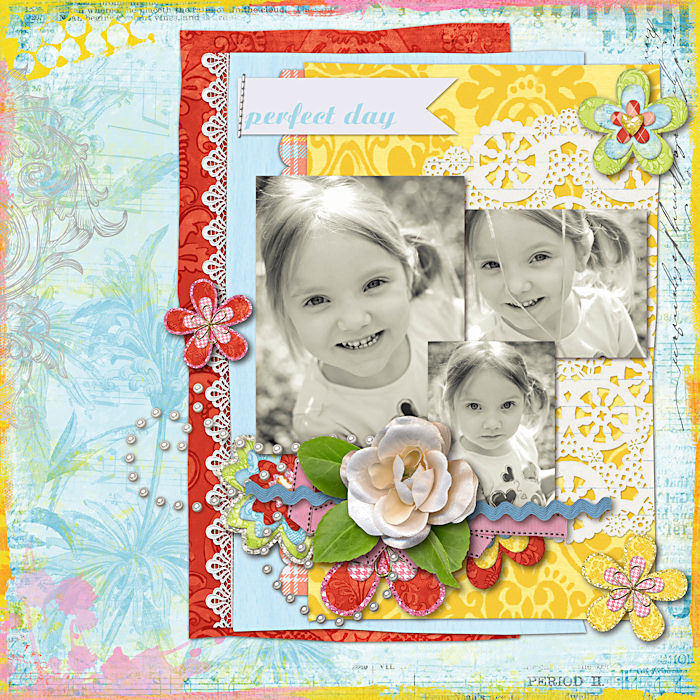 This is another photo that was okay, but really popped with the black and white conversion. As you can see it was just a regular day at the park. Avery was sitting on a bench and I just got down at his angle and widened the shot a little. I think the end result of the photo worked great with this layout.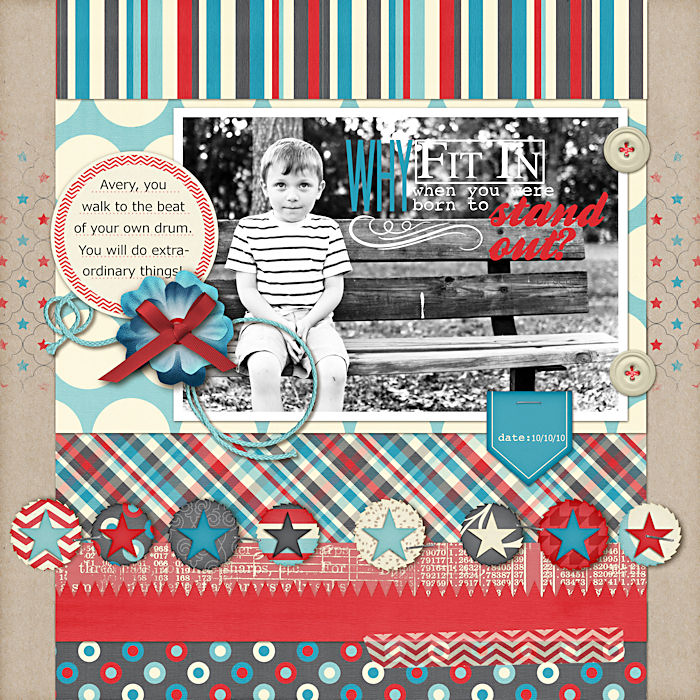 I can't lie. Having a little girl to photograph is the best! Especially when she loves to be my "model". This was our Easter photo session last year. Ella was wearing the sweetest dress and again we just went out into our front yard and I shot away. I got some fabulous photos that day and just a little post processing in lightroom really made them perfect.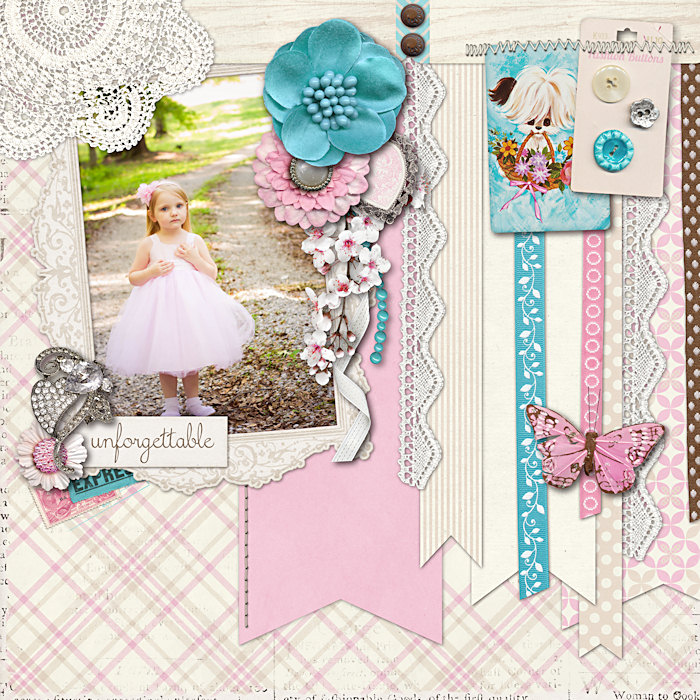 And here's and example of how great an iphone pic can turn out. It's not a perfect photo by any means, but a little processing and I think it really fit with the kit and feel of the layout.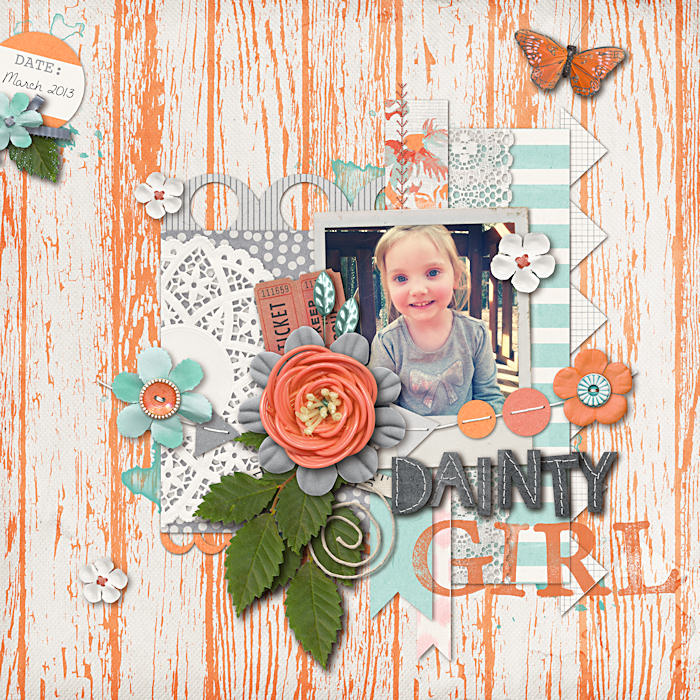 Great photos aren't always just about people either. My husband and I traveled to Vicksburg a few years ago and stayed in a beautiful B&B and I couldn't stop taking photos of our gorgeous surroundings. And FYI, buildings and inanimate objects cooperate much better than children do.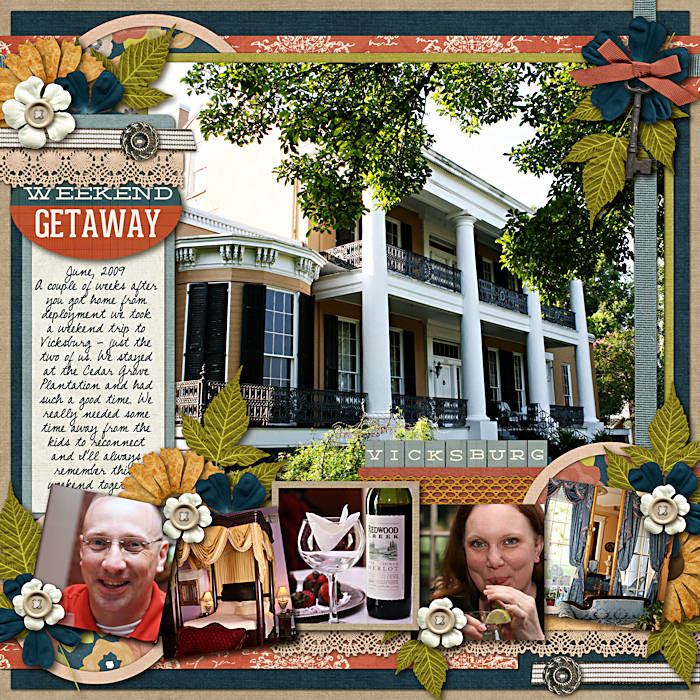 I hope this gives you some ideas for when you get ready to take your own photos and remember it's not always the camera…think about who or what you're photographing, what you want to capture and the angle that works best and your memory card will fill up with fantastic photos for your layouts!