Adding a Vignette Using the Lens Correction Tool
There are several ways to add a vignette to your photos using Photoshop, but for purposes of this tutorial I will be using the lens correction tool within the Photoshop filters.  This is a great tool, since it offers lots of flexibility and allows you to preview your image.  Your end product is all a matter of personal preference.   You will need to crop your photo before you apply a vignette to ensure it is appropriately applied to your image.
1.  Select your lens correction tool from your filter menu (or by holding down shift / command / r keys).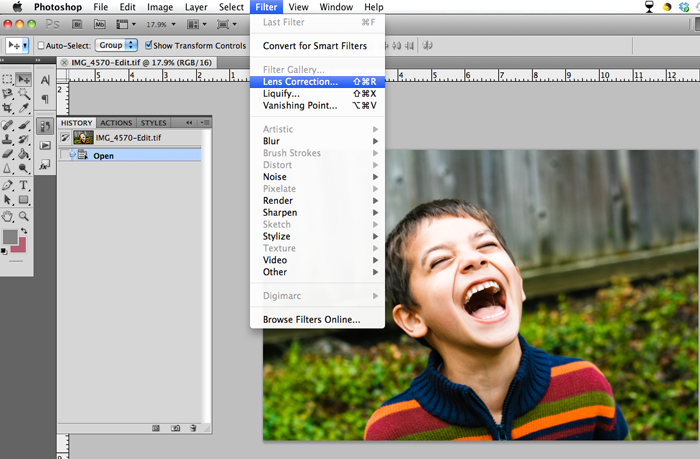 2.  Once you have lens correction open, you will need to select the "Custom" tab to the right of the default, which is Auto Corrections.  To add a vignette, you will need to decide on the amount and the midpoint.  Since you can preview your changes, you can play around with the settings until you find something that works for your chosen photo.  Negative values under amount darken the edges, while positive values lighten the perimeter.  The default value for amount is 0, while the default value for the midpoint is +50.
Settings:  Amount -100, Midpoint +50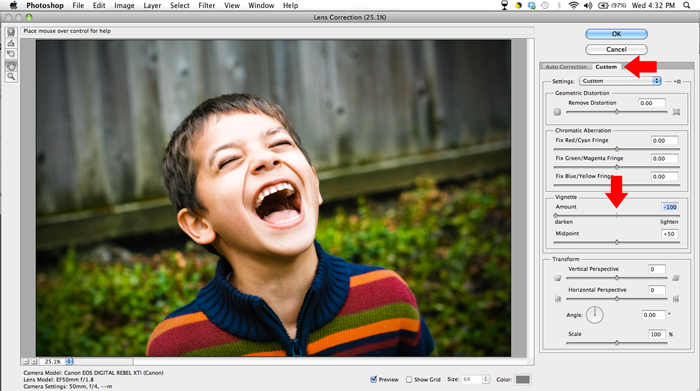 Here is a  close up.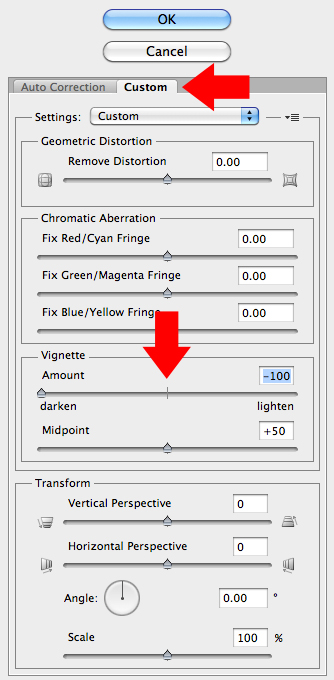 If we decide to experiment with a positive value, you can see the stark contrast.  This is a bit too blown out for my taste.  Generally I tend to gravitate to subtle dark vignettes.  (Setting:  Amount +100, Midpoint +50)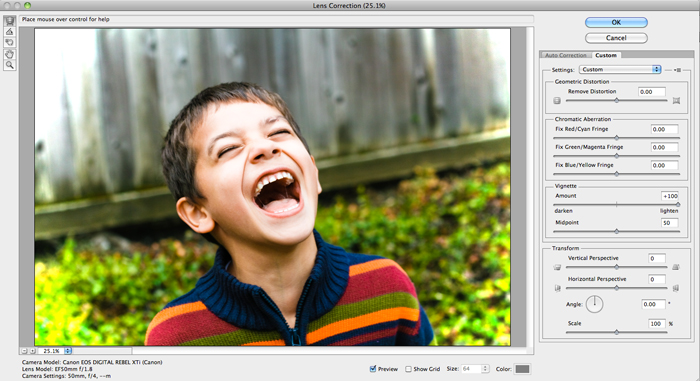 3.  Next, adjust the midpoint.  In this sample, I've moved the midpoint to 0, you can see that the darkness around the perimeter is very predominant.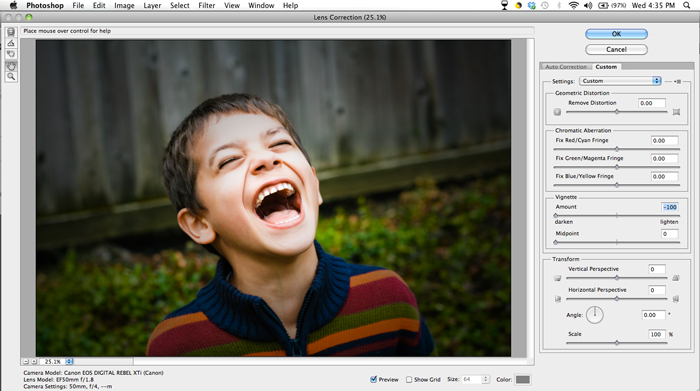 I've decided to choose a value that moves the midpoint in a bit, but doesn't detract from the photo.  Again, this is all a matter of personal preference.
Settings: Amount -40, Midpoint +20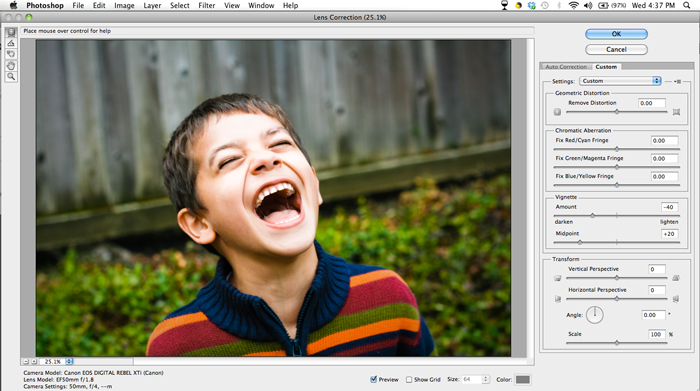 Before and after comparison: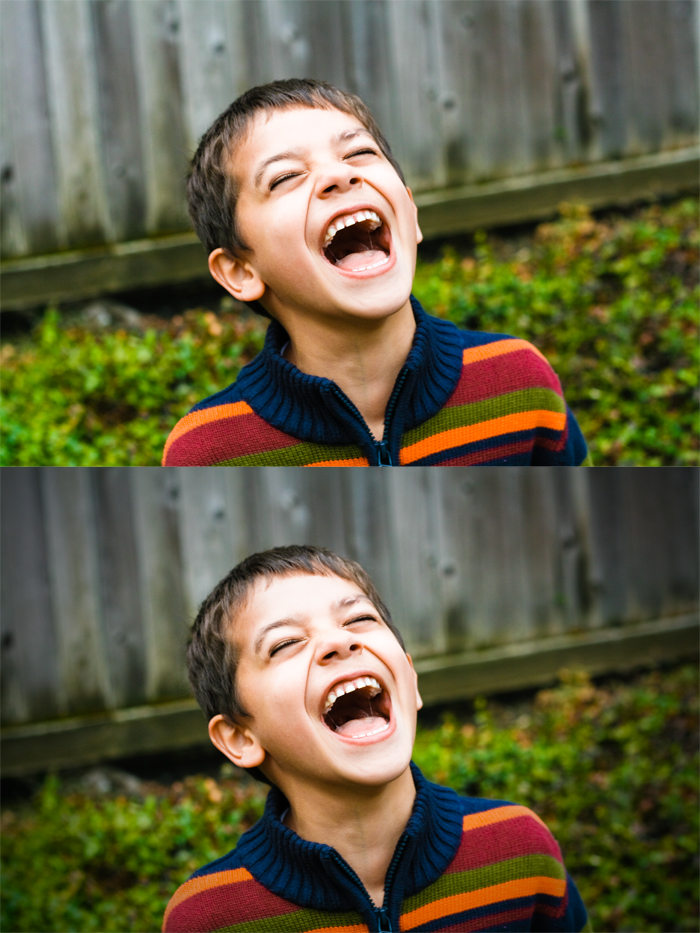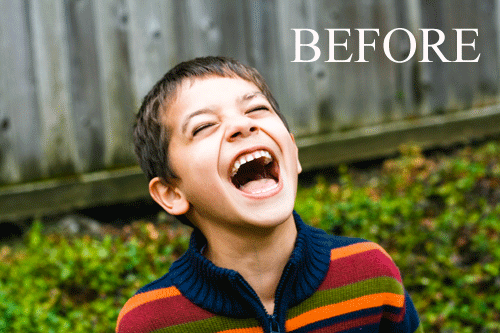 Thanks and happy scrapping!
Sheri (SeattleSheri)